Things You Have to Do in Cape Town Before You Die
Things you have to do at least once (or every once in a while) as a visitor and local
Last Update: 17 December 2019
This is our essential checklist of 61 things to do in Cape Town, for locals and tourists, adults and kids.


THINGS YOU HAVE TO DO IN CAPE TOWN BEFORE YOU DIE
1. Cape Town on a kayak will change the way you see your city. On summer mornings especially, there's a good probability of finding yourself in a pod of endemic Heaviside dolphins, who love the Granger Bay area. In whale season you might see southern right whales, who travel to Cape waters to calve. Or sunfish, penguins, Cape fur seals, Cape clawless otters, jellyfish, and cormorants diving into the sea when you kayak with Kaskazi Kayaks.
View this post on Instagram
179 Beach Road, Mouille Point (next to the Shell garage) | +27(0)83 346 1146, info@kayak.co.za
2. Take a helicopter ride with the city's TripAdvisor-rated number-one operator, Cape Town Helicopters, and see the Mother City like never before (ranked in the top three must-do tours in Cape Town). Using state-of-the-art, quieter and more eco-friendly (not to mention wider 270-degree window view) Airbus craft, you easily get the most Instagrammable views in Cape Town on the Cape Point flight or sweep that special someone off their feet and into the air on the VIP Winelands flight. Forget the ferry and see the historic Robben Island from a perspective-smashing new vantage point. And, get the full experience for a lot less than you think: the Hopper flight keeps you within budget with an extraordinary helicopter adventure for around the cost of two dinners at a city restaurant.
What's more, CapeTownMagazine.com readers get the Hopper flight for only R1260pp (that's a 10% discount) via this secret link. Or get a 10% discount on ALL other flights with Cape Town Helicopters. Claim yours by using our unique booking code: FlyAirbus. Plus if you combine a Cape Town Helicopter trip with an Ocean Experience, you'll get 15% off.

3. Go wine tasting, with a difference. There are over 2000 vineyards and wine estates in the Western Cape, so where to start? Book a wine tour with our friends of Wine Flies. Real people. real stories for you to explore the province through wine for a day, or to explore forgotten routes. You can visit up to five wine estates a day – and even more if you choose to go on a weekend away.
4. Visit the world's largest collection of contemporary African art. Marvel at the architecture, get lost in the art or just explore the Silo District at the V&A Waterfront around the Zeitz MOCAA Museum.
Something different: A one-of-a-kind museum in Khayelitsha that gives you a fascinating insight into gang culture. See it in our alternative Cape Town bucket list.
5. Soak up Cape Cape Malay culture and history through the sensational food by taking a Malay cooking course.
Something different: Get out of town, for a change, and cook in one of the most interesting Karoo towns with our alternative bucket list experiences.
6. Be a beach bum. We have gorgeous stretches of sea and sand at every turn. Or opt for a thrill of a different kind and take a dip in one of our natural rock pools, dotted around the city and surrounds.
Something different: Have you visited this often-overlooked, sheltered beach that sports impressive views of the False Bay coastline? Find the most special and unique ones on our alternative Cape Town bucket list.

IMPORTANT: TRAVEL MEDICATION AND ADVENTURE ESSENTIALS
Stay safe while you adventure. Order sunscreen and meds via Whatsapp. Get it delivered free in the CBD. And get an emergency travel prescription on chronic medication if you lose yours or run out while travelling. Barr's Pharmacy on Long Street offers excellent advice and personal service in Cape Town. And for summer, you can speak to the pharmacist directly about sunscreen and seasonal ailments and medicine. You can even have your medicine delivered for free in the CBD by Barr's Pharmacy. And Barr's are also specialists in travel medication in Cape Town.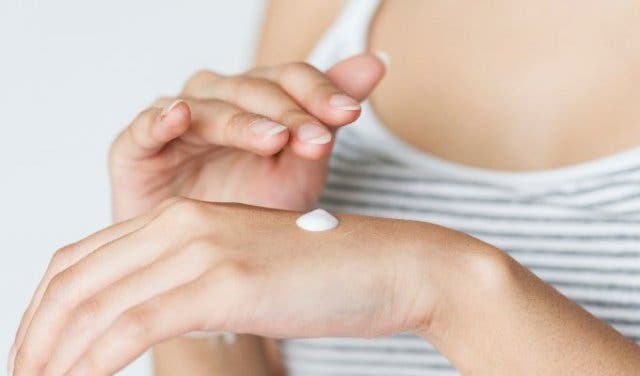 14 Long Street, Cape Town | +27 (0)21 421 6756 | epharm.barrs@telkomsa.net
7. Take a Hop On Hop Off City Sightseeing Bus – this service is a tried, tested and very fun way of seeing the city's main attractions. Or take an urban tour with Kiff Kombie.
8. Langebaan is a popular weekend destination for relaxing and unwinding. Rather than the usual holiday home accommodation, why not spend the weekend (or longer) living on a house boat in the West Coast National Park.
9. Join the Mother City's favourite weekday past-time, First Thursdays when, on the first thursday of every month, city sights, particularly art galleries, restaurants and shops, stay open late into the night for all to enjoy the urban vibe after dark.
Or try out our alternative bucket list item: Join in on this walking art tour of a bohemian suburb every second Thursday of the month.
10. Sundays are about long lazy brunches and driving along our 9km stretch of paradise, namely Chapman's Peak – it's a must-do with breathtaking views.
11. Wile away the day at a tshisanyama, there's a spot in any one of our townships. It's where locals go to eat good meat, listen to music and chill with friends.
12. Collect a few of your friends to visit some of the very interesting caves we have around the city. To get you started here are 12 Caves To Discover This Summer in Cape Town and Surrounds.
13. Soak up the urban creativity on a street art tour in Woodstock. This trendy neighbourhood boasts a number of walls adorned with art in an array of colours and designs.
14. Spend a day at one of the best nature reserves in South Africa, Cape Point.
Or try out our alternative bucket list item: Discover a hidden waterfall, colourful fynbos and a lush indigenous forest at this lesser-known nature reserve near Cape Town.
15. There is a little walk that winds its way between Muizenberg and St. James, which is perfect for a gentle stroll with family and friends. Interestingly, this coastal stretch used to be known as Cape Town's Golden Mile.
16. Give the Mystery Ghost Bus a go. This ride takes you to the Mother City's oldest, spookiest venues, including the Kimberley Hotel and the Castle of Good Hope.
Or try out our alternative bucket list item: This walking ghost tour takes place in the second oldest town in South Africa.
17. See the Garden Route on the Blue Train. This classic form of travelling is the epitome of elegance and luxury.
Or try out our alternative bucket list item: Jump on board this steam train that traverses its way through an idyllic valley near Cape Town.
18. Try a Gatsby – Cape Town's signature super loaf, which is usually stuffed with slap chips and a range of other fillings like polony, steak, atchar, and much more. It's delicious.
Or try out our alternative bucket list item: You have to try this traditional Cape fish snack.
19. This is a no brainer: You have to go up Table Mountain – it's one of the New 7 Wonders of Nature.
20. Take an ever-awesome hike up Lion's Head.
Or try out our alternative bucket list item: Also named after a feline, this vantage point overlooks Cape Town's northern and southern suburbs.
21. Spend a day exploring Simon's Town (and be sure to travel there by train). It is home to the South African Navy's largest naval base, and an authentic wartime submarine can be seen there.
22. Check out the Kirstenbosch Botanical Gardens – The stunning garden was named "International Garden of the Year" by the International Garden Tourism Awards Body in 2015. There's also a great treetop canopy walkway called the "Boomslang" that was declared the Most Beautiful Object in South Africa at the 2015 Design Indaba.
23. Make some exciting new discoveries at the V&A Waterfront – it's more than a tourist spot, locals visit here every day. You'll find that escape game specialists HintHunt have opened a new escape room experience inside the new kiddies indoor play area, Superpark. And you can grab artisanal street food, from real Durban curry to Vietnamese salmon and avo rice-paper rolls for R30 to 500g steamed West Coast mussels for R95 or even choose your own rump or fillet before it's braaied for you at R30/100g, every day (or check out the free live music on weekends and public holidays) at the V&A Food Market.
24. Take advantage of the wonderful Signal Hill. You could paraglide off the famous mound with Parataxi, or soak in the views of the cool and calm Atlantic Ocean below, or just take a moment to watch the sunrise or sunset.
25. Check out the Old Biscuit Mill in Woodstock. This hotspot is home to the Neighbourgoods Market, the weekly Saturday market with artisanal food and drink, as well as a number of great clothing stands.
26. Get behind the wheel of a powerful hand-built Cobra car for the day and explore the Cape's coastal roads in style (and with a rumbling V8 under the hood) with Cobra Experience.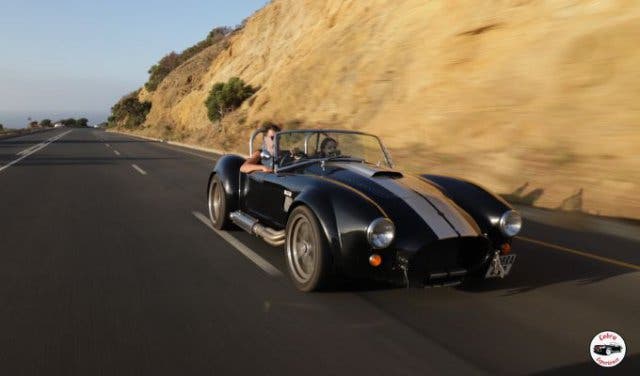 27. Visit Boulder's Beach in Simon's Town. It is here where you will find a colony of penguins that settled there in 1982.
28. Take a trip to the historic Robben Island, home to the prison that housed many political prisoners under apartheid, the most famous being Nelson Mandela.
29. It is imperative that you check out Cape Town's famous Long Street. The CBD roadway is known for its endless offering of clubs, pubs, bars, restaurants and more.
30. Head to the quaint seaside town of Kalk Bay for its beautiful views of the False Bay coastline, its charming little shops and the much more. It is also a top spot for getting tasty fish and chips at the well-known fishery, Kalky's.
31. Get inked. Tattoos are like potato chips; you can't just have one. Consider the hand poke technique for your next piece. Palm Black Tattoo Co. is one of the only tattoo studios in the city that offer this interesting alternative to the conventional tattooing technique.
32. Make sure you visit Muizenberg beach. The popular sandy shoreline is a prime spot for surfing and features those well-known colourful changing booths that appear in many Cape Town tourist photos.
33. Check out Rhodes Memorial, which is located on the slopes of Devil's Peak Mountain (at the University of Cape Town). This location offers great views of the city, and is also a chilled spot for selfies and relaxing with friends.
34. Go shark diving in Gansbaai. Just two hours away from Cape Town, this location is known as the Great White Shark capital of the world.
Or try out our alternative bucket list item: Try cage diving with another ferocious predator.
35. Take a personal pilgrimage through the the peninsula by walking the Cape Camino – the sacred walk of approximately 200km takes between seven and nine days on foot. It's a wonderful opportunity for reflection as you explore beautiful Cape Town.
36. Check out the Bay Harbour Market in Hout Bay. This weekend shindig has over 80 trader stalls filled with delightful goods and also features live music and much more.
37. Marvel at the magic of our Milky Way at the Planetarium. This popular cultural institution hosts themed shows, the schedule of which is available on their website.
38. Watch the sunset from the back of an electric bicycle with GONOW. This is perfect if you want to culture-up your Instagram account, as the two-hour trip includes four to five photo opportunity stops at the Lionel Smit artwork in Sea Point.
39. Take a stroll through the Company's Garden – you can picnic in the garden or read a book in the sun while the playful squirrels scurry around you. The delightful restaurant in the garden is worth visiting too when you get peckish.
40. Cycle through parts of the CBD with Moonlight Mass. The popular event takes place every full moon and invites both Capetonians and tourists to see Cape Town streets in a different, er, light.
41. Watch the Mother City wake up at a secret sunrise. We could say more, but it's a secret.
42. Go seal snorkelling. It's an ultimate Cape Town must-do. And you don't need to be a pro. Plus your equipment is provided. All you do is follow the instructions (there are pro PADI master divers on hand) and chill in the water while Cape Fur Seals dance and dive in the water around you. Check out seal snorkeling in Cape Town. Plus: Get yourself an exclusive 10% off seal snorkeling experiences.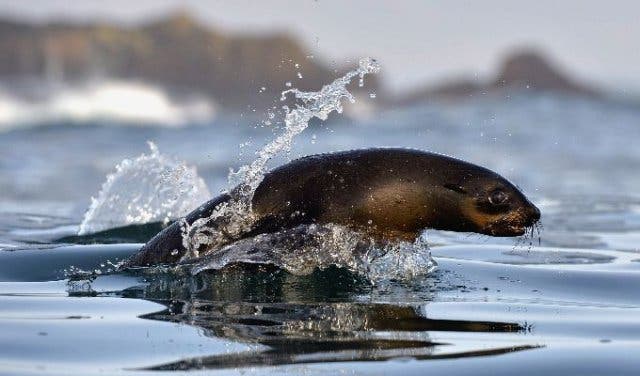 43. View over 3000 creatures at the Two Oceans Aquarium. Perfect for kids and curious adults alike, this spot is home to thousands of aquatic species and even hosts children's birthday parties.
44. Explore the Cape of Good Hope. This rocky headland is on the coast of the Cape Peninsula and is known as one of the great capes of the South Atlantic Ocean.
45. Enjoy morning or afternoon tea at the Mount Nelson Hotel. This activity has been a firm favourite among Capetonians and travellers alike for years and is really worth a try (if you're not already a regular). Tea at the 12 Apostles Hotel is as delightful. Here the view alone will keep you entranced for hours.
46. Take a walk on the Sea Point Promenade. This stretch of path on the Atlantic Seaboard is a great spot for casual cycling, a workout (there's an outdoor gym) and is ideal for taking your pet out for a walk.
47. Visit the V&A Waterfront. Tourists and Capetonians alike love it for its restaurants, local and international shops, and endless variety of entertainment. The Silo District has become one of the most popular spots at the V&A. Wander there too.
48. Go for a swim at Long Street Baths. This facility has been a favourite spot for Capetonians to cool off for more than over 100 years. It features a large indoor pool and Turkish steam baths.
49. Check out St George's Cathedral (which was designed by Sir Herbert Baker). It is the oldest cathedral in Southern Africa and is the mother church of the Anglican Diocese of Cape Town.
50. Visit the Iziko Slave Lodge, one of the oldest buildings in Cape Town. This museum has been renamed multiple times over the years, and now explores the history of slaves in South Africa.
51. Discover the Lookout Hill in Khayelitsha. Situated just 30kms from Cape Town, this attraction is built on the largest sand dune on the Cape Flats and boasts stunning views of the surrounding area.
52. Revel at South African art at the Irma Stern Museum. The former home of the famous South African Expressionist painter Irma Stern (1894 - 1966), the space features a permanent exhibition of the artist's paintings, drawings, ceramics and sculptures, as well as her private collection of early European furniture, African and Oriental art.
53. Take a step back in history at the District Six Museum. Located in the former inner-city residential area of District Six, where more than 60 000 residents were forcibly removed under the controversial Group Areas Act in 1966.
54. Sip and swirl top-class wine in Constantia, where some of South Africa's oldest wine producing estates can be found, including the popular Groot Constantia. But there's more, in the CBD you can enjoy Open Wine in a wine bar.
55. Check out the World of Birds. This is Africa's largest bird park with over 3 000 birds and 400 different species spread over four hectares of land.
56. While visiting the Mother City dare to try "the world's strongest coffee" by Black Insomnia Coffee Company. Available online and at a number of coffee shops in Cape Town, including Shift Espresso Bar and Hard Pressed Café, the local java brand has just over 6% more caffeine than its closest competitor's product in the USA.
57. Learn to kitesurf at a world-accredited kite school in Cape Town because there are few things more exhilarating. You don't have to be an expert, book a private or group lesson at High Five, they have awesome options. Plus you get great CapeTownMagazine.com reader kitesurf lesson specials.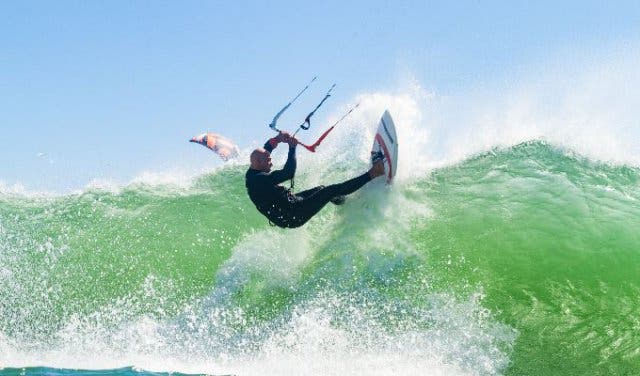 58. Rev up your day with a ride on a Harley Davidson, you'll get to hug the corners and lean into the curves as you roar around some of the City's most spectacular coastal roads. Satisfy your need for speed as you ride pillion with an experienced driver from Cape Bike Travel.

59. You haven't been to Cape Town if you haven't cruised the bay. And Tigger 2 have been in the luxury cruise business for 22 years. From sunset cruises to dinner and lunch on the powered cat or a wedding on the water. Or have your office party, team building events, private functions and others too onboard the Tigger 2 Royale. Discover boat cruises in Cape Town.



60. GET CHAUFFEURED AROUND THE CAPE IN A VINTAGE CAR
How fun does exploring the Cape Peninsula or winelands in a 1959 Jaguar Mk.9 or 1967 Mustang Fastback sound? Or turn some heads by pulling up to your wedding, matric ball or birthday celebration in a 1964 Jaguar or '47 Bentley? This classic chauffeur-driven car hire service utilises a network of privately owned classic and sports cars to provide the ultimate transport experience for your special day. The full-day tours are a unique way to explore Cape Town's main attractions, such as Simon's Town, Boulders Beach and Cape Point. You'll also discover charming vineyards and enjoy the Cape's finest wines and culinary delights with Classic Rides.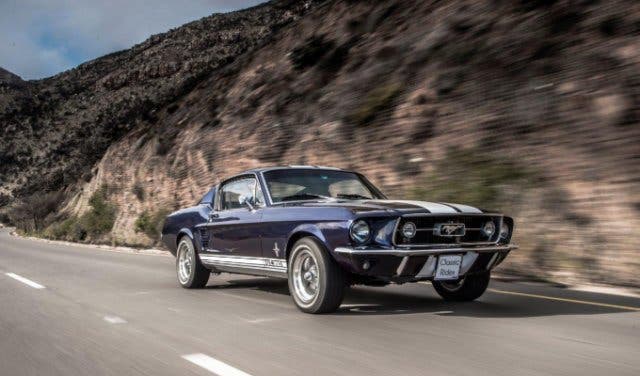 Gardens | Cape Town | +27 (0)63 208 4247 | info@classic-rides.co.za | website
61. BOUTIQUE GLAMPING WITH VIEWS AND HOT TUBS
Get closer to nature while enjoying all the comforts of home when escaping the hustle of the city at any AfriCamps glamping location. Pick your favourite camp in any of 11 beautiful locations in South Africa, including the Winelands, Kwa-Zulu Natal, The Garden Route, and two near Kruger National Park. Create the ultimate glamping bucket list adventure when touring from one camp to the next and experiencing some of South Africa's top attractions along the way. Many of the camps have wood-fired hot tubs and make for a sweet retreat for couples and group getaways at AfriCamps.


11 locations | +27 (0)21 300 5694 | hello@africamps.com

---
Here are 10 steps for investing in your first Property in Cape Town.
Give your kids their time on stage at the Courtyard Playhouse.
Women unite in all white at The Doek on Fleek Picnic.

Check out these top reasons to get your car serviced at Barons.

What's there to do on New Year's Day? Find out here.
Go wine tasting on an e-bike with Vinebikes.
Stay between the 12 Apostles and the sea at Ocean View House.
Ready? Get set. Go on a scavenger hunt across the South Peninsula on the Fish Hoek 100 And Beyond Scavenger Hunt.
See the world's finest yachts and luxury lifestyle brands at the Cape Town International Boat Show.

Stress less, sleep better, and improve your well-being with the Wim Hof method.
Does dinner by the fireplace sound like a cosy winter evening to you? Discover these restaurants with fireplaces.
Discover Cape Town, explore the Garden Route, go on safari, or design your own adventure through Agetaways.
Find unique gifts, experiences and ideas for every type of man in your life in our guide to gifts for men.
Explore a 7-hectare sculpture garden in near Stellenbosch, with lunch – the Dylan Lewis Sculpture Garden.
Be intrigued at these wonderfully unique Western Cape options for unusual accommodation.
Walk a personal pilgrimage to slow down and take a break from a busy life during the Cape Camino.
Learn to paint while letting loose at this moms and friends Paint 'n Sip evening. Come to Noordhoek and awaken your inner deity at this Shakti-flow Workshop.
News: It's here. The official 2019 Platter's selection of South Africa's best wines.
Plus: Check out our selection of special and unique day tours in Cape Town and Western Cape.
Enjoy a post-work Monday adventure to revitalise your week with sunset kayaking or sunrise kayaking. Or tick something off your bucket list, head out to Killarney and get a free Harley-Davidson Ride.
Looking for Cape Town water adventures everyone can join in on? Check out these ultimate ocean experiences to tick off your bucket list. Once you've worked your way through this bucket list, begin the alternative Cape Town bucket list.
Besides this list, Cape Town has a plethora of unique things to do leaving you free to explore the parts unknown. We did not forget about you foodies, there are awesome experiences to choose from, trust us, you'll like it. But sometimes you have to treat your kids too by entertaining their adventurous side.
Tailor-make your holiday experience from this Kloof Street hostel-meets-hotel: Once In Cape Town.
---
Use our events section for an up-to-date overview of what's happening in the city, suburbs and dorpies. Join our newsletter and add us to your mobile home screen for the ultimate guide to discoveries in Cape Town.
Follow and like us on Twitter ❤ Facebook ❤ LinkedIn ❤ Instagram ❤ Pinterest for updates.