Braai Spots, Snorkelling, Beaches And More In A Paradise Cove
Picnic, soak up the sun, capture gorgeous imagery on camera, and even host your event
Oudekraal is part of the Table Mountain National Park, tucked away in a cove between Llandudno and Bakoven opposite the 12 Apostles Hotel. The spiritual, historical and natural importance of this area has left this piece of paradise relatively untouched. Bring your braai or picnic, swim, go snorkelling, soak up the sun, and capture the gorgeous scenery on camera. You can even host your event here.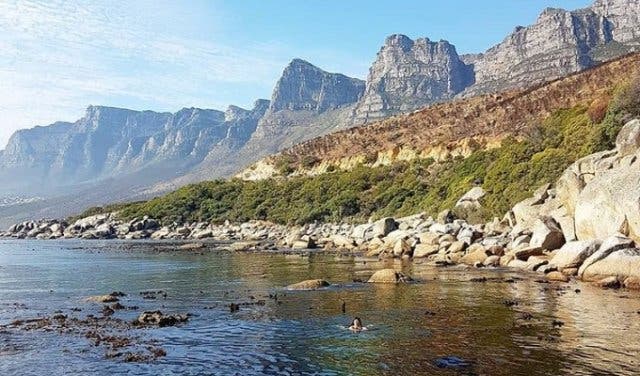 BEACH AND GENTLE SWELLS PERFECT FOR SWIMMING
The small sandy beach is sheltered by boulders, creating a swimming area with gentle swells and calm, yet cold, swimming conditions. Because no boats are allowed, it's a great place for children to splash in the shallows, but keep an eye on them because there is no lifeguard on duty. The sheltered beach is a great place to lie sunbathing, play bat and ball, or climb onto one of the boulders to soak up some sun.
SNORKELLING AND DIVING
Bring your snorkelling gear because there's plenty to see in the cove near the shore. This Marine Protected Area is a popular diving spot because of the rich marine life. The underwater Justin's Caves offers kelp forests and colourful scenery and the wreck Het Huis te Kraaiestein (1670), is the oldest in the country. There's even a seal colony called Strawberry Rocks nearby. Snorkelling and freediving are freely permitted, but you'll require a permit for scuba diving.
WATCH: DIVING JUSTIN'S CAVES
PICNIC AND BRAAI SPOT
Bring a picnic or braai along and enjoy the unbeatable views of the ocean. There are 35 well-maintained braai sites scattered all over, so take a walk down the paths and stake out a spot. The Milkwood trees and boulders provide some privacy from your neighbours. Make sure you bring everything you need with you because there are no shops. There's a strict no-alcohol policy here with the exception of the gazebo, which is available for hire for private events.
EVENTS, WEDDINGS, AND FUNCTIONS
For an extra special wedding, birthday, or any other celebration, you can hire out the entire venue (it accommodates 350 people). You may hold your wedding ceremony on the beach - but there are additional requirements which you'll need to enquire about. There's a gazebo with power points, permanent picnic tables, and a roof but no sides, accommodating up to 100 guests. This is the only place at Oudekraal where alcohol is permitted and you're allowed to play music on a CD player. If you're on a smaller budget, the gazebo can be booked for your event between 8:30am and 4:30pm. Even if the gazebo is booked, the rest of Oudekraal remains open to the public. Call +27 (0)21 712 0527 to make a booking for a function or event.
Gazebo price: Application fee: R345; hire fee: R3930; Entrance fee/conservation fee: R32/person in addition to the venue hire fee
Exclusive use events: R39850
Wedding ceremonies on the beach: R80 per person plus the conservation fees of R32 per person
SPIRITUAL AND HISTORICAL IMPORTANCE
Oudekraal is a significant historical and spiritual site for the Muslim community. At the turn of the 18th century, it was a refuge for slaves who had escaped from the colonial authorities and their masters. Among them were Muslim spiritual leaders who had been captured and brought to the Cape after leading uprisings against slavery in the Dutch East Indies. The Oudekraal ravines provided seclusion and safety for them and allowed them to teach their disciples and keep Islam going in the Cape.
OUDEKRAAL
Address: Oudekraal, between Bakoven and Llandudno, opposite the 12 Apostles Hotel & Spa
Contact: +27 (0)21 422 1601
Hours: 8am–6pm
Entry price: South African Citizens and Residents (with ID): R32 per adult, R16 per child; SADC Nationals (with passport): R64 per adult, R32 per child, per day; standard conservation fee: R128 per adult, R64 per child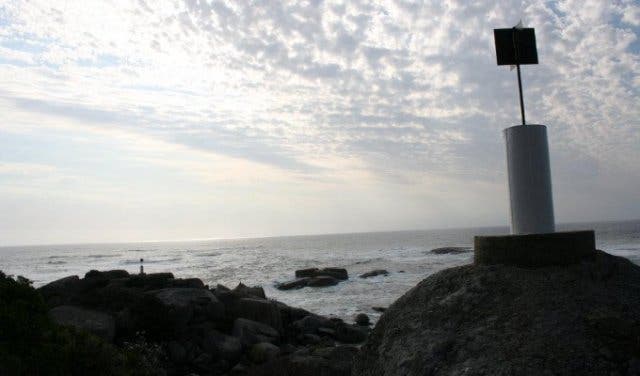 ---
Dig your toes in the sand at these beaches in the Cape and take note of the best surf spots.
Become a braai master with every braai at beautiful Cape Town braai spots.
Splash into these public swimming pools and open to the public pools in the city.
---
Use our events section for an up-to-date overview of what's happening in the city, 'burbs and dorpies. Join our newsletter and get quick access on the go by adding us to your mobile home screen for the ultimate guide to discoveries in Cape Town.

Follow and like us on Twitter ❤ Facebook ❤ LinkedIn ❤ Instagram ❤ Pinterest for updates.