Get First-Hand Experience of Life In a Cape Town Township
See some of the Mother City's attractions from a whole new perspective with Camissa
Take an eye-opening look at the other side of the Mother City, where you can experience the bustling township of Langa via an eco-friendly train trip, go on a tour of the historically significant Robben Island, or visit a church with a gospel tour.
Camissa Travel & Marketing will open you up to the raw vibrancy of this world that rests right on your doorstep.
Founded in 2006 by Khonaye and Samantha Tuswa, the venture operates a series of township tours – they can be combined with visits to the Cape Peninsula, the winelands and more – in an effort to not only offer insight into South Africa's complex past and cultural diversity, but also to give those from afar a very genuine look at life in Mzansi, not one that's gilded with glitz and glamour.

The Camissa excursions aim to unveil a living, breathing entity where the strength and spirit of the residents is the key attraction. "I'm here to facilitate a human experience," says Khonaye. "It's about the people, their struggles and their triumphs."
As you travel alongside him, you'll hear enthralling stories about the lush beginnings of Cape Town, the origins of SA's black tribal groups and the local pursuits of British titan Cecil John Rhodes.


TAKE A TRAIN TO LANGA
Experience Langa first-hand, the oldest black township in Cape Town and a soulful spot that Khonaye himself once called home. For starters, on board the train you'll get a real sense of the everyday travel journey of Langa community members, and you'll prevent further harm to the planet by taking advantage of public transportation.
On foot, the experience is so much more authentic, more immediate than it could ever be from behind the sealed windows of a bus. Rather than approaching the trip like outsiders on a game drive, you'll be immersed in the setting, able to engage with the dwellers, and well-positioned to soak up the sense of "ubuntu" (togetherness) and take in all the smells and sights: the myriad meat markets, curio bazaars, liquor stores, hair salons and spaza shops that line the suburb's streets.


SPIRITUAL GOSPEL TOUR JOURNEY
This Sunday outing not only gives visitors insight into a central aspect of many residents' daily lives – church plays an important unifying role in the Langa community – but also offers tour participants a glimpse of the great strength, spirit and exuberance that prevails in this suburb despite such impoverished conditions.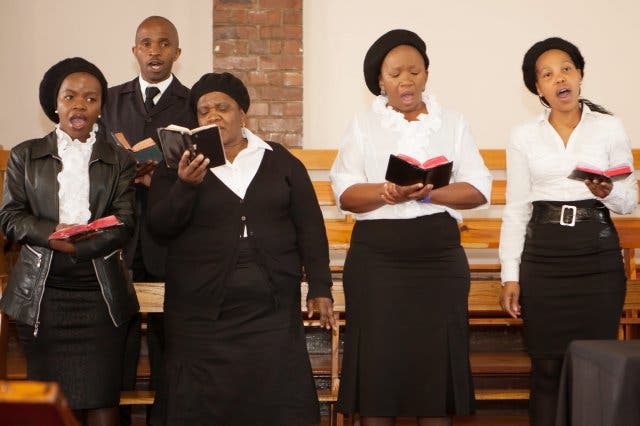 EXPERIENCE ROBBEN ISLAND
Departing from the V&A Waterfront daily, this insightful excursion offers visitors an inside look at World Heritage Site Robben Island.
The tour includes a 45 to 60-minute ferry ride there and back, an informative, guided bus trip around the island, a visit to the old prison and the tiny cell in which Mandela served 18 years of his sentence, and a stop at the harbour-based curio shop. Part of the expedition is led by an ex-political convict, making it a particular meaningful, emotionally-charged experience.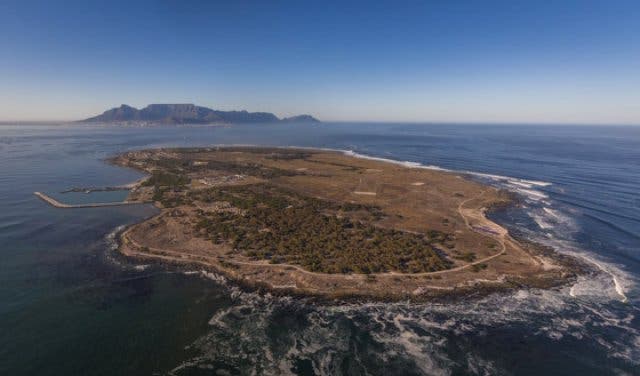 ---
Also, check out the rest of Camissa's township tours.
Maybe you'd also like to spend the night at a Langa bed and breakfast, or hang out at a Langa coffee shop.

Why not see Robben Island from the air with a Cape Town helicopter trip.
---
Use our events section for an up-to-date overview of what's happening in the city, suburbs and dorpies. Join our newsletter and add us to your mobile home screen for the ultimate guide to discoveries in Cape Town.
Follow and like us on Twitter ❤ Facebook ❤ LinkedIn ❤ Instagram ❤ Pinterest for updates.
---