18 Gangster Museum in Khayelitsha
Discover the first of its kind in Cape Town
The first of its kind in Cape Town - the innovative 18 Gangster living museum. The creation of the museum is to help the youths of South Africa better understand gangsterism and the prison system. 18 Gangster Museum aims to provide a positive alternative for those heading down the path of gangsterism by giving susceptible youths a hands-on look into what that life is like.
The concept of this living museum is to create a real life experience of the consequences of choosing the path of gangsterism and crime. Visitors to the museum can expect being exposed to immersive text and imagery, as well as experiencing a replica prison cell; this all curated by ex-offenders themselves.
The ex-offenders who are involved in this project share their real-life experiences of gangsterism and their time in prison- all in attempt to turn their lives around. Visiting the 18 Gangster Museum will be an experience that most won't easily forget. It is a reality check, much needed for the high volume of youths who get involved in this lifestyle.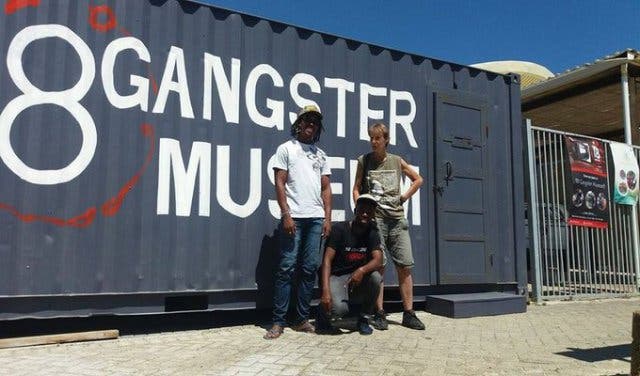 Discover this unique Cape Town experience for only R15 for locals, R50 for International visitors and free for children under the age of 14. Every adult entering the museum means that a school child may enter for free - it works on a one-for-one model.
Visitors can experience the museum in either small or large groups as the tour guides are certified and fully trained.
You will also be able to experience the guide by booking a walking, cycling and/or taxi tour. This will give you the opportunity to learn the ins-and-outs of Khayelitsha, the vibrant site of the museum. NOTE: You'll need to book 24 hour in advance and the tour will last about 45 to 60 minutes.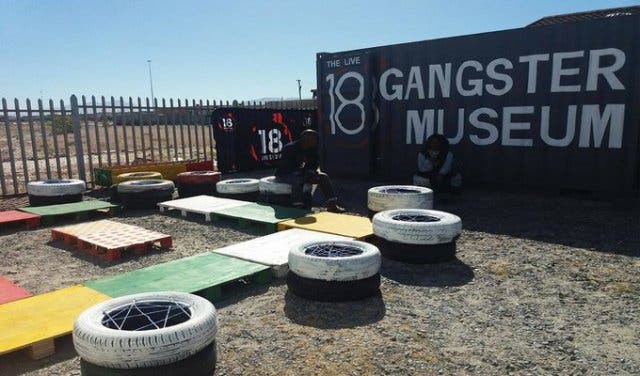 You will learn about the local gang songs, chants and slang and handshakes. There is also memorabilia and archives, available which work to raise awareness about the issues linked with gangsterism in the area.
Furthermore, you have the option of choosing a half day tour for R750 p/p. This tour will incorporate a guided tour of the innovative 18 Gangster Museum with a walking, cycling and taxi tour taking in some of Khayelitsha's highlights and points of interest for a fuller picture of life in Cape Town's largest and liveliest township.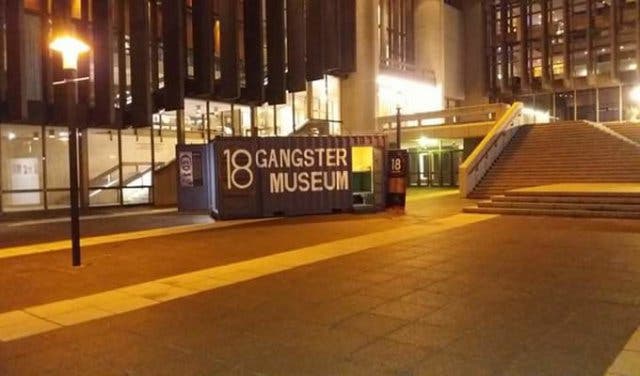 This includes:
10- 20 minutes walking tour around the community of Makhaya.
Bicycle trip through the 2nd biggest township in South Africa
A visit to a reformed gangsters' house
Conversation with an ex-gangster
A visit to Khayelitsha Mall and Espinaca, an innovative local healthy food enterprise
Insight into the overall history of Khayelitsha
Beautiful panoramic view of the township from Lookout Hill.
A taxi ride to Site C informal settlement
Lunch at a local tshisa nyama called Rands
An immersive tour of 18 Gangster Museum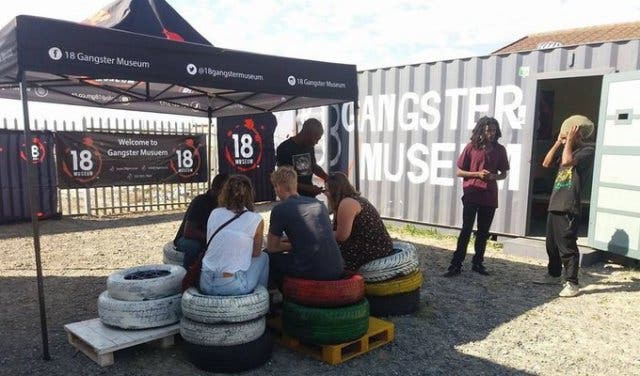 Operating Times: Monday - Friday: 8.30am - 6pm Saturday - Sunday; 10am - 3pm; Public Holidays; only open for booked tours.
Dullar Omah Street | Khayelitsha | Cape Town | +27(0)21 821 7864 | info@18gm.co.za
By Tarina Meiring

---
STAY TUNED AND SUBSCRIBE TO OUR NEWSLETTER FOR MORE INFORMATION
---
Featuring Black Coffee, Zonke and many more, this event is The Ultimate Weekender.
Are you ready for the epic re-launch of KwaAce in Khayelitsha?
The Mother City is fast developing so to keep you clued up; we've rounded up some of the hottest latest additions to Cape Town in our New Restaurants and Hot Spots overview. Discover it
---
Use our events section for an up-to-date overview of what's happening in the city, 'burbs and dorpies. Join our newsletter and get quick access on the go by adding us to your mobile home screen for the ultimate guide to discoveries in Cape Town.
Follow and like us on Twitter ❤ Facebook ❤ LinkedIn ❤ Instagram ❤ Pinterest for updates.