Free, New and Secret on Bree Street
17 Things to (re)discover on one of Cape Town most-visited streets
Did you know you can get biometrically tested for the perfect running shoe on Bree Street? Or kit out a whole football team with new jerseys for under R2k? Learn to salsa or do a week's yoga – gratis. And, of course, there are loads of restaurants and hidden food spots.
Updated: 8 January 2020
SIP ON EXCLUSIVE WINES (AND PLAY SOME POOL)
Perched above Bree Street in a 220-year-old heritage building that also includes Grub & Vine, Frogitt & Vonkel is the perfect lunchtime/after-work spot to enjoy exclusive local and international wines in a classy but comfortable atmosphere. Plus, you can play some pool or darts while you pass the time, or even catch a game of Cards Against Humanity. All wines are available by the glass, and if you like what you taste, you can order your favourite at the bar for home delivery at Frogitt & Vonkel Wine Bar.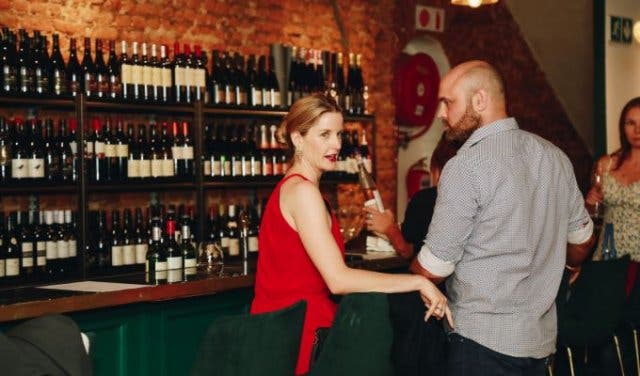 Frogitt & Vonkel | 103 Bree Street | +27 (0)87 898 2206 | winebar@frogitt.co.za
FREE YOGA LESSONS
Unraveled Yoga – tucked between La Parada and Burger & Lobster on Bree – wants you to try out their studio. If you live in Cape Town and have never had a yoga session with them before, they'll give you a week's free lessons so you can see what it's all about.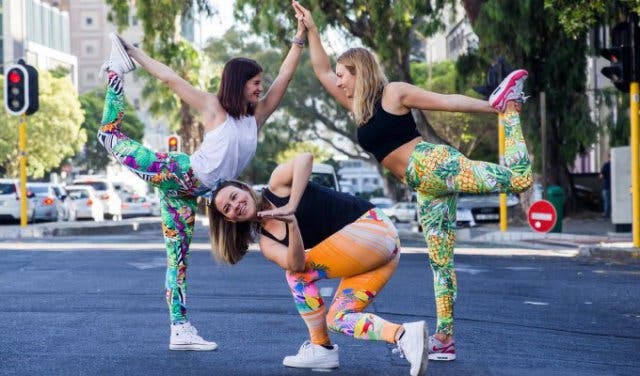 Unraveled Yoga | 107 Bree Street | info@unraveledyoga.com | +27 21 422 1304
MIDWEEK WINE TASTING
Did you hear that charismatic chef Matt Manning now has his own place on Bree Street? Try it out on a Wednesday evening when they have free wine tastings. Each tasting is hosted by a different wine farm and winemaker, so it's something newbies and aficionados can enjoy together. Find it at Grub & Vine wine nights.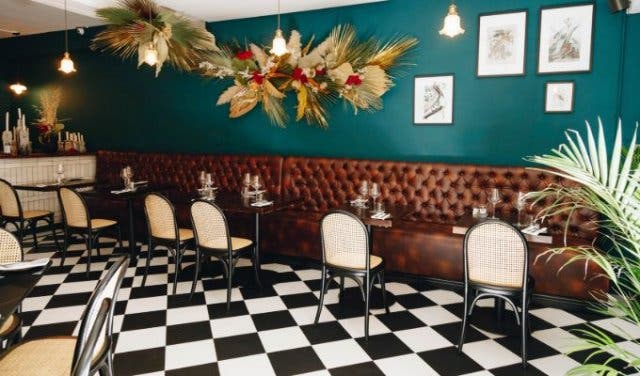 Grub & Vine | 103 Bree Street | info@mattmanningchef.com | +27 (0)76 256 8654
NEXT-LEVEL RUNNING
This is not your average shoe store. At RUN, you get yourself biometrically tested first. Full on. You step on a treadmill and they film, measure and feed your data into an app that analyses everything in minute detail (takes about 45 minutes). All so that you get the absolute best shoe for your foot, body and budget. It's obviously known among pro-runners, trainers and specialists – even the staff here are runners who regularly appear on podiums. But anyone can walk in and have themselves biometrically tested for the perfect running shoe. It's either free with your shoe purchase or just the test is R250.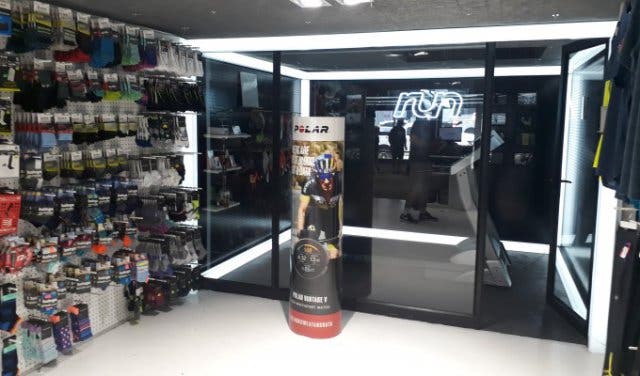 RUN | 7–11 Bree Street | +27 (0)21 418 1051 | info@runstore.co.za
R39 BREAKFAST + COFFEE FROM 6 AM
Have you seen the place with the massive vaulted ceilings covered in local and African art for sale – from David Thorpe to colourful Zimbabwean artworks? It also sells coconut-based vegan wraps, one-pan breakfasts, dairy-free smoothies and good coffee. Oh, and it's open from 6 AM already. That's the RED! The Gallery at the Portside building, where you kind of feel like you're dining inside a painting. Check out the all-day breakfast special: two pieces of toast with scrambled eggs and a free Americano for just R39.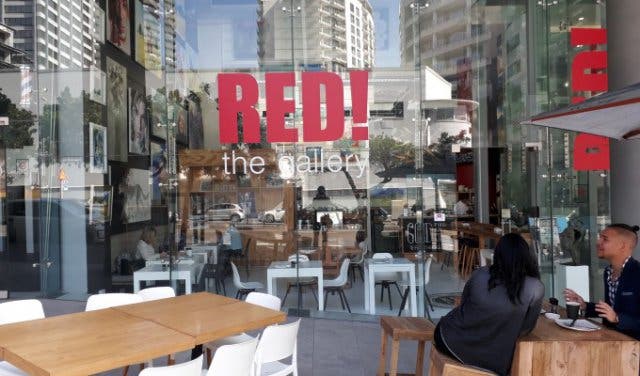 RED! The Gallery | 4 Bree Street | + 27 (0)82 332 3742 | red@redthegallery.co.za
SWEET DREAMS ARE MADE OF CREAM CHEESE
If you see a slice of the coconut and cream cheesecake in the window of this cute, boxed-sized cafe, grab it because it's not there every day. They make everything fresh, daily, at The General Store, with only three small tables inside. There are nice deli-style foods and speciality Mediterranean lamb and chicken dishes for lunch, or make up a salad meal by of three salads for R55 (R80 if you want a bigger serving to share).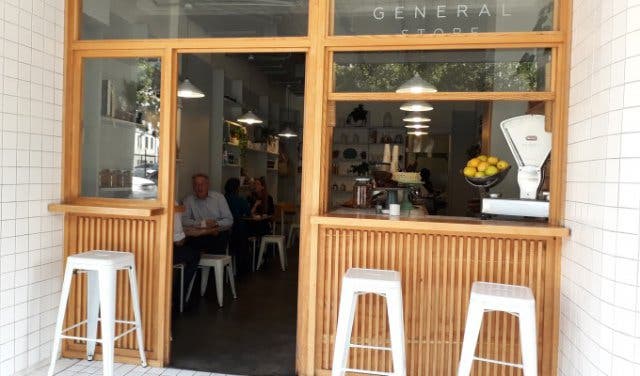 The General Store | 22 Bree Street | +27 (0)21 418 2305 | info@the-generalstore.co.za
THE BARBER FOR ALL YOUR AESTHETIC NEEDS
Finally, you can get a haircut, beard trim and some sweet ink all at the same place. While you're there, you may as well grab some beard oil and hair wax, too. And there's an ATM inside the shop. Downtown Barbers opened in March 2019, and has two resident tattoo artists. Tarnia Arendse has been inking people for over five years. "Tattooing is not just art on your body", she says. "It is a memory, a life render and a form of healing". Get inked, trimmed, and treated at Downtown Barbers.

Downtown Barbers | Shop 4, Portside Tower, Bree Street | +27 (0)10 035 6076 | info@downtownbarbers.co.za
BILTONG, BURRITOS, AND BURGER SUSHI
Ever had banting sushi? What about a sushi doughnut, sushi burger or sushi pizza? At Active Sushi, yoiu can try these and more. Don't miss the SA-Japan fusion flavour of biltong wrapped in rice and seaweed. And if you're not the adventurous type, never fear: their classic sushi is equally delicious. The space is sunlit and inviting, with easy cafe-style seating on the sidewalk or dinner tables inside (check out the wood-clad walls and amazing decor). Waiting for your food's fun too; there are colourful pens on every table for you to draw and scribble all you want on their paper table covers.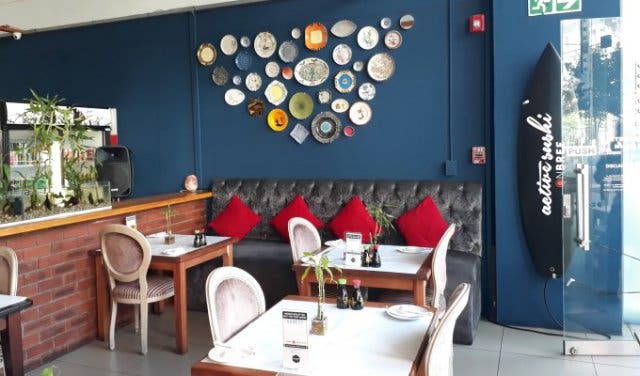 Active Sushi | 4 Bree Street | +27 (0)21 418 0064 | info@activesushi-onbree.co.za
A HIDDEN SOCCER GEM
Big brand boots and shoes from R400. Replica team jerseys at a fraction of the usual price. Mike's Sports has been making football gear in Bree Street (ask for a factory tour) since 1949. And they're extremely well known in soccer circles (clubs around SA, Namibia, and Lesotho buy from here). But did you know that you can just walk in and get excellent deals on their home brand and big brands from Adidas and Nike to New Balance?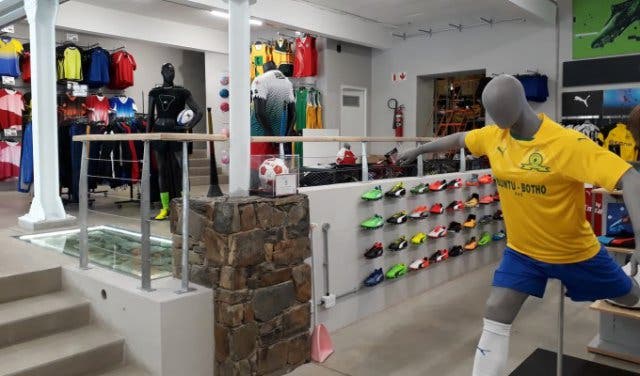 Mike's Sports | 50 Bree Street | +27 (0)21 418 1811 | inquiries@mikes-sports.com
CHARCOAL-GRILLED CUTS AT VIXI
Firstly, if you haven't been to VIXI Social House on the corner of Bree and Strand, go now and thank us later. Its interior alone is a work of art – repurposed everything, from parquet floor bars to barbershop flooring and gorgeous antique dining tables. And the food's made fresh on-site. We like that you can select your cut from the meat locker and have your meal made shisanyama-style on coals with your choice of speciality sauces. There are also broths, pizas, mezze, and more at VIXI Social House.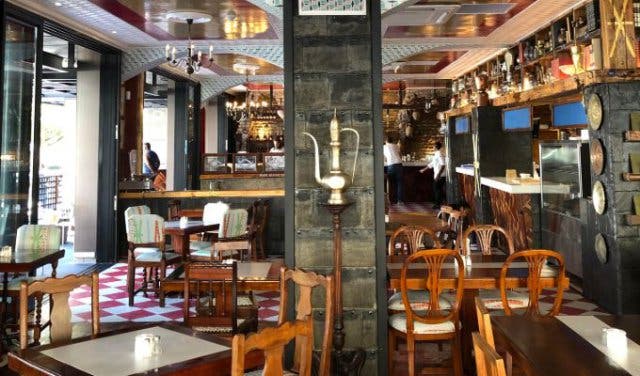 VIXI Social House | 80 Strand Street (also access from Bree) | +27 (0)21 418 1338 | info@vixi.co.za
SUPERFOOD SMOOTHIES TO GO
Discover a hole-in-the-wall little eatery with pantry shelves stocked with healthy ingredients. Pick yours and watch them concoct your raw cold-pressed juice or superfood smoothie. Elixir is an organic smoothie and juice bar and cafe, and they also serve speciality teas, coffee, delicious vegan curry rotis, and other snacks.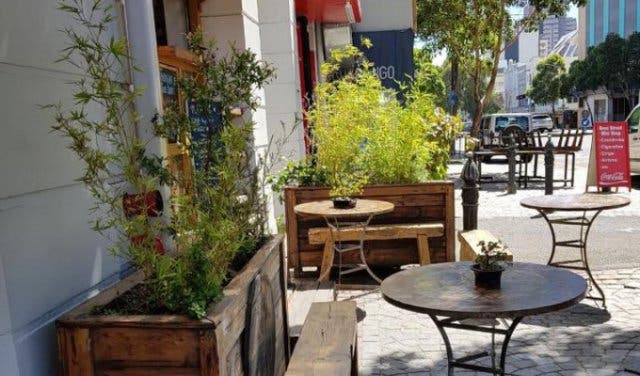 Pure Elixir | 120 Bree Street | pureelixircafe@gmail.com, +76(0)76 768 0733
A HIDDEN BAR BEHIND THE SECRET DOOR
Have you discovered it yet? There's an unassuming "secret" door behind the reception at Jarryds CBD cafe on Bree Street. If you go through it and turn left to go down the corridor, you'll walk into a little palm-lined oasis. Fun, colourful, bright and open with a large balcony peeking out through the lush treetops onto Bree Street, SoCal is a great spot to grab cocktails on the weekend or on First Thursdays.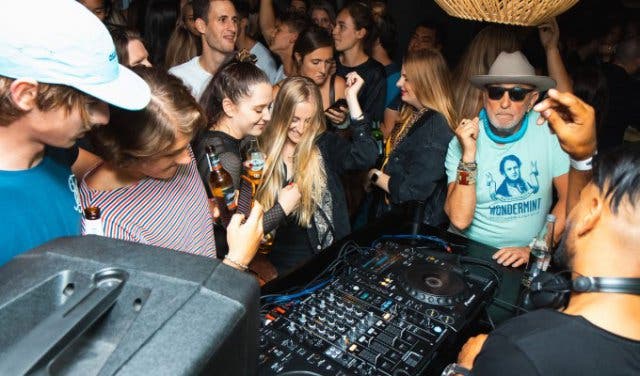 SoCal | 75 Church Street | +27(0) 74 168 5324
TRY JASON'S DOUGHSSANT
Jason Bakery needs no introduction. But did you know they create a new doughssant (a croissant/doughnut hybrid) every week? Like the chocolate profiterole doughssant filled with a vanilla diplomat cream and dipped in melted white chocolate, or the dark chocolate mirror glaze topped with chocolate and vanilla profiterole.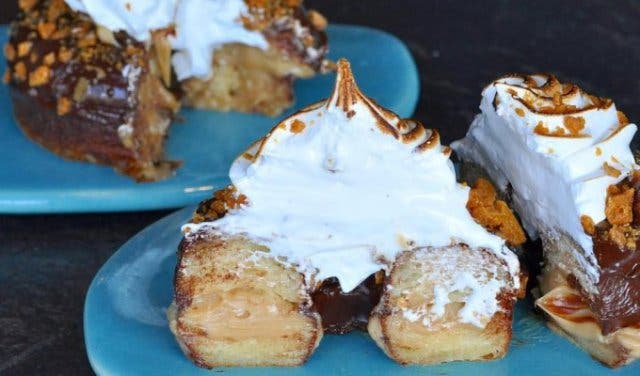 Jason Bakery | 185 Bree Street | +27(0)21 424 5644, orders@jasonbakery.com
SWEETBREADS AND DEVILLED CHICKEN
Time for something very different. Had lamb sweetbreads before? It's a dish made from the thymus gland (from the throat) and the pancreas gland (from the heart or stomach) of lamb, served with watercress and bacon. And it's delicious, just like the deep-fried pig head with radishes. Or maybe devilled chicken hearts with potato is more your speed. Try these and loads of other farm-to-fork-style food at nose-to-tail eatery La Tête.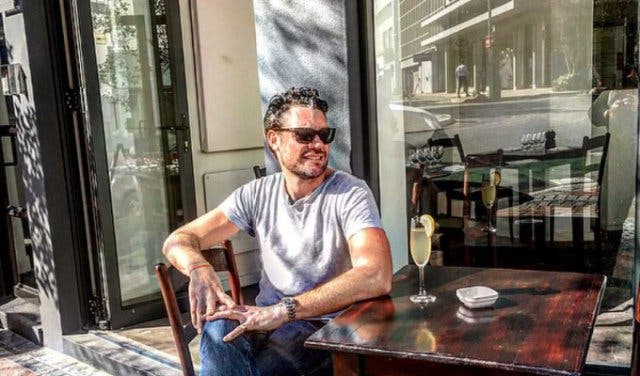 La Tête | 17 Bree Street | +27 (0)21 418 1299
SHORT RIB, TALL COFFEE
You probably already know about Origin Coffee Roasting and all they offer, but you might not know that their food is as good as the coffee. Try the short rib croque monsieur for a decadent lunch. It is served on sourdough with slow-braised and pulled beef short rib and sharp cheddar topped off with creamy mustard bechamel and melted parmesan

Origin | 1 Bree Street | +27 (0)21 421 1000 | info@originroasting.co.za
FIVE-HOUR COFFEE SPECIAL
Grab a coffee for R15 every morning from 6 AM–11 AM at Villa 47 from their streetside coffee station. They've also got fresh pastries for just R25 each.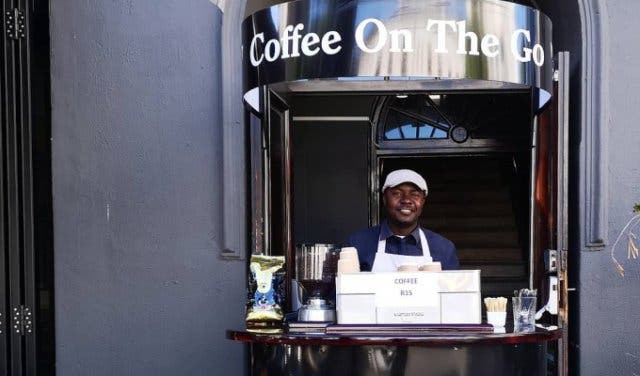 Villa 47 | 47 Bree Street | +27 (0)21 418 2740 | reservations@villa47.co.za
THE EASIEST TREE TO CLIMB IN CAPE TOWN
So they say, anyway. There's a tree opposite the road from the Cape Heritage Hotel (90 Bree Street) – you'll know it when you see it. And, rumour has it, it's pretty easy to climb - nay, walk - most of the way up the tree. It makes for a pretty good Bree Street photo op anyway, if nothing else.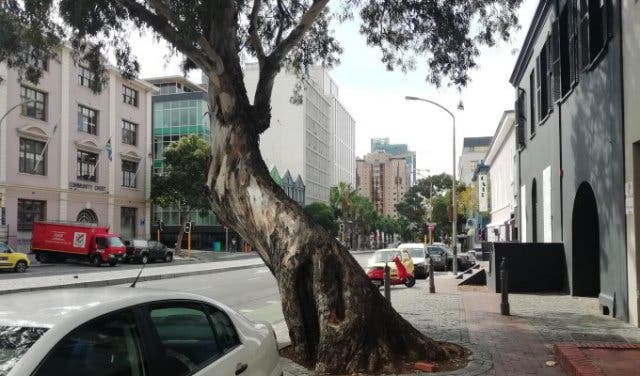 ---
You can throw one helluva party at Rooftop on Bree.
Give your kids their time on stage at the Courtyard Playhouse.
Transport your imagination to fantastical miniature worlds at the Toy Photography Exhibition.
Light and bright oasis to relax and learn art skills in the city at The Ladder On 136 Bree Street gallery.
Discover 2-for-1 specials for after-work drinks at Roast & Co.
Learn to cook like a rock-star at chef Matt Manning's cooking class on Bree Street.
Check out First Thursdays at Frogitt & Vonkel.

Check out the live music every Monday at Frogitt & Vonkel.

There's a variety of wines on offer at boutique wine shop and tasting bar, Frogitt & Vonkel.

Style and sophistication meet the best steaks in town at HQ.

Here's the (legal) trouble you can get into on First Thursdays.

For live music, dancing and tapas, head to La Parada on Bree for Sunset Sounds.

Start your weekend early at La Parada's Finery Thursdays.

For a vibe, 2-for-1 specials and yummy tapas, check out La Parada on Bree Street.
Tunes, wine and pizza bagels at Leo's Wine Bar in Bree Street.
New: Pizza and neon signs at I Love the Dough in Bree Street.
Rad time alone with a pencil and paper at a drawing workshop.
It's all-day, Mediterranean-inspired dining at Sotano on Bree. Check out the 2-for-1 lamb burger special every Wednesday and half-price sushi and bubbly every Monday.
---
Use our events section for an up-to-date overview of what's happening in the city, suburbs and dorpies. Join our newsletter and add us to your mobile home screen for the ultimate guide to discoveries in Cape Town.
Follow and like us on Twitter ❤ Facebook ❤ LinkedIn ❤ Instagram ❤ Pinterest for updates.