Top Gyms in Cape Town
A selection of the best places to keep fit in Cape Town and the Surrounds
Last Updated 20 April 2018
There are 24 hours in a day. It takes just one hour to exercise. Cape Town could spend this time going for a sunrise jog along the Seapoint promenade before work, or at an evening power box class. She could improve her energy levels, her outlook on life, her fitness and achieve that honed body she's always dreamed of. It's time for the City to stop moping about on the couch, haunted by that fatal double scoop of ice-cream. By the time she's been spat out by these fitness fanatics, she'll be more 'yummy mummy', than the Mother City.
A WORKOUT WITH A VIEW
With large windows looking out of Greenpoint and De Waterkant, Zone Fitness offers gym-lovers the option of a workout with a view. The open plan studio has a fully equipped cardio and weights section as well as a killer circuit. The aerobics studio looks out onto The Square downstairs and hosts daily classes. Whether you're keen to hit the punching bag at boxing or align your chakras at the yoga class, there are plenty classes to try out. You'll find Zone in the Cape Quarter Lifestyle Village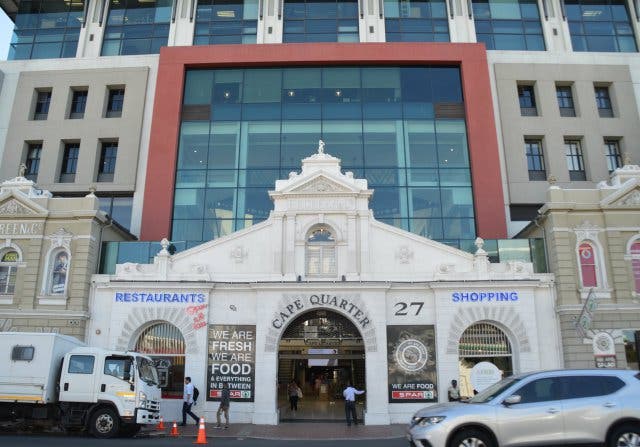 27 Somerset Rd | Green Point | Cape Town | info@capequarter.co.za | 021 421 1111
F45 Camps Bay
A gym which focuses on HIIT circuit training (high-intensity interval training) in Camps Bay, F45 is a concept born in Australia that was originally designed for celebs such as Nicole Kidman and Leonardo di Caprio. Due to the thousands of different types of workouts offered every session is unique, lasting roughly 45 minutes – perfectly suiting today's pressed-for-time culture. F45 offers six classes a day.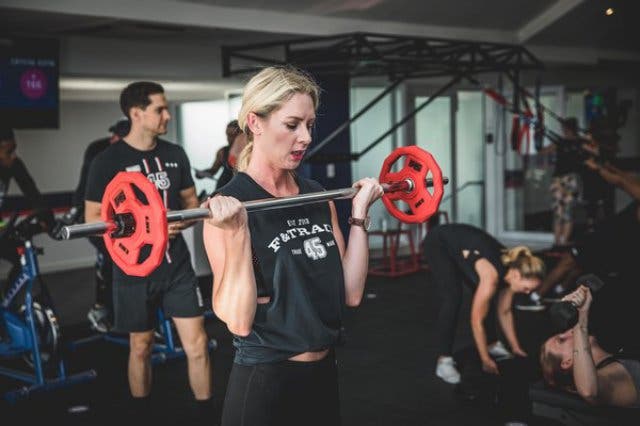 Level 2 | The Promenade Building | 85 Victoria Road | Camps Bay
ElectroFitness Cape Town
Train like a beast so you can look like a beauty, with this groundbreaking fitness innovation. Africa's first wireless Electro Muscle Stimulation (EMS) device means that gym bunnies, health geeks and yogis alike can sweat it out and push themselves harder than they've ever done before! For R250 per 20-minute session, strap into the durable suit and receive, via radio frequency, low-to-medium pulses of electric currents, emitted to produce muscle contractions throughout your entire body, as you train. Sounds easy enough, right? Wrong. You'll be huffing and puffing by the third rep of your first set on the circuit. ElectroFitness can take up to 8 people at a time in either their Tokia gym or at their spot in the CBD where they share a space with Redemption Fitness Centre. Newbies needn't fret, ElectroFitness has a starter special for you to try out. Take advantage of this new specials: Pay R1 650 per month for two people to train together once per week. If you sign up for the special before the 15th of April, you will receive your cotton training clothes at 50% off.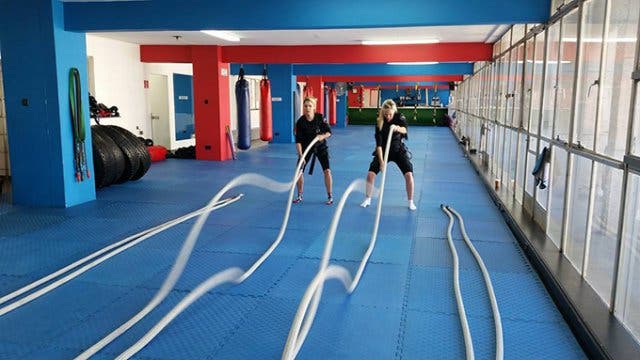 9th Floor Tulbagh Centre | 301 Hans Strijdom Avenue | Cape Town City | +27(0) 79 776 8527

Cape CrossFit
If you're thinking about cycling whilst catching up on celebrity gossip in a magazine or having a chat in between weights, then your physique will never change. Cape CrossFit is a school of performance-based fitness, which works with body weight and free weights, so that large muscle groups can work together and challenge you to a grueling workout. The school attracts clients from stay-at-home moms to top level athletes.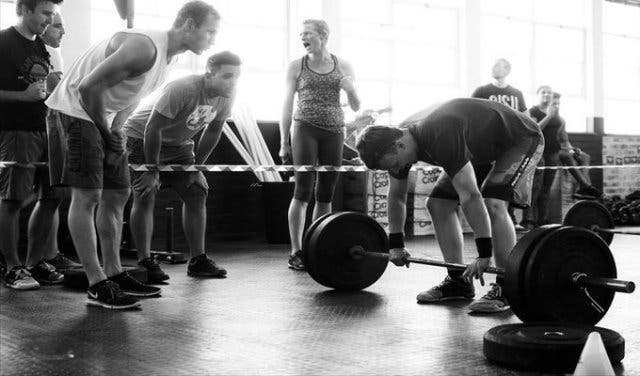 Top Floor | Roodehek House | 2 Roodehek Street | Gardens | Cape Town | +27 (0)21 461 0243


Sports Science Institute
Some of Cape Town's finest athletes are keeping themselves in tip top sporting condition here, which is testament to the standard you can expect. The gym caters for nutritional, mental health and sporting performance. Expect modern fitness equipment, highly-qualified instructors and additional services such as, radiology and massage therapy. Opt for their football fever membership – a fitness assessment, a personalized training program and one months membership, for R790.

Boundary Road | Newlands | Cape Town | +27 (0)21 659 5600

Virgin Active
Although Virgin Active is one of the plusher gyms in Cape Town, it remains non-judgmental. You will find a full gym and extras including, a pool, a sauna and even a steam bath. Take advantage of the Healthzone, where you can receive regular assessments and feedback on your progress (this service is also accessible online). You can find Virgin Active all over Cape Town and areas include; Claremont, Gardens, Durbanville, Kenilworth, Table View , Somerset West and Tyger Valley.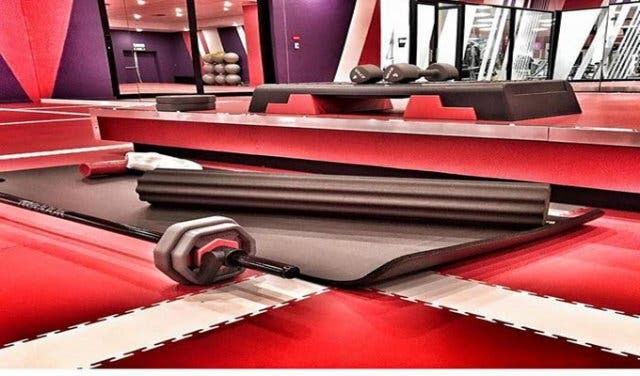 21 Lower Long Street | Foreshore | Cape Town | +27 (0)21 421 5857

Zone Lifestyle for Women
Not only is Zone Lifestyle a fully equipped women's gym, but it's packed with all the rewards that make working out worthwhile. Why not relax after a hard power box class in their spa or sensation showers? Members pay R1025 for two months (fees are cheaper if you take out longer contracts) and receive 10% off all hair and beauty treatments at nearby beauty salon, Oshun for Hair and Beauty.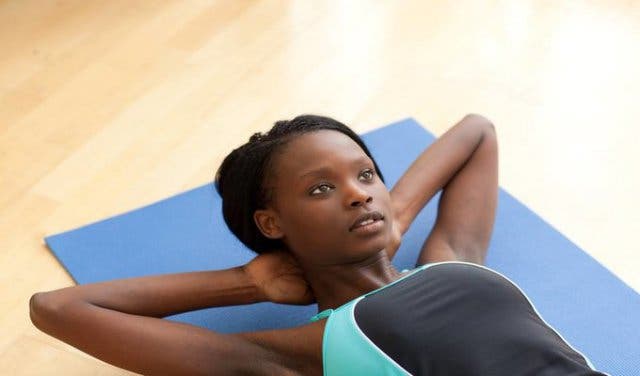 2nd Floor | 50 Kloof Street | Gardens | Cape Town | +27 (0)21 422 2909

Renaissance Body Science Institute
You'll not only find an outside training area and a cardio room piled high with Techno Gym machines (including the new Cardio Wave, which focuses on core, thighs and glutes), but this gym houses a number of other services such as doctors rooms, a fashion consultant and even a cosmetic dentist. Check out their website for gym only and couples membership options.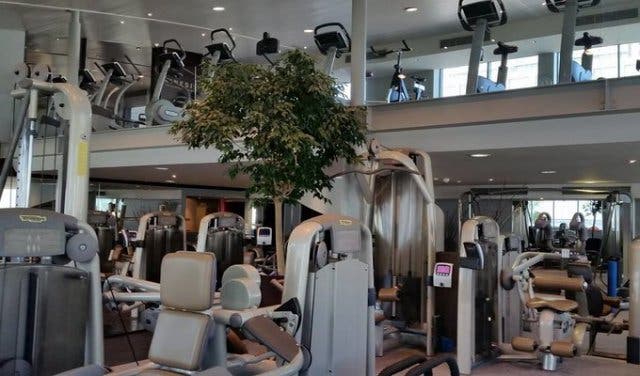 183 Bree Street | City Centre | Cape Town | +27 (0)21 487 8840


Planet Fitness
Planet fitness boasts a technologically advanced cardio room, but instead of pounding the treadmill, make fitness fun by trying out a new fitness trend such as, power box, aqua-thai-chi, or bosu (classes using a stability ball). Although Planet fitness is more popular in Johannesburg, the gym has set up fit camp in Cape Town in the following areas; Claremont, Durbanville, Kuils River and Table View.

The Atrium Shopping Centre | Shop G15-16 | Main Road | Claremont | Cape Town | +27 (0)21 683 3121
Seapoint Promenade
Why pay over the odds for the gym, when you have a perfect stretch of road to run along, that won't cost you a cent? A run along the Seapoint promenade is best done first thing in the morning when the sun rises, or early evening as the sun sets, for cooling breezes and stunning sea views. Why not challenge yourself to a run right out to Camps Bay?

Beach Road | Seapoint | Cape Town
Switch Cape Town
This gym offers cardiovascular training, functional training, boxing, plyometric training, core stability and power-flow yoga. Each session is designed to challenge the body – you can find Switch in Johannesburg Lonehill, Cape Town Bree Street and New York.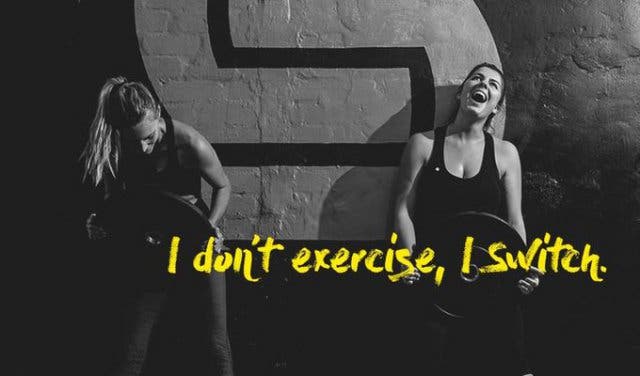 186 Bree St | Cape Town | City Centre | Cape Town | 8000 | +27 (0)21 422 2515
---
Experiment with an array of movement arts at the Moving Humans Convention in Camps Bay.
Become your best self in 2020 with Unfold Women.

Bring mind and body together at Holistic Wellness Day.

Stress less, sleep better, and improve your well-being with the Wim Hof method.

Local squash players duke it our with the world's best at the V&A Waterfront in the SA Open Squash Tournament.

Get kitted for summer mountain biking at the Willowbridge MTB Expo in Tyger Valley.

Have an early Mother's Day by taking mom for a Saturday morning workout at Val De Vie estate at Chase The Sun.
Perfect your oms by the ocean with this yoga session by the sea.
If you're interested in tech startups and want to keep up to date with what's happening have a look at the Tech conferences and networks in Cape Town, because Cape Town was named one of the top Tech Cities in the world interestingly enough - have a look!
---
Have a look at some of the new startups in Cape Town such as QUENCH - the latest alcohol delivery app in Stellenbosch and soon in Cape Town. Also read about StartUp BootCamp, the new Global Start Up Accellerator Programme that launched in Cape Town!

Also see the latest City of Cape Town loadshedding updates and map (2018).
---
Powerful women get in the ring to raise funds and empower other women at Warrior WomXn boxing event.
Engage in functional movement to reach your fitness goals with Functional Performance Lab. Also, check out their weekly fitness class.
You deserve a treat - create your own cake on a stick at this DIY cakesicle class, and discover an even sweeter side of life at Tessa's Bakery.
---
The Mother City is fast developing so to keep you clued up; we've rounded up some of the hottest latest additions to Cape Town in our New Restaurants and Hot Spots overview. Discover it
---
Experiment with an array of movements arts at the Moving Humans Convention in Camps Bay.
See the sport that's gunning for the Olympics at The Pole Factor.
Enjoy decadent treats without compromising your health at Sea Point's newest spot – Guiltless Protein Bakery.
Use our events section for an up-to-date overview of happenings in Cape Town. Also, don't forget to subscribe to our newsletter.
Follow us on Twitter, like us on Facebook, connect with us on LinkedIn, check out our photos on Instagram and follow our Pinterest boards for updates on what's happening in and around the Mother City