A Sweet Escape to Tessa's Bakery
Treat yourself to some sweet treats at this family-friendly bakery
The family-friendly and all-time favourite, Tessa's Bakery, has recently opened shop in the unassuming area of Milnerton. With tons of freshly baked cakes and delicious cuppas to go with it, Tessa's is no longer just a space to simply pick up celebratory cakes, instead, it has become the new sweet escape where your heart will flutter as whiffs of sugary delights float you to their picture-perfect products.
Named after the brains behind this hub of deliciousness, Tessa's Bakery is managed by her son, George Dasopatis and his wife, Des. Tessa oversees all of the front of house products, from cheesecake slices to various flavoured and themed cupcakes, and the oh-so-popular unicorn macaroons. As George takes us on a tour of where the magic happens we stop to have a quick chat with Tessa herself. When George humorously asks her why she's not the one talking to us, Tessa humbly responds, "It's just my name now, these two are the young, up-and-coming bakers who will take Tessa's forward".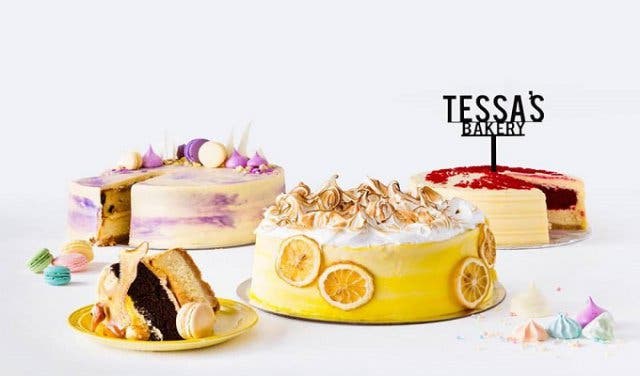 Tessa had been baking her entire life and eventually started the bakery in her home over 30 years ago. George grew up with the sweet smells of icing, chocolate, and pastry. A few years down the line, when George was reconsidering his career, Tessa steered him towards helping her out with deliveries. This was when George came to appreciate how much people loved Tessa's cakes and he saw the potential in Tessa's Bakery, which was why he encouraged his mother to expand. "In 2012 we opened shop in Montague Gardens where we started baking, mostly, for coffee shops," says Des.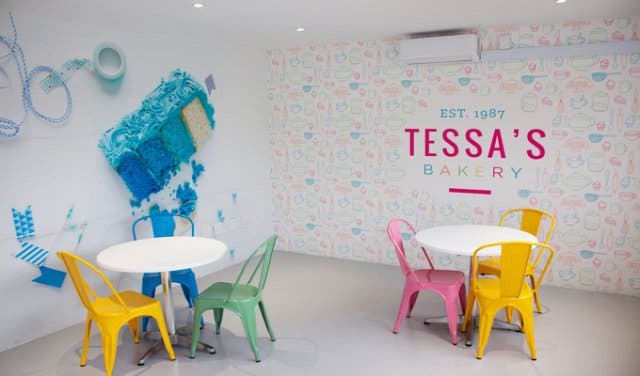 As the brand started to evolve as more and more people started placing orders for birthday cakes and Tessa's [Bakery] adapted to the change by opening a retail store where people could come in with their families and dig into some delicious cake made the only way Tessa's could: baked with love.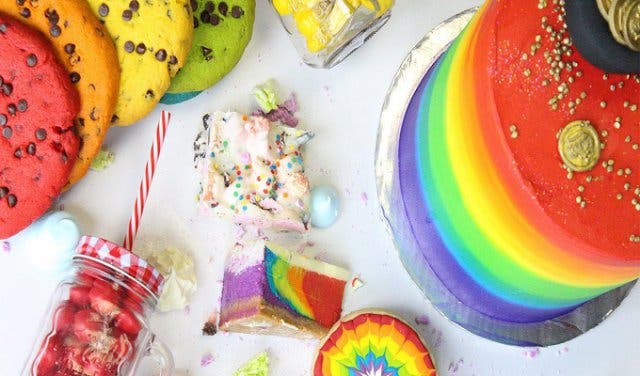 Situated in Milpark, Milnerton; Tessa's Bakery caters for the gap in terms of places serving cake and coffee in the Table View and Milnerton areas. "We did a poll online asking our customers, if we had to move, where they would like us to move to," says owner George. "The majority voted for the Milnerton/Table View area, which showed us where a bulk of our customers were and my thoughts were that there's nothing of this kind here."
How right George was. The space is nothing like I've ever seen before. Inside Tessa's Bakery, the colourful cakes and treats bounce off the white walls. "We didn't want to add much colour to the store, instead, we wanted the product to be the colour," says George. "It's about the product speaking for itself." Right above the display of vividly coloured cake and smiling 'cake dealers', you'll find Tessa's signature dripping creations gracefully draped on the walls. "The dripping cakes are quite distinct to Tessa's," says Des. "Most of our cakes have the chocolate drip on, which has become a big part of our brand." The beautiful space resonates the product and the product, the space, which is something that Urban Spaces managed to flawlessly portray. I find myself gravitating toward the front of house produce which filled my salivating mouth with happiness in a way that only comfort food could.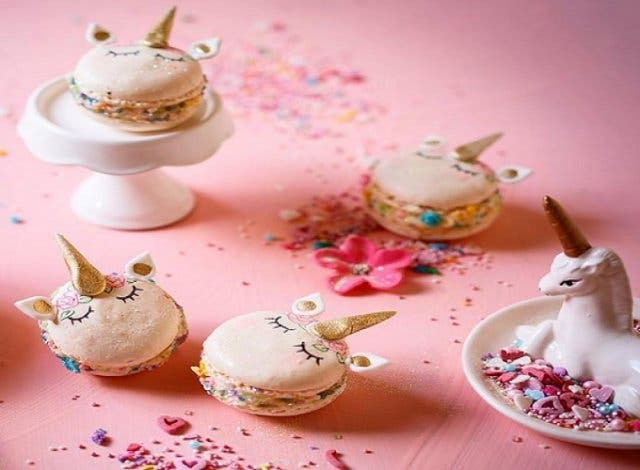 Tip: Tessa's bakery is a family-friendly environment for both young and old, which is why Tessa's plans on introducing a bakers workshop for little ones. Keep your eyes peeled to Tessa's Bakery's Facebook page for more details.
Opening Hours: Monday – Friday: 8am – 5pm | Saturday: 8am – 2pm | Sunday: Closed
The Bill: Individual cupcakes: R15 – R30 | Warm drinks: R6 – R34 | Classic cakes: R295 – R450 | Over the top cheesecakes: R295 – R395 | Celebration cakes: R350 – R650 | Classic and quirky quiches: R225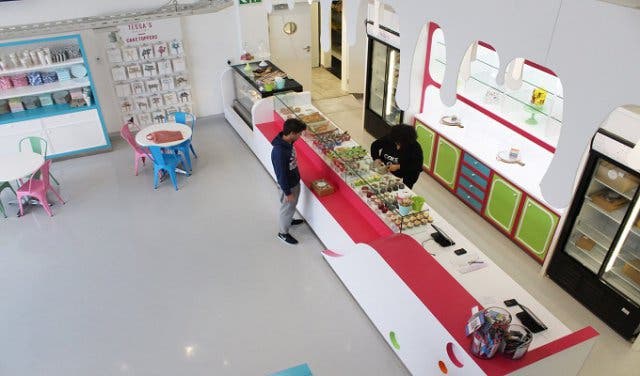 Milpark | Milnerton| Cape Town | order@tessasbakery.co.za |+27 (0)21 551 6107 | +27(0)84 300 1452
---
By Marian Volkwyn
---
ABOUT #CapeTownMagNew:
#CapeTownMagNew is a long-standing project that is dedicated to discovering exciting new places in and around our pretty city. We tell their stories, find out what they offer, and delve into what makes them unique. From cafés and restaurants to trampoline parks and dog hotels, there is always one new place in the city that we uncover each week. You can follow #CapeTownMagNew on Twitter and Facebook and subscribe to our newsletter to track recent features or read more here about more Hot Spots and New Restaurants in Cape Town and Surrounds.
DISCOVER OTHER EXCITING NEW SPOTS IN THE CITY:
STAY TUNED AND SUBSCRIBE TO OUR NEWSLETTER FOR MORE INFORMATION
---
Create your own cake on a stick at this DIY cakesicle class.
---
The Mother City is fast developing so to keep you clued up; we've rounded up some of the hottest latest additions to Cape Town in our New Restaurants and Hot Spots overview. Discover it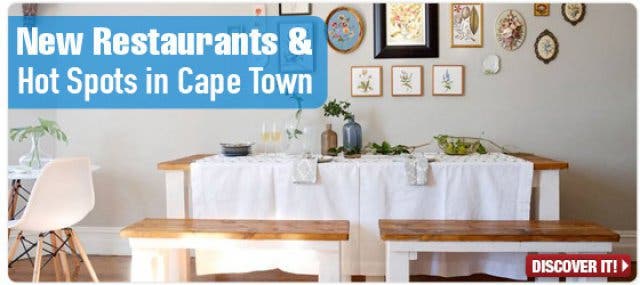 ---
Use our events section for an up-to-date overview of happenings in Cape Town. Also, don't forget to subscribe to our newsletter and if you have a smartphone, add m.capetownmagazine.com to your home screen for quick access on the go! Follow us on Twitter, like us on Facebook, join our Google+ circle, connect with us on LinkedIn, check out our photos on Instagram and follow our Pinterest boards for updates on what's happening in and around the Mother City