Improve Your Fitness, Get Rid of Your Daily Niggles and Reach Your Peak Performance
Engage in functional movement to reach your fitness goals with Functional Performance Lab
Javier Velasco, co-founder of Functional Performance Lab (FPL), says that most standard gyms, with the aim of helping inexperienced clients achieve quick and easy gains in muscle size, have machines where you are generally sitting down isolating one muscle group at the time.
"Our bodies were not built to be isolating muscles," says Velasco. "Humans primarily evolved to walk and run as that is what our bodies have adapted to through millions of years.
"Other movements like throwing, bending, squatting, pulling and pushing have also played an important part in our evolution," he says. "And by deconstructing these movements, we can observe how force is always initiated from the feet upwards, the core is always involved to stabilise the limbs, and different muscle groups work together following certain patterns."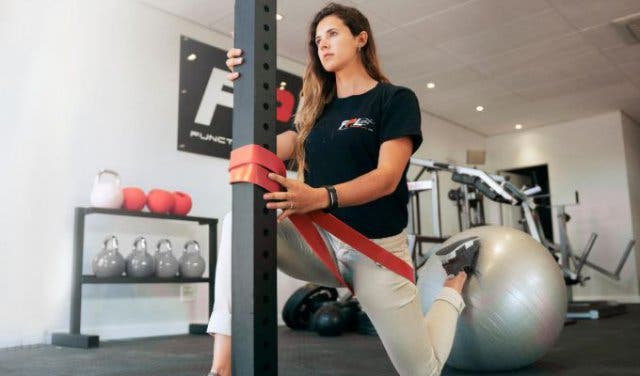 NOT A CONVENTIONAL GYM
At FPL, they use their evolutionary process as a starting point. They first focus on correcting posture by eliminating muscle imbalances and mobility restrictions. They then work the body as an integrated system, and their goal is to be able to create good quality movement patterns.
"Our training is then specified to our clients' lifestyle needs or sport," says Velasco. "For our general civilians, our goal is to improve their health and fitness allowing them to look better, move better, feel better and remain pain-free in the long run. For our sports-related clients, we work on addressing the mechanical and metabolic demands their specific sport requires."

He says different sports require different demands, which can include balance, mobility, coordination, power, speed, reaction time, strength and endurance. They work on addressing sport specific movements and different demands simultaneously instead of in separate exercises, thanks to the help of their unique equipment.
WATCH WHAT HAPPENS AT FUNCTIONAL PERFORMANCE LAB

FROM THE UNITED STATES TO CAPE TOWN
Velasco's business partner and head coach Keegan Cooke discovered this concept of unconventional training while he was training as a professional decathlete in the United States.
The two sports conditioning coaches started Functional Performance Lab in October 2018 after seeing that there was a need for what they had to offer. "Keegan and I had bad experiences with conventional approaches to training, so we decided to bring this training system to Cape Town," says Velasco.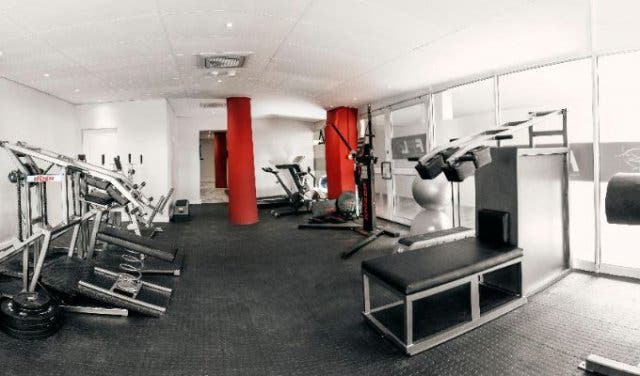 SUPERVISED TRAINING
Velasco makes it clear that they are not a conventional gym, where you pay a membership and are then left alone to train without supervision. They believe in the correct execution of exercises and have a wide range of services to choose from, all of which include supervision and guidance.
1-on-1 training: Personalised training to suit the unique needs and goals of each individual.
Group classes: With a small number of people in each class, this option is ideal to get a group vibe and interact with fellow FPL members, while still being closely supervised. Check out FPL's weekly fitness class.
General training: After undertaking a biomechanical assessment with their instructors, FPL provides a personalised programme for the client to follow under general supervision.
The FPL team consists of experienced coaches and biokineticists, who come from various sporting backgrounds, including athletics, downhill mountain biking, dancing, kayaking, soccer, martial arts and hockey.


HOLISTIC APPROACH
At FPL, they believe your fitness goal cannot be achieved in isolation without taking into account other lifestyle factors like diet, sleep, stress management, detoxification, etc. They have an individualised holistic lifestyle programme, which takes into account every client's unique metabolic and biochemical needs.



By Daryn Wood
---
Have a look at these wellness options in Cape Town, yoga studios as well as other fun ways to stay fit.

Climb on the health bandwagon and check out these healthy eateries and vegetarian restaurants.
---
Use our events section for an up-to-date overview of what's happening in the city, suburbs and dorpies. Join our newsletter and add us to your mobile home screen for the ultimate guide to discoveries in Cape Town.
Follow and like us on Twitter ❤ Facebook ❤ LinkedIn ❤ Instagram ❤ Pinterest for updates.