Basic or Boutique, Cape Quarter is Designed to Turn Every Stop Into an Experience
Whether it's grocery shopping, hitting the gym or lusting over those designer European jeans, Cape Quarter has something for everyone
Quality, not necessarily quantity. That's what distinguishes Cape Quarter, as more of a lifestyle centre, from most other shopping experiences in Cape Town. Situated in heritage-rich De Waterkant, there are no dimly lit corridors with wall-to-wall stores selling the same retail. No, here you get high ceilings and natural light flooding through the centre.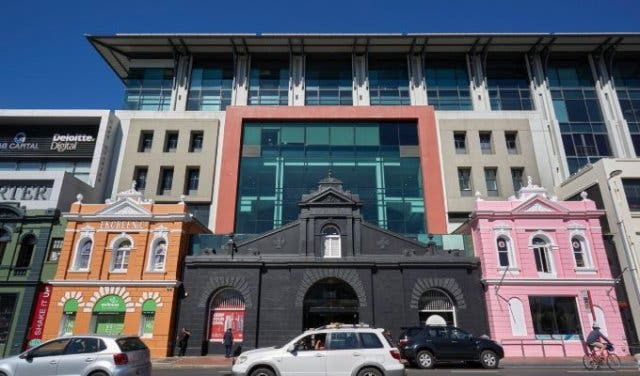 It's a refreshingly different kind of shopping experience, whether you're here to just grab some groceries from the Spar, wanting to grab a coffee on the go or shopping for a designer purse from one of the plentiful boutique shops. The stores are carefully selected and they pride themselves on craftsmanship and service.
"An intimate mix of art & design-related stores with good eateries," says Cape Quarter centre manager, Samantha Gouveia.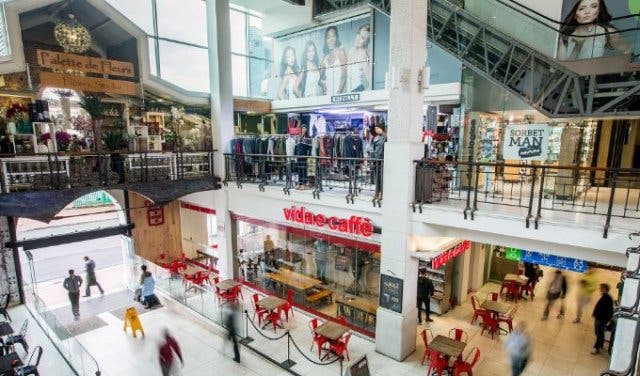 THE BARE NECESSITIES
Groceries. They're a chore. Whether you're doing the monthly stock up on fruit and veggies or just picking up something quick for dinner, most of us don't look forward to it. But the Spar on the ground floor of the Cape Quarter is easy to navigate, fully stocked with everything you need, yet still not overwhelmingly big and confusing. You'll find everything from fresh produce to stationary and even a pharmacy. Moving onto the Mezzanine Level, they've got an ATM hub, Vodacom and the Village Home & Hardware. You'll also find Ryan's Car Wash in the underground parking who are quick and efficient and use a water-wise cleaning system.
BOUTIQUES AND RARE DELIGHTS
There are so many hidden gems in the Cape Quarter, don't be surprised if you pop in for a coffee and find yourself wandering the aisles of a luxury child's toy store. The second floor, also known as The Square, boasts unique boutique and speciality stores. You'll spot Scalini, who stock selected European clothing, Gonsenhausers Fine Rugs and Olney Fashions, to name only a few of the many rare delights found on the level. Baraka Gifts, voted Best Gift Shop in Cape Town on TripAdvisor, is also on this level and here you find hand-made, vintage or locally sourced items from artwork to leather-bound notebooks. Hang out in the shop and you may also get the chance to experience Bruce rapping live in store.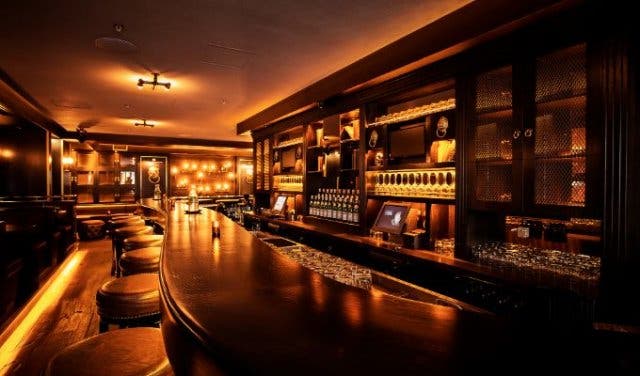 WORKOUT, MANICURE AND BRUNCH
Work and life are stressful. We all need a little pampering here and there to wind down. The Cape Quarter is where you want to head for your next self-spoil. They've got a Sorbet and Sorbet Man, The Palladium Hair Company and higher up you'll find a branch of Skin Renewal, the gurus of glowing skin. If you're itching to work up a sweat (or burn off that Sunday roast), you'll find Zone Fitness. With branches through the country, they've got treadmills, weights and everything in between. But they've also got daily classes conveniently slotted in after work. Grab a friend and get your Zumba on or attempt a Core Fitness class. Hint: treat yourself to a cuppa and flapjack stack after your workout at Bootlegger right downstairs.
GALLERIES GALORE
The Cape Quarter is what you could call an all-rounder. With delicious eateries and boutique stores selling everything from rugs to the trendiest activewear, they've got it all. And you better believe that they're not going to let you down on the entertainment front. The centre is home to Palette de Fleurs, where floral bouquets and decorations are art. You'll also find Palette Art Gallery displaying paintings and bronze sculptures that will leave you in awe. Lucky Fitsch stocks a range of South African artist's work which you'll find in and amongst the beautiful home décor that brings their store to life. Also, be sure to pop into The Listening Room, a boutique vinyl and hi-fi store who take their passion for music to the next level.

The Cape Quarter is indeed a shopper's paradise. While the centre is the perfect location for a long weekend brunch, it is also the ideal place to cross off your everyday chores as well as is the prime locale to amble in search of beautifully designed fashion, flawless jewellery, inspired art, proudly South African souvenirs, rare collectables and more. A vibrant hub of activity and flair, it truly comes as no surprise that the lifestyle village is a coveted shopping destination.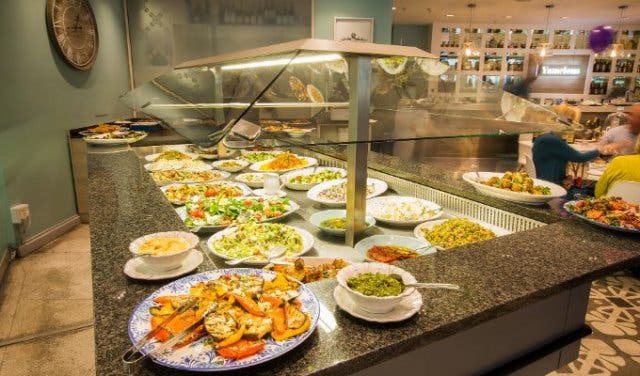 CAPE QUARTER CATEGORIES
Art; antique; curios and gifts; arts; audio/electronic; PC; cellphone and photo; fashion and accessories; food and drink; hair, health and beauty; home, décor, interior and furniture; jewellery and accessories; medical services; offices; pet store; services; speciality; speciality food; sport, outdoor, goods and gear.
Note: The Cape Quarter's carefully curated tenant list includes over 100 exclusive shops, hidden gems, rare finds and delectable restaurants. For a full store directory, visit the Cape Quarter website.
Opening Hours: Monday – Friday: 9am – 6pm | Saturday: 9am – 4pm | Sunday: 10am – 2pm
Cape Quarter | 27 Somerset Road | Green Point | +(0)21 421 1111 | www.capequarter.co.za | info@capequarter.co.za
---
All you need to know about presenting yourself at this media training by Ash Evans.
Check Cape Quarter's weekly specials, such as Daniela's half-price macarons on Mondays. Read more about Cape Quarter Piazza.
---
Cape Town has loads of trendy places including the restored 19-century Victorian building that's home to The Grey Hotel. Hit the streets of Cape Town and check out these designers shops. Hit the gym and then reward yourself at one of these killer breakfast spots.
---
Use our events section for an up-to-date overview of what's happening in the city, 'burbs and dorpies. Join our newsletter and get quick access on the go by adding us to your mobile home screen for the ultimate guide to discoveries in Cape Town.

Follow and like us on Twitter ❤ Facebook ❤ LinkedIn ❤ Instagram ❤ Pinterest for updates.