(NEW DATE ADDED) Wim Hof Method: This Workshop Will Change Your Life
You'll take out stress, sleep better, improve your creativity, activate brown fat, be healthier, laugh more
Health, fitness and spa industries swear by the "Ice Man's" method. So do soccer players in improving their sports performance. And science proves that the Wim Hof Method takes down anxiety, stress, optimises fitness, bans viruses from your body, creates a "northern lights" high, trains your 100 000+ km of veins, which also happens to activate brown fat.

WIM HOF METHOD WILL BLOW YOUR MIND
Alex Vliege, who trained in Holland and the United States to become a certified Wim Hof Method instructor, will host another life-changing full-day workshop on 30 NOVEMBER 2019 in Cape Town, supported by international yoga, meditation and breathwork facilitator Viktor van der Kleij.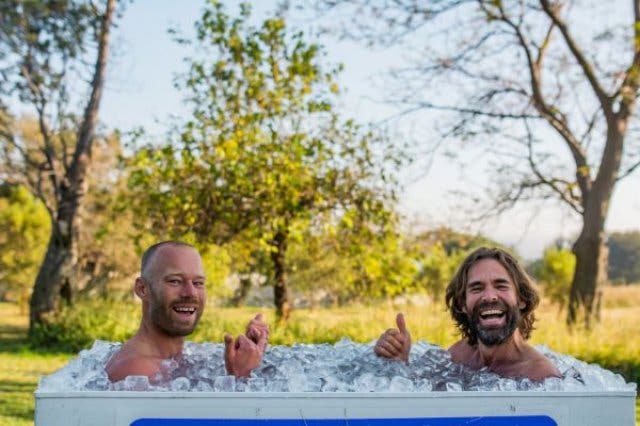 The Wim Hof Method is the revolutionary work of Dutchman Wim Hof, who through his three-pronged approach that incorporates cold therapy and breathing and meditation, is helping the world fortify their immune systems, have mental resilience, boost concentration and willpower among a slew of health benefits.
View this post on Instagram


CURES DISEASES. REDUCES STRESS. RESETS YOUR LIFE
Kitesurfer, free diver Alex Vliege came by the work of Wim Hof the "Ice Man" four years ago after an injury grounded him and he was forced to try yoga and meditation. "I was scared of yoga," says the self-confessed adrenaline junkie, but he was getting ansty from the lack of action and needed to do something.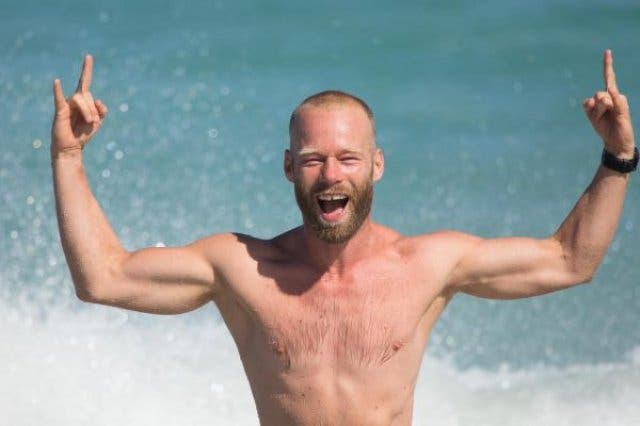 "The Wim Hof Method blew my mind," Alex says. "It's like floating on Cloud 9. It's like a reset." Since then he's started working with athletes, and has taken the Wim Hof Method closer to home: He has taught his mother, who had sleep problems; and his wife. "She had Lyme disease and Wim Hof really boosted her immune system."

WHAT IS THE WIM HOF METHOD?
It's a potent combination of the power of breath, ice-cold therapy and a mindset commitment.

Power of Breathing
The Wim Hof breathing technique is activating, introducing more oxygen into the body, a practice that induces a positive stress response. "It is immediate. You feel more alive, awake, and alert. You are more focused and calmer. It also energises you," says operations manager Sue Ramgathi. "I went from holding my breath for only 25 seconds to over two minutes in one breathing session and experienced a peaceful high."



Cold exposure
Immersing yourself in cold water has many physiological effects on the body, including introducing more cortisol into the circulation. Also, a study by the Thrombosis Research Institute showed that taking daily cold showers increases the white blood-cell count, which means the cold can strengthen our bodies' ability to fight off disease. "At first it (the ice batch) was a panic and a shock to the body. Once inside, it took me a while to calm down and keep breathing through it. Alex is amazing as he got me to focus and take deeper breaths. You are able to stay there longer," says Sue.



Mindset and commitment
Stretching and meditation help keep you centred and your body and mind aligned. It helps you cultivate a strong mindset, to trust yourself, your body and the method. "The main thing was the confidence boost in my ability to remain in control of my reactions to potentially stressful situations. That's a very important personal goal for me," says social media manager Jabulile Dlamini–Qwesha, who says the techniques have helped her make more focused choices.



WHO IS THE ICE MAN
"We can do a lot more than we think," says Wim Hof. He has climbed Mount Kilimanjaro in only shorts in 31 hours and 25 minutes, run a marathon barefoot in the Arctic, spent over an hour submerged in ice water. He's done all this by developing a technique that has grown his mental capacity, and he did this because, he says, "I want to get everything out of life. And I did." So can you.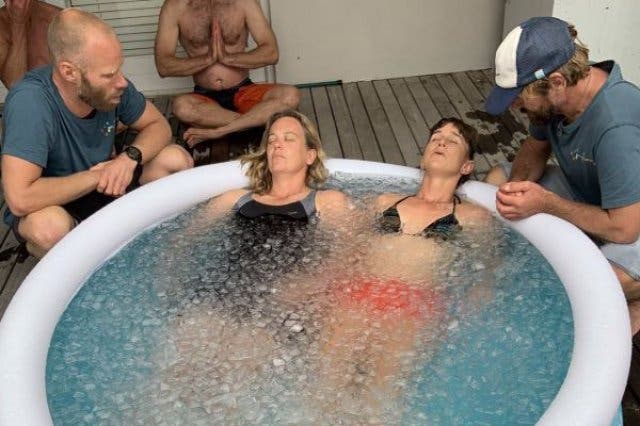 WHAT TO EXPECT AT THE WIM HOF METHOD WORKSHOP
Full day's interactive workshop

Meditation techniques

Yoga and stretches

Teaching on all three pillars

Guided experience of all three pillars

(Optional) ice bath

Tea, snacks and lunch

Plenty of time to reflect and engage with instructors



JOIN OUR EVEN PAGE AND TELL YOUR FRIENDS
You can get all info right now on the Wim Hof Cape Town workshops facebook event page

---
Find your sweet spot mentally and emotionally to excel in 20Plenty at the Strategise Your Life Seminar.
Customise private yoga classes or ask an instructor to come to your workplace with The Om Revolution yoga. The group classes are weather dependent and you can get the latest schedule online for outdoor yoga in Cape Town.

We have a few more ideas on novel ways to keep fit. Optimize your health at these traditional Cape Town gyms. The Wim Hof Method will give you life. Here are interesting activities to have on your bucket list.

---

Use our events section for an up-to-date overview of what's happening in the city, suburbs and dorpies. Join our newsletter and add us to your mobile home screen for the ultimate guide to discoveries in Cape Town.

Follow and like us on Twitter ❤ Facebook ❤ LinkedIn ❤ Instagram ❤ Pinterest for updates.