Cape Town After Dark: Beer Walks, Ghost Walks and Full Moon Cycling
From north to south, cycling to soccer
From mass cycling under the full moon to visiting a haunted museum, theatre in the park and laughs at the Waterfront, we've curated a list of unique events and activities to keep your summer nights hot and happening.

THEY'VE GOT 99 BEERS, YOU SHOULD TRY EACH ONE
Now you won't be able to do this in one night, but you can make it your nightlife mission to try every single beer on the Beerhouse menu. They source their beers from 13 different countries and have 26 taps to pour them from, meaning your glass/jug won't be empty for long. You can have anything from 100ml to 1l and there's even a beer pairing food menu at Beerhouse on Long.
When: Everyday, 11am to 2am


223 Long Street | City Centre | Cape Town | onlong@beerhouse.co.za | +27(0)21 424 3370

GET YOUR BUNDESLIGA FIX
Some fans like their soccer local, others English, there is a strong Spanish contingent and a growing German base, too. There are, however, not many places that screen Bundesliga soccer. Unless you go to Cafe Extrablatt, the venue that prioritises German footie and serves German food from it's German corner menu option, too. The venue is close to the Cape Town Stadium and there's free parking across the road, so you can come for an afternoon game and stay into the night. The German soccer runs from August to May.
Match start times: Range from 4:30pm to 9:30pm, and you can watch them no matter when they start at Cafe Extrablatt.
When: Monday to Thursday 8am to 1am. Friday and Saturday 8am to 2am.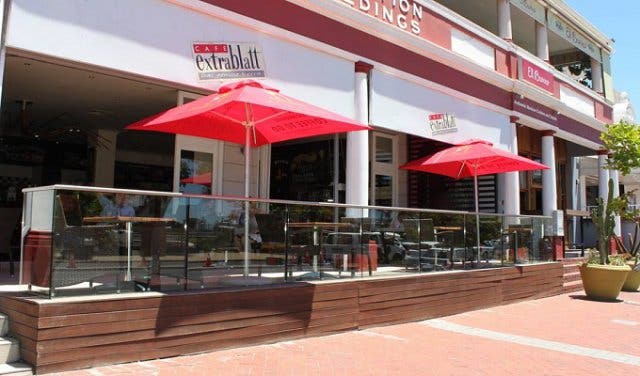 Exhibition Building | 79 Main Road | Green Point | info@cafe-extrablatt.co.za | +27 (0)21 434 3759

A NIGHT WITH THE STARS UNDER THE STARS
Pop corn? Check. Cinema screen and surround sound? Check. Box office hit? Check. Tick all the right movie night boxes and get even more with an outdoor experience that includes blankets, mattresses, backrests and snacks. You can also see hit movies and cult classics like Forrest Gump, La La Land Juno and loads more. Find out when, where and which movies are playing at the Galileo Open Air Cinema.
When: Various Dates until 25 April 2020. Movie start times range from 4pm to 6pm. End times from 7:45pm to 8:30pm


Various Venues | hello@thegalileo.co.za | +27 (0)71 471 8728

A BEER KILOMETRE ON KLOOF
If you missed First Thursdays, then the Burger Brew has something even better for you: Third Thursdays. It is a beer walk where you get to have six beers from six different establishments, all on Kloof Street. Each venue also offers food specials for the event and the whole experience costs R195. Most importantly, the walk is under a kilometer long during the Burger Brews Beer Route on Kloof.
When: Every last Thursday of the month from 7pm to 11pm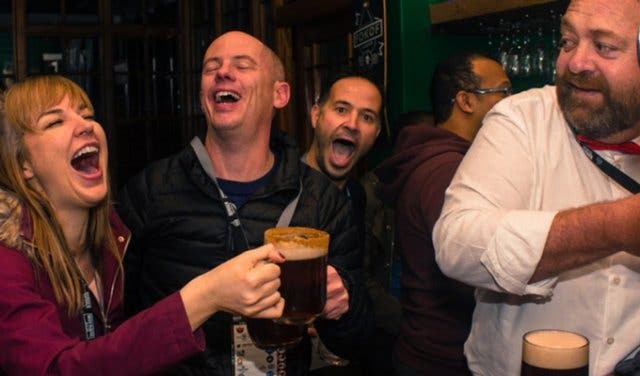 Kloof Street | hello@burgerbrews.co.za

TURN INTO A CYCLIST ON THE FULL MOON
You don't need to be a serious cyclist to ride a bike. All you need to do is rock up under the Greenpoint Circle on full moon night to join hundreds of other Capetonians as they take over the streets of the inner city on two wheels. Critical Mass is an event that happens worldwide, where large groups of cyclists take over the city streets under the light of the full moon. In Cape Town the route follows the Sea Point Promenade to the fan walk before turning back to the start (some riders carry down Long Street before returning) to gather and socialize. It's free to participate. If you don't have a bike visit the Critical Mass Facebook page to find a company to hire one from.
When: 6pm on the first night of the full moon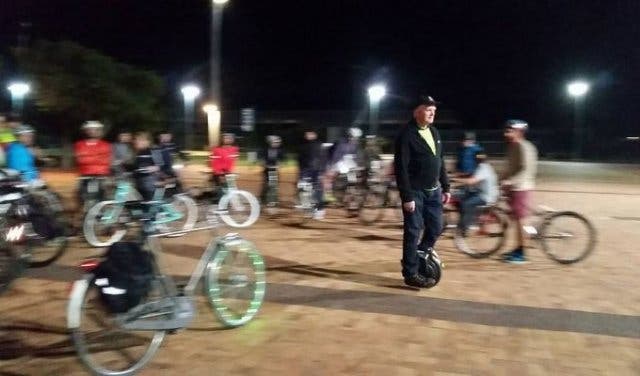 Underneath the Greenpoint Circle | facebook.com/CriticalMassCapeTown/

BAND VS BAND
Tuesday night is war at Quay Four restaurant when three up-and-coming music acts go head to head in the battle of the bands. The competition starts with 12 bands and one wild card act and includes every genre you can think of: rock, funk, reggae, jazz and blues. The top 12 bands compete weekly in groups of three and the competition is whittled down into a top six and then a top three, until an eventual winner is crowned. You can also get your fill of food and drinks by sampling some of the restaurants dishes and drinks from the bar. Quay Four also hosts regular music events, featuring established and up-and-coming acts. For more info, keep an eye on their social media pages. And be warned, it can get loud in this venue.
When: Every Tuesday 7pm-9pm. The current competition runs until 26 November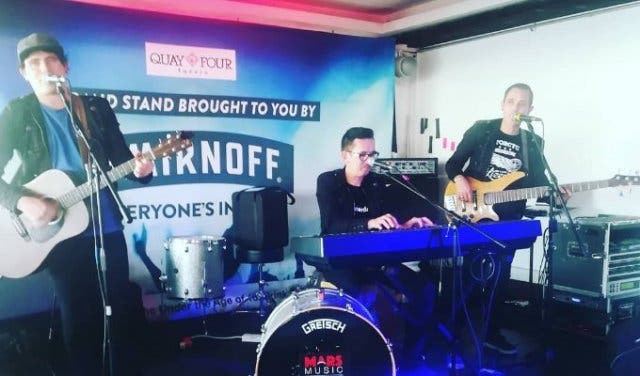 4 W Quay Road | V&A Waterfront | +27 (0)21 419 2008

HEAVY METAL IN THE NORTHERN SUBURBS
Metal meltdown is a Facebook group that promotes the heavy metal events taking place at Ellington's Pub in Bellville in the Northern Suburbs of Cape Town. And on the last Friday of the month, the crew brings in their own DJs who take over the venue.This is your chance to head bang the night away to the sounds of Disturbed, Slayer, Metallica, Tool and more. It's a true rock and roll party, with numerous drinks specials on the evening. So if heavy is your kind of poison, then you'll get your fix at Metal Meltdown at Ellington's Pub.
When: The last friday of the month 7pm-1am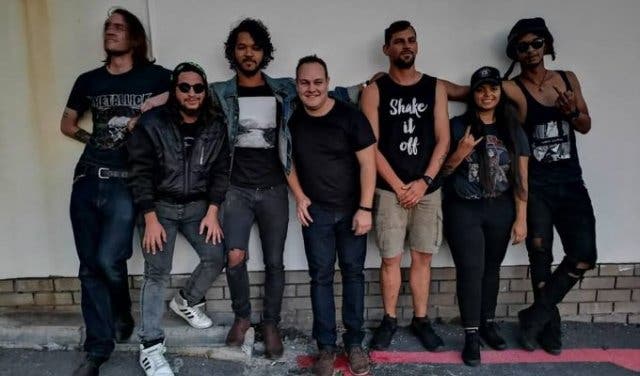 31 Northumberland Street | Bellville | +27 (0)21 948 8835

SPOOK STORIES AND URBAN LEGENDS IN THE DEEP SOUTH
History becomes legend, legend becomes myth, and somewhere along the way ghost stories are born. This is what you'll discover when you join tour guide André Leibbrandt on a journey to the eerie side of the sleepy village of Simonstown. During the walk he'll share stories about a museum haunting lavender lady, a murderous barber and a coffin that won't sink. And that's just for starters. You'll also hear about a mural that, no matter how hard you try, just can't be photographed. Seeing is believing, and you can see for yourself on the Simonstown Ghost Walk.
When: Every Friday and Saturday evening 7pm-9pm
Simonstown isn't the only place with scary stories. As a matter of fact we have more Cape Town ghost stories for you.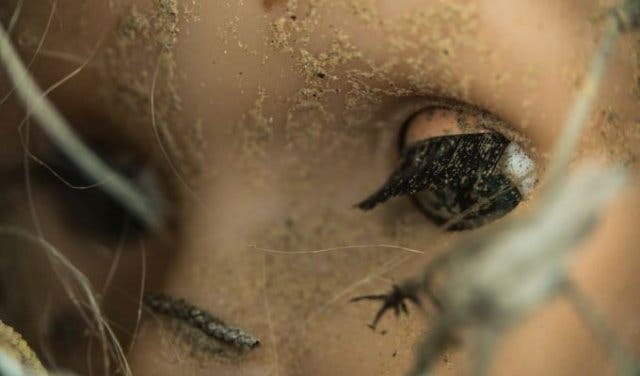 Jubilee Square | St George's Street | Simon's Town | +27(0)76 190 4081

ART, COFFEE AND DELECTABLE FOOD
Most First Thursdays' specials involve food, drinks or art. But on Strand Street you can get all three in one at Ground Art Caffe. This coffee specialist has a wholesome, good food kitchen that also features a micro gallery. Every First Thursdays event they host a new art exhibition, featuring an emerging or established artists in a solo show from 6pm–9pm.
When: Every First Thursday of the month, 6pm to 9pm.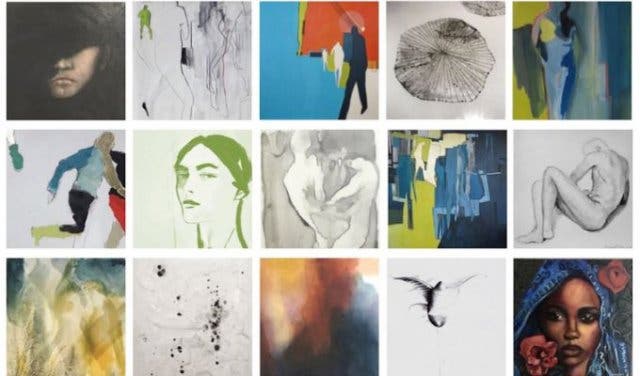 160 Strand Street | info@groundartcaffe.co.za | +27 (0)21 418 1331

THEATRE IN THE PARK UNDER THE STARS
The Maynardville Open-Air Festival, where you get to enjoy theatre in a glorious green park, runs from January to March every year. It's biggest drawcard is the annual Shakespeare In The Park event where the country's leading theatre performers do one of William Shakespeare's legendary plays. Besides the theatre it also has annual shows by the Cape Town Philharmonic Orchestra, the Cape Town City Ballet and Jesters In The Park, a special event presented by the Cape Town Comedy Club.
When: Starts in January and finishes at the end of March. Start times range from 7:45pm to 8:15pm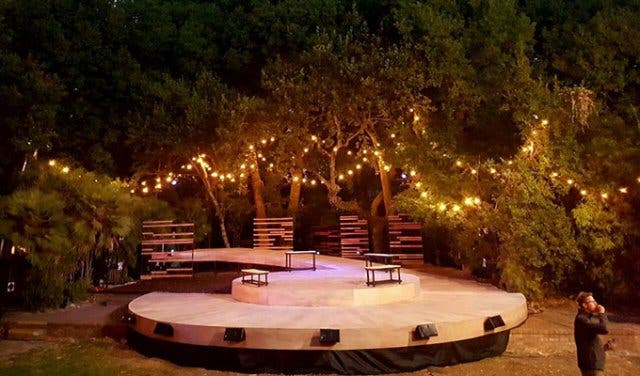 27 Piers Road | Wynberg park | Wynberg |+27 (0) 021 421 769

BELLYACHE AT THE PUMPHOUSE
Laughter can burn some serious calories. So it helps that, from Wednesday to Sunday, while your cracking up to some of the country's best comedians, you can put back those calories with a pint (500ml beer, +- 200 calories) for just R50, and Tequila shots (+-65 calories per shot) for R18. Sundays is half price priced entry as well as pizza night (266 calories per slice, topping and base dependant) and there's also a midweek madness special where entry is R50pp at the Cape Town Comedy Club.
When: Wednesday to Sunday 6pm to 2am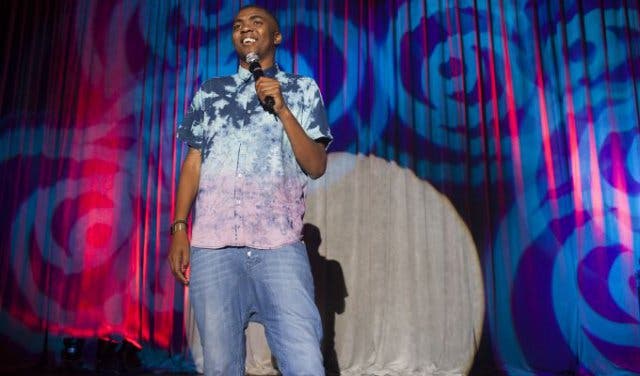 The Pumphouse at the V&A Waterfront | V & A Waterfront | +27 (0)79 495 3989

A MUIZENBERG MARKET WITH A SECRET GIN BAR
Gather over burgers, steaks, pizza, vegan lasagnas, desserts and more at this viby community-driven market that cares about its traders. The Blue Bird Garage Market is an indoor market with ample tables with chairs and benches, a small partially covered outside area and a secret gin bar in the back.
The kids are sorted with a jungle gym area and other activities and if you didn't bring cash don't worry, traders accept various payment methods.
This isn't the only exciting market we know of, find more unique markets in Cape Town.
When: Fridays 4pm–10pm; and every first Sunday of the month 11am–4pm.


39 Albertyn Road | Muizenberg | bluebirdgarage@gmail.com | +27(0)82 920 4285
ONE NIGHT ONLY: ARE YOUR READY FOR THIS JELLY?
Spend the evening at the Two Oceans Aquarium and learn about the wonders of one of the most misunderstood creatures in the ocean – jellyfish. Often maligned as spineless, brainless, heartless and dangerous, the aquarium is hosting an event to change this perception with the help of jellyfish experts Angel Yanagihara, Dror Angel and Lucas Brotz. Space is limited so get in early for tickets to Jelly Night at the Two Oceans Aquarium.
Price: R140 – R185. Includes a light dinner. Plus aquarium members get a 20% discount. Book tickets here.
When: 5 November at 18:30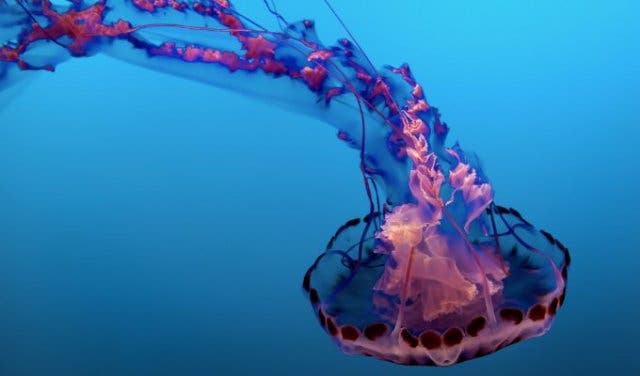 Dock Road | Victoria & Alfred Waterfront | +27 (0)21 418 3823 | aquarium@aquarium.co.za

---
Experiment with an array of movement arts at the Moving Humans Convention in Camps Bay.
See off-road monsters take on any terrain at Battle of the Beasts.

Head to Paarl for a picnic with The Rockets.

Five nights of awesome eclectic house music with GoldFish Submerged at Shimmy Beach Club.
First artist release for Cape Town Jazz Festival.

Check out these deals you can get for 2019 Black Friday.
Helmet, lights, action: A night ride or run for everyone at Hero Night Series in Paarl.

Admire the city lights while sipping cocktails or having a beer on these rooftop bars in Cape Town.

If your want to party the night away you'll need to get to one of these party places.

Or if you're more into the club scene then here's where you'll find Cape Towns most talked about Nightclubs.
Get your tickets to Cape Town's premium New Year's Eve party, Alcazar.
A great activity with real substance to fill those early evening hours before dinner, theatre or other night-time entertainment at The Daily Music Show.
Party with the LGBTQI crowd at these awesome gay and lesbian bars in Cape Town.
A new home-style authentic Italian restaurant in Woodstock where you can indulge with your family on the finest seasonal Italian food at Scarpetta.
Whether a first date or a 50th anniversary, we have plenty of fun date ideas.
Is Strand Street the new street du jour? Pop in and have a look at the cool repurposed interiors at VIXI Social House.
Power off again? Keep up to date with the latest in loadshedding in Cape Town.
Take a guided moonlit walk at the Helderberg New Moon Walks. Don't be blue; here are fun things to do on Monday. Or experience dinner and dancing on Heritage Square at HQ Friday Feels.
Looking to do some other cool activities? Here's a round-up of 47 Awesome To-Do's That Should Be on Your Summer Bucket List or 50 things to do with kids as well as cool things to do for 20-somethings.
In the city, you might want to check out the live house DJ and rooftop sundowners on the Foreshore. Here's how you can help save the environment and celebrate Earth Hour 2018. Also check out the Black Friday specials in South Africa.
Visit an elite gentlemen's club in the heart of Cape Town's CBD that caters for women, too: Stilettos.
---
Use our events section for an up-to-date overview of what's happening in the city, suburbs and dorpies. Join our newsletter and add us to your mobile home screen for the ultimate guide to discoveries in Cape Town.
Follow and like us on Twitter ❤ Facebook ❤ LinkedIn ❤ Instagram ❤ Pinterest for updates.