Christmas Markets in Cape Town and Surrounds
Find unique gift ideas, tree decorations and festive season spirit at these Christmas markets in Cape Town
Last Update: November 29, 2017
The city plays host to a wide variety of Christmas gift and craft markets where shopping is stress-free and aisle cruising amounts to a leisurely stroll with the family amidst fresh air and friendly people.
These pop-up and more permanent festive bazaars tend to stock quality handcrafted goods, which means you can choose a gift that's unique and perfectly suited to whomever you're buying for. So whether it's a laidback morning browse or a lively night of shopping you're after, below you'll find a treasure trove of Christmas markets.
Christmas Market Spectacular at Gardens Shopping Centre
By now you should have at least started on your Christmas shopping; but if not, Gardens Shopping Centre is here to help you finish. From Tuesday, 28 November to Sunday, 3 December 2017, the centre will come alive with stalls from both the resident vendors and a few top-notch outside contributors. Patrons can look forward to festive deals from big retail names like La Senza, Rain, Le Creuset, Chocolate by Tomes and more. Nobody likes shopping on an empty stomach and the Christmas Market Spectacular won't disappoint in that area.
Date: Tuesday, 28 November - Sunday, 3 December 2017
Time: 9am - 5pm
Venue: Gardens Shopping Centre, Gardens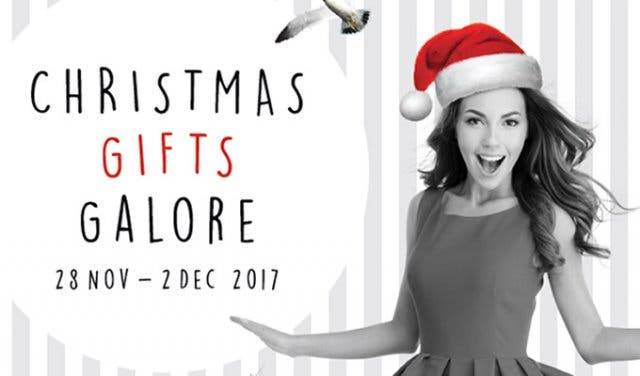 TEARS Christmas Market
TEARS Animal Rescue is responsible for rescuing thousands of animals and this year all the proceeds from their Christmas market will go to aid sick and destitute animals. Not only will they have a selection of vendors selling everything from books to bric-a-brac, but their market also gives patrons the opportunity to get to know some of the dogs up for adoption. Christmas shopping and puppies make for a great mix (trust us!). You never know, somebody might be getting a new best friend for Christmas. Have a look at how else you can give back this Christmas.
Date: Saturday, 2 December 2017
Time: 9am - 3pm
Venue: Fish Hoek Moth Hall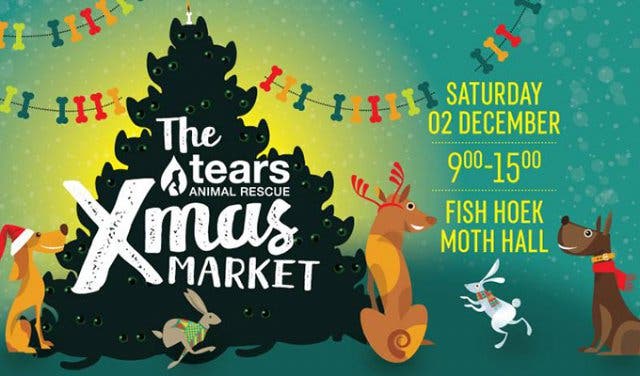 Noordhoek Christmas Market
This festive season, the community of Noordhoek are welcoming guests with open arms to their Christmas market on Topaz Way. You'll be able to snag yourself some products made by members of the community – think stocking fillers, fresh flowers, jewellery, baked goods, clothing and more.
Date: Sunday, 3 December 2017
Time: 11am - 5pm
Venue: Topaz Way, Noordhoek, Cape Town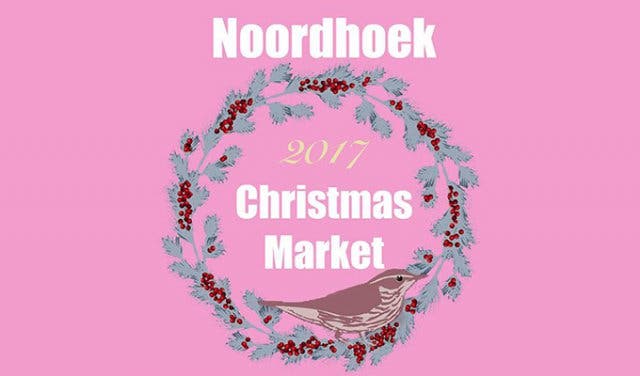 Bluebird Garage Sunday Christmas Market
The Bluebird Garage Market is famous for their great food and atmosphere, so imagine what a treat it would be to get some of your Christmas shopping done at this Muizenberg market? Their vendors range from vintage collectors to local crafters... and everything in between. Grab a drink from the bar and browse the stalls in what has to be one of Cape Town's most relaxed shopping experiences. The best part? You can bring your little ones and even their furry best friends. This market is 100% kid and pet friendly.
Date: Sunday, 3 December 2017
Time: 11am - 4pm
Venue: The Bluebird Garage Market, Muizenberg
The Deer Little December Market
The Deer Little Market takes place on the last Sunday of every month, but this December they're hosting a special Christmas market so that shoppers can get all their goodies before the big day. Moms and dads can purchase all sorts of products for babies and children at this charming market, including clothing and accessories. There will be an assortment of entertainment for kids to enjoy such as face painting, a jumping castle, arts and crafts, balloon sculpting and loads more! The Christmas market will also have a gift-wrapping station so your presents will be ready when you leave the market – score!
Date: Sunday, 3 December 2017
Time: 9am - 2pm
Venue: Deerpark Cafe, Vredehoek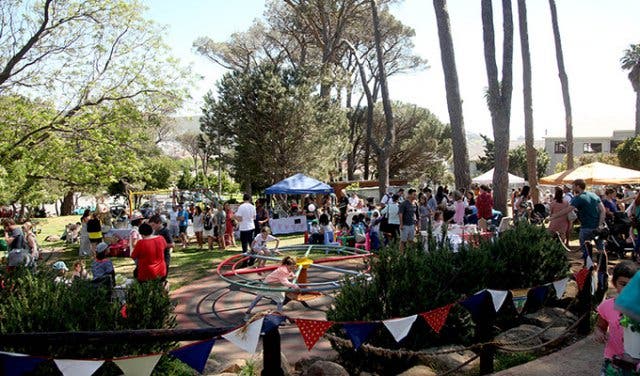 Pinelands Craft and Gift Fair
The annual Pinelands Craft and Gift Fair will see over 160 exhibitors show off their very best cards, bakes, decorations, trinkets, gifts, toys and more. The market is a true family experience, so be sure to bring them all along for the browsing, the shopping, the eating and the all-round happy vibe!
Date: Monday, 4 to Friday, 22 December 2017
Time: Mondays to Fridays 9am to 7pm; Saturdays and Sundays 9am to 5pm
Venue: Kent Hall, Pinelands High School
Simply South Gift and Craft Fair
The Southern Suburbs play host to a fair share of Christmas markets – all of which are delightful – but the Simply South Gift and Craft Fair is one of the longest running, and definitely unmissable. This community craft fair showcases a grand variety of crafts and gifts for every taste and style at the NG Kerk Constantia in Bergvliet from Monday, 4 to Friday, 22 December 2017. Please note that the market is closed on Sundays.
Date: Monday, 4 to Friday, 22 December 2017
Time: Weekdays 10am to 8pm; Saturdays 10am to 5pm
Venue: NG Kerk Constantia, Bergvliet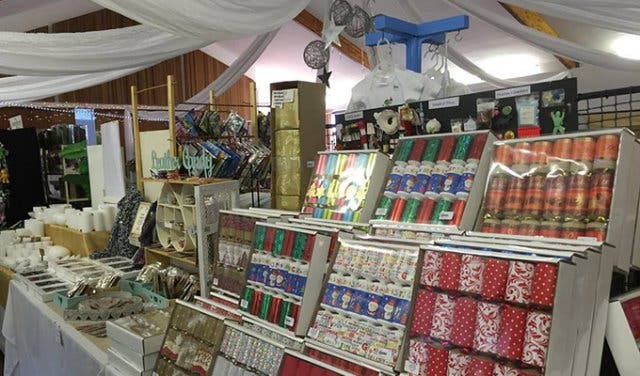 Edgemead Christmas Market
People of the Northern Suburbs you're in luck; the popular Edgemead Christmas Market promises to be bigger and better than ever this year. Look forward to no less than 250 vendors from all over the city, selling all sorts of wonderful gifts and goodies. The market is open daily from 10am to 8pm between Friday, 8 and Thursday, 21 December 2017. That's 13 days of Christmas shopping bliss.
Date: Friday, 8 - Thursday, 21 December 2017
Time: 10am - 8pm
Venue: Edgemead Community Hall
The Gift Market at Curro in Hermanus
Head out to the whale capital of the Cape from Saturday, 9 to Saturday, 23 December 2017 for a Christmas market by the seaside. Curro Primary School will host 50 more vendors than they did last year making the 2017 edition their biggest ever. The market is focused on gifting, so head down there and pick up a gift or two for that one person that is impossible to shop for. The Hermanus community will also be showing off their best food vendors so you'll be able to munch on something delicious while you browse.
Date: Saturday, 9 to Saturday, 23 December 2017
Time: 10am to 6pm daily
Venue: Curro Primary School, Hermanus
Melkbosstrand Festive Market
On both Saturday, 9 and Sunday, 10 December 2017, the Melkbosstrand Country Club opens its doors for their festive fiesta. Visitors are invited to browse over 70 shops selling a selection of toys, accessories, clothes, food, edible gifts, decor and more.
Date: Saturday, 9 and Sunday, 10 December 2017
Time: 10am - 3pm
Venue: Melkbosstrand Country Club
Kirstenbosch Craft and Food Market
On the last Sunday of every month, the Botanical Society of Kirstenbosch hosts a craft and food fair on the green opposite Kirstenbosch Gardens. Their market is filled with crafts in every shape and size – think dolls, cards, clocks, clothes, decor, books, gifts and more. For their annual Christmas edition on both Sunday, 10 and Sunday, 17 December, their vendors will be pulling out all the stops to make sure you find the perfect gift.
Date: Sunday, 10 and Sunday, 17 December 2017
Time: 9am to 3pm
Venue: Botanical Society of Kirstenbosch Lawn, Newlands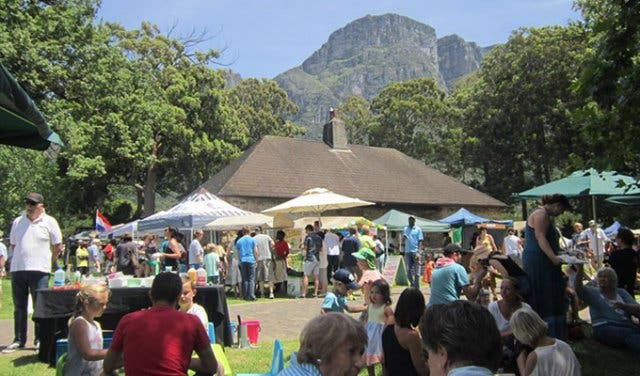 7th Annual Fab Ideas Christmas Gift Fair
For the 7th year running, the Fab Ideas Christmas Gift Fair is heading to Kommetjie for four days of shopping bliss. The event will be hosted at Kommetjie Primary School, the market will feature fresh produce, trinkets and plenty of kids stuff. Pick up a gift for your little one at this market on the Cape Peninsula
Date: Thursday, 14 - Sunday, 17 December 2017
Time: Thursday 9am-6pm, Friday 9am-7pm, Saturday 9am-9pm, Sunday 9am-5pm.
Venue: Kommetjie Primary School
Zevenwacht Christmas Market
The Zevenwacht Mall in Kuils River is transforming into a Christmas wonderland for the festive season. On Saturday, 17 December 2017, the entire mall will play host to a selection of craft stalls. Each shop will also have some extra special gifts for sale. This sounds like a "shop-till-you-drop" scenario about to go down.
Date: Saturday, 16 December 2017
Time: 9am - 5pm
Venue: Zevenwacht Mall, Kuils River
Groote Post Country Market (18 December)
Take a day trip out to the quaint village of Darling for the monthly country market at Groote Post Vineyards. Shop for artisanal produce such as breads, cheeses and organic sauces,or check out the gorgeous homeware, decor and art sold at the market. Once you've up an appetite from all the shopping, be sure to visit Hilda's Kitchen for a bite to eat – you won't be disappointed. Alternatively, pick up some treats at the market and have a picnic on the gardens of the estate. Groote Post has a playground, tractor rides, horse rides and more to keep the little ones entertained while parents sample the winery's top-notch vinos.
Date: Sunday, 17 December 2017
Time: 10am - 3pm
Venue: Groote Post, Darling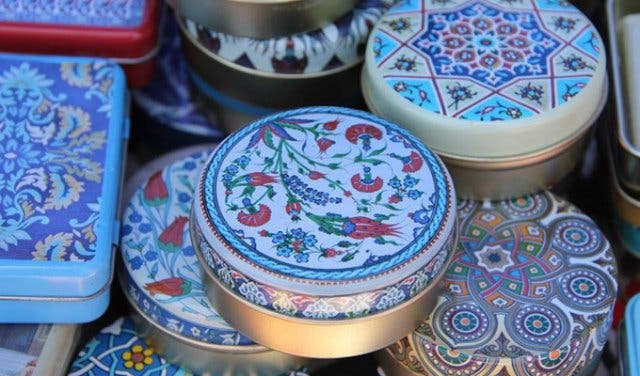 Newlands Spring Market
You must have heard the hype; the Newlands Spring Market (NSM) took over Newlands in October and now they're back for a festive edition. On Sunday, 17 December 2017, the NSM will return to The Oval with 50% more stalls than they had last time. There will be food, music, drinks, craft stalls and plenty of fun to be had for people of all ages. They have secured some big Cape Town culinary names bringing delicious delights to the December edition, including Tessa's Bakery, Scheckter's Raw, The Donut Workshop, JarBar and more.
Date: Sunday, 17 December 2017
Time: 9am - 3pm
Venue: The Oval, Newlands
Bay Harbour Christmas Markets
Everyone knows the Bay Harbour market as one of the best in Cape Town, and this year they're turning their attention to the holidays. On 20 - 21 December and 27 - 28 December 2017, from 5pm - 10pm, the Bay Harbour will transform into a nighttime playground for elves and reindeer (not really, but you get the picture). The night's will feature an exclusive line-up of live entertainment on the KWV Sound Stage (Nomadic Orchestra, Empire Alight respectively, Jimm Harrison Project and The Bootleggers Blues Band) and DJ Eben on decks in the Beach Yard playing groovy seaside house music. Their vendors will put their best santa boot forward and present their most beautiful products. Guests can also stand a chance to win a R5000 Bay Harbour voucher.
Date: Wednesday, 20 - Thursday, and Wednesday, 27 - Thursday, 27 December 2017
Time: 5pm - 10pm
Venue: Bay Harbour Market, Hout Bay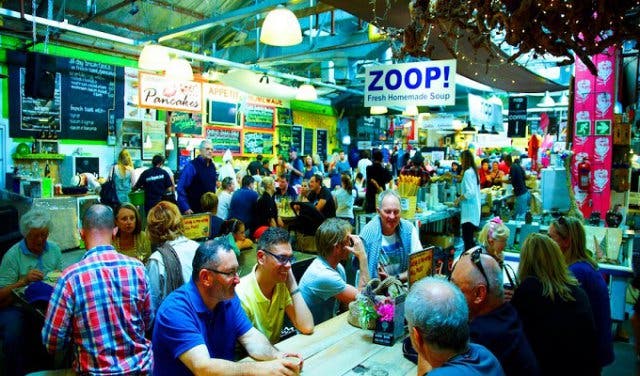 Christmas Night & Day Slow Market at Oude Libertas
This festive season the popular Slow Market brings you another exciting instalment of their annual Christmas night and day market – but this year you get something more in the form of music performed by various local artists! Christmas is all about celebrating with family, and treating them to awesome gifts. At the Slow Market you're guaranteed to find the most unique spoils for everyone, from American-style fudge for the sweet tooth, Cape Malay curry spices for the foodies, handcrafted clothing for the fashionista and plenty more. There will also be a festive show in the form of a talent search as part of an effort to offer a platform for locals to showcase their creativity. Why not tie your shopping in with a performance at their incredible amphitheatre?
Date: Friday, 15 and Saturday, 16 December 2017
Time: Friday, 5pm to 8pm and Saturday, 9am to 2pm
Venue: Oude Libertas Estate, Stellenbosch
Not that you'll be struggling for ideas after visiting these amazing markets, but we put together a Christmas gift guide anyway. There's something for everyone. Shop local and support the community this Christmas at the Pinelands Craft & Gift Fair market.
For other festive finds, check out our overview of other fun things to do in December. We've also got a guide to Christmas Eve and Christmas Day and New Year's Eve. Shop local and support a good cause at the TEARS Christmas Market.
11 Days of Christmas gifts at the Fab Ideas Christmas Gift Fair.
---
Use our events section for an up-to-date overview of what's happening in the city, suburbs and dorpies. Join our newsletter and add us to your mobile home screen for the ultimate guide to discoveries in Cape Town.
Follow and like us on Twitter ❤ Facebook ❤ LinkedIn ❤ Instagram ❤ Pinterest for updates.