Festivals, City Parties and More Events To Mark The Season
These include: learning to tango, exciting virtual worlds and celebrating the ultimate cartoon matriarch.
Last updated: 3 December 2019

There are some fantastic events to diarise this festive season: dance parties, tango festivals, mountain-bike challenges, LGBQTI celebrations and even some out-of-this-world creations to explore at a Cape Town's biggest gaming expo.

Kick it all off with the traditional introduction to the festive season – the Cape Town Festive Lights Switch On.

MAKE A SPLASH IN A SHOPPING MALL PARKING LOT
Friday, 6 December - Saturday 11 January
A mall parking lot is being turned into a water park, and everything is larger than life. From 22m water slide and a surf balance board to a 240 square metre sandpit, there'll be tons to keep the kids happy for hours. Things will also get turned up a notch on Saturdays with sand building lessons as well as frisbee and water balloon wars at the Capegate Summer Splash Program.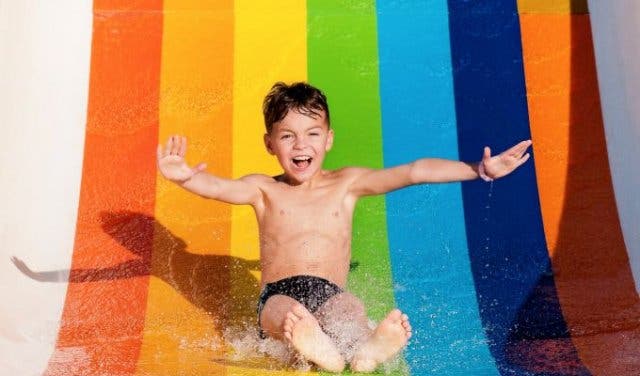 C/O Okavango & De Bron roads | Brackenfell | info@capegatecentre.co.za | +27 (0)21 981 2331
CAPE TOWN'S INNER CITY NEW YEAR'S EVE PARTY
31 December
Catch DJ Shimza, Dean Fuel and a host of other world-class DJs at this lavish New Year's Eve celebration. This fairy tale festival held at the foot of Table Mountain showcases 12-hours of music by the reigning kings and queens of electronic. We should also mention there will be Cirque-style performance art by Olympic gymnasts and fire dancers across three distinctly decked-out stages, with VIP options available at the magical Alcazar NYE.
Cost: R390–R690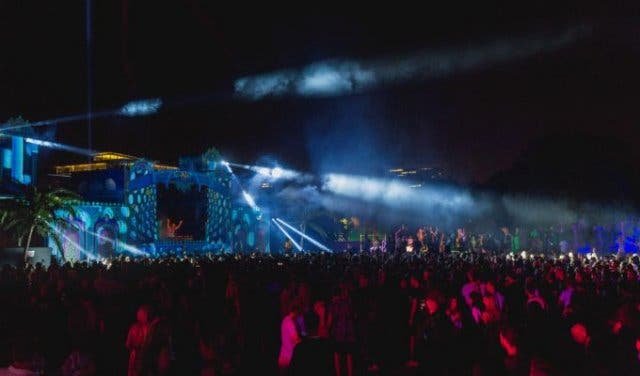 105 Hatfield Street | Gardens | hello@alcazarenye.co.za | +27 (0)11 880 2199

THE KIFNESS, MAJOZI, GLITS AND GLAM, AND PONIES
21 December
Calling all Fashion Clubbers: head to the Kenilworth Racecourse on 21 December for Cirque Royale, a birthday celebration that includes a day of horse racing and an evening of nonstop dancing, featuring top local DJs and live performers like Majozi, Kyle Cassim, Playground Twins, Jack Skandi and others. It's a celebration of glamour, so make sure you dress to the nines for this party with Fashion Clubbers.
Cost: R160–R290


Kenilworth Racecourse | Rosmead Avenue | +27 (0)84 368 9117
COME SHRED THESE DECEMBER HOLIDAYS
If you haven't been to The Shred yet, you must drop in to check out their new skate plaza.
It has features for all ages and skill levels and is built to a world-class spec. Marc Baker and Jamie O'Brien from The Shred have converted the section between their original street course and the Vans bowl into a brand new, next level skating experience. If you have the skills but your kids don't, bring them along to the outdoor section with smaller ramps so they can practice all holiday long until they're ready to shred the bigger obstacles with you. Plus, If you're not a skater yourself, grab a cuppa at the Deluxe coffee shop and a bite from the Eiland Eatery while you watch. There are some epic birthday packages too and soon they'll also have a giant airbag at The Shred Skate Park.
Price: Weekdays R50pp (R80 double session), Weekends/ Holidays R60pp (R100 double session).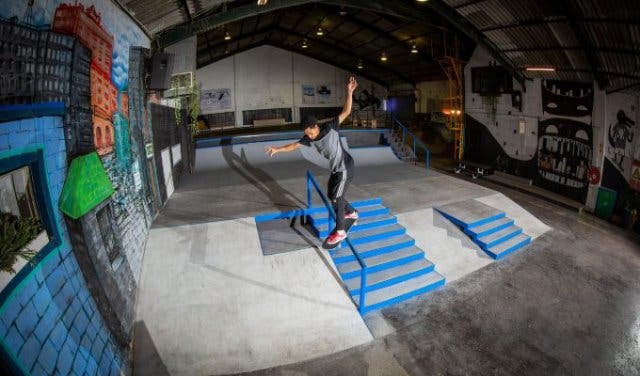 68 Auckland Street | Paarden Eiland | +27 (0)21 510 2918

CAN YOU HEAR THE ANGELS SING?
6, 13 & 20 December
Do your Christmas shopping to the sweet tones of angels' song with Cape Quarter and the Singing Angels. For three Fridays only, from 12:30pm to 1:30pm, the Singing Angels will be Christmas carolling through the corridors of the Cape Quarter Lifestyle Village in Green Point. This is to raise funds for The Burger Children's Charity Christmas Foundation, so if you pass an Angel, consider contributing to this worthy cause. Give back this Christmas with Cape Quarter.
Cost: Free


27 Somerset Road | Green Point | Cape Town | info@capequarter.co.za | +27 (0)21 421 1111
HOLIDAY ENTERTAINMENT AT GOUDINI SPA
6 December 2019 - 13 January 2020
If relaxing poolside for the summer wasn't enough of a reason, Goudini Spa also hosts an array of artists and celebrity appearances throughout the holiday period for guests to enjoy. You can look forward to live performances from Alistair Izobelll, The Rockets and Afrikaans Ruk while you lounge poolside. Other entertainment includes comedians, magic shows, LED light shows and a game of Laser Tag. On New Year's Eve, Jeodhouse will be rocking guests to the countdown, plus, there's a poolside party. There's also five mineral pools, mini-golf, a beauty spa, a restaurant and plenty of activities for kids. Book a spot at Goudini Spa.
Cost: From R865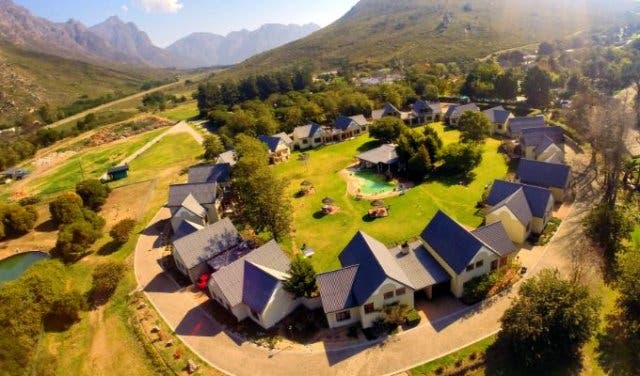 Wyzersdrif Road | Rawsonville | goudini@aktv.org.za | +27 (0)23 349 8100
IS IT A CHURCH? IS IT A CONGREGATION? NO, IT'S A HOUSE MUSIC FAMILY
14-16 December
Anyone who has been to a We House Sundays event will know, you don't leave there without a bunch of new friends. Now the organisers from this house music institute are presenting an all weekend outdoor house party at the Cloof Wine Estate in Darling. The DJ lineup is made up of 22 local and international acts and includes easy camping options where everything is set up, and you just plug and play. Prepare for a weekend of dancing, swimming, good food and quality music plus the chance to gain new friends/family at the We House Sunday Festival.
Cost: R450-R1345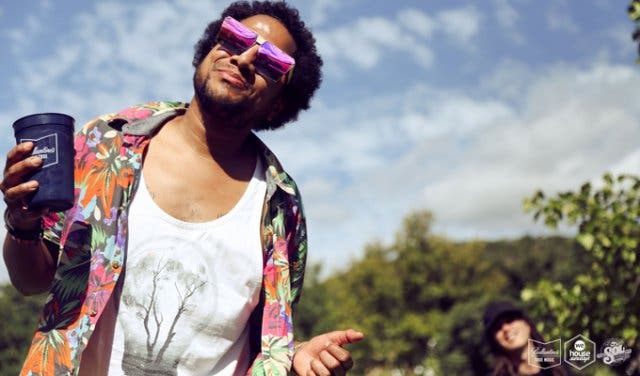 R315 Malmesbury | Darling Road | info@wehousesundays.co.za | +27 (0)74 142 6359

WINEMAKERS INVADING GRUB AND VINE
14 December
Grub and Vine restaurant is surrendering it's wine list to invaders from top Cape wine farms, for an evening of iconic vintages. Botrivier Wine Route stallwarts, Ludditte Wine Farm and Genevieve MCC, are kicking off this feast-ive season experience with winemakers from both distilleries, Melissa Nelsen (Genevieve winemaker) and Niels Verburg (Luddite winemaker), serving the wine. The latest offerings from these farms will be on the list: from Genevieve MCC – Genevieve 2015 and Genevieve Zero Dosage 2015, and from Luddite's - Saboteur White, Saboteur Red and their famous Shiraz. The restaurant meanwhile will be a good subject and pair these wines with a suitable set menu at the first edition of Grub and Vine's Vino Invasion.
Cost: R750 (includes five course meal and wine pairing)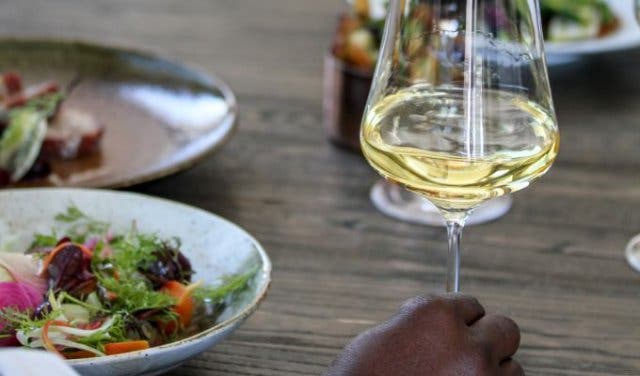 103 Bree street | info@mattmanningchef.com | +27 (0)87 898 2207

VOGUE, POSE AND CELEBRATE MARGE SIMPSON
Sunday, 1 December
House of Le Cap will showcase LGBTQI ball culture in Cape Town. Like on the hit TV show POSE, Cape Town's drag queens will do everything from runway to face posing, waacking and, of course, lip-sync battles. There's a runway walk contest that pays tribute to cartoon matriarch Marge Simpson. Plus, House Le Cap is looking for a commentator to work future balls, and you can earn that opportunity in the Commentator vs Commentator battle at The Arcade Ball Hosted By Mother Le Cap For World Aids Day.
Cost: R80 (pre-sold), R120 (at the door)


Artscape Theatre Centre | DF Malan Street | +27 (0)82 456 0557 | houseoflecap@gmail.com

RIDE SOUTH AFRICA'S FIRST-EVER MOUNTAIN-BIKE TRAILS
Saturday - Sunday, 30 November - 1 December
According to Bicycling Magazine, Stellenbosch is the birthplace of South African mountain biking; the place where the first purpose-built bike tracks were carved into the mountainside. Every year, Stillwater Sports organises a mountain bike race on these very trails. The event is a two-day stage race: a marathon (50-60km per day) and half marathon (28-30km per day). It's hosted at Blaauwklippen Wine Estate, so there's wine-tasting for non-cyclists and plenty of space for kids to play. There's also a fun ride (8-10km) on Saturday for newbies who want to try out these trails at Origin Of Trails MTB Experience.
Cost: R200 (fun ride), R1 400 (half-marathon), R1 600 (marathon)


Blaauwklippen Wine Estate | Stellenbosch | +27 (0)82 991 0045 | entries@stillwatersports.com

PARTY WITH GRAMMY-NOMINATED HOUSE MUSIC AT SHIMMY
Monday, 16 December
Fisher is the headline act for one night of pure dancing bliss At Shimmy Beach. The Australian Grammy-nominated tech and house music producer is famous for popular hits such as Losing It and follow-up number one You Little Beauty. Shimmy will be transformed from chic daytime beach venue into a glamorous all-night party. As Shimmy's website suggests, "Think daytime beach chic into sexy night-time naughtiness, and dress accordingly…" It promises to be a dancefloor of gorgeous people.
Cost: R200 (Early bird), R350 (general admission), R550 (VIP)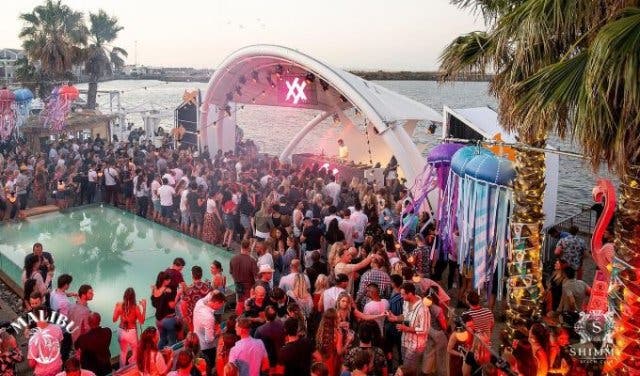 12 S Arm Road | V&A Waterfront | admin@shimmybeachclub.co.za

TAKE TANGO LESSONS FROM THE WORLD'S BEST
Wednesday - Monday, 4 - 9 December
It takes two to tango, but only one festival to teach you how to do it. For the third year running top international tango teachers will be in Cape Town to run workshops and give lessons. This year those teachers are American Sidney Grant, owner of Ballroom Basix, and Argentinian tango master Mario de Camillis, who will give a total of eight workshops. There'll also be seven milongas (Argentine tango "parties"), live music and 27-hours of dancing, so expect a super party atmosphere at the Cape Tango Festival.
Cost: R950 - R2 300


Young Blood Africa | 70-72 Bree Street | info@capetango.africa

EXPLORE ASTONISHING CREATIVE WORLDS AT PLAYTOPIA
Thursday - Saturday, 5 - 7 December
People who saw Cape Town-based creative studio Tulips and Chimneys' new virtual reality game The Lost Botanist at the recent Open Book Festival said it was moving and captivating – this is just one of the many virtual reality (VR) or artificial intelligence (AI) experiences you can have at Playtopia. Of course, the main attractions will always be the game arcade and the Super Friendship hardware game exhibit, which has consoles. Northern Irish label and music collective Culture Glitch will be doing a stage takeover at the Party Pond. There'll also be over 45 speakers from around the world at Playtopia Gaming Expo.
Cost: R120 - R820 at Quicket


Castle of Good Hope | Cape Town | info@playtopia.co.za

WATCH THE FESTIVE LIGHTS SWITCH ON AND THE SEASON BEGIN
Sunday, 1 December
Every year on the first Sunday in December, the executive mayor of Cape Town turns on the Adderley Street Christmas Light, a symbolic indication of the start of the Festive season in Cape Town. It's a big day: a music concert kicks off in the late afternoon and includes some of the country's biggest musical acts. The theme is yet to be confirmed but we'll update you once the info is out on the Cape Town Festive Lights Switch On.
Cost: Free


Grand Parade | Corner Darling Street and Corporation Road | Cape Town | +27 (0)86 010 3089 | contact.us@capetown.gov.za | www.capetown.gov.za

WATCH: HEARTWARMING VIDEO ABOUT THE HOLIDAY HEROES WHO GET US HOME SAFE

---
PLEASE NOTE: All dates are subject to change.
---

Five nights of awesome eclectic house music with GoldFish Submerged at Shimmy Beach Club.

Head to Shimmy Beach Club for Black Coffee live.
11 Days of Christmas gifts at the Fab Ideas Christmas Gift Fair.
Here's where to revel in the magic of Christmas.
Quirky, sexy, cool last-minute Christmas gifts.
Get your tickets to Cape Town's premium New Year's Eve party, Alcazar.
Taking your car for a service? Get a CapeTownMagazine.com courtesy car and try one of our Cape Town Inner City Experiences.

Discover the true splendour of Shimmy Beach Club.

Keep the kids occupied over the holidays with these awesome kids activities.
---
Use our events section for an up-to-date overview of what's happening in the city, 'burbs and dorpies. Join our newsletter and get quick access on the go by adding us to your mobile home screen for the ultimate guide to discoveries in Cape Town.
Follow and like us on Twitter ❤ Facebook ❤ LinkedIn ❤ Instagram ❤ Pinterest for updates.