Date Ideas – From First Date To 50th Anniversary
Something for everyone: Food, adventure, relaxed activities, and adrenaline-pumping experiences
Last update: 21 January 2020
Splendid natural beauty, a friendly atmosphere and glorious weather make Cape Town a prime place to fall in love. With trendy eateries, cosy bars and scenic wine estates on every corner and a plethora of fun activities at every turn, the city is chock-a-block with great options for a memorable romantic rendezvous, whether it's a first date or a 50th anniversary.
I PROM(ISE) YOU A GOOD TIME
Hold hands and breathe in the fresh sea air along the iconic Sea Point Promenade. The broad, paved promenade path that hugs the curves of the Atlantic Seaboard offers spectacular views of the ocean and sunsets. There are beaches and a lighthouse, along with plenty of art installations along the way that serve as great talking points. Test your skills, patience or sense of humour with a game of putt-putt at the seaside mini golf course and stroll to the Mojo Market off Regent Road for a bite to eat in a casual setting. Make a day of it: there is plenty to do in Sea Point.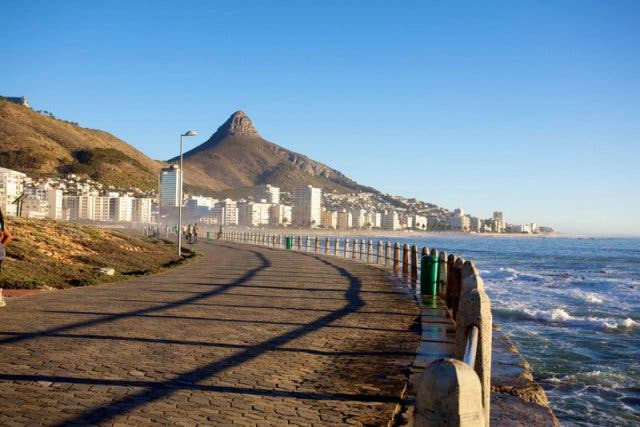 PENGUINS MATE FOR LIFE
Stoney Point in Betty's Bay and Boulders Beach in Simon's Town are two of the only large endangered African Penguin colonies you can visit on the coast. And a visit can make a pretty cool date. At Boulders, there's a boardwalk that winds its way through the nesting site and it has free entry. Alternately, you can pay a fee to visit the private beach for a picnic and a dip in the ocean, while these two-toned treasures waddle nearby. It costs R40 per adult or R20 per child for South Africans and R80-160 for foreign visitors.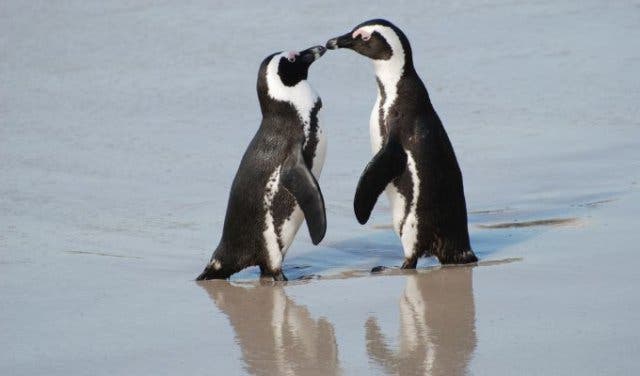 GET DOWN WITH THE BIRDS AND THE BEES
Picnics are a winner because you can control the budget, and the exquisite Harold Porter National Botanical Garden in Betty's Bay is the perfect spot for it. During spring, the garden erupts with blooms, while in summer the air is alive with birds and insects. There are hiking trails with gorges and forests, secluded shady spots to settle for a picnic, and waterfalls with deep amber pools. In Cape Town and its surrounds, you're spoilt for choice when it comes to picnic spots.


GET YOUR BLOOD PUMPING
Cape Town is nestled among some truly magnificent mountains, including the most famous landmark in the city: Table Mountain. Peace, quiet, fresh air, beautiful scenery, and hiking and walking trails are waiting to be discovered and to get your hearts pumping. Heading out on picturesque hikes is a sure-fire way to connect with your date, take lots of schmaltzy selfies, and get the endorphins rushing. From the Pipe Track to Tranquility Cracks, Cape Town has amazing hikes for all levels.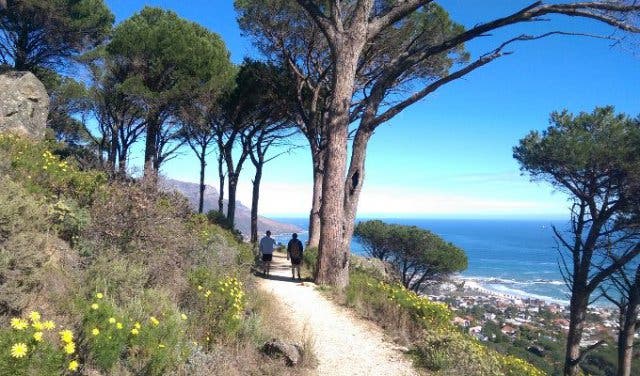 COCKTAILS AND SUNSETS
You can't go wrong with the tried-and-tested date formula that's as old as time itself: watching the sunset. Wash it all down with a cocktail at one of Cape Town's diverse range of bars and lounges. Trendy Cause & Effect at the V&A Waterfront is the place to go for cocktails that are sure to blow your date away. They serve all the classics, but the highlight here is the Experiential Seasonal menu: expect smoke, fire, and an unforgettable experience. Bascule Bar is another V&A Waterfront favourite. Head out to the colourful Caribbean-inspired Cape to Cuba restaurant and bar, which rests on the water's edge at Kalk Bay (their mojitos are some of the best in town). heck out the spectacular location of Tobagos or choose from our epic selection of cocktail spots.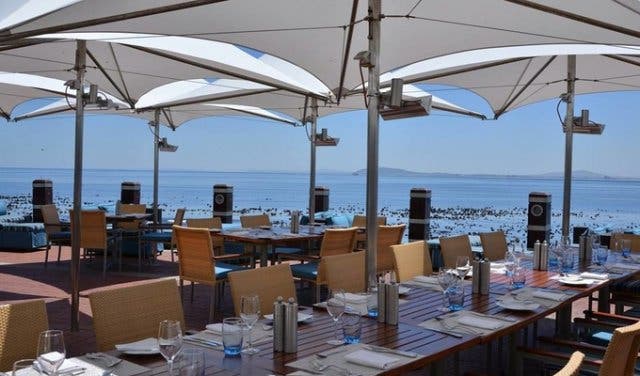 LIFE'S A BEACH
Salt, sand and sun is a good look in Cape Town. Feel the summer sun on your skin, splash in the waves, play bat 'n ball and do some people-watching with your date. A picnic at Llandudno is the perfect scenic setting: it's a little quieter than the other beaches in the area, so it's great for long chats. Don't forget your sunglasses and sunblock! If you want to go for an even quieter hidden gem, there are many unique and little-known beaches in Cape Town.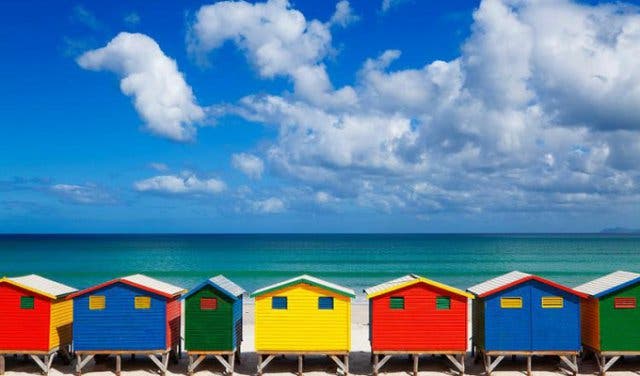 OUTDOOR FILMS AT THE GALILEO OPEN-AIR CINEMA
Watching a movie is a true classic date idea, but this is a little different. The screen is set up in various outdoor locations (depending on the day of the week). You can book comfy backrests and a blanket, and cuddle up beneath the stars to watch your favourite film. Arrive early to play games like giant Jenga or croquet, or do some hula-hooping before picking up some pizza or tacos from one of the food stalls. Pick your screening now on The Galileo Open Air Cinema schedule.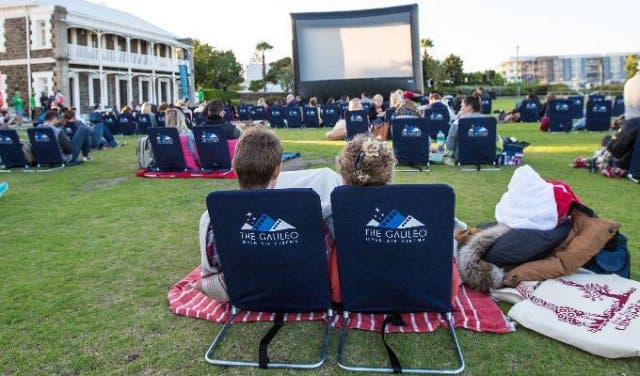 Various venues | +27 (0)71 471 8728, hello@thegalileo.co.za
SUNSET BOAT CRUISE FROM THE V&A WATERFRONT
It doesn't get more romantic than boarding a catamaran at the V&A Waterfront, sipping drinks while you head out the harbour to the open water. It's exciting to see Table Mountain, Lion's Head, and the City Bowl from a different perspective. Toast each other as the sun sets over the ocean, and enjoy a live DJ and dinner on a luxurious cruise that the two of you will never forget on this weekly sunset cruise.

Pier Head, T Jetty (next to clock tower), V&A Waterfront | +27 (0)21 418 0241
GET AWAY FROM IT ALL
While not exactly suitable for a first date, a weekend away together is the mother of all dates for couples who've been together a little longer. Leave your work and worries at home and enjoy the fresh scenery and exciting activities on offer. Nothing energises a relationship like taking a trip. From a Winelands stay in Franschhoek to a cave campsite where intrepid explorers stay in a natural cave, there's plenty to choose from our budget getaways and romantic weekends.

TAKE ME TO THE MARKET
Visiting one of Cape Town's markets is a super trendy date idea, and makes for a great first date. Wander around taking in all the sights and sounds, snack on delicious treats, settle in for a drink, or listen to some live music: there's plenty to keep the conversation flowing. Oranjezicht City Farm Market at the V&A Waterfront is a great option - and you could even get some fresh flowers for your date if all is going well. The Fort Food Truck Market at Fort Wynard is sure to pique your curiosity: it's set in a historic fort. There are so many interesting markets in Cape Town.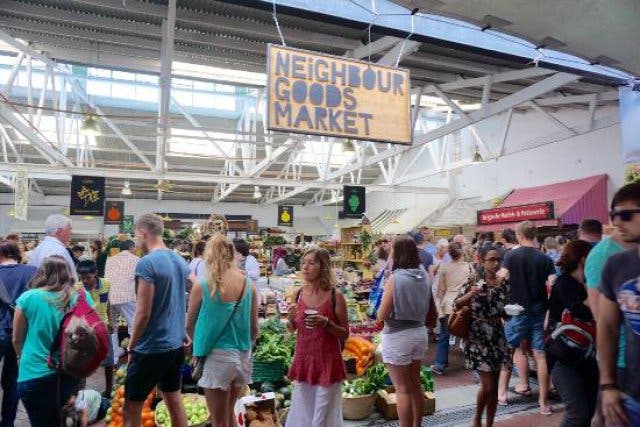 SPLASH OUT
Make the most of summer and head to the waters while temperatures are still soaring. Whether you visit a public pool like the Sea Point Pavillion or an open-to-the-public pool like the Cloud 9 rooftop bar and pool - or even a natural tidal pool - there are many places to get wet. So show some skin at one of Cape Town's selection of public pools, pools that are open to the public, and tidal pools.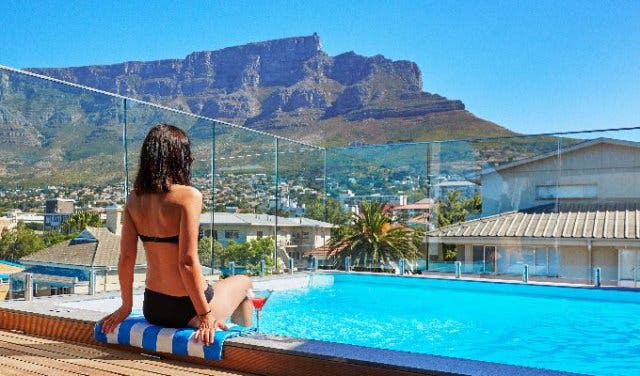 SECRET ROMANTIC SPOTS
Show off your prowess by hunting down a secret spot that will blow your date's mind. It could be what the locals call Sunset Rocks, located right at the end of Ocean View Drive. This is a natural collection of flat granite boulders that overlook Clifton and Camps Bay. Here, you can relax and watch the sunset from a phenomenal outdoor vantage point. It's one way to start ticking off our bucket list of Cape Town activities.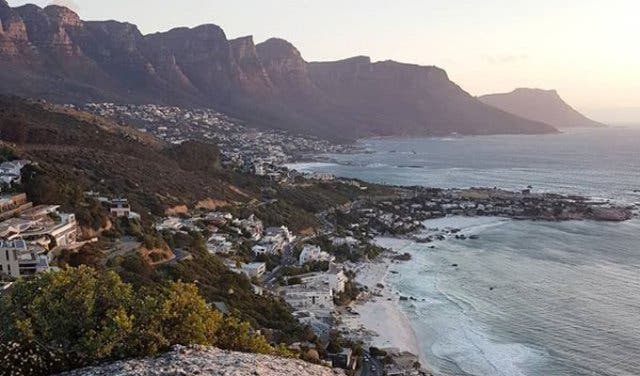 SOPHISTICATED, ROMANTIC AND VIBEY
Situated in the heart of the Mother City, on iconic Heritage Square just off bustling Bree Street, Headquarters (HQ) is renowned for its no-fuss, full-flavoured food offering. It's sleek, soulful and well-established with a reputation built over the past decade on the Cape Town restaurant scene. Regulars return week after week for a date night of cocktails, mouthwatering steaks, and the great specials at Headquarters Restaurant.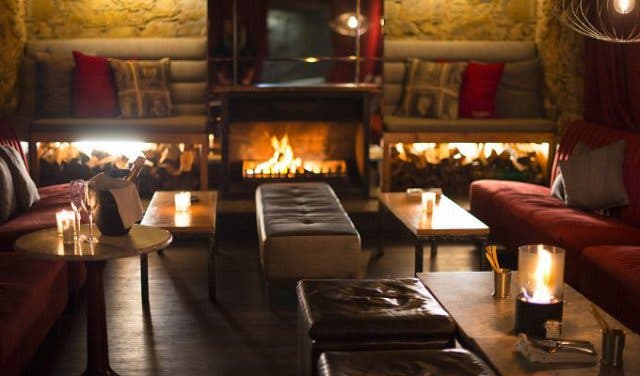 Heritage Square, 100 Shortmarket Street | +27 (0)21 424 6373, info@hqrestaurant.co.za
MAKE THEM LAUGH
There are few better ways to set first date nerves at ease than with some giggles and guffaws brought on by top-notch stand-up comedy. Bond and laugh together, and indulge in some drinks from the bar. If you're hungry, try the Jou Ma Se Gatsby, their very own version of the Cape Town gatsby: a half-sized baguette filled with lamb, fries, lettuce, tomato, and homemade mint sauce. Impress your date with giggles and gatsbys at Cape Town Comedy Club.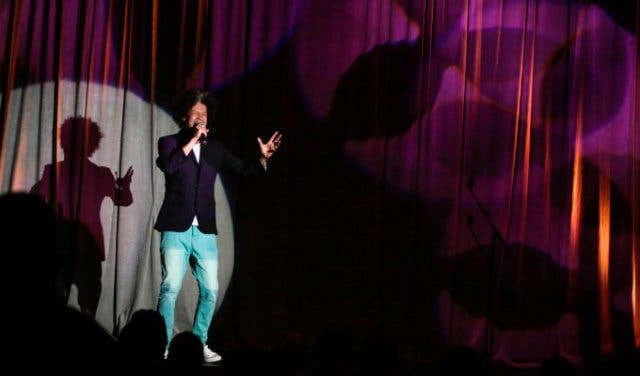 COSY UP BY THE FIREPLACE
Just because it's cold out doesn't mean you need to hibernate. Leave your hot-water bottle at home and visit a restaurant with a fireplace where you can cosy up with your date. Head to Piano Bar or Kloof Street House for a warm atmosphere. There are plenty of bars and restaurants with fireplaces.

DATE IDEAS FOR TEENS
Teens are spolit for choice in this city: there are films, games, arcades, activities, the outdoors, and the list goes on with few limitations for teens. Battery Park at the V&A Waterfront offers a free skate park and basketball court. There are also beaches, gardens, cafes, pools, putt-putt and many other fun activities for teens.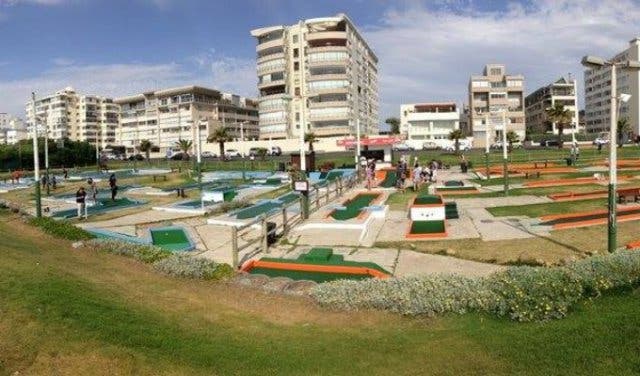 KISS ME ON A KAYAK
You, me, the open water and a kayak. Get the adrenaline pumping with an exciting excursion on the ocean. View the city from a different perspective, and keep your eye out for penguins, dolphins, seals, and whales when kayaking in Cape Town.

RUN FOR AN ENDORPHIN RUSH
Put on your cutest running shorts and hit the park, the road or the trails for an endorphin rush that will leave you both with a glow. Head to Silvermine for beautiful trails and fresh air and a spot of exploring in our beautiful great outdoors. Forge your relationships over fitness of any of Cape Town's magnificent running routes.

TRY SOMETHING NEW
Trying a new activity has the potential to bring you closer together. Learning to kitesurf is exhilarating, and it's a great way to get the blood pumping. Grab your date and head for the deep blue sea for kitesurfing lessons.

---

For your next date, check out these romantic restaurants.

Style and sophistication meet the best steaks in town at HQ.
Check out our events for (music, beer and sport) lovers in our February events.
Romantics, here are all the coupley things you can celebrate with on Valentine's Day and other ideas for V-day.
Awkward first dates be gone! Choose from our selection of first date ideas.

Night owls, there's plenty to keep you occupied in our list of things to do at night.
For the risque, check out some interesting Cape Town places to get it on.
Health nuts, you'll love our collection of vegetarian restaurants and healthy eateries.
---
Use our events section for an up-to-date overview of what's happening in the city, 'burbs and dorpies. Join our newsletter and get quick access on the go by adding us to your mobile home screen for the ultimate guide to discoveries in Cape Town.

Follow and like us on Twitter ❤ Facebook ❤ LinkedIn ❤ Instagram ❤ Pinterest for updates.