Free and Budget-friendly Activities for Kids
Plan something fun for the family every day without breaking your budget
Update: 15 January 2020
Free visits to the space agency, free birthday experiences, free skate parks, picking roses, and other budget-friendly experiences for the whole family to enjoy.
For more kids activities by age group, from cooking classes to a foam-dart battle, have at things to do with kids.
A KIDS CORNER DESIGNED BY A 4-YEAR-OLD
The Ladder is a light and bright art gallery and studio to relax and learn art skills in the city during workshops. The kids' corner was specially designed by the owner's 4-year-old. It offers drawing easels and an array of toys for all tastes. There's a parents bench right next door for moms and dads to watch while their little ones play. Grab a coffee and a baguette (R42–R58) and soak up the calm at The Ladder on 136.


136 Bree Street, CapeTown CBD, theladderon136@gmail.com, +27(0)82 451 1572, theladderon136.com
ENTER THE SPACE AGE(NCY)
At the South African National Space Agency (SANSA) centre in Observatory, the awareness programme for school groups invites you to learn about the SANSA facilities and research. There are interactive exhibits, such as one where kids can match insulators and conductors to switch on a light. If you'd like to bring a single child, you can make an appointment with the receptionist to arrive before 11am on a Wednesday to join a school group. Also check out the website to find out about its holiday programme.
Price: Free. Best for kids age 10 and up
Hours: Wednesdays 11am–12 noon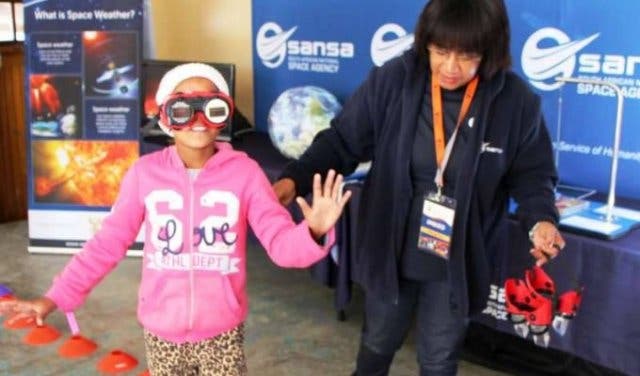 Hospital Street, Hermanus, events@sansa.org.za, +27(0)28 312 1196, website
LEARN ABOUT BIRDS, FLY ON A SWING
The Plattekloof Duck Pond park is an open park and pond with plenty of birds: Guinea fowl, Starlings, Reed Cormorants, Weavers, Moorhen, Egyptian Geese, Red-knobbed Coot, Cape Spurfowl, Blacksmith Lapwing, Lavaillant's Cisticola, Southern Red Bishop, Common Fiscal, and Blacksmith Plovers. See how many you can spot. There's also a slide, jungle gym and swings, picnic tables, grassy lawns and trees. It's a great place to bring dogs on leashes. Note: there are no restrooms at this park.
Price: Free entry
Hours: All hours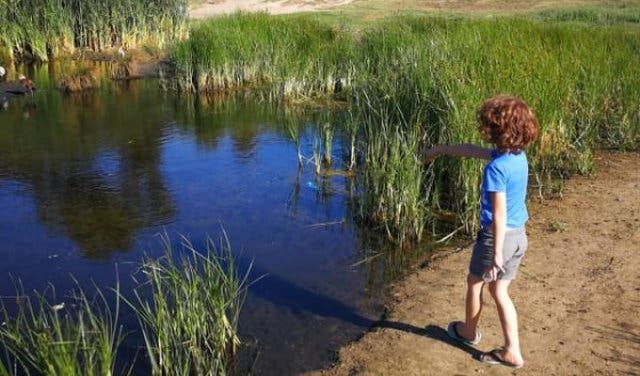 Olifanthout Avenue, Plattekloof, contact.us@capetown.gov.za, +27(0)860 103 089, website
EVERYTHING FROM HOT POOLS TO SNAKES
This Rawsonville holiday resort, just an hour's drive from Cape Town, is famous for its five hot pools (one has a water slide). Plus there's putt-putt, trampolines, tennis and volleyball courts as well as a games room. During school breaks and over long weekends, Goudini Spa runs an extensive holiday programme with different games for toddlers, teens and adults, put together by its in-house entertainment team, and it includes a variety of acts brought in from all over the country, including yoga instructors, snake handlers, puppet and magic shows at Goudini Spa.
Hours: 8am–5pm
Price: Day visitors: children under 12: R60 (adults R90)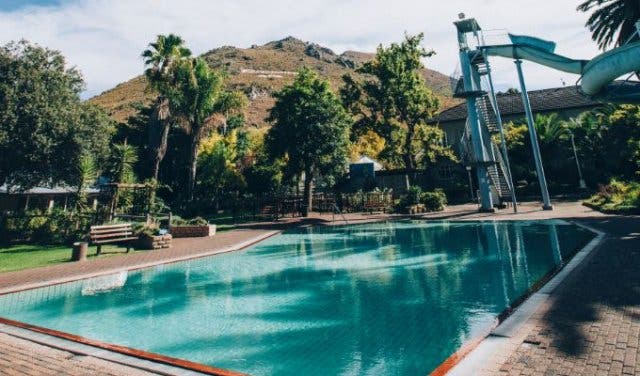 Wyzersdrift Road, Rawsonville, goudini@atkv.org.za, +27 (0)23 349 8100, website
HAVE YOU EVER TRIED TOBOGGANING?
Cool Runnings is a 1.2km tobogganing track where you hurtle down a halfpipe in a bobsled. It's thrilling and it's safe as you race through 17 twists and curves admiring the spectacular view of Cape Town. Suitable for ages from eight years.
Price: From R55
Hours: Weekends, public- and school holidays: 9am–6pm; Monday–Friday: 11am–6pm, Only open when it's not raining


Off Carl Cronje Road, opposite Bellville Velodrome, behind Engen, Tygervalley, ops@coolrunnings.capetown, +27(0)21 949 4439, website
PET FARM ANIMALS IN STELLENBOSCH
Situated on the well-known Vredenheim Wine Farm in Stellenbosch, it offers a range of activities for the whole family. There are a variety of tame and friendly farm animals such as lambs and dwarf goats, and the kids may feed them, too. The kids can play in the park while mom and dad sit back and enjoy a glass of wine at the food court at Vredenheim Animal Farm.
Price: 0–12 months: free; children R45, adults R25 (tractor rides cost an additional R25)
Hours: Sat–Sun: 10am–4pm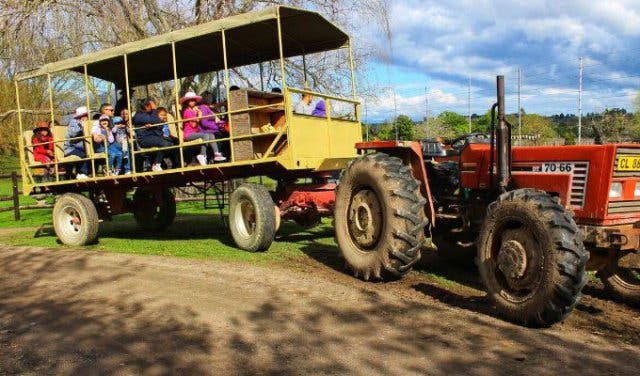 Vredenheim Farm, Baden Powell Drive, +27(0)60 387 5593, website
SAY HELLO TO THE TALLEST ANIMAL IN THE WORLD
Education is the primary focus at Giraffe House, where the animals form part of the wildlife education programme. Giraffe House is not only home to the tallest animal in the world, but also to antelope, monkeys, meerkats, zebra, warthog, serval, caracal, bat-eared fox, Cape fox, black-backed jackal, birds and reptiles.
Price: From R35
Hours: Monday–Sunday: 9am–5pm every day except on 25 December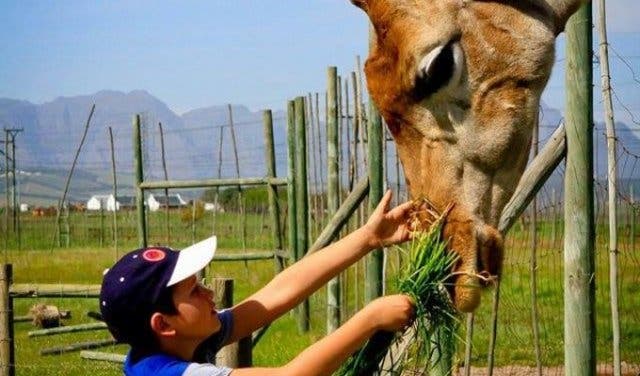 Corner R304 and R101, giraffehouse@gmail.com, +27 (0)21 884 4506, website
THERE'S NOTHING LIKE LISTENING TO A STORY
Since its opening, every Saturday at 11am (except for two weeks over Christmas and New Year) the Book Lounge has been hosting storytime for kids. Reading is suited to children from three to eight years old, and groups range in size from 10 to 50. Guardians can sit with their kids at storytime, but are also free to browse. The staff move things around in the downstairs area to create a cosy space for storytime, and staff members take turns to choose books to read based on a theme – for example, feelings, strange animals, friendships, space, kindness, family tree, adventurers. Storytime is always followed by an activity, such as colouring in, related to the theme. All the supplies are provided at story time at The Book Lounge.
Price: Free
Session time: Every Saturday at 11am (times may vary over the Festive Season)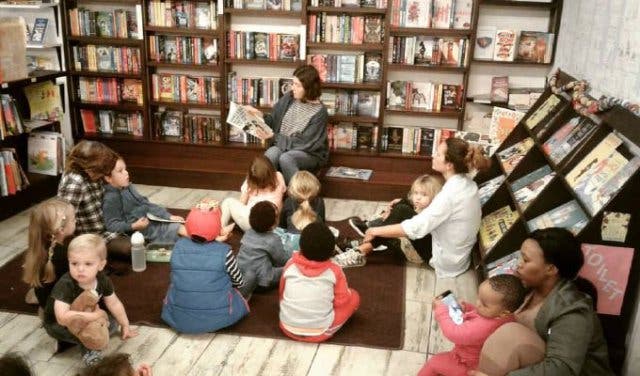 71 Roeland Street, East City, Cape Town, +27 (0)21 462 2425, website
EVER SEEN AN ALPACA BABY?
They are called crias, and you can feed and play with one at the Alpaca Loom in Paarl. The Alpaca Loom offers barn tours and walks where you can meet these fluffy animals and learn more about this animal and its luxurious fleece.
Price: Tour from R50, Feed R20
Hours: Monday–Sunday: 10am–6pm except on 25 December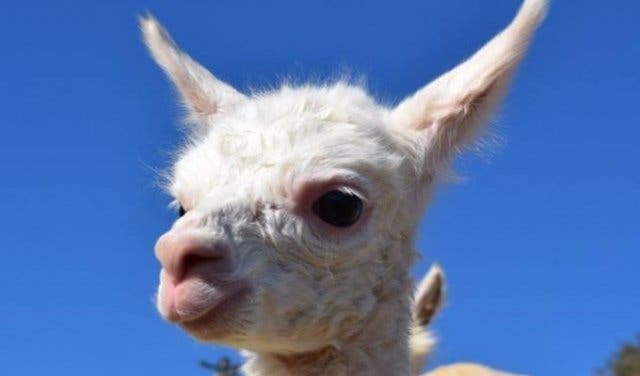 The Alpaca Loom Coffee Shop and Weaving Studio, Suid Agter Paarl Road, Paarl, info@alpacas.co.za, +27(0)84 793 3666, website
FREE AQUARIUM ENTRY FOR BIRTHDAYS
The aquarium celebrated its 23rd birthday in 2018 by giving you free access on yours. What that means is South Africans now get free entry into the Two Oceans Aquarium at the V&A Waterfront on their birthday (or the six days after). Get all the info on the Two Oceans Aquarium free birthday experience. Plus: Discover 15 exciting reasons to visit the Two Oceans Aquarium in Cape Town.
Price: Free during your birthday week; children under 4: free; children 4–13: R90; teens 14–17: R140 (adults: R185)
Hours: 9:30am – 6pm | 365 days a year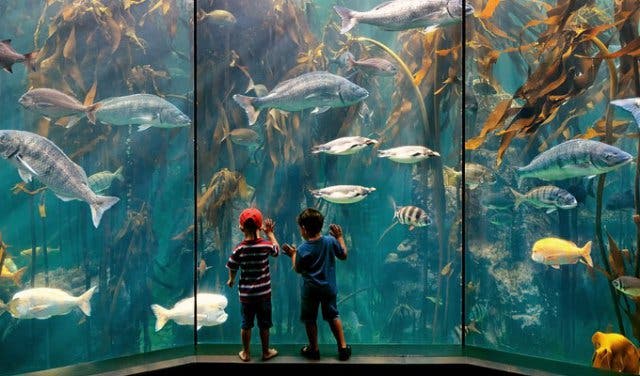 Dock Road, V&A Waterfront, +27 (0)21 418 3823, functions@aquarium.co.za, website
A GARDEN CENTRE THAT OFFER MUCH MORE THAN PLANTS
The Joostenbergvlakte branch of Cape Garden Centre offers a large grassed area for picnicking, jungle gym, horse and cart which goes around the dam. There's a restaurant, brewery, and shop (with the Joostenberg Deli on hand).
Price: Free entry
Hours: Monday–Sunday 8am–5pm


56 Tarentaal Road, Joostenberg Vlakte, Cape Town, info@capegardencentre.co.za, +27(0)21 988 4137 website
THE FREE SKATE PARK IS A GREAT DAY OUT
At the V&A Waterfront's Battery Park there's a public skate park that's free to use. Right next to it, the basketball court doubles up as a soccer field and is also free access. Wearing a helmet is mandatory when using the skate / scooter / BMX facility and only tennis shoes or soft-soled shoes are allowed on the basketball / soccer court. It's pretty there, with Table Mountain as a backdrop to Battery Park.
Price: Free entry
Hours: Sunrise – sunset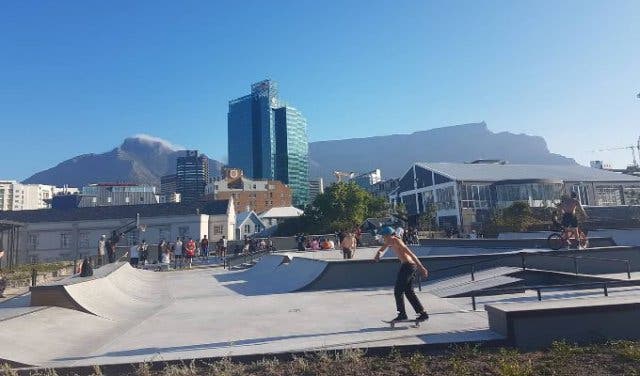 19 Dock Road, V&A Waterfront, Cape Town, info@waterfront.co.za, +27(0)21 408 7600, website
BE A PIRATE OR SPOT SEALS DURING A BOAT RIDE
Take a fun guided tour of Cape Town's working harbour in Tommy the Tugboat, which will include sightings of seals. Alternatively, opt for a ride in the Jolly Roger pirate boat for a cruise around the Atlantic Seaboard.
Price: From R50 and from R100
Hours: Monday–Sunday; 9am–7pm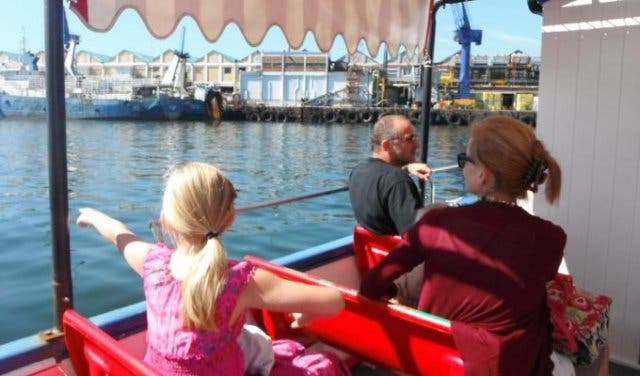 Shop 7, Quay 5, V&A Waterfront, Cape Town, Western Cape, info@tigresse.co.za, +27 21 421 0909, website
A FARMYARD EXPERIENCE
At The Farmyard, there's a kids area with jungle gym, swings, and jumping castle, chicken and ducks you can feed. All-day breakfast and a children's menu.
Price: Free entry
Hours: Monday–Sunday 8:30am–5:30pm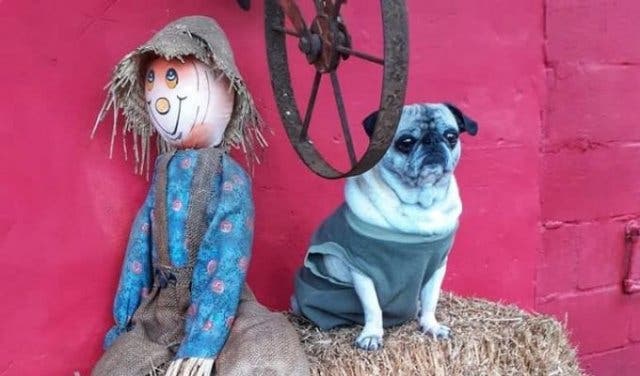 Klein Soutriver Melkbosstrand, thefarmyardfarmstall@gmail.com, +27(0)21 553 2563, website
AN ARRAY OF RECREATIONAL ACTIVITIES
The Oude Molen Eco Village is a community of small enterprises that are focused on both recreation and development with an array of activities for kids. The Playshed has indoor and outdoor play facilities for children under the age of 10, with a separate section for children under the age of three. There's a craft area​​​​​​​​​​ designated for drawing, colouring-in and craft projects. Oom Daan Se Plaas has a swimming pool and picnic and braai area. Oude Molen Stables offers outrides, pony rides, lessons, party and wagon rides and more. The Oude Molen Food Garden Village is a community garden project with a free kids garden day every Thursday afternoon from 3pm–5pm where kids learn to grow food from seed to harvesting.
Price: Free entry to Oude Molen Eco Village
Hours: Monday–Sunday 8:30am–6pm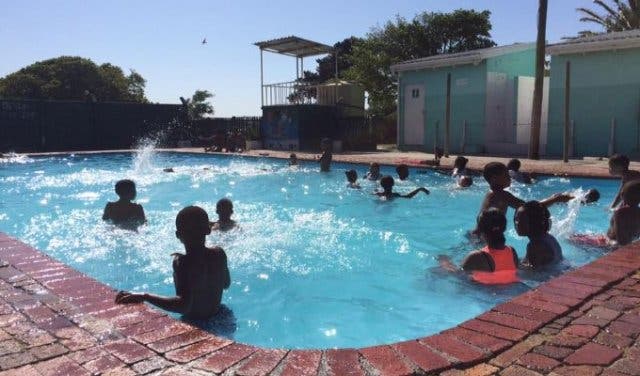 Oude Molen Eco Village, Alexandra Road, Pinelands, prodevservices@oudemolenecovillage.co.za, +27(0)21 448 0526, website
DISCOVER ISLAND WETLANDS
The canals at Intaka Island, a series of natural wetlands and man made islands at Canal Walk, offer self-guided trail, boat trips, guided trail, educational lapa, bird hides and bird mountain, and an indigenous garden.
Price: From R13
Hours: October–April: 7:30am–7pm; May–September: 7:30am–5:30pm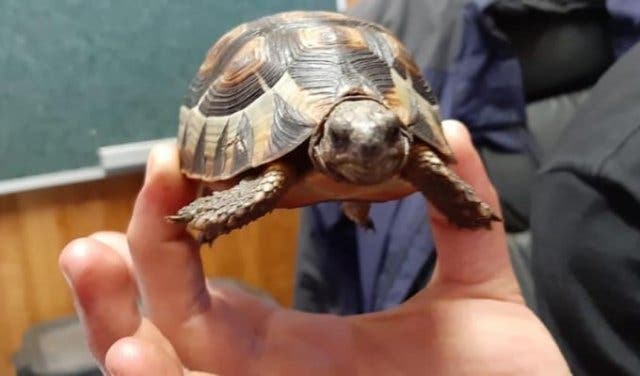 2 Park Lane, Grand Central District, Century City, info@centurycity.co.za, +27(0)21 552 6889, website
A HUGE COLLECTION OF TINY THINGS
There's enough to enchant inquisitive kids for a solid hour or two at the Stellenbosch Miniatures Museum in the winelands. The museum is home to an assortment of vintage playthings and a wonderland of tiny replicas.
Price: From R5 (R15 for adults)
Hours: Monday–Friday: 9am–-4:30pm; Saturday: 9am–2pm, closed on Sundays and public holidays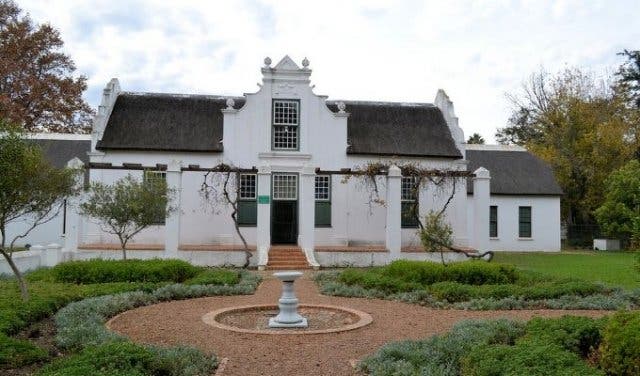 Market Street (behind the Information Bureau), Stellenbosch, manager@stelmus.co.za, +27(0)21 887 2937, website
WATCH A PUPPET SHOW
The team of puppeteers at The Rainbow Puppet Theatre use the figures to tell fairy tales and stories such as The Frog Prince or The Little Donkey.
Price: R25
Hours: Saturdays at 10 am and 11:15am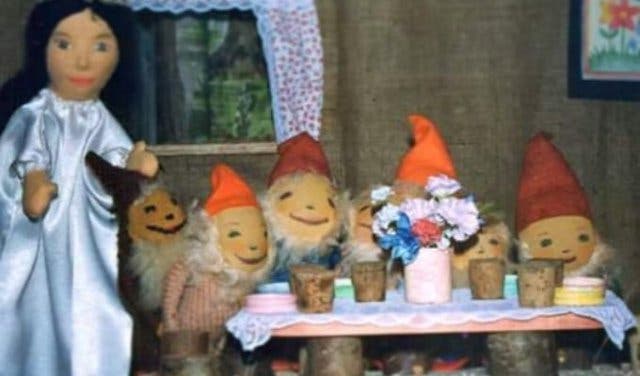 Kindergarten Building, Constantia Waldorf School, Spaanschemat River Road, Constantia, Cape Town, therainbow.puppettheatre@gmail.com, +27(0)21 783 2063, website
ASTRONOMY, ANATOMY, MARINE LIFE AND MORE
The Iziko Planetarium is a world-class digital exhibition combines art and science to give kids an entertaining learning experience. This facility showcases productions and exhibitions focusing on astronomy, anatomy, marine life and more. The shows run at specified times and the cost to watch is included in the entry fee. On Wednesdays, there are shows that run until 8pm and the schedule can be viewed online.
Price: From R30 (R60 adults)
Hours: Daily 9am–5pm except 25 December and 1 May and various research periods


25 Queen Victoria Street, Cape Town City Centre, info@iziko.org.za, +27 (0)21 481 3800, website
| | | | | |
| --- | --- | --- | --- | --- |
| NAME | WHAT IS IT? | PRICE | CONTACT | HOURS |
| Spice Route | A customised outdoor children's play area and a mini bike track. | Free entry | Paarl, info@spiceroute.co.za, +27(0)21 863 5200, website | Monday – Sunday 9am–5pm |
| Mondeor Restaurant | Children's play area, jungle gym, slippery slide, splash pool. | Free entry for paying customers | Somerset West, info@mondeorrestaurant.co.za, +27(021) 858 1608, website | Sun–Thur: 9am–5pm; Fri–Sat: 9am–6pm |
| Imhoff Farm | There's so much, including a farmyard with animals to pet. | Free entry and various prices from R20 | Kommetjie, Info@imhofffarm.co.za, +27(0)21 783 4545, website | Sunday–Tuesday: 9am – 5pm; Wednesday–Saturday: 9am–10pm |
| Company's Gardens | Take along some nuts to feed the squirrels. | Free | 15 Queen Victoria Street, Cape Town | Main section: All hours |
| Blue Train Park | Big and small play gyms, picnic area, bike track, soccer pitch, and a train. | R28 | Mouille Point, info@thebluetrainpark.com, +27(0)84 314 9200, website | Seasonal hours |
| The Playstation | A 7m climbing wall, 12m-long slides, 3D maze, and a high-line rope course. | Free and from R60 | Tokai, events@theplaystation.co.za, +27(0)87 470 0497, website | Tuesday–Sunday 9am–5pm |
| City Sightseeing bus | Hop-on-hop-off bus tours | Free on your birthday age 5– 15 or from R130 | +27(0)21 511 6000, website | Daily: 8am–7:30pm |
| Ride the Cape Wheel | Panoramic views of the city from above | Free on your birthday, or from R75 | V&A Waterfront, info@capewheel.co.za, +27(0)21 418 2502, website | Monday–Thursday: 10am–10pm; Friday: 10am–11pm; Saturday–Sunday: 10am–10:30pm |
| Table Mountain Cable Way | To see the iconic mountain and its beautiful flora and fauna. | Free on your birthday and various specials throughout the year, or from R100 | info@tablemountain.net, +27 (0)21 424 0015, website | 8am–8:30pm depending on the weather and the season |
| Mineral World, Scratch Patch | Treasure hunt for the shiniest crystals and prettiest gems. | From R25 | V&A Waterfront and Simon's Town, tumbled@topstones.co.za, +27(0)21 786 2020, website | Monday–Friday: 9am–5pm; Saturday, Sunday and public holidays: 9am–5:30 pm |
| Putt Putt | Miniature golf course with 18 holes. | R32 | Mouille Point: puttputtsa@gmail.com, +27(0)21 434 6805, Muizenberg:+27(0)21 788 8800, website | Monday–Sunday 9am–9pm |
| Chart Farm rose picking | October/November and May/June, the gardens are in full bloom. | R6.50 per rose | Wynberg, admin@chartfarm.co.za, +27 (0)21 761 0434 website | Monday–Sunday 9am–4pm |
| Race World | Electric mini race track. Best for ages four and up. | From R35/ pp for first 15 minutes | Table View, info@raceworld.co.za, +27(0)82 6344 150, website | Monday 4pm–10pm; Wednesday 10am–10pm; Thursday 10am–6pm; Friday 10am–4pm; Saturday 10am–4pm; Sunday 10am–2pm |
| Clay Cafe | Kids can make a range of ceramics and then take them home. | R40 plus the value of the chosen item/s (ranging from R20–R300) | Hout Bay, info@claycafe.co.za, +27(0)76 810 5120, website | 9am–5pm |
| World of Birds | Home to 400 species of birds in 100 walk-through aviaries. | From R50 | Hout Bay, info@worldofbirds.org.za, +27(0)21 790 2730, website | 9am–5pm, 365 days a year |
| The Animal Sanctuary on Route 44 (previously Butterfly World) | Exotic animals; from small mammals and birds to reptiles and insects. | From R49 | R44, Klapmuts, education@butterflyworld.co.za, +27 (0)21 875 5628, website | Monday– Sunday: 9am–5pm; 24 December: 9am–4pm; (closed on 25 December |
| Drakenstein Lion Park and Chimp Haven | Home to 28 lions. Also chimpanzees, capuchin monkeys, marmosets. Lion feeding times: Monday, Wednesday and Friday at 4pm. | From R40 | Paarl, info@lionrescue.org.za, +27 (0)21 863 3290, website | Lion Park: 09:30am–5pm; Chimp Haven: 9:30–4:30 (closed 25 December) |
MARKET DAY IS FUN DAY
Cape Town and the Western Cape villages offer regular markets that have something special for everyone: kids, family, even dogs. Many have entertainment for children, from puppet shows to magicians, as well as playground and then there's the many food options. Choose a market from our list, which include activities such as grooving on a dance floor, rolling around in Zorb balls, and riding on the ATV train while parents and guardians relax at these Cape Town Markets and village markets.
Price: Free entry
Hours: Various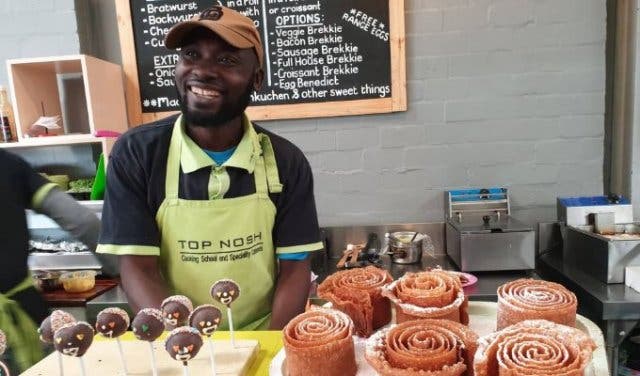 THE SEA IS A FREE-FOR-ALL
The Western Cape has kilometres of coastline, which means you can discover a different part of the Cape with every beach you visit. For a special treat, visit the Boulders penguin colony at Boulders Beach in Simons Town, part of the Table Mountain National Park. The African Penguin is an endangered species, but here you can get up close to a colony of penguins who waddle around and swim at the beach. But there are loads of other options, so play bat and ball, build a sandcastle, and soak up the sun in national parks and all along the coast on the most beautiful Cape beaches.
Price: Boulders: with a South African ID: R20 per child (R40 per adult); with SADC passport: R40 per child R80 per adult; general conservation fee: R80 per child, R160 per adult.
Hours: Boulders: April–September, 8am–5pm; December–January, 7am–7:30pm; February–March, 8am–6:30pm; October–November, 8am–6:30pm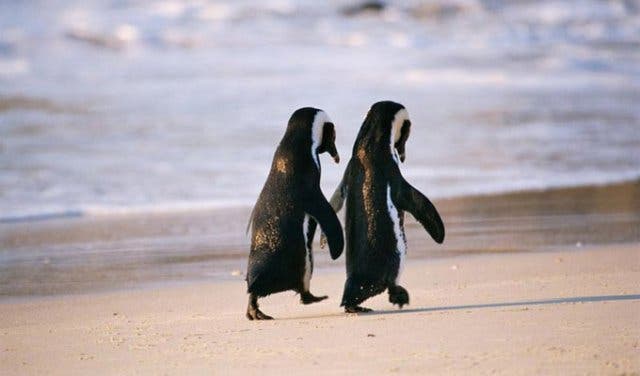 Seaforth Road, Simons Town, Cape Town, +27(0)21 786 2329
SPLASH IN THE POOL
Most of Cape Town's public pools come with splash pools and, in some cases, playgrounds too. Because of water-saving, not all public pools are open for the season, but there's still no shortage of pools with world-class facilities at public pools in Cape Town. When a public pool just isn't enough, there's often more on offer at private water parks and pools open to the public in Cape Town.
Price: From R2 for children and R6 for adults
Hours: Various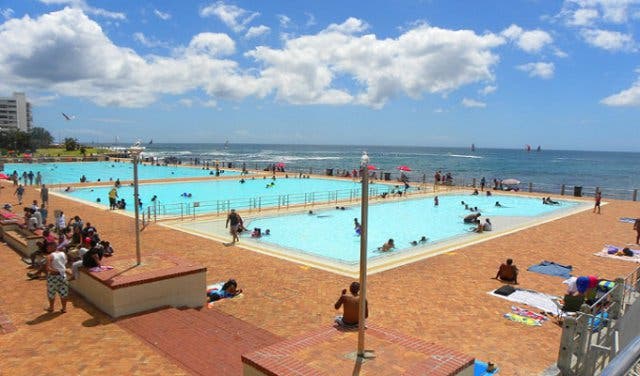 TRY OUT NATURE'S POOLS: THEY'RE PUBLIC, TOO
Tidal pools are a bonus for any coastal city because they're free to use and it's safer than swimming in the ocean. Plus, each location's natural fauna, flora and scenery makes the visit even more worthwhile at these tidal pools in Cape Town. If you're looking for a hidden gem far away or a popular swimming spot in the mountains, there are a number of natural pools that you might not know about. Plus, you can discover the fauna and flora of each area at these natural pools in the Cape.
Price: Free and from R7 for children (from R14 for adults)
Hours: Various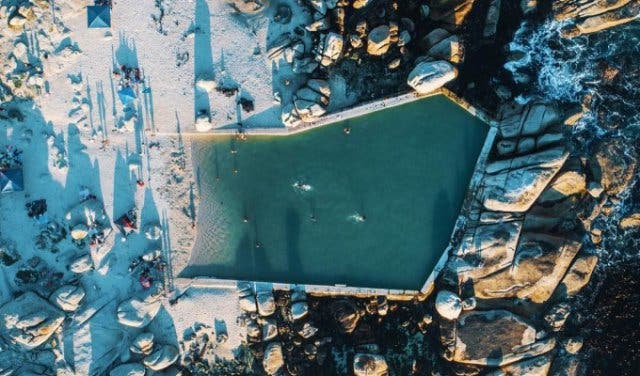 Photo: dandedekind
---
Sweet spots for an epic Easter egg hunt.
Enjoy a sun-filled Saturday at the Hucksters Food Market.
Host your kid's birthday party at Spur.
Road trip to Darling to experience a country market with a down-to-earth and relaxed vibe at the Groote Post Country Market.
Bag a bargain and get rid of old sh*t… for a good cause at the Goodwood Thrift Market.
Get your local school to help keep cape town's beaches clean at the Big Beach Cleanup.
See what else you can do for free on your birthday and things that you can do for free in Cape Town.
For their birthday, organise your kids a nerf battle in Cape Town and a children's activity that they will be talking about for days with a Nerf party in Cape Town.
Picnic on the lawns to the sounds of jazz at the Kirstenbosch Craft & Food market.
No rain or wind can keep you away from The Shred Skate Park in Cape Town. Check out their Monday half-price skate sessions.
Make lifelong memories and see incredible marine life while kayaking in Cape Town.
A new home-style authentic Italian restaurant in Woodstock where you can indulge with your family on the finest seasonal Italian food at Scarpetta.
Looking for something specific to do for your little one's birthday bash? We've got a great overview of kids' party venues in Cape Town. Take a walk on the wild side with this overview of animal encounters and petting zoos around Cape Town and surrounds.
Time for adulting and maybe ticking something truly Capetonian off your bucket list? You've gotta try free diving with our friends at Ocean Experiences.
---
Use our events section for an up-to-date overview of what's happening in the city, suburbs and dorpies. Join our newsletter and add us to your mobile home screen for the ultimate guide to discoveries in Cape Town.
Follow and like us on Twitter ❤ Facebook ❤ LinkedIn ❤ Instagram ❤ Pinterest for updates.