Cape Town: Four Seasons in One Day
When is the best time of the year to visit Cape Town?
Last Update: 6 December 2018
Power off again? Also keep up to date with the latest in loadshedding in Cape Town.

Cape Town is famous for its unpredictable weather. And seasonal ailments are quite common, from hay fever to runny tummy and the need for basics like sun protection. So, before we talk about what to expect from the seasons and weather in Cape Town, we'd like to tell you about a friendly and professional pharmacy we know in the city CBD.
FOR TRAVEL MEDS AND SEASONAL AILMENTS
Barr's Pharmacy on Long Street offers excellent advice and personal service in Cape Town. You can contact them and speak to the pharmacist directly about seasonal ailments and medicine. You can even have your pharmacy medicine delivered for free in the CBD. And Barr's Pharmacy are also specialists in travel medication in Cape Town.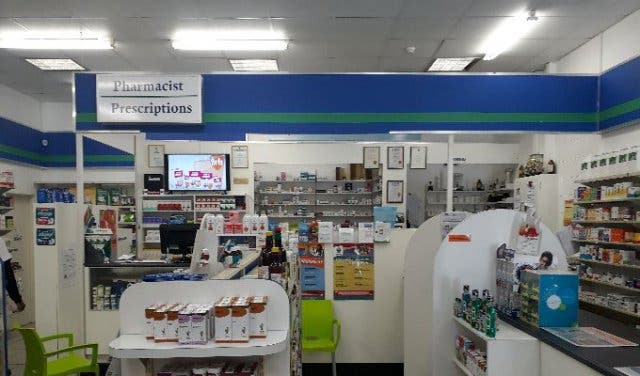 14 Long Street, Cape Town | +27 (0)21 421 6756 | epharm.barrs@telkomsa.net
Now, back to insights into Cape Town's seasons, their temperatures and unique qualities.

The Mother City is notorious for its unpredictable weather, and at times it really can seem to have four seasons in one day. Like Murphy's Law; you'll leave your house with your warmest coat on, on a cold day, and a few hours later you'll be ripping it off and wishing you'd worn shorts - it's even worse if you're dressed for summer and suddenly winter decides to arrive. But, what characterizes the different seasons? What is the best time of the year to come to Cape Town? It's the question we're often asked and it has a loooong answer. In the end, it's up to your personal preferences. Here is a little insight into the seasons, their temperatures and unique qualities.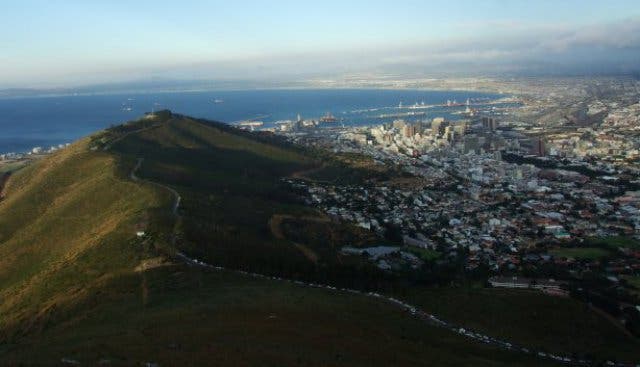 Summer
Summers in Cape Town attract lots of tourists. It's no wonder; the clear blue skies, hot sunshine and long days make it perfect for going to the beach or up to Signal Hill to enjoy the sunset. It is a balmy season and the temperatures can range from warm to sweltering in the daytime. Summer here begins in November and lasts until the end of February.
What do the climate charts say about the temperatures in Cape Town during summer? The average temperature during summer is 23 degrees. The warmest months are January and February with a maximum temperature of roughly 25 degree. It won't get any colder than 14 degrees at night, so don't bother to bring your fur coat or an umbrella, for that matter; rainfall occurs infrequently and levels usually reach 24mm (November) and 14mm (January).
Do bring some suntan lotion, aftersun and a hat. The sun shines approximately 10.5 hours a day during the summer months in November, December, January and February. This is also the season with the lowest humidity.
Good to know: on Thursday, 7 January 2016, Cape Town experienced its hottest day in over 40 years. The mother City's temperature climbed to a sweltering 45 degrees, beating the 41 degree summers day endured on 19 January 1973.

What are the best things to do in the Mother City during summer? Definitely pack some flip-flops and swimming gear, and head to Cape Town's most beautiful beaches for a refreshing dip in the ocean. If you want to do something a bit more challenging, you could opt for a dive with the Great Whites near Hermanus, or, if that's a little too daring, go to Noordhoek for a horseback ride, enjoy some kite flying or a surfing lesson.
Plus: Discover (and swim for free at) these special and hidden tidal pools in Cape Town.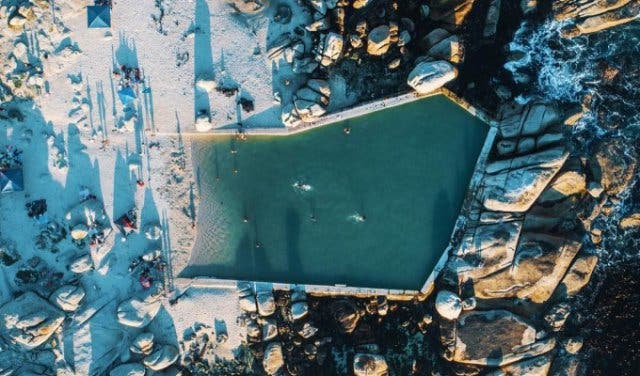 Autumn
Autumn in Cape Town, which occurs between March and May, is one of its most beautiful seasonal periods. Tree leaves and shrubs turn a bright red, earthy brown, vibrant orange and yellow, while temperatures stay pleasant. The slopes on the countryside transform into fields of gold and scarlet. Some would say autumn is the best time to visit Cape Town.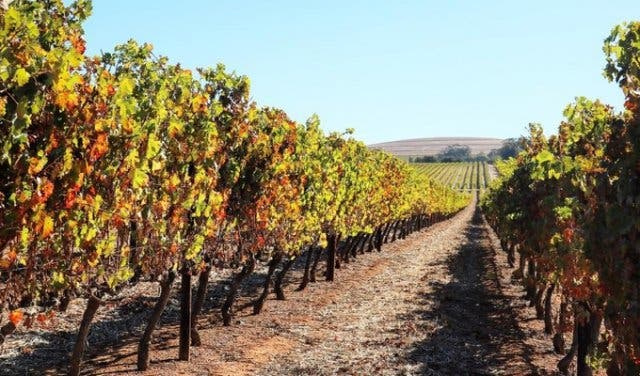 The temperature during autumn in Cape Town is pleasant and mellow. During a typical Cape Town autumn you will see an average temperature of 20 degrees in March and 18 degrees in April.
What to do in Cape Town during autumn? It's the ultimate season for a trip to the Cape Winelands. Many tourists choose this 'off-season' season to travel to the beautiful Constantia Valley and Stellenbosch area. Take a day trip or indulge in the luxury of the Stellenbosch and Constantia wine farms for a whole weekend. You can also go for a stroll down the Company's Garden in town; it has a central path lined with colourful autumnal oaks and a variety of gardens as well as a number of beautiful water displays.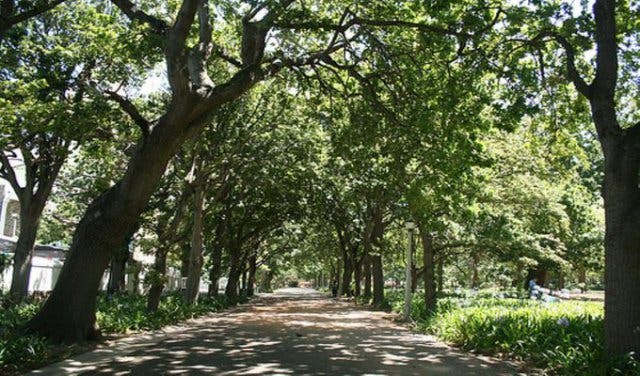 Winter
Winter - if you can really call it winter - begins in Cape Town as soon as the first cold front from the Atlantic ocean rolls in. Also known as the green season when it is rainier (although in recent years the rainfall has been disappointingly rare), is a nice distraction from the long season of beach weather. Capetonians, not ones for the cold, tend to disappear and cocoon for a while, usually only re-emerging when it is 22 degrees again.
The wind starts turning from the legendary South Easter (or Cape Doctor) to the infamous North West winds.The winter season runs from the end of May through to August. Wind and rain do sweep the streets of Cape Town on occasion, but on other days the temperature can rise up to 25 degrees and have you wondering if summer ever left.
So if you're visiting Cape Town during this season and are wondering what on earth to pack, the best idea is to take something for every season. Winter in Cape Town is all about layering your clothing - both thin and thick layers that you can peel off or put on. Sunshine, rain, overcast, wind: you'll experience it all during a typical Capetonian winter.
This is what the facts say: The average high temperature during winter is 17 degrees with a minimum temperature of 8 degrees in June, July and August. Rainfall in Cape Town (when it decides to grace the region with its presence) is between 82mm in August and 105 mm in June.
However, and this is what Capetonians know: facts don't really say anything. You'll wake up every morning, take a peek outside, and never really know exactly what to wear or what not to wear. Capetonians have named winter the 'secret season' because of the unexpected delights you can experience during this time of year.
For those of you looking forward to wearing that pretty skirt outside during this time, be sure to hold on to it - the winter weather in Cape Town can consist of strong gusts of wind that might expose more than you wish.
Winter is actually a wonderful time to visit Cape Town if you love the great outdoors and don't need 30 degree weather to go exploring. The weather is perfect for hiking (it being a little cooler) and you often won't see the Cape Peninsula any greener. Climb Table Mountain and witness the small waterfalls splashing from the mountainside.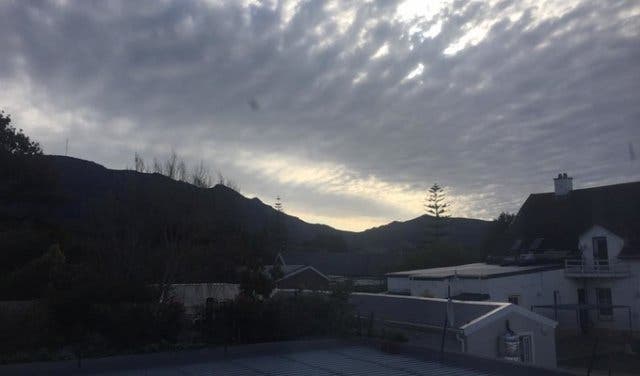 What else is there to do in Cape Town during the winter? Cape Town has a broad selection of restaurants and cafes where you can warm up with a glass of wine and some comfort food. Should a cold front or a storm hit like the monster #capestorm on 7 June, 2017, you definitely want to stay safe and sheltered. Huddling inside one of Cape Town's finest restaurants with fireplaces sounds good to us!
Spring
This is the time when temperatures in Cape Town starts rising again: spring is in the air. Cape Town bursts into bloom. The west coast is world famous for its flower season, when the fields become carpeted with the radiant colours of wild flowers blossoming. The colourful display is a major spring attraction which you must not miss.
For the ultimate Cape wild flower experience: glamp on a private game reserve at this luxury Wild Flower Camp.
All in all, this is a perfect time to visit the Cape. The spring weather is soft and mild, and spring showers often come for short times at sporadic intervals, enough that they keep the region lush. Average temperatures range between 15 degrees in September and 17 degrees in October with plenty of days in the mid twenties. Days start getting longer and you can enjoy the soft crispiness of the Cape Town sun.


Stuck on what to do in Cape Town during spring? The options are endless. Spring is the best time for whale watching, so head out to Hermanus – the whale capital of the world - or Plettenberg Bay. If you stay in the city, drive around to False Bay or Hout Bay and get a good view of the ocean - sperm whales frequently show up and it is something special to see them breaching.
For the sporty types spring is also a lovely season for hiking. The sun is mild, the surroundings are gorgeous with all the blooming flowers and the wind takes it easy during spring. So put on your hiking boots and take one of the routes that lead up Table Mountain or climb Lion's Head for the full moon.
By Elske van der Velden
---
Vinyl, clothing, books and more: get antiques and hidden gems at this vintage market.
See techno heavyweight Julian Wassermann and house legend Bruno Morphet open festival season at With You: Love In The City.
Good vibes for the whole family on winter nights at Good Night Fridays at the Waterfront.
Bass house, weird performers and the ultimate season opener – it's Toybox.
More than 40 beers, ciders and gin at this beer festival just shy of the tip of Africa, the On Tap At The Tip Beer Festival.
Homemade soup and wine pairings in the Breedekloof Wine Valley at Soetes and Soup.
Whether a first date or a 50th anniversary, we have plenty of fun date ideas.
Is Chapmans Peak Drive closed again? Here are alternative routes you can take.

For more information, be sure to read Weather in Cape Town, Climate in Cape Town, the Cape Doctor, Top Ten Reasons to Love the Weather and our Weather Forecast.