Psst. Our Alternative Bucket List of Hidden Gems
It's the smallest most unique hidden places that make a city. That make your day. Our team is sharing theirs.
Last update: 19 December 2019
From an unknown museum in Khayelitsha to a forgotten town in South Africa and a spectacular unknown tidal pool, this is our first, small selection of hidden gems that we'd share with our best friends.
OYSTERS, WINE AND A WINE BOTTLE WALL OF FAME
Try out your wine-identifying chops with a blind tasting at The Wine Glass, a wine bar and restaurant in Hermanus wholly dedicated to showcasing the Walker Bay region's wines. Not only does it have 96 wines to taste, you can do that in its smart and trendy yet down-to-earth restaurant, under the guidance of its knowledgeable and excellent staff. Pair the wine with firecracker duck or antelope spring rolls, or how does oysters and bubbly on the sunny deck sound? There are 40 wine farms, whose wines you can sample by glass, or in a tasting flight of six; you can even take a bottle or two home. While you're there, have your photograph taken at the legendary wine wall of fame at The Wine Glass.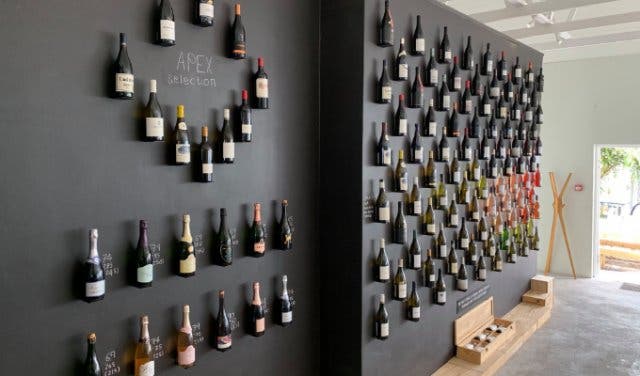 2 Harbour Rd, Hermanus | +27 (0)82 082 0007 | info@thewineglass.guru
CRUISE THE CAPE IN A CLASSIC MUSTANG OR BENTLEY
Enjoy a sunset ride to Chapman's Peak, explore the Cape Peninsula or cruise around the Winelands in a 1959 Jaguar Mk.9 or 1967 Mustang Fastback. Or turn some heads by pulling up to your wedding, matric ball or birthday celebration in a 1964 Jaguar or '47 Bentley. Classic Rides is a chauffeur-driven car hire service that utilises a network of privately owned classic and sports cars to provide the ultimate transport experience for your special day. Get driven around in your dream car with Classic Rides.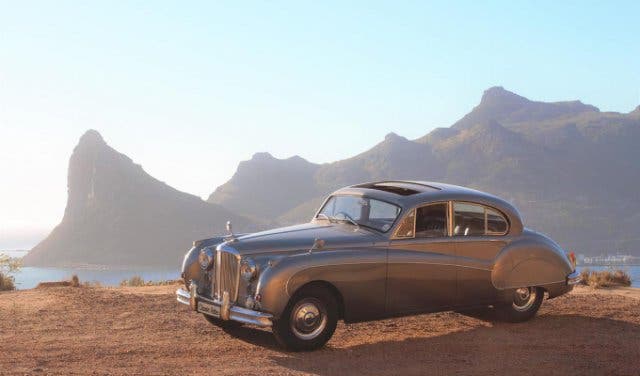 Gardens | Cape Town | +27 (0)63 208 4247 | info@classic-rides.co.za | website
SWIM WITH SEALS, SEE WHALES AND PENGUINS
If you like your ocean adventures to be all-inclusive and yet feel totally exclusive, then Ocean Adventures is your kind of crew. They offer a variety of open water adventures, from seal snorkelling to scuba and freediving, in small groups and to unique locations. There are lots of bucket list items you can tick off with Ocean Experiences.
Shop 8 | Quay 5 | V&A Waterfront | +27 (0)21 418 2870 | info@oceanexperiences.co.za
EXTRAORDINARY DINING EXPERIENCES
Whether you're planning to party the night away at the wacky Bombay Bicycle Club or have a leisurely lunch at the charming Sidewalk Cafe, you're guaranteed to get a different type of dining experience at each of the Madame Zingara Group's restaurants.
Plus: Madame Zingara have happy hours every day of the week with these drink specials around Cape Town.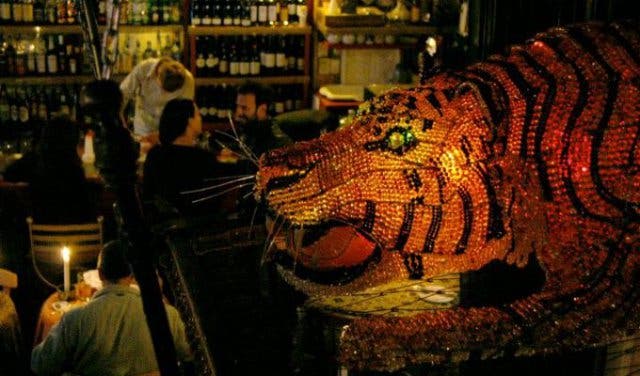 SWIM WITH THE CROCS
Looking for an alternative to shark cage diving? Get up, close and personal with one of Africa's most powerful predators – from the safety of a secure cage at Le Bonheur in Paarl.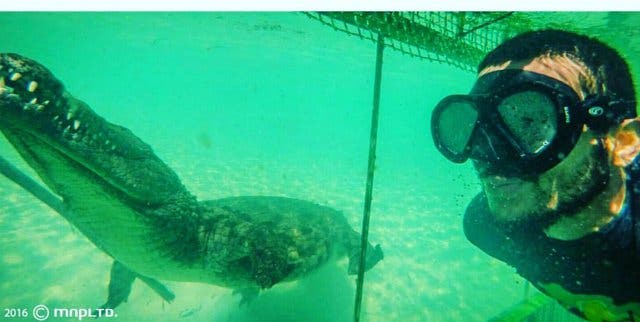 LEARN ABOUT GANG CULTURE AT THE 18 GANGSTER MUSEUM
The 18 Gangster Museum in Khayelitsha is the first of its kind in Cape Town. Here you'll learn about gang culture in Cape communities through an educational and interactive tour.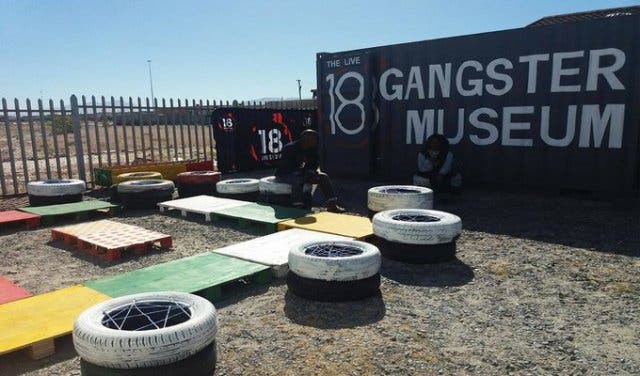 DOWNWARD DOG ON TABLE MOUNTAIN AND BEYOND
The Om Revolution offers regular outdoor yoga classes every summer but for those who want something unusual, you can choose any location (Table Mountain, Chapman's Peak, Kirstenbosch Botanical Gardens or Llandudno) and pay R1100 for groups of up to 10 and R1600 for up to 20. Learn more and find out about the weekly schedule of The Om Revolution.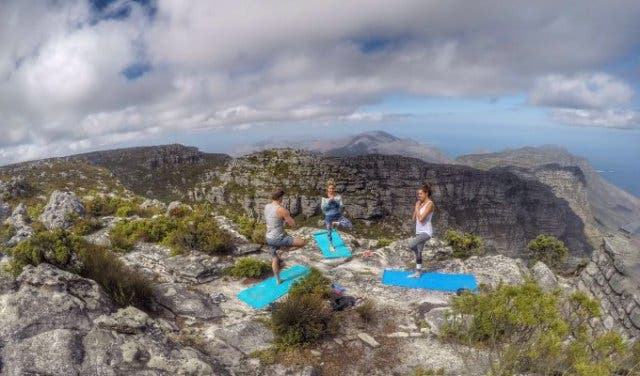 Various locations in Cape Town, +27 (81) 077 3183, namaste@theomrevolution.co.za
TAKE UP A COOKING CLASS IN PRINCE ALBERT
Take up a cooking class with African Relish in the most interesting Karoo town. Prince Albert also invites guests to visit its rumoured-to-be-haunted hotel, restaurants and art galleries
A PRISTINE, LESSER-KNOWN BEACH NEAR SIMONS TOWN
Windmill Beach, just past Boulders Beach near Simons Town, is a sheltered nook where fantastic views of the False Bay coastline come standard. The beach's large, natural pool area is ideal for swimming and snorkelling.
ECO-FRIENDLY SIGHTSEEING WITH SCOOTOURS
See the city from a different perspective with an off-road tour by Scootours on an eco-friendly, non-motorised scooter. What's more is kids ride free every Sunday – family weekend plans sorted.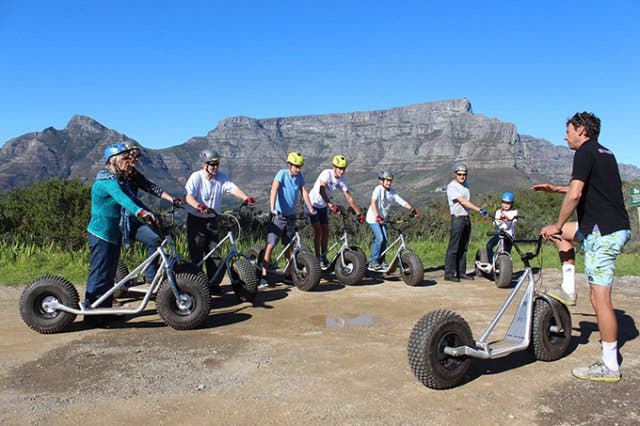 REDISCOVER MATJIESFONTEIN
The forgotten route of Matjiesfontein is the smallest town in South Africa, comprising a grand total of one hotel, a bar, a post office and a restaurant. This two-day railway adventure stops off in one of the Western Cape's most historic towns, with more than a few food and wine tastings along the way.
AN ALTERNATIVE TO FIRST THURSDAYS – OBZ ART THURSDAYS
Experience Observatory's rich creative culture as the hip suburb celebrates its art scene every second Thursday of the month. Start off at Ahem! Art Gallery where you'll grab a map of all participating spots.
MILES OF DESOLATE BEACHSIDE BEAUTY
Take a stroll on South Africa's longest stretch of beach in Yzerfontein, 16 Mile Beach. You may even spot a flamingo or two.
TRY A WATERBLOMMETJIE BREDIE
The waterblommetjie is endemic to the Western Cape, where it grows in ponds, dams and lakes. Waterblommetjie bredie (stew) is a traditional Cape dish and can be enjoyed during the late winter/early spring months at the restaurants at Leopard's Leap and Babylonstoren.
THE CITY'S HIDDEN WATERFALL
Not too many people know about Silvermine Waterfall, and fortunately a brief 30-minute walk through the south-eastern part of the reserve will take you to this hidden gem.
A CULTURAL HUB UP THE WEST COAST – !KHWA TTU
Discover the culture and heritage of the San, the first people to live in the Cape, with !Khwa Ttu guided tours. Here you can learn about San culture, their food and medicinal plants.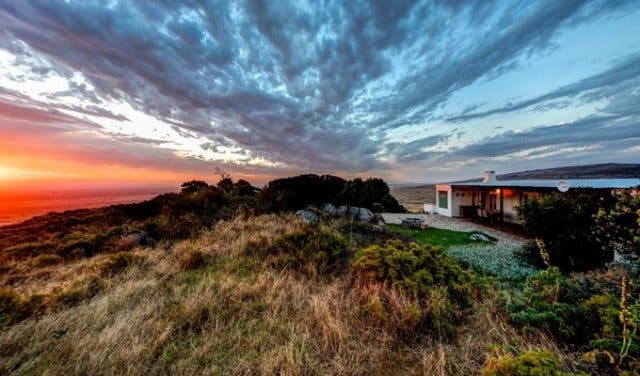 VISIT THE BOTANICAL GARDEN OF THE CAPE SOUTH COAST
Discover waterfalls, colourful fynbos and a lush indigenous forest at the Harold Porter Botanical Gardens, a protected reserve near Betty's Bay. During the summer months, be sure to look out for the elusive red disa flower, the Western Cape's provincial flower symbol.
TAKE ON A TUNNEL TOUR
This is a completely new way to see Cape Town - from underneath it. Embark on a tunnel tour and learn about Cape Town's early history and its close connection with water.
EMBARK ON A WALKING GHOST TOUR OF STELLENBOSCH
If you're in the mood for chills and general eeriness, the Ghost Walk, arranged by Stellenbosch Tourism, is a must. Work your way through shaded avenues, past centuries-old buildings that have (creepy) stories to tell.
EXPLORE CERES VIA RAIL
Hopping onboard the Ceres Rail Company steam train is a great way to see the beautiful Ceres valley, with its kloofs, gorges and fruit orchards. During the winter months you may even travel past snow-capped peaks.
TRY BOKKOMS
Bokkoms (salted and dried pieces of mullet fish) is a well-known Cape delicacy. Essentially fish biltong, its best enjoyed in the area where it originates from – the West Coast. Try it at Die Vishuis in the town of Velddrif.
HIKE UP TO KNIFE'S EDGE ON DEVIL'S PEAK
Challenge yourself to a hike up Knife Edge for crazy views of the city, and another Cape Town hike under your belt.
ANOTHER SIGHTSEEING LANDMARK NAMED AFTER A CAT (NOT LION'S HEAD)
Named for its now-extinct Leopard population, Tygerberg Hill overlooks both the northern and southern suburbs. Enjoy the relatively-easy walk to the top and soak up the magnificent views. Adults pay R13 per person to enter the reserve.
WINE CAPITAL OF CAPE TOWN'S DEEP SOUTH
Forget Franschhoek and Paarl, try a wine tasting out at Cape Point Vineyards in the "deep south". Stop for a bite at their restaurant, or book a picnic on the lawn accompanied by great wine and breathtaking views.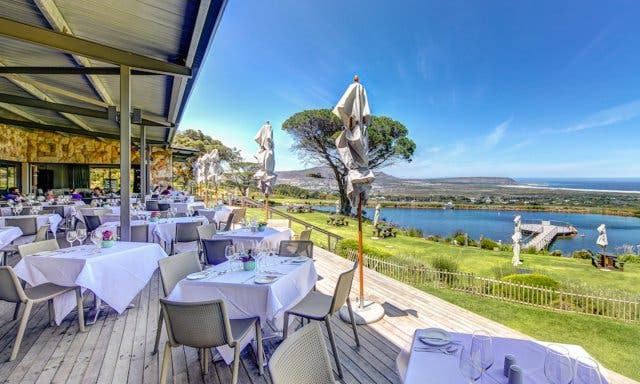 A NATURAL SANCTUARY IN KHAYELITSHA
Discover the natural beauty of the Wolfgat Nature Reserve in Khayelitsha.
VISIT THE REDWOOD FOREST AT GROOTVADERSBOSCH
Tucked away in the mountains between Swellendam and Heidelberg is the Grootvadersbosch Conservancy, a reserve which is home to a forest of towering redwood trees, the tallest species of tree in the world.
GO CLAY PIGEON SHOOTING
Try your hand at clay pigeon shooting for a fun outdoor activity, and an adrenalin-filled day of something different. Take it to the next level and add a helicopter ride to your experience with Cape Town Helicopters.
UNCOVER THE EAST CITY DISTRICT
Take a walking tour of one of the most up-and-coming areas in central Cape Town – the East City. Among the places of interest is a vegan fast food eatery open until 3am, a slick retail store built from the spirit of adventure called Just Like Papa and a plastic-free grocer.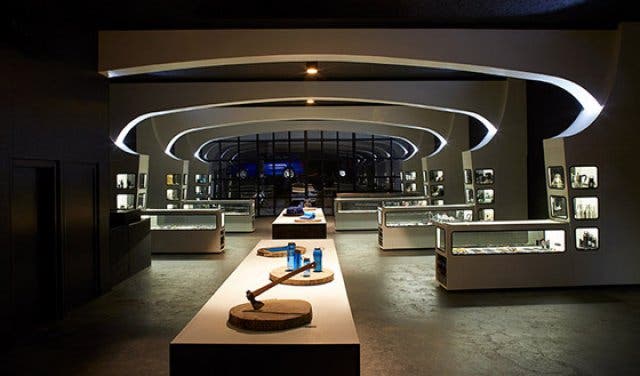 WAKE UP WITH THE SUN – AND DANCE
Secret Sunrise is a superb way to start the day off with a group of friends. The gathering takes place at various venues around the city, and on arrival you're handed a pair of wireless headphones to boogie down to whatever is being played on the communal channel.
A SLICE OF ANCIENT GERMANY IN HOUT BAY
Check out the spectacular Lichtenstein Castle in Hout Bay, an exact replica of the original in Germany. Built by German owner/builder Reyneir Fritz in 1998 after 12 years of construction, the castle was sold to a secretive Russian businessman for R23 million in 2012.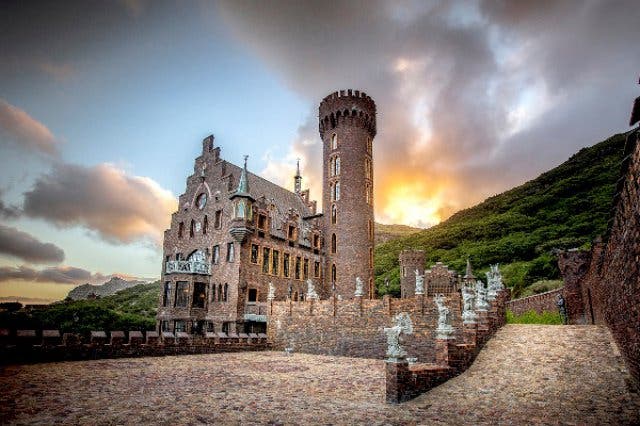 THE GREEN JEWEL OF THE NORTHERN SUBURBS
Magik Forest is a green space bordered by Durbanville, Bellville and Welgemoed. The series of connected paths is the perfect way to enjoy a peaceful stroll.
CAMP AMONGST THE SPRING FLOWERS
Waking up amongst a plethora of colourful flowers is an experience second to none. The Namaqua Flower Camps offer glamping options right in the heart of the mesmerising annual spring flower display during August and September.
---
Foodie safari in Prince Albert at African Relish cooking school.
A great activity with real substance to fill those early evening hours before dinner, theatre or other night-time entertainment at The Daily Music Show Cape Town.
Looking for exciting and unique things to do in and around Cape Town? Check our ultimate bucket list.
In the mood for more adventure? Here are some special and unique Cape Town experiences you've probably never tried before.
Plan ahead for the warmer months with this summer bucket list.
Looking for a luxury hotel getaway? Reward yourself with one of our exclusive Arabella stay, play and spa package deals.
---
Use our events section for an up-to-date overview of what's happening in the city, suburbs and dorpies. Join our newsletter and add us to your mobile home screen for the ultimate guide to discoveries in Cape Town.
Follow and like us on Twitter ❤ Facebook ❤ LinkedIn ❤ Instagram ❤ Pinterest for updates.