Leopard's Leap Family Vineyards is Where Family Comes Together
The rotisserie lunch and harvest table is a family meal with all the trimmings
Walk into Leopard's Leap Family Vineyards and you instantly feel at home. From the beautiful open-plan wine tasting area with its soft natural light, to the 20-seater family table where you can sample the chef's delicious cuisine, every inch has been artfully designed to bring family and sharing together. It's no coincidence Leopard's Leap has "family vineyards" engraved into their logo.
BE A PART OF THE LEOPARD'S LEAP FAMILY
The rotisserie lunch and harvest table is a family meal with all the trimmings where guests create their own plate. Dish up succulent free-range meat cooked on the spit (think crispy pork belly, tender lamb neck, and chicken), and choose your sides from the harvest table laden with home-baked bread and fresh seasonal salads sourced from the farm's own vegetable and herb garden. The dining experience is just as fun and relaxed. Even the indoor seating area, with its glass doors, open onto sweeping lawns, making you feel like you might be sitting in your favourite auntie's back garden.
A WINE COLLECTION AS DIVERSE AS THE SOUTH AFRICAN FAMILY
Like any good South African family, this one celebrates its diversity. Their four wine ranges each cater for a different palette, occasion, and budget: now that's worth raising a glass to. The entry-level Lookout Range is perfect for a night in or a family braai. If you're looking to celebrate, you'll be spoilt for choice with the Classic Range and full-bodied Family Collection. And let's not forget those big family milestones, when you'll want to bring out the signature Culinaria Collection, which can only be bought on the wine farm and includes an elegant MCC.
DESIGNED BY MOKENA MAKEKA
The beautiful restaurant building is really the heart of this family vineyard. Designed in 2012 by celebrated Cape Town architect Mokena Makeka, the building marries a graphic steel exterior with a warm interior with high ceilings, glass, wood and a stylish use of space. It is at once modern, edgy, and hip but also homely and warm, and in harmony with its beautiful natural surroundings.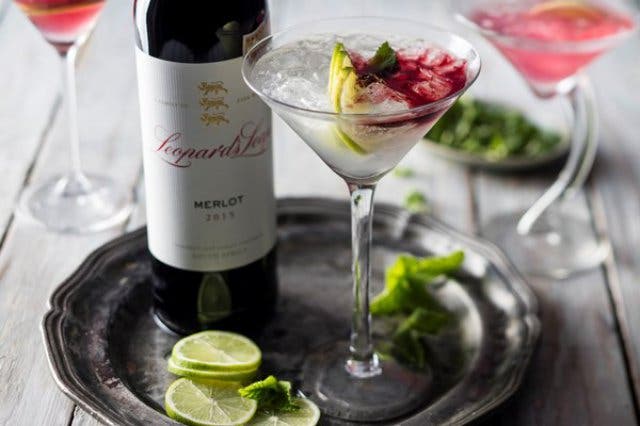 CELEBRATING SOUTH AFRICAN FLAVOURS
Taste local and lekker foods, paired with beautiful wines, while you swap stories and celebrate the many cultures and climates that collided to create South Africa's unique cuisine. The experience is offered exclusively on Wednesdays, Thursdays, and Saturdays. The South African Table experience costs R335pp and booking is a must. No two dishes or events are alike, so we won't blame you if you come back time and time again to the South African Table.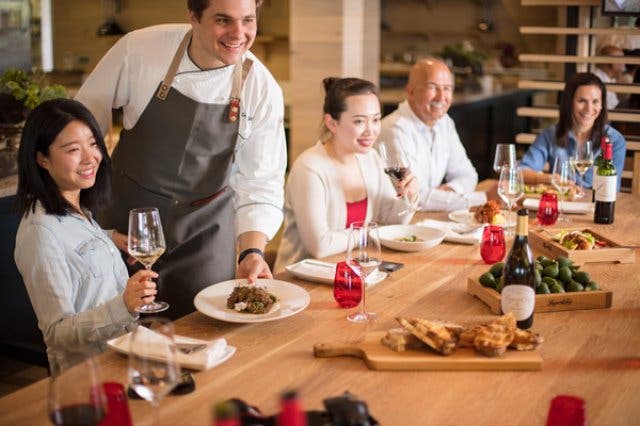 Tip: The visitor's centre has a curated culinary shop that stocks beautiful local design and food products, including trendy aprons, stylish knives, culinary equipment and recipe books.
---
What better place to spend some quality family time at Leopard's Leap than by doing a wine tasting, or even a creative cooking demonstration?
Enjoy good food and wine? You'll love these unique wine tasting to try and these Sunday wine experiences and our delicious selection of best buffet lunches in Cape Town.
And, if you want to take it a step further and upgrade your culinary skills, you'll love these cooking classes in Cape Town.
You'll also enjoy discovering these surprising and unique places to have your next office party.
---
Use our events section for an up-to-date overview of what's happening in the city, 'burbs and dorpies. Join our newsletter and get quick access on the go by adding us to your mobile home screen for the ultimate guide to discoveries in Cape Town.
Follow and like us on Twitter ❤ Facebook ❤ LinkedIn ❤ Instagram ❤ Pinterest for updates.