Wave Your Freak Flag in Observatory
Explore organic food, art and alcohol-fuelled debates in this bohemian Cape Town suburb
Last Updated: 8 August 2018
Need to let your hair down and let out your creative freak somewhere close to the city? Visit Cape Town's most bohemian suburb, Observatory.

It's an arty district locally known as 'Obs'. The main entertainment area centered around the Lower Main Road. You'll find quirky restaurants, easy-going bars, live music and lots of hippies in Observatory, which also represents one of the largest residential arts communities in South Africa. We're talking shabby chic.
People from various walks of life find themselves calling this area home. Youngsters, students, artists, philosophers, actors, backpackers and all kinds of weirdos engage in alcohol-fuelled debates about philosophy, politics, jazz, organic food, books, history and the arts. Enter any café in Obs by yourself and you simply know you will leave with a new friend, philosophy or self-produced poem.
Street food with flair
New kid on the block, No Fixed Address in Observatory, brings a fusion of unique Asian and Mediterranean street-style food to locals. This new restauarant based on an international catering brand offers a small but select menu – each dish is is imbued with unique flavour combination and a touch of the chef's passion. Expect mouthwatering slow braised lamb shank and butternut green curry, torched miso marinated zucchini with pickled carrots, daikon, crispy potato and spicy aioli, and a killer sticky toffee pudding with a salted bourbon caramel. The restaurant itself reflects the uniqueness of the menu, it's eclectic – a mix of quirky, comfort, vibrancy and eccentricity. And there's some vibey street artwork work outside the restaurant, created by Luntu Vumazonke and friends. There is something for everyone on the menu at No Fixed Address.
South African Astronomical Observatory
The reason this area is called Observatory is because the headquarters of the National Centre for Optical and Infrared Astronomy is based in this suburb. Every second and fourth Saturday of the month at 8pm you are welcome to have a peek. The headquarters include offices, the main library, computing facilities, engineering workshops and historic telescopes. This is your chance to look through the historic McClean telescope and spot that shooting star.
Opening Hours: Mon - Fri: 8:30am - 4:30pm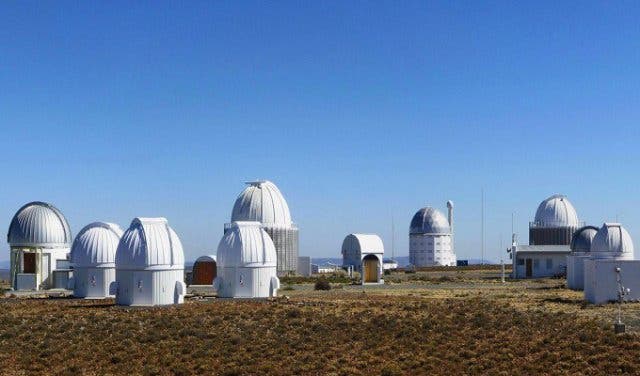 Observatory Road | Observatory | Cape Town | +27 (0)21 447 0025
Mimi's
This shabby chic café offers freshly prepared breakfast, lunch and, more recently, dinners. The menu is filled with organic and healthy foods. Opt for one of the delicious, homemade soups or taste the rich gourmet sandwiches. The staff recommends the bacon and potato salad. At Mimi's all dishes are homemade and fresh. You won't find any preservatives in the kitchen. Healthy enough, right?
Opening Hours: Mon & Tues: 7am - 7pm, Wed - Fri: 7am - 9pm, Sat & Sun: 9am - 4pm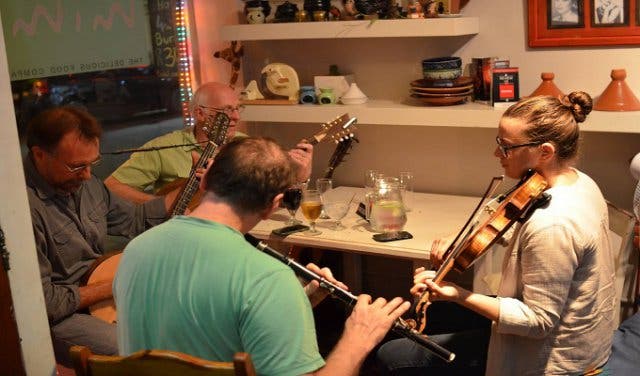 107 Lower Main Road | Observatory | Cape Town | +27 (0)21 447 6747

The Image & Hair
Looking for an excuse to escape the hustle and bustle of the city? Give yourself a treat and head to The Image & Hair. In this extensive beauty salon you can get your hair and make-up done, while you're getting a manicure and pedicure. Not satisfied yet? There's also a fashion boutique and a massage salon, all under one roof.
Opening Hours: Tues - Sat: 9am - 5pm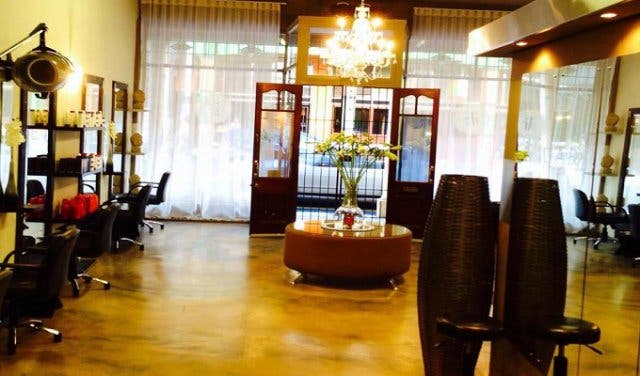 80/82 Lower Main Road | Observatory | Cape Town | +27 (0)21 447 4426

OBZ Cafe
Start off with the OBZ Burger, try a piece of homemade cake for desert, head off to the OBZ theatre for live music, enjoy an Original Long Island Ice Tea and fall asleep in your dorm room at OBZ Backpackers. OBZ Café has everything you need for a full night out. On Wednesday you can grab a pizza at half price or taste the huge Big Daddy Special on Mondays for just R99.
Opening Hours: Mon - Sun: 11am - 11pm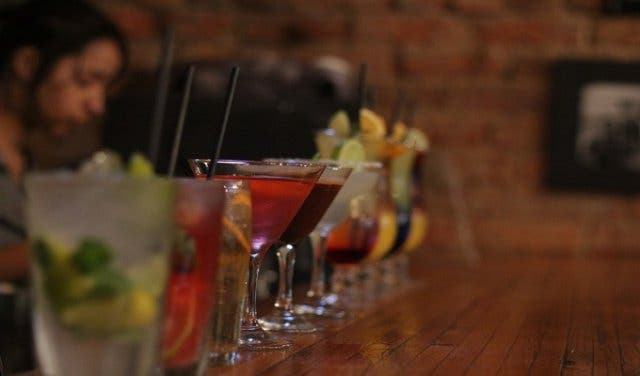 115 Lower Main Road | Observatory | Cape Town | +27 (0)21 448 5555
The Foreign Exchange
Forex, as it is commonly known, sports with a combination of good eats, great drinks, interesting people and a great vibe that makes this Southern Suburbs bar a prime nighttime option. This spot is anything but cliquey hence there are people who come from all over just to experience the global diversity of The Foreign Exchange. Forex gives all other Mother City watering holes a real run for their money. So, make a night of it at this vibrant Observatory pub centred on global mixing and mingling.
Opening Hours: Mon - Wed: 4pm - 11pm; Thurs: 4pm - 12am; Fri & Sat: 4pm - 1am


92-96 Station Rd | Observatory | Cape Town | +27 (0)21 448 0083
Hello Sailor Bistro
If you're an "Observatorian", the rock'n'roll bistro Hello Sailor should definitely become one of your go-tos. The sailor-decor is inviting, the music is well chosen and the food is good. "Food is a big thing for us. We serve stuff we like and what people like." says owners Bosko and Ryan, "Full on flavours but simple." And chef Maggie (cool eyewear, cool tattoos) will make sure you have a good food experience.
Opening Hours: Mon - Fri: 8:30am - 11pm, Sat & Sun: 9am - 11pm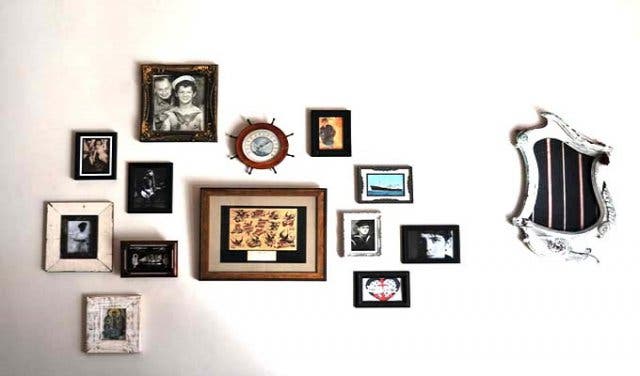 86 Lower Main Road | Observatory | Cape Town | +27 (0)21 447 0707
Café Ganesh
This is a downscale student bar-cum-club-cum-restaurant in the Observatory neighbourhood. It serves samoosas downstairs, the South African Indian answer to egg rolls. They also showcase art films as well as live, sometimes impromptu, performances upstairs. It keeps the charm of the township tavern kitchen – serving traditional meals and unbelievably cheap quarts. Meals cost R28 – R60 and you get the real pap here: pap and vleis with a nice authentic feeling.
Opening Hours: Mon - Sat: 11am - 2am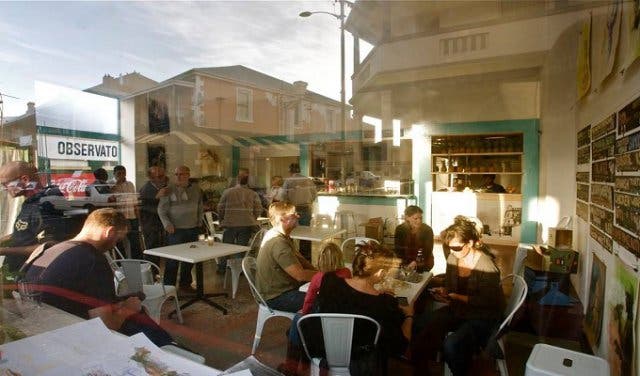 Lower Main Road at Trill Road | Observatory | Cape Town | +27 (0)21 448 3435

A Touch of Madness
From the onset of arriving at A Touch of Madness, you are transported back to the Victorian era. The restaurant is quaintly situated in a Victorian-style house, which was built between 1900 and 1905. A Touch of Madness definitely holds a superior ambiance with its large windows casting a warm and homely vibe for those special get togethers. The burgundy walls and delicate chandeliers add to the eloquent feeling of fine dining. The extensive menu caters for all tastes. A definite must!
Opening Hours: Tues - Sat: 12am -10pm

12 Nuttal Road | Observatory | Cape Town | +27 (0)21 447 4650
Mango Ginger Coffee Shop
Pastry chef Fiona injects love into every fresh dish. She focuses on pure health food. The gluten-free products are high in quality and low in price. If you're a sucker for freshly prepared and tasteful goodies, this is the place for breakfast and lunch; the quality is in the ambiance and the details.
Opening Hours: Mon - Fri: 7:30am - 5pm, Sat: 8am - 3pm


105 Lower Main Road | Entrance in Trill Road | Observatory | Cape Town | +27 (0)21 448 2500

The River Club
The River Club Golf and Conference Centre is the place to be. Enjoy a day of golfing on the 9-hole mashie course or the 90-bay driving range. The world famous Logical Golf Academy is also based here. Afterwards, grab a bite at Players Café and Bar. The menu offers a wide range of dishes from breakfasts to light snacks, salads and sandwiches.
Opening Hours: Mon: 11am - 8pm, Tues - Fri: 7am - 8pm, Sat & Sun: 8am - 8pm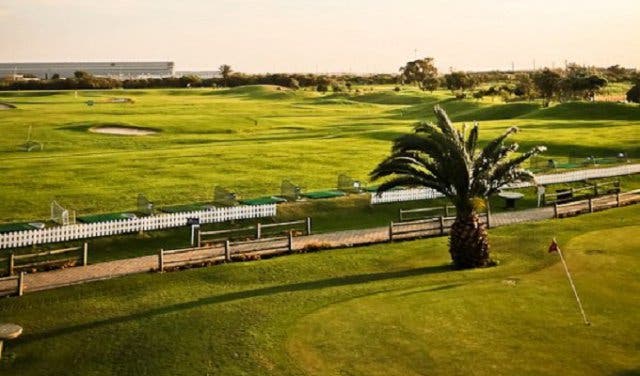 Liesbeek Parkway | Observatory | Cape Town | +27 (0)21 448 6117
Circus School
This South African National Circus School was founded by trapeze world champion, Dimitri Slaverse and his wife, Nicky. Watch contortionists move their bodies in unbelievable shapes and positions and figure out how the fire jumpers also jump through the ring at the right moment. Dare to take a challenge? Find out how fearless you really are and brave the trapeze or construct a human pyramid.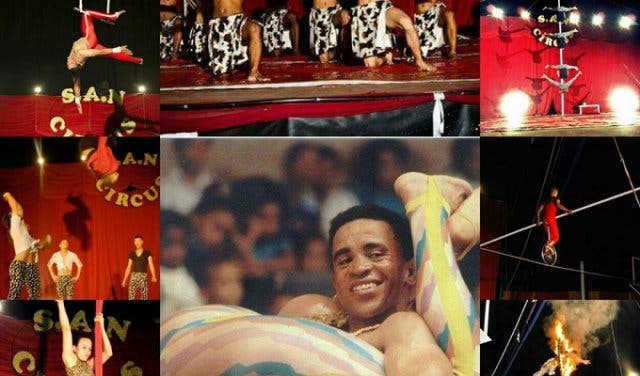 2 Willow Road | Hartleyvale | Observatory | Cape Town | +27 (0)21 692 4287
CityRock
Gear up for some indoor adventure at this wondrous venue. CityRock's climbing facilities include a large bouldering area and high walls for rope climbing. They cater for everyone - from inexperienced first-timers to professional rock-climbers. The venue also has a relaxed coffee shop area, which is an ideal place to make new friends and climbing buddies to make plans for the next trip up the wall.
Opening Hours: Mon & Wed: 9am - 9pm, Tues & Thurs: 9am - 10pm, Fri & Sat: 9am - 6pm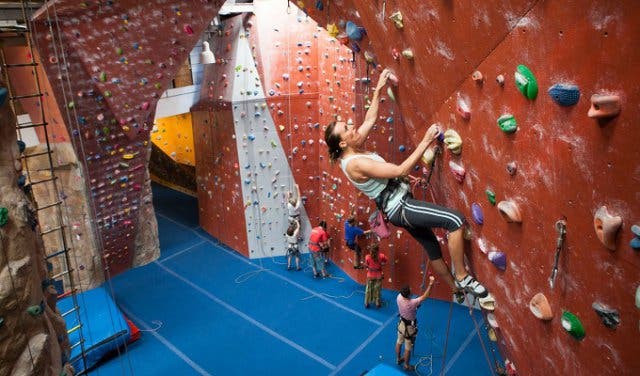 21 Anson St | Observatory | Cape Town | +27 (0)21 447 1326
Queen of Tarts Bakery
The delicious cupcakes, freshly baked goods and funky decor are what makes Queen of Tarts Bakery the treat of Observatory. This bakery takes its inspiration from Parisian patisseries. Make a lasting impression on your guests and order from Queens of Tarts for that one special event you're hosting.
Opening Hours: Mon - Fri: 8am - 4pm, Sat: 8am - 2pm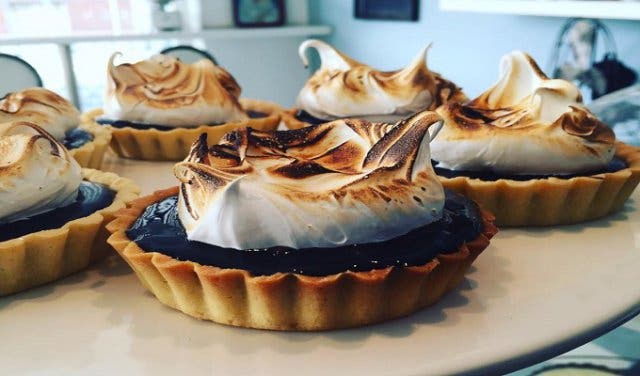 213 Lower Main Road | Observatory | Cape Town | +27 (0)21 448 2420
---

Help Friends of the Liesbeek clean up the river at T.R.A.S.H..
Mucuna, Burundian coffee and African roots at The African Way Coffee.
Explore Chinese food, culture and heritage at the annual Chinese Spring Food Fair.
A local and lekker social hub in Obs to connect over food and drinks at Home Bru Cafe.

Let your hair down, or keep it up, do whatever you want with your natural hair strand with tips from the Cape Town Naturally Hair Masterclass.
Discover the origins of our quest for beauty with studio tours of the artist's forge as part of the exhibition at Southern Guild.
Stay over at one of the oldest houses in Observatory at Wanderlust Backpackers.
Check out this awesome new highly-curated record store in Obs called The Other Records.
Keep the kids entertained with this enchanting family theatre festival.
Hungry for more? See our overview of the Southern Suburbs.
---
Subscribe to our free monthly newsletter and stay up to date with what's happening in Cape Town by signing up for daily Facebook Updates.