7 Times South African Women Made History This Year
Plus, we explain why South Africa celebrates two Women's Days
Every year in South Africa we remember a moment in history where women took a stand for human rights. And every year, women carry the torch forward by achieving the impossible. In 2019 among the women who made us proud was an athlete, a fighter pilot, a rape survivor, and a team of footballers.
Plus, we explain why South Africa celebrates two women's days.
1. Sibabalwe Gcilitshana The First Openly Queer Miss SA Contestant
The parliamentary officer, a researcher for Equal Education and top 16 contestant in the Miss South Africa pageant, is the first openly queer participant in the competition. She believes that representation is an important aspect in this type of competition.
"I'm so proud to be the first queer woman on the competition because this shows us how progressive our country has become, and representation matters," she said in an interview with DRUM Magazine.
The Miss South Africa pageant takes place on Women's Day, 9 August 2019.
2. Mandisa Mfeka Becomes The World's First Black Female Fighter Pilot
Major Mandisa Nomcebo Mfeka is a combat pilot in the South African Air Force. She knew what she wanted the moment she discovered the air force, a career in maths and science. Having exceeded the requirements to enter, Mandisa joined the South African Air Force after high school and has not looked back.
"It is such a dynamic environment and so mentally stimulating, and I love it because I'm growing in my technical expertise and learning more about aerodynamics," she told Good Things Guy.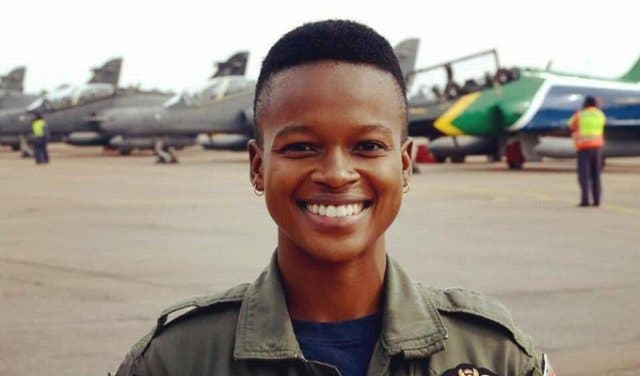 3. Saray Khumalo Becomes The First Black Woman From Africa To Conquer Mount Everest
Around 800 people attempt to climb Mount Everest every year, but only a few reach the peak. After a previous attempt that was cut short by an injury in 2017, Khumalo returned to Everest in 2019 and this time she made it to the top. Khumalo also raised funds for the Dr Thandi Ndlovu Children's Foundation during this expedition.
"Everything I do I do for the education of the African child ... I took the African child to the top of the world" she said at her media conference at OR Tambo International Airport on her arrival, on a video shared by EWN Reporter.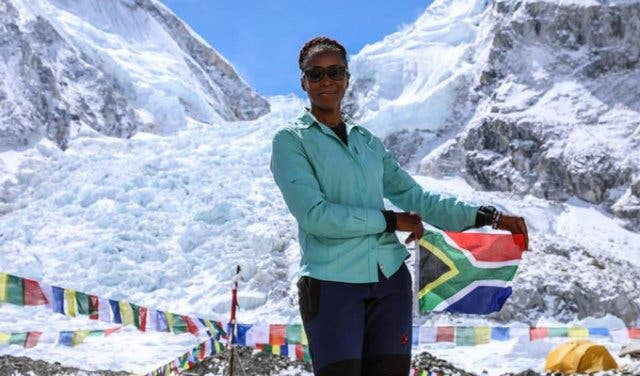 4. Banyana Banyana Making It Into The Women's World Cup
South Africa's national women's football team made the entire country proud by making it into the Fifa Women's World Cup in France this year. They played Spain and China, before losing to Germany on 17 June 2019. Hundreds of fans greeted head coach Desiree Ellis and her players to show their support at OR International Airport when they returned to South Africa.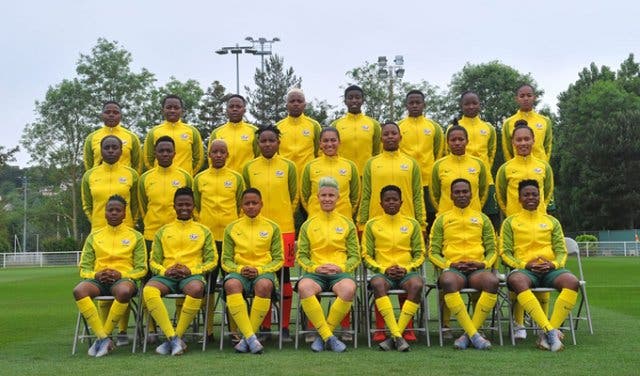 5. Cheryl Zondi's Powerful Testimony Against Timothy Omotoso
Courage under fire. This is how the media, feminists and activists described Cheryl Zondi's testimony when she took the stand against Nigerian pastor Timothy Omotoso, accused of raping her and other female congregants. She is expected to testify again when the trial starts all over again after Judge Mandela Makaula's recused himself. Zondi has said that even though the first time on the witness stand was "agonising", she won't give up.
"There are people out there, children, young men and women who have been through what I have been through and worse, and they are watching and waiting to see if I'm going to give up and I want them to know that I won't," she said on SABC Digital News.
6. Caster Semenya's Winning Spirit
The Olympic gold medalist is in a dispute with the International Association of Athletics Federations (IAAF) over testosterone-curbing regulations for female athletes. Throughout what has been called a dehumanizing process of wins and losses with the IAAF through courts, she has stayed positive (and winning). The recent ruling is that Semenya will not compete in the World Championships in Doha. But, as one of Semenya's Twitter states, "Determined spirit is unstoppable".
7. Tatjana Schoenmaker Wins Double Gold At The Commonwealth Games
The 21-year-old swimmer won two gold medals at this year's Commonwealth Games, beating a record seat by South African heroine Penny Heyns that has gone unbeaten for 19 years. Schoenmaker is also a high medal hope for South Africa in the 2020 Olympics. When she's not winning gold medals and breaking records, she's studying financial sciences at the University of Pretoria.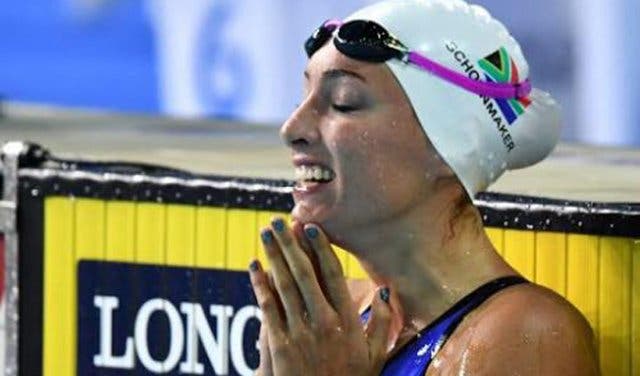 WHY SOUTH AFRICA HAS TWO WOMEN'S DAYS
Like the rest of the world, we recognise the United Nations International Women's Day on 8 March every year. There is also the day that we honour the female struggle heroes who were integral to the liberation of South Africa, on 9 August. Inaugurated in 1994, along with a free, democratic South Africa, the public holiday commemorates a 1956 protest lead by Lilian Ngoyi, Helen Joseph, Albertina Sisulu and Sophia Williams-De Bruyn.
To rise against the legislation that required black South Africans to carry the "pass" (special identification documents which infringed on their freedom of movement during the Apartheid era). About 20 000 women from all over the country took to the streets of Pretoria – many carrying the children of their white bosses on their backs – to stage a peaceful march to the Union Buildings.
WATCH: MARCH LEADER SOPHIA WILLIAMS-DE BRUYN RECOUNTS THE MARCH ON 21 ICONS
WATCH: DR RUTH MOMPATI SPEAKS ABOUT THE MEANING OF WOMEN'S DAY
PUBLIC HOLIDAYS IN SOUTH AFRICA
---
A story of triumph kicks off 16 days of activism at the Purple High Tea event, based on Beaten But Not Broken.
Pick up make-up skills and goodies at the Beauty Squad expo in Cape Town.
The largest all-female magician act in the country at the World of Magic! show.
All you need to know about presenting yourself at this media training by Ash Evans.
Women's Day is a public holiday - here's what to do this Women's Day.
Lend a helping hand at these places to volunteer in Cape Town.
Don't break the bank while keeping the kids entertained, here are free and cheap things to do with kids.
---
Supercharge your event? Our Events Support Programme gets results. Contact support@capetownmagazine.com or +27 (0)21 422 2444.
Use our events section for an up-to-date overview of what's happening in the city, suburbs and dorpies. Join our newsletter and add us to your mobile home screen for the ultimate guide to discoveries in Cape Town.
Follow and like us on Twitter ❤ Facebook ❤ LinkedIn ❤ Instagram ❤ Pinterest for updates.