Free Jazz And Jive Concerts + A Running Event By Usain Bolt This January
See Cape Town's fastest kids and catch an iconic music group in Paarl
January is jam-packed with energy, style and attitude, plus it won't break your budget. From free concerts to horseracing events (not the one you think) and the first big festival of the year, here's how to kick 2020 off with a bang.

MAKE A SPLASH IN A SHOPPING MALL PARKING LOT
Daily until Saturday 11 January
A mall parking lot is being turned into a water park, and everything is larger than life. From 22m water slide and a surf balance board to a 240 square metre sandpit, there'll be tons to keep the kids happy for hours. Things will also get turned up a notch on Saturdays with sand building lessons as well as frisbee and water balloon wars at the Capegate Summer Splash Program.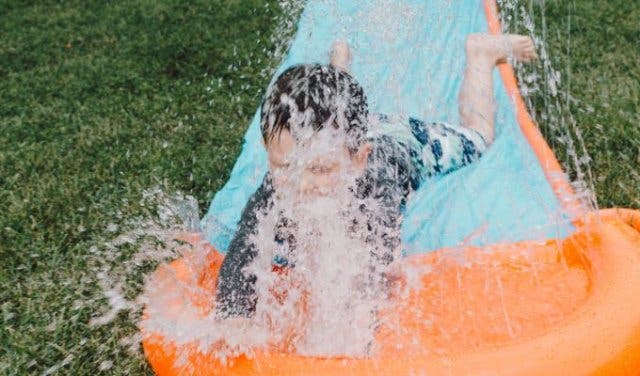 C/O Okavango & De Bron roads | Brackenfell | info@capegatecentre.co.za | +27 (0)21 981 2331

FINDING SOUTH AFRICA'S NEXT WAYDE VAN NIEKERK
Wednesday, 22 January 2020
How do you become the world's fastest man? Well, Puma is offering a headstart to young athletes in South Africa with a programme dedicated to U15, U17 and U19. Headed by the current world's fastest man, Usain Bolt, the event aims to find our next running superstar. It's an athletics meet and disciplines include 100m, 200m, 400m, 800m and 1500m races, as well as long and high jump. Anyone can enter and the strongest athletes get signed on a year-long contract with the Puma Squad. If you're not competing you can still support the athletes, so be there when the next South African Olympic medallist is found at the PUMA School Of Speed 2020.
Price: Entry to participate is free. Spectators: adults, R20; children, R10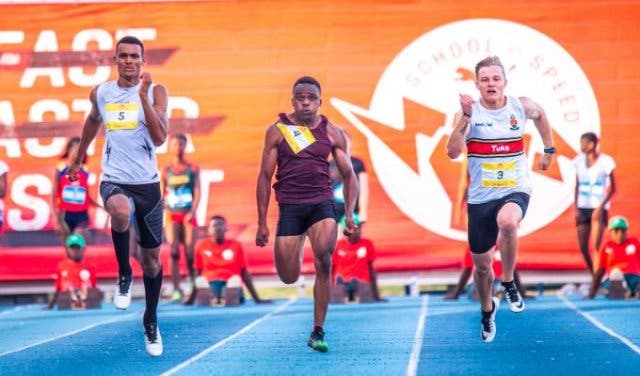 Dal Josaphat Athletics Stadium | Paarl | info@schoolofspeed.com | 082 991 0045

CARRY ON WITH THE NEW YEAR'S FESTIVITIES
4 January
New Year's Eve is out of the way. New Year's Day is done and dusted. That leaves one more celebration that's unique to Cape Town. Every year thousands of members from various Kaapse Klopse troops come together at the Grand Parade for the annual celebration of a Cape Town cultural event steeped in history. There will be colour, dancing and singing to the backing of authentic Cape Ghoema music and everyone is invited to the Tweede Nuwe Jaar Parade.
Price: Free


The Grand Parade | Darling Street | CBD

THIS IS A JAZZ FREE FOR ALL
Thursday – Saturday, 9-11 January 2020
Do the jazz hands, because this event is free. In 2019, the Cape Town Jazzathon boasted a roster that included emerging artists, women in jazz, more than 20 live bands and over 200 musicians, plus workshops and panel discussions. This year will be the same with diverse, contemporary South African music and performers entertaining locals and tourists. overs of jazz and fusion, should come to the Cape Town Jazzathon.
Price: Free


V&A Waterfront | Breakwater Boulevard | info@jazzathon.co.za

4X4: THE NUMBER OF THE BEAST
Saturday, 25 January
Big wheels, rumbling engine, huge horsepower and offroad thrills. Bring your 4x4 4x2 vehicles (bakkies and beach buggies), classic vehicles (manufactured before 1985) and pipe car or B-Class vehicle (not roadworthy, but purpose-built for offroad events) to compete on various custom-built tracks. There are lots of prizes up for grabs and carnival rides, all-terrain vehicle rides, archery and an army-style shooting range for the kids. Move fast because space is limited at Battle Of The Beasts.
Price: Entry for participating vehicles is R400. Spectators: adults, R50; children, R25.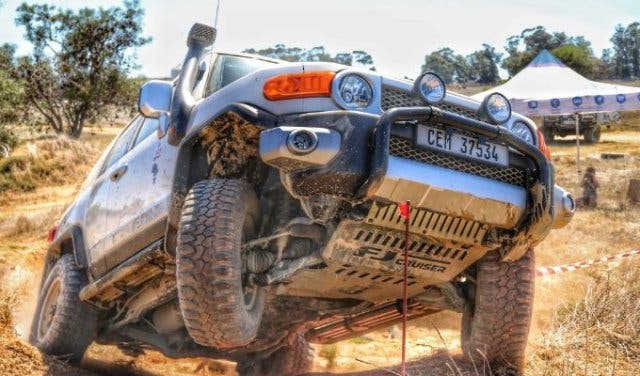 Dirt & Dust | 7550 Durbanville | info@battleofthebeasts4x4.co.za | +27 (0)72 268 1551
V&A SWING CONCERT IS FREE (& YOU CAN DANCE)
Friday – Sunday, 3-5 January
The Silo Concerts are a series of music events that bring major local acts and genre-specific concerts to the V&A Waterfront's Silo District. One of these events showcases jazz born in the 1930s: swing. For this event, a 20-piece band called The Swinging All-Stars Big Band will play some classic tunes to jive and jitterbug to. DJ's specializing in swing will also take to the decks, playing modern mixes of popular tunes, plus there'll be a dedicated dancefloor set up at the Silo Concerts for That Thing Called Swing.
Cost: Free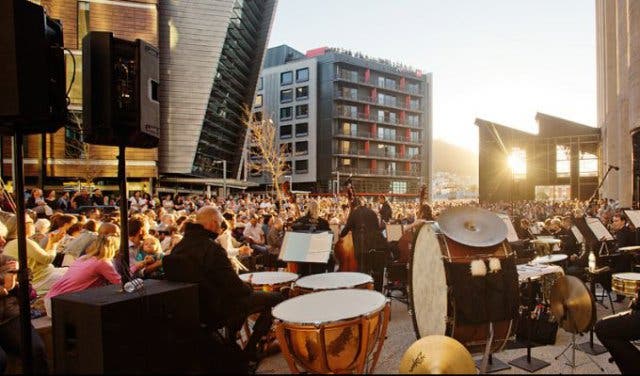 The Silo District | V&A Waterfront | +27 (0)21 426 1233

AN ICONIC LANDMARK FOR AN ICONIC GROUP
Friday, 24 January
Join iconic Cape Town musicians The Rockets for their annual performance at the Paarl Afrikaans Language Monument. Bring along the family and a picnic basket and watch the Ghoema and SAFTA award-winning group play classics, like Me and Mrs Jones, and originals including We Are All African People. If you prefer, you can order a picnic basket from the organisers. They're also raising funds for the Let's Read It literacy project at the Paarl Taal Monument Picnic Concert with The Rockets.
Price: R50-R150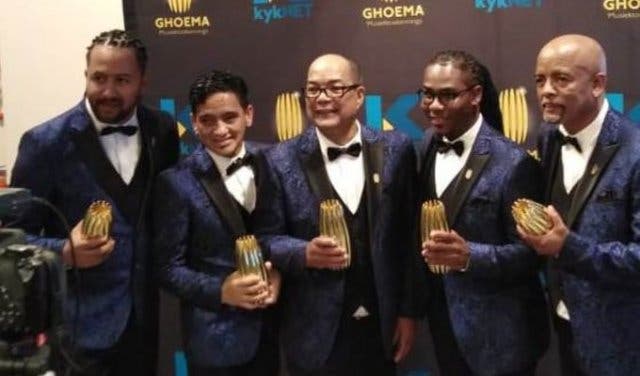 The Afrikaans Language Monument| Gabbema Doordrift Street Paarl | admin@taalmuseum.co.za | +27 (0)21 863 0543

A WEEKEND MUSIC FEST BY THE LILO RIVER
Thursday – Monday, 16-20 January
Escape to the scenic Lilo River on Grootfontein Farm in Citrusdal for a weekend of music and camping at this popular music festival. The organisers are promising another bumper artist line-up and if 2019 is anything to go by (it had vinyl DJ Abby Nurock and electronic group Austrian Apparel among others) they have massive plans this year. Pack your lilo and get ready to relax on the river at the Wolfkop Weekender: Lilo River Flow.
Price: Ticket prices range from R1 175pp–R20 850 for groups. Price is package dependent.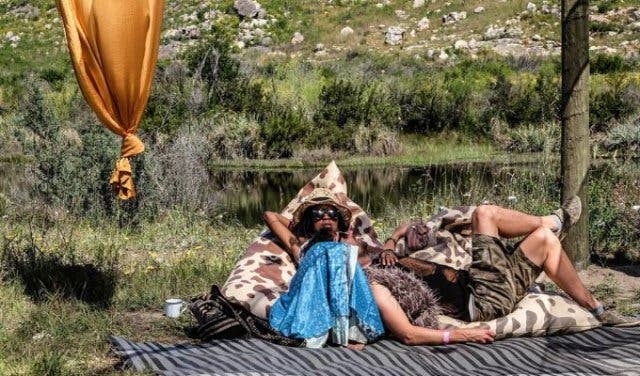 Wolfkop Camping Village | Keerom Street | Citrusdal | info@wolfkopweekender.co.za

THEATRE BY STARLIGHT
January to March
From theatre to comedy, this annual festival is a cultural explosion. Every year it features a performance by the Cape Town City Ballet, the Cape Philharmonic Orchestra, a comedy production by the Cape Town Comedy Club at Jesters In The Park, as well as a selected Shakespearean play at Shakespeare In The Park. The lineup of events for 2020 is yet to be announced, but you can expect another bumper edition of the Maynardville Open Air Festival in 2020.
Price: TBC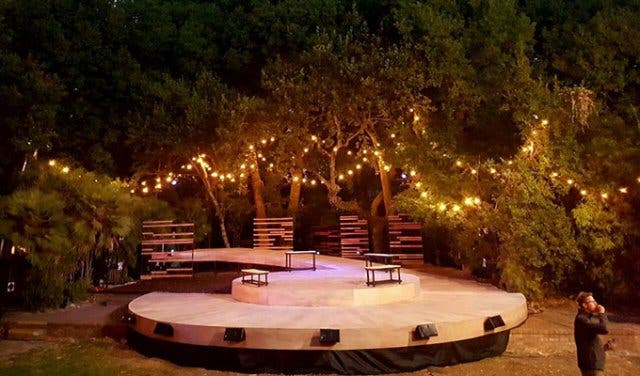 Maynardville Open-Air Theatre | Wolfe Street | Wynberg park | Wynberg | +27 (0)21 421 7695

40 TOP BANDS AND DJS AT THIS MEGA-MOTORBIKE FEST
Saturday – Sunday, 25 - 26 January
Harley Davidson Africa is bringing Cape Town its first motorcycle lifestyle festival celebrating machines with two pistons and unleashing the rebel in you. There'll be over 150 food, lifestyle and fashion vendors, plus live music over two stages with acts including The Kiffness, Prime Circle and Mean Mr Mustard. The whole family is welcome. There isare lots for the kids to do (entertainment area, jumping castle and fun rides) at the Festival of Rebels 2019 – Motorcycle Lifestyle Festival.
Price: R49 - R1399 at Howler


The Castle of Good Hope | info@festivalofrebels.co.za
PUT ON YOUR BEST FANCY FOR THE RACES
Friday – Saturday, 10-11 January
This is one of the most stylish events in Cape Town with multiple days of horse-racing, a"best dressed'" and "best hat" competitions plus the popular Garden Party at the L'ormarins Queen's Plate Racing Festival.
Price: R300pp–R3500pp based on the package selected.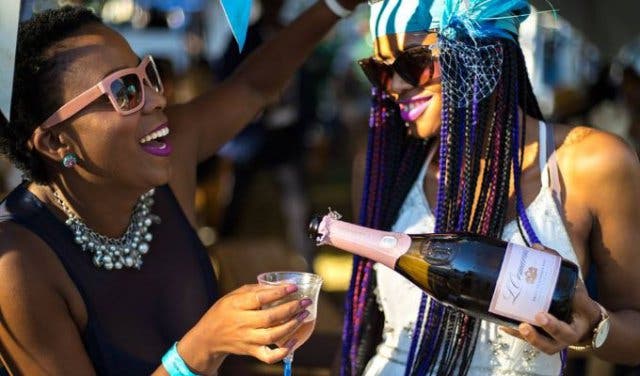 Kenilworth Racecourse | Rosmead Avenue | Kenilworth | +27 (0)21 874 9038]
WATCH: HEARTWARMING VIDEO ABOUT THE HOLIDAY HEROES WHO GET US HOME SAFE
---

PLEASE NOTE: All dates are subject to change.

---

Five nights of awesome eclectic house music with GoldFish Submerged at Shimmy Beach Club.
Get your tickets to Cape Town's premium New Year's Eve party, Alcazar.

... Or try one of these other New Year's Eve Parties.
Find little treasures, great gifts and surprisingly useful items at these Sunday Markets.

Plan your music event calendar way ahead and include these fresh and unique music festivals.

Discover the intricacies and history of the Kaapse Klopse.

Make Friday, Saturday and Sunday count with these things to do this weekend.

---
Use our events section for an up-to-date overview of what's happening in the city, suburbs and dorpies. Join our newsletter and add capetownmagazine.com to your mobile home screen for quick access.
---
Follow and like us on Twitter ❤ Facebook ❤ LinkedIn ❤ Instagram ❤ Pinterest for updates.