Nevermind Winter! Find Your Happy Place this May. Here's How
Learn to breathe (we're not kidding), dance or hike for your supper – two of many options to get you on top of the world
To keep your spirits high as we transition into winter this May, we've uncovered the secret to happiness. And we've found it in more than one place – from a blacksmith to dancing and even a breathing expert. See which route to happiness suits you best.

RISE AND BEAT THE SUNSHINE
11 MAY
Kick start Mother's Day weekend on a high note with a morning workout at the luxurious Val de Vie Estate. Get a complimentary coffee before fitness influencers take you for a stretching, pilates and dance session at a new pop up workout called Chase The Sun.
Cost: R299 (single entry), R520 (besties tickets)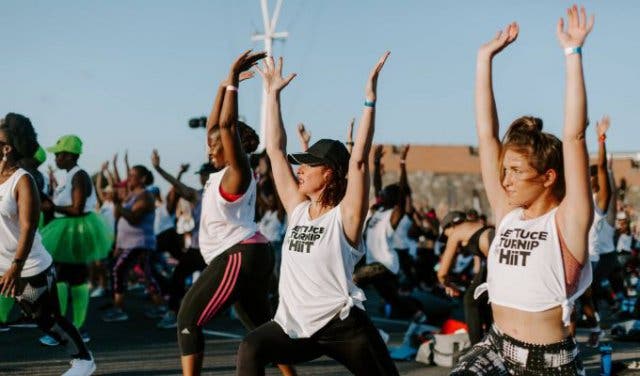 Val De Vie Wine | Jan van Riebeeck Road | Paarl | +27 (0)21 406 2141 | amy.hopkins@media24.com

THE ROAD IS LONG
3-9 MAY
Start a seven-day adventure along the Cape Peninsula and rediscover yourself and the city you live in. There are secrets to discover and epiphanies to achieve when you do the Set Date Camino.
Cost: R8714pp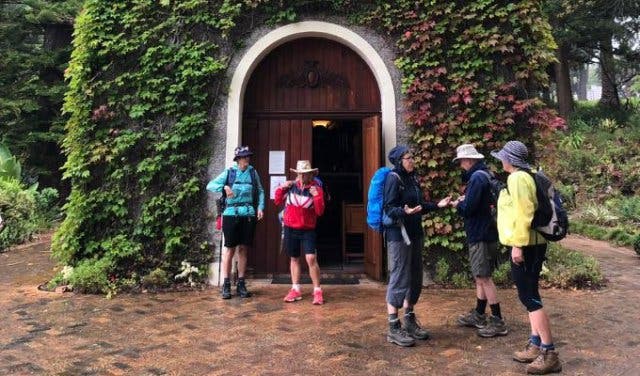 The Cape Peninsula | +27 (0)83 99 77 404 | peggy@capecamino.co.za

THE MOST GAY (FRIENDLY) CITY IN THE WORLD
4 MAY
Hong Kong was supposed to host Mr Gay World 2019. But the event organiser took it away from them and gave it to Cape Town instead. Find out why that happened and what you can expect at the 2019 edition of the Mr Gay World Finale.
Cost: R150-R625pp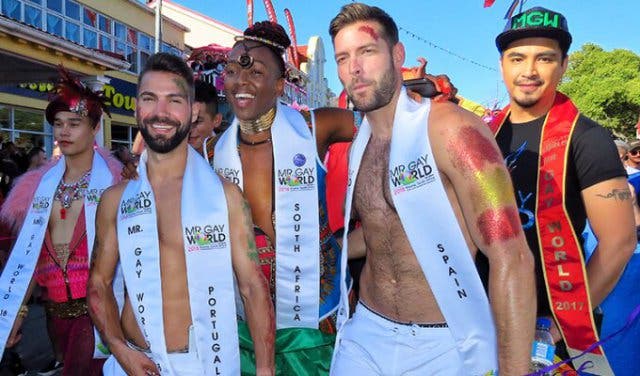 City Hall | cnr Darling and Parade Street | +27 (0)21 400 2201 | office@mrgayworld.com

WHEN GIN CRASHES A WHISKY PARTY
2-4 MAY
One of the biggest whisky festivals in Cape Town is inviting trouble by allowing some of the best Gin brands both locally and internationally to crash it's latest party. You get to taste top brands in both beverage types at the Whisky Live Festival Cape Town.
Cost: R130-R260pp


The Lookout | V&A Waterfront | +27 (0)861 008 277 | contact@whiskylive.co.za

SAVE SICK BABIES BY ENJOYING LOCAL MUSIC
1 MAY
The Groote Schuur Neonatal Unit, in conjunction with the Newborns Groote Schuur Trust, are throwing a fundraiser. All you have to do to help is buy a ticket to see Craig Lucas, Goodluck, Hezron Chetty and Alanna Joy light up the stage at the Hillcrest Quarry in Durbanville. The event is aptly named the Every Baby Counts Benefit Concert.
Cost: R169pp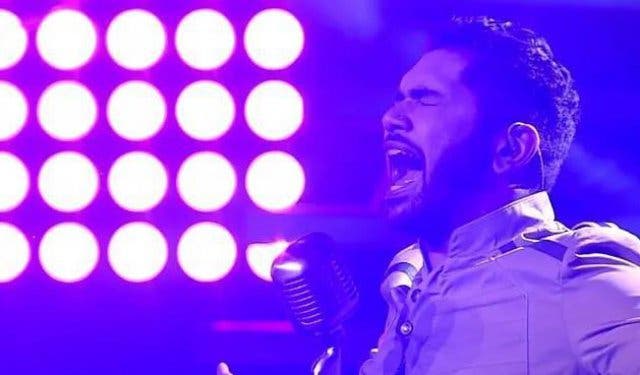 Hillcrest Quarry| Durbanville Wine Valley | +27 (0)21 404 6023 | enquiries@newborns.org.za

TO NAPOLEON, LOVE CAPE TOWN
ALL OF MAY (UNTIL 21 JUNE)
Discover what Cape Town Win kept Napoleon Bonaparte happy during his days in exile on St Helena island. You can buy the wine and discover artifacts he used during this time such as his ship logs, wine decanters and crystal wine goblets. All of this at an exhibition hosted at the Groot Constantia Wine Estate called the Wine Of Exile.
Cost: R105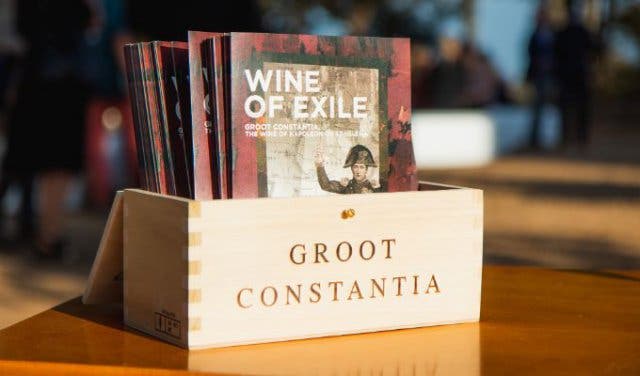 Groot Constantia Wine Estate| Wine Route | Constantia | +27(0)21 794 5128 | pate@mailzone.co.za

THREE PEAKS AND SECRET DRINKS
1O MAY
Three peaks, three days, one goal: to finish and have drinks and food at a secret location revealed at the end of each hike. The guys at Leopold 7 craft breweries want you to take on the challenge of hiking up Lion's Head, Devil's Peak and Table Mountain, one peak per day, three consecutive days. It's not a race, but a personal challenge, so register for free and do the Three Peaks Fun Challenge.
Cost: Free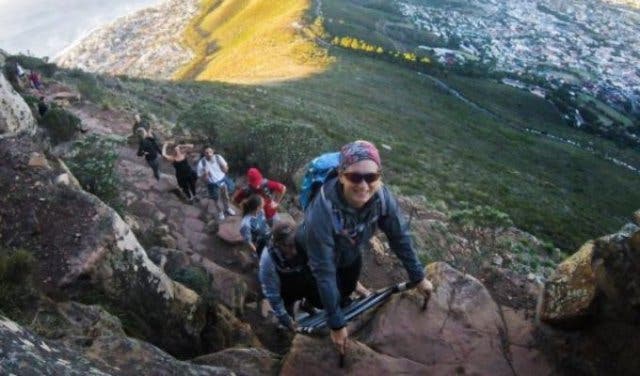 Lion's Head, Devil's Peak, Table Mountain | theartofbrewing@leopold7.com

LOOKOUT FOR AUDREY II! … JUST KIDDING
4 MAY
This isn't Little Shop of Horrors, but you will find anything from the simplest bush to the weirdest flower when thousands of the country's best growers bring their finest specimens together in one place at the Kirstenbosch Botanical Gardens Stone cottages. You can find something to spruce up your garden and get some advice from gardening gurus at the Kirstenbosch Plant Fair.
Cost: R10–R20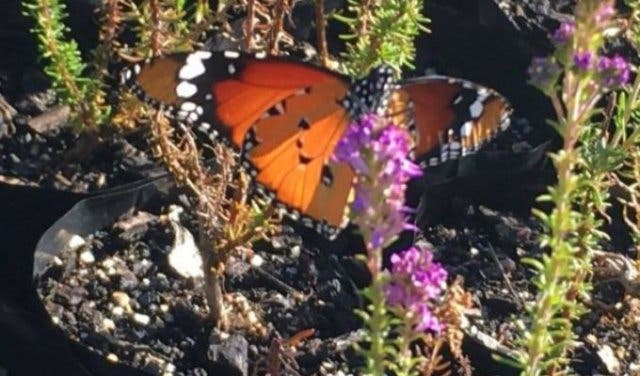 Kirstenbosch Botanical Garden Stone Cottages | Rhodes Drive | info@botsoc-kirstenbosch.org.za | +27(0)21 671 5468

BRUSH STRESS AWAY
30 APRIL OR 1 MAY
Learn to de-stress by creating art. This one-day course teaches you the process of using art as therapy and how both adults and children can apply it. You'll learn through experiential art making and group discussions. Best of all, you don't need any experience making art for the Intro to Art Therapy.
Cost: R1450pp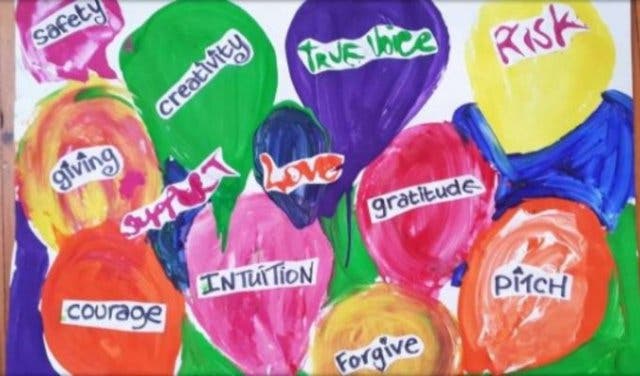 Gorleston Road | Sea Point | info@arttherapy.co.za | +27 (0)83 326 6655

BUY A DONKEY
17–19 MAY
Buy a book and save a donkey. The Eseltjiesrus Donkey Sanctuary is promoting a culture of reading, while raising funds for their donkeys, by selling new and used books. Book prices are rock bottom and there's a story-telling theatre for the kids at the Eseltjiesrus Book Fair.
Cost: Free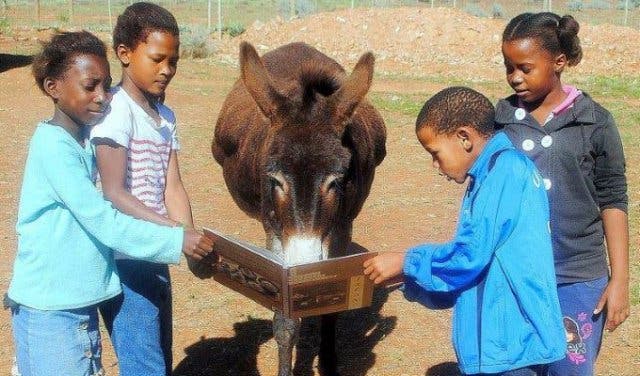 Eseltjiesrus Donkey Sanctuary | bookfair@donkeysanctuary.co.za | 023 625 1060

MOUNTAINS, NATURE AND YOU
18 MAY
Experience the solitude of being nearly 2000m above sea level, surrounded by the Jonkershoek mountains, with nothing but lush plant life and your echoing footfalls. Test your fitness by running either the 39km, 24km or 12km trail routes in the Boland mountain range at the Jonkershoek Mountain Challenge.
Cost: R785 (39km), R535 (24km) and R295 (12km)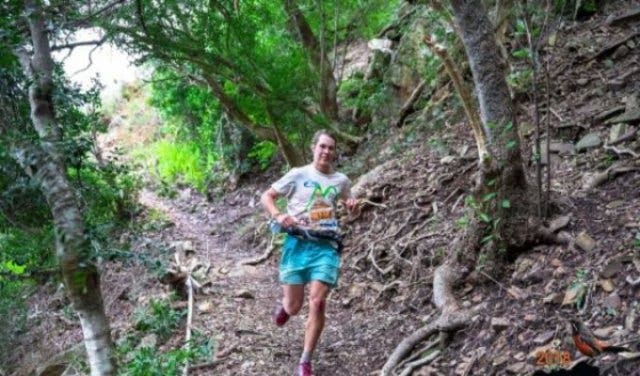 Jonkershoek Nature Reserve | Stellenbosch | info@wildrunner.co.za | +27 (0)72 438 3242

TURN AROUND, TOUCH THE GROUND AND WIGGLE IT
24–26 May
Sexy, sultry and smooth. Learn to do the Angolan Lambada at a weekend event that includes a six-hour workshop, two-hour social event and two parties. You'll grow as a dancer because you'll be getting lessons from Tarraxa and Urbankizz-style double champions Marion and Jo XVI at the Intensive Kizomba Weekend from 9pm to 2am daily.
Cost: R1100 (couples full pass), R800 (single full pass), R550 (party pass) book here

German Club Cape Town | 6 Roodehoek Terrace | Gardens

MEET THE REAL IRON MAN
24 MAY–17 JULY
See the aesthetic of metal design when local blacksmith Conrad Hicks shows the artful side of his trade with an exhibition of his latest work. The exhibition will recreate aspects of Hicks' workshop at the Southern Guild in Silo 5 and show pieces inspired by his quest for beauty. You also get to tour his studio and attend an event at his forge after visiting his showcase called Implement.
Cost: Free


Southern Guild | Silo 5, Silo District | V&A Waterfront | southernguild@theguildgroup.co.za | +27 (0)21 461 2856

TAKE A DEEP BREATH … AND RELEASE
7 MAY
The secret to happiness? Art of Living teacher Pramilla Vassen says it is breathing. Learn a unique breathing technique that will release stress and help bring clarity to your life. Become skillfully peaceful and sustainably happy at the Happiness Programme.
Cost: R1100, R650 (students and pensioners)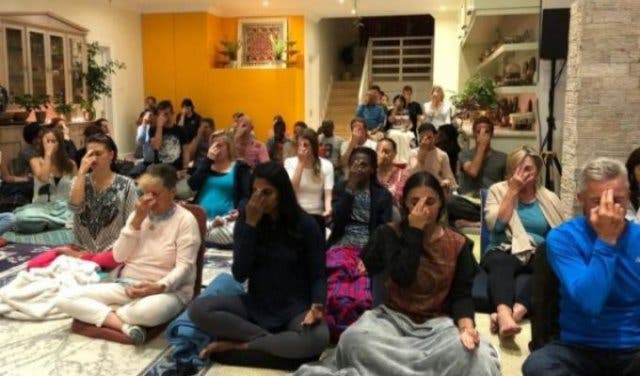 81 Queen Victoria Road | Claremont | tulsi@mweb.co.za | 084 800 3355

PLEASE NOTE: All dates are subject to change. If you would like to stay up to date on all the best events in Cape Town and surrounds, then subscribe to our weekly or monthly newsletter.
---
See what the CEO of SweepSouth thinks of the importance of Workers' Day.
See what there is to get up to this May day with our list of Workers Day events.
Answer all of your burning questions on elections South Africa.
Here's how to spend your next public holiday, Workers Day 1 May.
Check out these cool camping spots.
Enjoy the last bit of the warm weather at these rooftop bars around Cape Town.
Are these the biggest ribs in Cape Town? See for yourself at Holy Smoke.
Head out to see on your own and see the city from a different angle with Kaskazi Kayaks.
---
Want your event to gain fame and a following? Our Events Support Programme includes diverse and affordable packages guaranteed to get results. To learn more please contact support@capetownmagazine.com or phone +27(0)21 422 2444.
---
Use our events section for an up-to-date overview of happenings in Cape Town. Also, don't forget to subscribe to our newsletter.
Follow us on Twitter, like us on Facebook, connect with us on LinkedIn, check out our photos on Instagram and follow our Pinterest boards for updates on what's happening in and around the Mother City!