Walk A Camino To Connect With Yourself, Nature And The Cape
Walk the peninsula on a journey of self-discovery and explore sacred spaces, cultures, history and more.
If you're looking for a fresh way to gain a new lease on life, try the Cape Camino: a seven-day walking route through the Cape Peninsula, visiting sacred spaces along the way.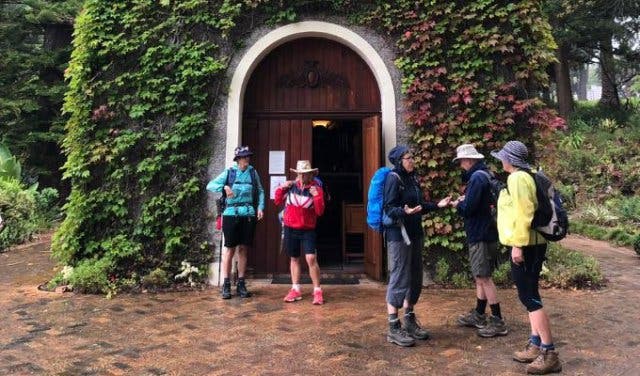 Inspired by the Camino de Santiago pilgrimage walk in Spain, it gives you the opportunity to see a different side of the peninsula, with the comfort and company of chaperones, and meet other like-minded people.
WATCH: THE CAMINO EXPERIENCE
Walking the route offers time and space to reflect inwardly during a journey of self-discovery, or, just walk freely and enjoy what the magnificent Cape Peninsula has to offer. The route is for individuals and small groups to walk together. The organisers, mother and daughter team Peggy Coetzee-Andrew and Gabrielle Andrew say: "Sometimes you'll feel like chatting, so chat. Sometimes others will feel like chatting but you won't, so politely tell them you'd prefer to pilgrim in silence. A Camino is a safe space to be you. It is all up to you, and you are responsible for the time you have."
WHAT'S INCLUDED?
Your booking includes seven days Camino walking with chaperones, six nights shared accommodation, six breakfasts, entrance to the labyrinth and community of Westlake, transport over Chapman's Peak, a Camino Passport, a directory, navigation tools and a T-shirt. You can see more details about the experience kit online which is included in your booking.
All other services such as porterage, other meals, pick-ups and more can be booked using your directory, which you will receive upon booking.
YOUR WALKING GUIDE
Each day, a local guide who supports the Camino concept will accompany you. These chaperones walk at a constant pace, so if you'd prefer to stick with them, make sure they're in sight. The terrain is both urban and natural, covering a total distance of about 140 km or 12–20km per day.
THE ITINERARY
Day 1: The most challenging of all the legs, with beautiful views from quiet footpaths above the bay of Hout Bay. Take all your own food and enough water because there isn't anywhere to buy refreshments.
Accommodation: Hout Bay Backpackers in a private room (not a dorm room)
Day 2: Mostly beach walking along the quiet coast through Soetwater Resort, a Khoi area.
Accommodation: The Burrow Lodge in Scarborough.
Day 3: A long, hard stretch of mostly road walking along Plateau Road between Scarborough and Simon's Town, with beautiful views of Boulders Beach.
Accommodation: Lord Nelson Inn, Simons Town.
Day 4: Walking through an urban setting and fynbos labyrinth. You'll visit Koos Burger who planted the labyrinth. Thereafter, make your way through Kalk Bay to Muizenberg for the night.
Accommodation: Blue Bottle Guesthouse.
Day 5: Visit the community of Westlake, two kramats, and the shrine at Schoenstatt Retreat for a day rich in culture and history. Do some wine tasting at Groot Constantia with your wine tasting vouchers.
Accommodation: Little Orchard B&B, Constantia.
Day 6: Head up onto the foothills of Table Mountain amidst waterfalls and natural canopies and visit the botanical gardens at Kirstenbosch.
Accommodation: Newlands Guesthouse, Newlands.
Day 7: Make your way around the city bowl along a gravel road, with beautiful views of Cape Town as you head down the green belt and into Camps Bay.

If you choose to only walk a few of the seven days, please make special arrangements with the team.
ATTENDING THE SET DATE CAPE CAMINO
For bookings and enquiries, please contact the organisers directly on peggy@capecamino.co.za or +27 (0)83 99 77 404 or book online. The entire package costs R8 714 per person sharing. Get dropped off at the starting point, walk your way, and embrace your sacred journey.

OTHER SET DATE CAMINOS
The first Set Date Cape Camino kicked off in 2018 and was so popular that there will now be four Set Date Caminos per year: 1–7 March, 3–9 May, 6–12 September and 1–7 November 2019. You can explore more about these seven-day itineraries online.
WATCH: 1000KM CAMINO EXPERIENCE IN SA
---
It's okay to lose your mind to connect to emotions and spirit at the Mind, Body Spirit talk by Brett Simpson.
If you're bored of going to the gym, explore fun ways to stay fit.
Looking for things to do that will keep you extra busy? Look no further than our bucket list or these wonderful hikes and walks.
Have you ever explored Deer Park or our incredible scenic routes? How about Kalk Bay, St James, Kirstenbosch, or Hout Bay? Sure to inspire you are the best pics of Cape Town.
---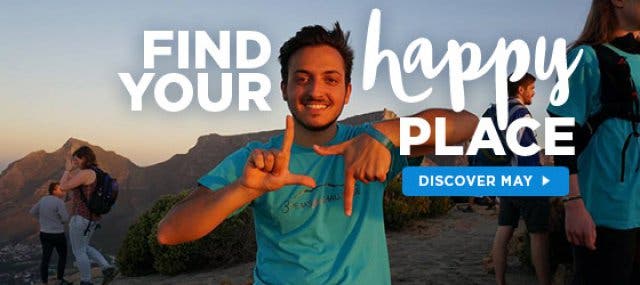 Supercharge your event? Our Events Support Programme gets results. Contact support@capetownmagazine.com or +27 (0)21 422 2444.
Use our events section for an up-to-date overview of what's happening in the city, 'burbs and dorpies. Join our newsletter and get quick access on the go by adding us to your mobile home screen for the ultimate guide to discoveries in Cape Town.

Follow and like us on Twitter ❤ Facebook ❤ LinkedIn ❤ Instagram ❤ Pinterest for updates.