Your Guide to The National Elections: When And Where To Vote + What To Expect
Double check that you're registered, find your voting station and get everything you need to know about South Africa's 2019 elections
The upcoming general election, happening on 8 May 2019, is the sixth national general election since the end of apartheid in 1994. President Cyril Ramaphosa will be looking to retain his party, the ANC's 25-year reign since the dawn of democracy, with the EFF and DA expected to be stiff opposition. Here's how you can make sure you have a say.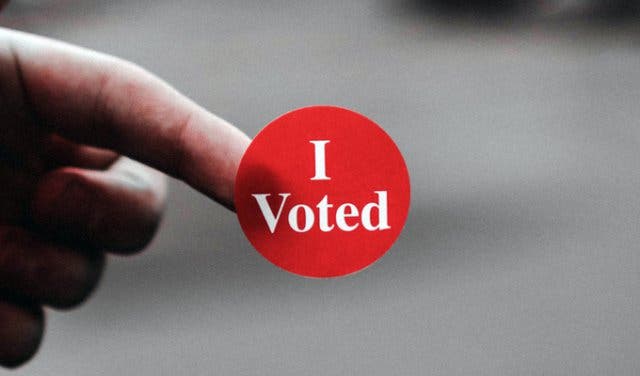 ARE YOU REGISTERED?
You have to be registered to vote in the general elections. Registration closed on 13 March 2019, so if you haven't registered yet, you won't be able to for this year's election. If you've moved cities or neighbourhoods since you first registered, you'll need to update that information by setting up an appointment with your nearest IEC office to update your address.

HOW DO I CHECK MY REGISTRATION STATUS?
SMS your ID number to 32180 (R1 per SMS)
You can even check your details online. It's quick and free, all you need to do is enter your ID number on the official IEC website.
Or, you can head to your nearest IEC office, there are offices in every province, to check your status, all you'll need is your physical ID book/card.

WHAT ARE THE GENERAL ELECTIONS?
The general elections are held every five years in South Africa. They're held to elect three important political structures: 1) a new National Assembly, made up of 400 members of parliament; 2) new provincial legislatures, including the premier of each province. Most famously, though, 3) it's when we elect the ruling party, which appoints the next president of South Africa.

The current president and 12th head of state of South Africa, including before democracy, Cyril Ramaphosa, will lead the ruling ANC in the coming elections, hoping to retain his presidency after taking over from Jacob Zuma – who resigned from office on 14 February 2018 – in the beginning of last year.
HOW DO THE GENERAL ELECTIONS WORK?
Apart from presidential candidates, South Africans vote for a political party, not an individual. The winning party gets the same number of seats in Parliament that it won in the election. Then, each party decides on members to fill the seats it has won.

THE DATE OF THE GENERAL ELECTIONS 2019
The general elections will be held on Wednesday, 8 May 2019. And it has been declared a public holiday to allow everyone a chance to cast their vote.

HOW DO I CHECK MY VOTING STATION?
Voting takes place at various voting stations around the country. You can find your voting station (where you are registered to cast your vote) via IEC's Voting Station Finder.

WHAT IS THE ROLE OF THE IEC?
The Independent Electoral Commission (IEC) of South Africa, was established by the Constitution to protect democracy in South Africa. It's funded by the public, independent of government. The IEC's job is to ensure a fair and free election by managing the elections at all three levels of government, which are Executive (the Cabinet), Legislature (the Parliament) and the Judiciary (the Courts).
Don't forget that voting day is a public holiday, so you'll have all day to cast your vote. For any other voting-related queries, head to Elections.org.za.
---
Know what other days you get off this year with our list of public holidays.
Celebrate your freedom with these cool Freedom Day events.
You work hard, you deserve a day off. Here's what to get up to on Worker's Day.
---
Use our events section for an up-to-date overview of what's happening in the city, suburbs and dorpies. Join our newsletter and add us to your mobile home screen for the ultimate guide to discoveries in Cape Town.
Follow and like us on Twitter ❤ Facebook ❤ LinkedIn ❤ Instagram ❤ Pinterest for updates.