NEW: Cooking Service for Time-Strapped Families
Let Me Cook For You makes homemade, halaal food – think lobster sliders, beef fillet and tandoori chicken – so you don't have to
"There is a difference between wanting to cook and having to cook," says Nadia Slamang, owner of home-based cooking service Let Me Cook For You, which saves you the hassle of making home-cooked food, when all you want to do after a busy day is get home and onto the couch.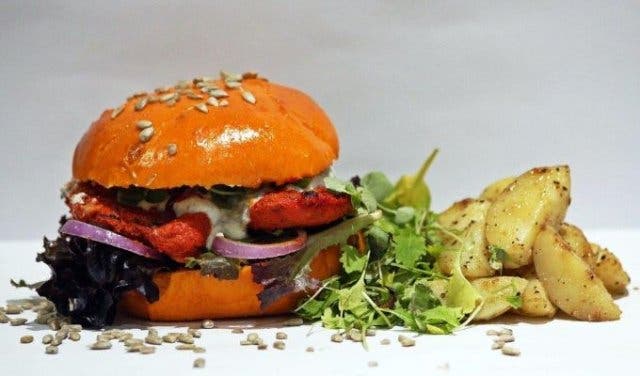 HER HAPPY PLACE
Nadia loves experimenting in the kitchen and recreating dishes in her own way. "My father and I always dreamt and spoke about opening an underground coffee shop or bistro where we wouldn't have set menus, just meals of the day'."
The dream started to take shape for Nadia after her father passed away in 2015. "We used to have our own version of Come Dine with Me at home. Subsequently, one of the dishes we made is now one of the most popular dishes that I sell – beef fillet with creamy mushroom sauce."
WHEN LIFE HANDS YOU LEMONS, MAKE TANDOORI
Two years ago, after suffering migraines for some time, Nadia discovered she had a brain tumour. She had the tumour removed in October 2017 and during recovery, she battled with her weight and the side effects of the medication. In January 2018, Nadia started the Banting diet and loved experimenting with new dishes. Her tandoori-style chicken made over hot coals with low-carb avo salad was so good, her family suggested that she sell it. In 2018, she started trading from home on Friday nights and progressed to trading at My Gourmet Market in Paarden Eiland until Let Me Cook For You was born.
WATCH: NADIA COOKS BOLLAS, QUICHE, SAUSAGE ROLLS AND SOUP
HUNGRY YET?
What's on the fully halaal menu? Nadia usually checks the weather for the week and then decides what to put on the line-up (no one wants salad for dinner on cold wintry nights). She loves using cream in her cooking and she's constantly improving her recipes.
It seems Nadia's efforts are paying off. Customers can't get enough of her butter chicken and roti. Other meals include the beef fillet, curries, roasts, rice dishes, braaied meats, bredies, a deconstructed Beef Wellington, mixed grills and lasagne. Light meals include lobster sliders, prawn and avo sliders (coming soon) and beef and chicken sliders made with black and orange-coloured buns. Nadia bakes the buns herself and colours the black ones with activated charcoal and the orange ones with saffron strings and a colour gel. Her dessert offerings might include chocolate-covered strawberries, mini peppermint puddings, mini trifles and other mini puddings.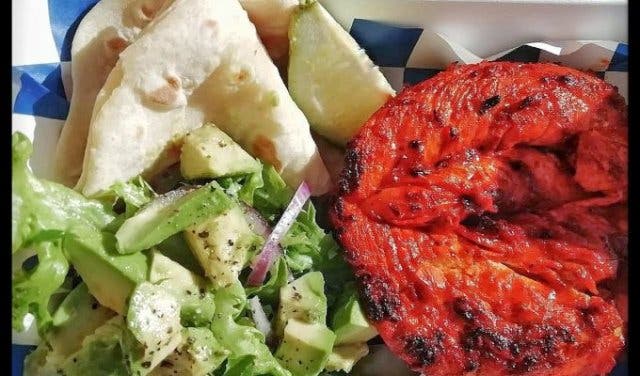 Nadia typically makes meals during the week for working families who don't have time to cook. Meals usually range from R250 – R300 for a family of four. On weekends, the "takeout crowd" come to collect.
She also caters for private functions – next time you're having guests over and don't want to cook, let Nadia cook for you. She offers a variety of platters which can be tailored to your needs.
WATCH: NADIA COOKS A LEKKER PRAWN DISH
PLEASE COOK FOR ME!
How does Let Me Cook For You work? You contact them via phone or email (website coming soon, see their other contact details below), place your order, and collect your food from Nadia's home in Surrey Estate. Delivery for platters and catered functions can be arranged. Let Me Cook For You offers card facilities thanks to Yoco.
You might catch Nadia trading at markets like the Revere Market which occasionally pops up in various locations and intimate markets in Crawford at Raglan Studios. Contact Nadia to find out where and when you can pop by and try her legendary tandoori chicken with avo salad (and tempt the kids with sliders).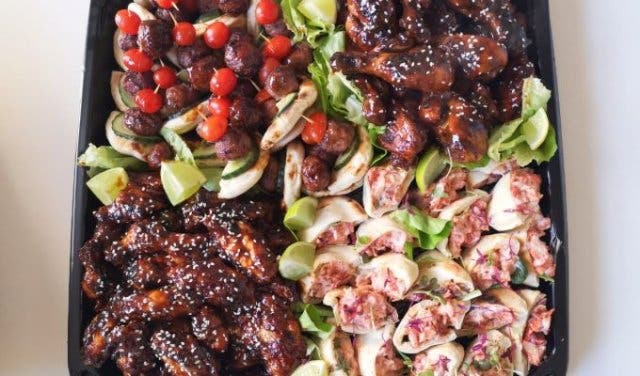 LET ME COOK FOR YOU
Address: 64 Pluto Road Surrey Estate, Athlone Cape Town
Contact: letmecookyoursupper@gmail.com, +27(0)83 551 1552, Facebook, Instagram
Hours: Mon – Fri 9am–6pm; weekend availability is upon request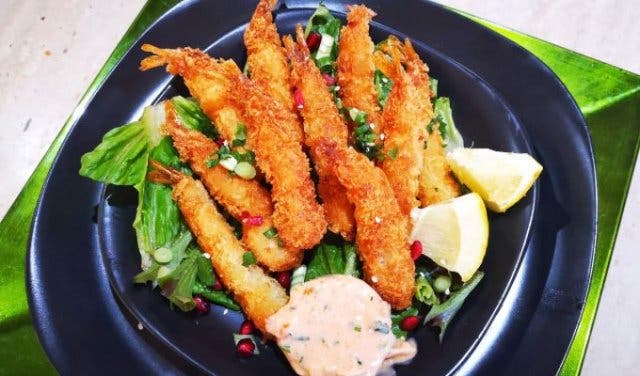 ---
ABOUT #CapeTownMagNew:
#CapeTownMagNew discovers exciting new places in and around Cape Town and the Western Cape. We celebrate entrepreneurship and we tell their unique stories.
Follow #CapeTownMagNew on Twitter and Facebook for the latest updates or read more here about new places in Cape Town.
PLUS: NOMINATE A FRIEND'S NEW BUSINESS
You never forget the people who supported you when you first started out. That's why we're giving you the chance to nominate your family member or friend's new business to win R60 000's worth of activations and the chance to win a Yoco starter pack. Just click to fill out a form (less than a minute) to nominate a new business.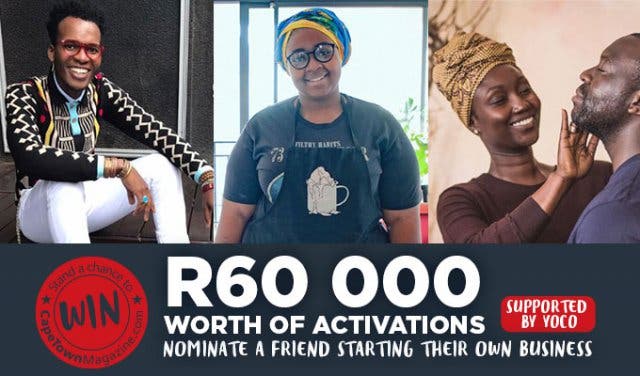 ---
NEW: The one dish, served one day a week that feeds whole families at Akni in the Bo-Kaap.
Cabbage to the rescue of your health and the environment with catering company McKay Cabbage Bowls.
If you do feel like cooking, try this Cape Malay breyani recipe.
For more inspiration, try one of these cooking classes or Cape Malay cooking classes.
Check out where you can find amazing halaal food or try the halaal market.
Keep your wellness in check with these healthy eateries.
---
Use our events section for an up-to-date overview of what's happening in the city, 'burbs and dorpies. Join our newsletter and get quick access on the go by adding us to your mobile home screen for the ultimate guide to discoveries in Cape Town.
Follow and like us on Twitter ❤ Facebook ❤ LinkedIn ❤ Instagram ❤ Pinterest for updates.