Lekker and Unique Cooking Classes in and around Cape Town
Lovely cookery and cake (decorating) short courses to help you become the kitchen maestro you've always dreamed of being
Last updated: 22 November 2019
Thanks to the rise of food television shows and culinary competitions, like Masterchef et al, the kitchen has become glamorous again, and everyone seems to want a slice of the gourmet pie. Fortunately for Capetonians whose similarity to Gordon Ramsey only goes as far as his generous sprinklings of the 'F' word, we've come up with a compilation of the best cooking classes Cape Town has to offer to take amateurs from sandwiches to soufflés in a matter of a few short courses.
Not to mention, for those who dream of making multi-tiered cakes adorned with elaborate and intricate sugary embellishments, there are plenty of cake decorating classes in Cape Town that will teach the tricks of the trade; plus, since you can take your creations home with you, you really get to have your cake and eat it too. The days of microwave meals and bad takeaways are over; grab an apron and the nearest mixing bowl. It's time to get cooking.


WHAT'S COOKING AT THE CHEF'S STUDIO?
Renowned chef Matt Manning's base on 103 Bree street is a loft with rugged concrete countertops, from décor partner Caesarstone, steel finishes and the cutting-edge cooking technology and cookware you would expect in a professional working kitchen. It's called The Chef's Studio and hosts Manning's One Ingredient experience, where you cook and eat a five-course meal paired with a selection of fine wines. What's Cooking happens on the first Tuesday of every month and teaches everyday people everyday cooking, like mushroom risotto. Private classes are also available at The Chef's Studio.
Price: What's Cooking: R350 per person, including a pre-prepared starter; One Ingredient: R750 per person, including a five-course meal, welcome drink and wine pairing
Booking: For reservations or more information, send an email to info@mattmanningchef.com or call +27 (0)76 256 8654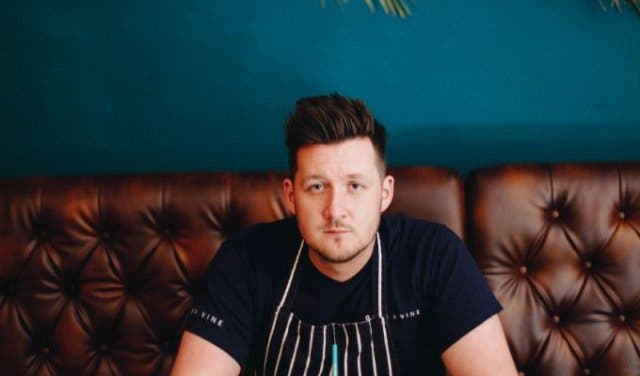 103 Bree Street, Cape Town, info@mattmanningchef.com,+27 (0)76 256 8654
FORAGE FOR KAROO FOOD BY BIKE OR TUK-TUK
African Relish in Prince Albert offers an award-winning travel adventure that includes taking a tuk-tuk around the town, followed by a cooking class led by resident Chef Alexa Wiehahn. There's also a gourmet cycling tour of the picturesque Prince Albert region or a foraging excursion, and the ingredients are then used to make a meal. Choose from half-day or full day-course options or create your own. It's worth staying at the African Relish Karoo accommodation – there are great specials on at African Relish cooking school and find an affordable summer food adventure in the Karoo at African Relish cooking school and Karoo accommodation. How about an adventure during a day in Prince Albert?
Price: Half-day courses are from R875 per person and come with lunch or dinner. For full-day courses the cost is from R1525, including lunch and dinner.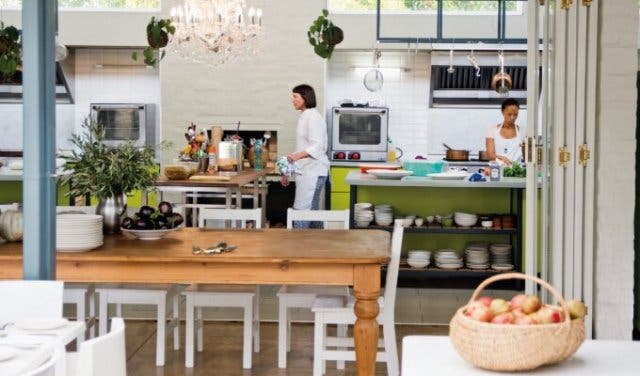 34 Church Street, Prince Albert, +27 (0)23 541 1381, +27 (0)72 582 8749, foodies@africanrelish.com
LEOPARD'S LEAP FAMILY VINEYARDS
Did you miss out on Leopards Leap's popular series of cooking demonstrations? Not to worry. You can still make the leap from food lover to the connoisseur, by booking a customized cooking demonstration for your colleagues or friends and even choose the cooking style that would best suit your party's particular palate. Cooking demonstrations are all presented in the Leopard's Leap kitchen and can accommodate up to 20 people per demonstration. Large-screen television sets give a clear picture of the chef's instructions and techniques, while each person receives printed recipes to apply their newly acquired cooking skills at home. The class will last approximately two and a half hours, which includes the celebration dinner. The dinner meal is also complemented by Leopard's Leap wines, each selected by Leopard's Leap Cellarmaster to complement the foods prepared by you. A minimum of ten guests is required.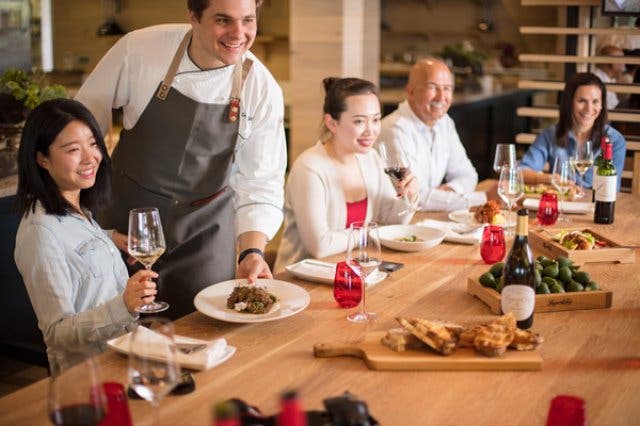 Book in advance at: reservations@leopardsleap.co.za or +27 (0)21 876 8002
TESSA'S BAKERY
Tessa's Bakery recently set up shop in Milnerton and what a sugar-filled fantasy land it is! The bakery crafts confectionary delights in every style and flavour, and now they are taking classes. That's right, as a member of the public you can take a class with the master sugar-crafters at Tessa's Bakery and pick up some of their skills. Their classes range from kiddies ones (where the mini masterchefs will learn how to ice biscuits) and learning to craft a unicorn out of fondant, to forming edible succulents. Learning the ins and outs of ganache and 'dirty icing is an option too.
Cost: The courses range in price from R250/p to R950/p depending on which class you choose to take.
Booking: For more information, check out the Tessa's Bakery website - Tessasbakery.co.za and you can book online from there!
Milpark Centre, Jasmin Road | Milnerton | Tessasbakery.co.za | +27 (0)21 551 6107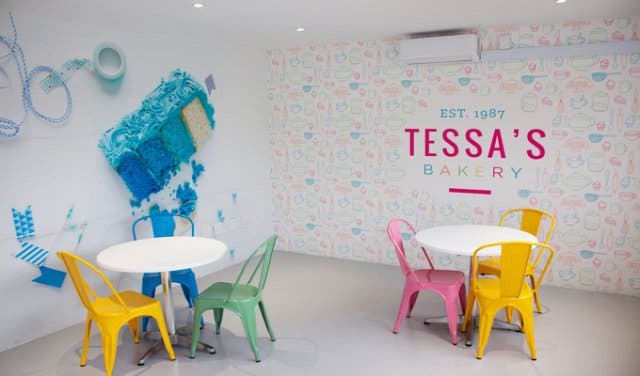 GINGER AND LIME IN FRESNAYE
Ginger and Lime run their cooking classes a little differently; you all make one meal and eat it together! Each person will be given a component to prepare and recipes for all components so you can replicate the meal at home for family and friends. Their studio boasts stunning sea views and their course roster is incredibly diverse; they have classes focusing on Italian to Thai and Chinese to French cuisine - a true global affair. If you've ever wanted to master the cuisine of another land, well this is your chance! Ginger and Lime will teach you a multitude of techniques and tricks, as well as how to best handle certain ingredients in the kitchen. Your cooking skills will soar if you accept guidance from these passionate foodies. Their classes are incredibly interactive and you can ask as many questions as you can possibly think of. Make sure you come hungry, because Ginger and Lime doesn't disappoint on the foodie front. Happy cooking!
Cost: Each course is priced separately, and to check out the schedule, please head to Gingerandlime.co.za for more info!
Booking: To make a booking, please contact Ginger and Lime directly via email; info@gingerandlime.co.za.
2b Ave Disandt | Fresnaye | Cape Town | +27 (0)83 660 1146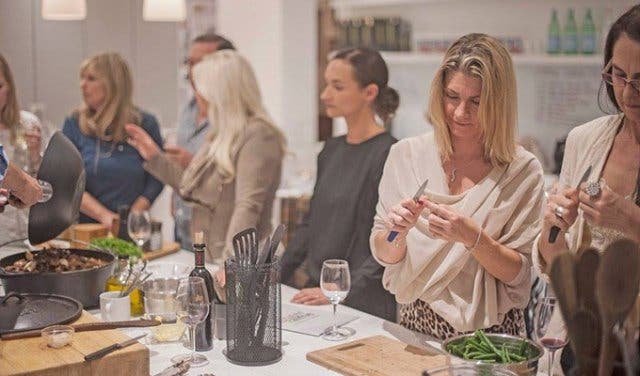 BREAD-MAKING COURSES AT MÔRESON WINE FARM
We've all been told that we shouldn't play with our food, but at Bread & Wines Restaurant, Môreson Wine Farm in Franschhoek, they more than encourage it. Their monthly bread-making courses invite your inner kid to get stuck in, so that you too can replicate that magical freshly baked bread smell at home. You'll learn to make four different types of dough – focaccia, olive oil brown, sourdough and soda bread – and receive your very own apron and recipe book to take home. Not to mention, as part of the course you'll get to sample some of Môreson's award-winning wines while the delectable dough does its thing in the oven, and then, once the bread is baked, you can indulge in a light lunch at Bread & Wines Vineyard Restaurant accompanied by your very own crusty creations. The classes are scheduled for one Saturday a month, starting at 9:30am. Visit www.breadandwine.co.za for more information and forthcoming class dates.
Cost: The bread-making course costs R985p/p and includes an apron, a recipe book, wine tasting and lunch.
Booking: Bookings are essential and can be made by emailing breadandwine@moreson.co.za
Môreson Farm | Happy Valley Road | Franschhoek | +27 (0) 21 876 4004
LITTLE COOKS CLUB'S CHILDREN & ADULT COOKING CLASSES
With cooking classes available in teachers' homes in the Somerset West (amongst other areas), Little Cooks Club is suitable for mini chefs from just two years old all the way up to young adults aged six years; plus, they offer lessons for grown-ups who want menu ideas that can help form better eating habits as well as Junior Chef classes for kids from seven to 15 years old. Depending on the instructor, adult classes for clueless cooks are held on a one-on-one basis in the student's' own kitchen or at the teacher's home for groups of more than five people. The Little Cooks classes aim to encourage and instil a healthy attitude toward food from a young age by teaching children about where their food comes from and the process it takes to prepare it.
Cost: Class prices are available on request by visiting their website - Littlecooksclub.co.za.
Booking: Most classes take place on Saturdays, and bookings can be made by emailing headoffice@littlecooksclub.co.za.
Northern Suburbs | +27 (0)83 556 3434 | headoffice@littlecooksclub.co.za
KITCHEN ANGEL
Culinary queen Lynn Angel focuses on the five senses for her regular once-a-week cooking classes, teaching students not just to follow a recipe, but rather to rely on their intuition and personal tastes to really bring a dish to life. Before joining her regular sessions, Lynn encourages potential students to attend her Kitchen Confidence course, which covers essential basics like knife skills and heat control, so that cooks can tackle any recipe with their newfound expert knowledge. The four-hour evening cooking courses feature lessons in simple cuisine, like midweek suppers, as well as more elaborate themes, like classy South African food and menus for entertaining. They also regularly focus on fare from specific regions, including Asia, the Mediterranean, Italy and France. The cooking classes take place in Lynn's cavernous kitchen and are for groups of eight to 10 people. All equipment is included; though, students must bring their own apron. Lynn can also do team building classes for groups of up to 20. Go to Kitchenangel.co.za for the weekly class schedule.
Cost: All of the classes at Kitchen Angel cost R1200p/p, which includes utensils, equipment and class notes.
Booking: Booking for classes can be made online at the Kitchen Angel website.
Southern Suburbs | Newlands | +27 (0)82 440 9397
JULIE'S CAKE STUDIO
Ever wanted to make one of those fantastically adorned cakes complete with elaborate icing and your favourite scene from Grease replicated in marzipan? Now you can (maybe not the Grease thing) with cake decorating classes at Julie's Cake Studio in Claremont. The school offers short courses and once-off workshops in basically everything relating to baked goods, from embellishing cupcakes, biscuits and wedding cakes to creating sugar flowers and figurines. There is an eight-week beginner course (it can also be squeezed into one intensive week for out-of-towners) that covers the basics of cake decorating, and the eight-week advanced course – it's mandatory you complete the beginner's course beforehand or submit a portfolio – addresses more complex aspects, like stencils, draping, embossing and chocolate work. Additionally, the workshops and demonstrations are for both beginners and experts who want to develop skills in the various techniques or work on themed projects (think Halloween and Christmas baking). The classes require a minimum of four people, and personal classes for four to eight people can also be pre-arranged. Go to Juliescakestudio.co.za for the schedule of classes and more information.
Cost: The price of once-off workshops and demonstrations ranges from R450p/p to R600p/p, depending on the class. The eight-week beginner course costs R5500p/p including the equipment, and the eight-week advanced course costs R5 500 including equipment.
Booking: Book a class by emailing Julie@juliescakestudio.co.za. All bookings must be made at least one week before the class is scheduled to run, classes strictly by appointment only.
22 Roseville Rd | Claremont | +27 (0) 21 686 2372
STIR CRAZY COOKING SCHOOL
This Hout Bay cooking school boasts a fully equipped kitchen 'classroom' that can house up to 20 students at their own workstations, which means that each budding chef gets 100% involved in the cooking process from prepping to plating. The casual, interactive cooking courses are led by Stir Crazy's team of professionally trained and experienced chef tutors, and they are suitable for both newbies and the more experienced. Some of the lesson themes include tapas and starters, four regions of Indian cuisine, seafood and flavours of Vietnam and Cambodia. Not to mention, there is also a basic home cooking and domestic training course for those who don't know the difference between sautéing and simmering. Go to Stircrazycatering.co.za for the full course schedule.
Cost: Prices range from R500p/p to R1 800p/p depending on which course you select.
Booking: Enrolment forms are available on the cooking school's website, or you can email info@stircrazycatering.co.za. A minimum of eight people is required for the short courses, and at least six learners are needed for the longer sessions.
3 Woodcutters Grove Estate | Hout Bay | Cape Town | +27 (0)21 790 7165 | info@stircrazycatering.co.za
THE CHOCOLATE STUDIO BY LINDT CHOCOLATE
Honestly, we've all probably fantasized about working with silky, luxurious chocolate like Juliette Binoche in Chocolat. And now, with just a couple of evening classes at the flagship confectioner's haven in the Silo District, you too can be a master of truffles and toffees. The Chocolate Studio is endorsed by Lindt's master Swiss chocolatiers and offers a variety of classes for beginners and enthusiasts, like chocolate appreciation (not that it's not appreciated enough), decadent and entertaining desserts and the art of making macarons and classic boutique pastries. There are also themed lessons for occasions like Valentine's Day and Halloween; plus, children can come and make their own chocolate creations for Easter and Christmas. There are a variety of courses, with a maximum of 12 to 15 people per class, scheduled each month for both beginners and advanced cooks. Private lessons are also available per consultation.
Cost: Prices range from R345p/p for the most basic classes up to R895p/p for the masterclasses.
Booking: Bookings should be made one month in advance, and these can be made online at Chocolatestudio.co.za. The schedule of courses is also available via the site.
Silo 2 | V & A Waterfront | Cape Town | +27 (0) 21 831 0360
TOP NOSH
German-born top chef Nadin Demmler is a member of Culinary Team SA (they compete in the International Exhibition of Culinary Art aka the Culinary Olympics) and beloved instructor at her own cooking school, Top Nosh, which gives beginners and domestic cooks hands-on lessons in basic food preparation, themed cooking and entertainment cooking. For kitchen newbies, Nadin uses four to six class sessions to go over techniques and methods needed to prepare soups, fish, chicken, pasta and desserts, while trying to make amateur chefs brave enough to claim popular recipes and make them their own. Alternatively, seasoned foodies can pick up extra hints and tips at the four-lesson entertainment cooking course or the once-off themed classes that cover everything from Mediterranean and sushi to vegetarian and wheat and gluten-free cooking. Top Nosh also offers lessons for teens, as well as couples and private parties who want to have a more experiential three-course dining experience. There is a maximum of eight participants for each session, and students are welcome to bring wine and drinks to enjoy while they cook and after, when everyone feasts on their homemade culinary creations.
Cost: Prices for the classes range from R1900p/p to R5320p/couple depending on whether you elect to attend four or six classes.
Booking: Visit Top-nosh.net to make bookings and to see the class schedule.
51 Heerengracht Road | Bergvliet | Cape Town | +27 (0) 82 782 3622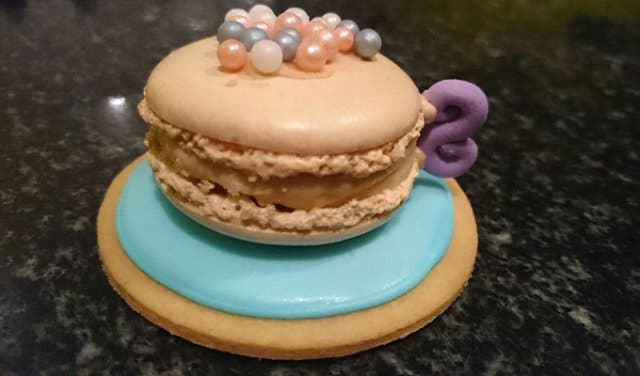 SUGAR CAKES
Learn how to make the perfect decorations for cakes and cupcakes, like roses, daisies and figurines, at these regular classes in Durbanville led by Linda Knop. The master cake maker offers Tuesday and Thursday lessons that cover the basic essentials beginners need to master the intricate world of sugar petals and royal icing. Advanced classes are also available for those who want to take their creations to the next level; for example, there is an advanced roses and lilies course during which it takes three weeks to complete a single flower with leaves and stems. Students will have to supply their own tools for the classes. Visit Sugarcakes.co.za to see all the courses on offer, and you can call Linda to find out what is available each week. Keep an eye out for special courses, like the Sugar Cakes techniques and skills course, which teaches beginners and advanced students the art of rose and tiger lily making, as well as crafting animals and figurines.
Cost: If you'd like to attend a class, please contact Linda on the details below and she will quote you a price. Happy crafting!
Booking: Call Linda at +27 (0)82 341 6037 to book for a class or course. Payment must be made one month in advance.
7 Boegoe Close | Vierlanden | Durbanville | +27 (0)21 976 3280
---
Cook your steak and eat it, too at Foodie Night School.
Learn the tricks of authentic local cuisine at a South African cooking class.
Foodie safari in Prince Albert at African Relish cooking school.
Learn to make the perfect cookie with this cookie decorating class.
Dinner with a difference: try a cultured menu at the Fermented food pairing.
NEW: Cooking service for time-strapped families at Let Me Cook For You.
Learn skills, get ahead and make money with these short courses in Cape Town.
Learn to make Cape Malay sago pudding and an egg-free alternative with this sago pudding recipe.
Save your bacon with creative and delicious plant-based cooking at the Playful Vegan Cooking Course.
Popular the whole year but particularly over Easter, we've got the inside scoop on making the ultimate pickled fish recipe.
Create your own cake on a stick at this DIY cakesicle class, and discover an even sweeter side of life at Tessa's Bakery.
---
Use our events section for an up-to-date overview of happenings in Cape Town. Also don't forget to subscribe to our newsletter, follow us on Twitter, like us on Facebook, connect with us on LinkedIn and check out our Pinterest boards for updates.