Things to do for Free in Cape Town
Short on cash? Here is a treasure trove of free things to do in the Mother City
Update: 14 November 2018
Updated: 7 January 2020
You don't have to break the bank to explore Cape Town. There are many things to do that cost nothing: free birthday fun, beautiful parks, free poetry readings, and so many special discoveries to make.
VISIT THE AQUARIUM FOR FREE ON YOUR BIRTHDAY
The Two Oceans Aquarium at the V&A Waterfront offers free access to all South Africans on their birthday (or up to six days thereafter). All you need to do is arrive and present your valid South African ID or driver's licence. Get excited to visit the Two Oceans Aquarium in Cape Town.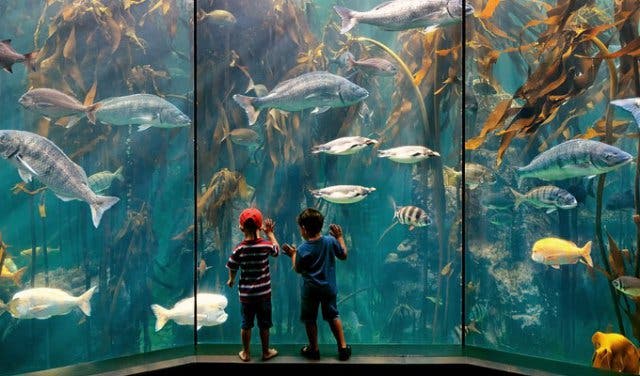 Dock Road, V&A Waterfront | +27 (0)21 418 3823 | functions@aquarium.co.za
HIRE A CAR AND DISCOVER CAPE TOWN'S HIDDEN GEMS
The freedom of travelling at your own pace is priceless. From beaches to forest walks, you can see far more of Cape Town and enjoy many free activities in a rental car. You can also get many more freebies, like unlimited kilometres without excess and a 24-hr countrywide emergency service, if you rent from AroundAboutCars.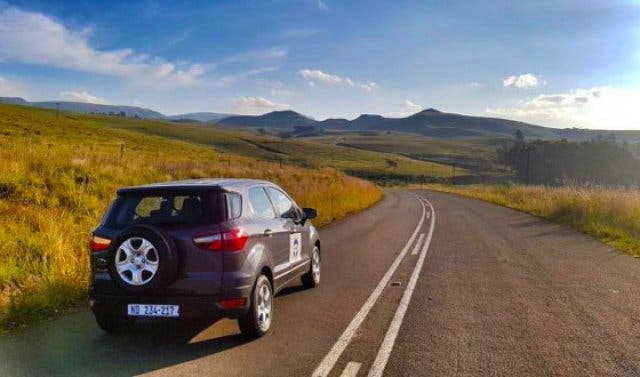 20 Bloem Street | Cape Town | 8001| +27 21 422 4022 | info@aroundaboutcars.co.za
TACKLE ONE OF CAPE TOWN'S FAVOURITE HIKES
Between Table Mountain and Signal Hill, you'll find a mountain steeped in romance and tradition: Lion's Head. Head up just before sunset and enjoy a picnic with a breathtaking view of Camps Bay and Cape Town, then hike down the trail illuminated by the full moon. You're not truly a Capetonian until you've climbed Lion's Head.

Lion's Head & Signal Hill | Cape Town
GET SOME FRESH AIR
Take in the crisp ocean air along the stunning seaside promenade. The promenade is frequented by walkers, cyclists and skaters – a sunset jog is a fantastic idea. Get in touch with your inner-child and swing high in the air at one of the grassy parks or flex those muscles at the innovative outdoor gym. If that all sounds a little too busy, opt for a leisurely stroll and end off with a cocktail while you watch the sun go down over the Atlantic.

The Promenade | Sea Point | Cape Town
COOL MOUNTAIN STREAMS AND A SHADY FOREST
Cape Town's vast natural beauty is something unmissable and all the serious hikers should head over to the Cecilia Forest to catch a glimpse of the legendary fairies and take a sip of fresh mountain water. Start your hike where Hohenort Drive meets Rhodes Drive in Newlands. The glades, streams, waterfall and mossy paths will soothe your soul and leave you in a state of equanimity.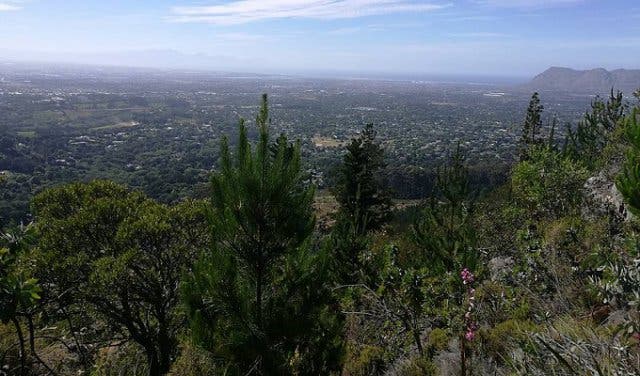 Newlands to Table Mountain | Cape Town
EXPLORE CAPE TOWN BIODIVERSITY IN AN URBAN PARK
Green Point Urban Park is an amazing oasis of natural beauty. It's spacious and immaculately landscaped. The cleverly designed biodiversity garden contains over 300 clearly labelled Western Cape plant species, and entry is free. Afterwards, unwind on the sprawling lawn and enjoy a packed picnic with your family and friends.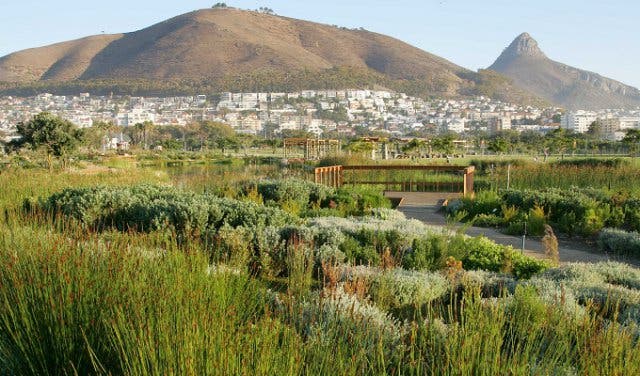 Green Point Urban Park |1 Fritz Sonnenberg Rd | Green Point | Cape Town | 8051
FEED SQUIRRELS IN CAPE TOWN'S GREEN HEART
Just as the Company's Garden used to enchant ocean-weary travellers centuries ago, today this green heart of the city continues to charm tourists and locals alike. The winding avenues of oaks, inviting lawns, and the mosaic of indigenous herbs and succulents are a welcome respite from the bustling streets of the surrounding CBD. Any weekday, you'll find it alive with office-workers enjoying a leisurely lunch, buskers, tourists, and joggers. And who can resist the cute and fluffy squirrels climbing the trees and hopping right up to you? These bushy-tailed animals don't want your money: just a few peanuts will do. Bring a picnic blanket and snacks from home and enjoy the idyllic inner-city setting.

Company's Garden | 19 Queen Victoria St | City Centre | Cape Town | 8000
FREE CONCERTS IN DE WAAL PARK
De Waal Park is a community park situated in the heart of the City Bowl, and on any sunny day it's filled with families and their four-legged friends. Pack a picnic basket and a blanket and have a tranquil day out, or plan your visit for one of their free Summer Concerts. De Waal Park plays host to SA's hottest acts. Bring the whole family along to sing and dance at Concerts In The Park.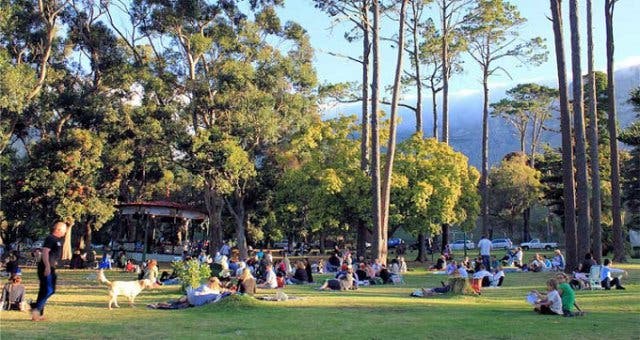 De Waal Park | Molteno Rd | Oranjezicht | Cape Town | 8000
CATCH A WAVE
The surfing culture out at surfer's corner in Muizenberg has been alive and well for generations now. This little coastal community is filled with friendly faces and awesome vibes. Come rain or shine, hot or cold (the waves are actually best in winter), you can while away the day riding the swells at Muizenberg beach You won't need a cent to hit the surf at any of Cape Town's iconic surf spots.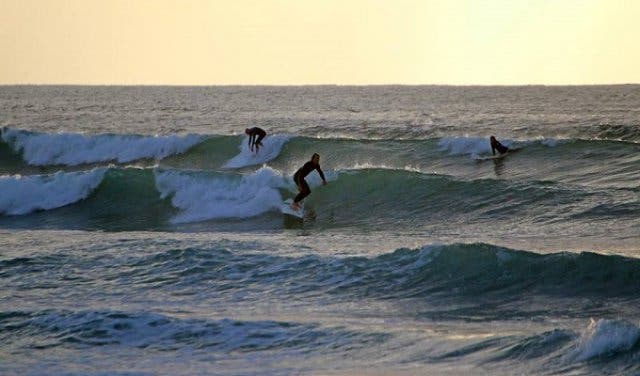 Surfer's Corner | Beach Road | Muizenburg | +27(0) 21 788 2909
TAKE THE FAMILY ON A MOONLIGHT MEANDER
The family-friendly Muizenberg Moonlight Meander takes place on the second Saturday of each month. The event is focused on making Muizenberg Beach a safer space for all. The group meets at Surfer's Corner at 6 PM, and enjoys the beach walk together.
Surfer's Corner | Beach Road | Muizenberg | +27(0) 21 788 2909
IMMERSE YOURSELF IN LOCAL LITERATURE
The Centre for the Book, located right in the heart of the city, promotes a culture of reading, writing, and publishing in all local languages. Look out for their activities and events, such as poetry readings, writing groups, and workshops. A visit to their soaring wood-panelled interior will inspire even the most reluctant bibliophobes.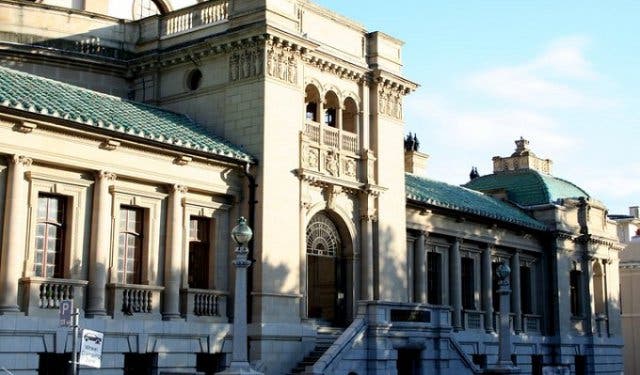 62 Queen Victoria Street | City Bowl | Cape Town | +27 (0)21 423 2669
FALL IN LOVE WITH BOOKS
The Kloof Street Library is situated in an old gabled house at the top of the CBD's buzzy Kloof Street. The friendly staff will help you choose the perfect novel, African heritage, or children's book, and on a good day you can enjoy reading in their delightful garden.

122B Kloof Street | Tamboerskloof | City Bowl | Cape Town | +27 (0)21 424 3308
TEST YOUR KNOWLEDGE IN A PUB QUIZ
A thirst for knowledge and beer on tap are a match made in heaven. Experience the magical combo at a quiz night at your local pub. A lot of them charge a small fee, but there are free options, including Aandklas in Stellenbosch, which takes place every Thursday. Get your mates together and rise to the challenge of one of the many Cape Town pub quiz nights.

43A Bird Street | Stellenbosch | Western Cape | +27 (0)21 883 3545
PUNCTUATE YOUR DAY WITH A BANG
Signal Hill is located next to Lion's Head, with stunning views of the Atlantic. It's home to a number of historic features such as the Signal Hill cannon, which was originally fired daily at noon to signal the arrival of ships in the bay. It is still fired today, and it is Cape Town's oldest tradition. At 12h00 exactly, the Noon Gun is fired – it's a whole lot of fun to watch.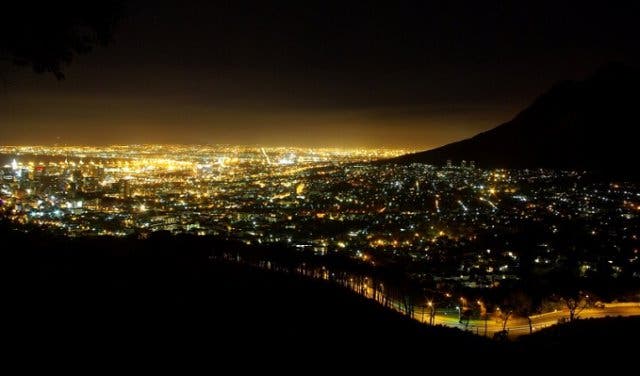 Signal Hill | Cape Town | 8001
TAKE A SELFIE WITH CAPE TOWN'S MOST FAMOUS DOG
A monument in Simon's Town commemorates Just Nuisance, a Great Dane who befriended the Royal Navy. He made such an impression that he was enlisted, wore a sailor's hat, turned up at functions and did much to boost the morale of sailors at sea. You can also visit the Simon's Town Museum, which displays his papers, collar, and photographs.

Just Nuisance Monument | Jubilee Square | Simon's Town
GET YOUR CULTURE AND HISTORY FIX
Iziko Museums regularly have free entry days (usually on public holidays), and you can explore their extensive art, social history, and natural history collections. The Bo-Kaap Museum showcases the history of Islamic heritage and culture in South Africa, and is set in the historic neighbourhood that is home to many descendants of freed slaves. The Planetarium, which forms part of the South African Museum Building in the Company's Garden, is an incredibly entertaining day out, no matter your age.

Rust en Vreugd | 78 Buitenkant St | City Centre | Cape Town | 8000
FREE WINE TASTINGS ON TRENDY KLOOF STREET
Wine Concepts on Kloof Street has free wine tastings every single day! Yes, you read that right, you can sip 'n swirl some of the best wines around all for mahala. Tastings take place from 4 PM until 7 PM, Monday to Friday, and on weekends from noon until 3 PM. And what's more, you get a cool 10% off any of the wines up for tasting that day.

Lifestyle on Kloof | 50 Kloof Street | +27 21 426 4401
SOAK UP THE MARKET VIBE
While you may be tempted to dig into your pockets by the sheer volume of mouth-watering food, boutique fashion, crafts, and local produce at the Neighbourgoods Market, it is also a great outing you can enjoy for free. There is no entry fee, and you can catch live bands performing. It takes place every Saturday from 9 AM to 2 PM. Another firm favourite amongst locals is the Bay Harbour Market (also informally called the Hout Bay Market). It is open every weekend (Friday 5 PM to 9 PM; Saturday and Sunday 9:30 AM to 4 PM). There are games to join in, bands to watch, and friends to be made. You're in for a great time at any of the markets in Cape Town.

The Old Biscuit Mill | 373-375 Albert Road | Woodstock | Cape Town
SHINE BRIGHT LIKE A DIAMOND
Embark on a fascinating, behind-the-scenes tour at Shimansky. Watch experts delicately shaping platinum, learn about the factors that affect the value of a diamond, and witness the glory of Shimansky's sparkling showroom. Although the tour is free, you or your partner may emerge with a twinkle in the eye for diamonds. Shine on with the Shimansky diamond tour.

Top Floor | The Clock Tower | V&A Waterfront | +27 (0)21 420 2788
BROWSE SOME CONTEMPORARY SOUTH AFRICAN ART
WhatiftheWorld Gallery provides a platform for contemporary artists and gives collectors the opportunity to discover new artists. You can enter the gallery to view these works of art for free. It's run by one of the co-founders of the NeighbourGoods Market and was one of the first galleries to open in Woodstock. They also represent some of SA's finest designers. You could spend weeks exploring all the galleries in Cape Town.

1 Argyle Street | Woodstock | Cape Town | +27 (0) 21447 2376
MEET YOUR NEW BFF
You might not be able to lift your bank balance, but you can lift your spirits. TEARS, which is located just off Kommetjie Road, is a non-profit organisation that rescues dogs and cats. Donate your time and take part in their dog-walking programme. We guarantee that after a few hours with a furry friend, you'll feel like a million bucks. Email tears@tears.org.co.za for more information.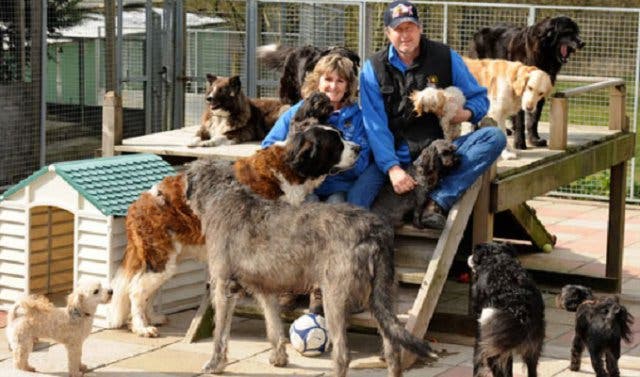 TEARS Animal Rescue | 4 Lekkerwater Road | Sunnydale | Cape Town
INVEST IN YOUR FUTURE: PLANT A TREE
Greenpop is a Cape Town-based NGO that plants trees, runs educational programmes, and hosts restoration festivals all in the name of a greener future. They host events aimed at raising environmental awareness: plant days at schools and football fields, jam sessions in Long Street's car parks, bicycle rides in Cape Town, and tree planting projects in Zambia, to name a few. You can get involved for free by signing up on their volunteer database. Make a real difference with Greenpop.
---
If you know someone who likes a good story, check out The Book Lounge.
Locals and visitors can discover something new during free walking tours of Cape Town.
Take a look at all the free things you can do on your birthday.
A new inclusive yoga studio, Holding Space reflective of local society at the black-owned yoga studio in Cape Town.
Get some fresh air and exercise, enjoy exquisite scenery and find some hidden gems in our collection of places worth hiking in Cape Town.
Got some cash and looking to tick something truly Capetonian off your bucket list? You've gotta try free diving with our friends at Ocean Experiences.
If you're celebrating, check out our collection of special party places.
---
Use our events section for an up-to-date overview of what's happening in the city, 'burbs and dorpies. Join our newsletter and get quick access on the go by adding us to your mobile home screen for the ultimate guide to discoveries in Cape Town.

Follow and like us on Twitter ❤ Facebook ❤ LinkedIn ❤ Instagram ❤ Pinterest for updates.