A Comfortable Space for Everyone: Inside The New Black-Owned Yoga Studio Holding Space in Woodstock
This yogi has put last year's racism-in-yoga saga behind her and opened her own, more outwardly inclusive yoga studio, Holding Space, in Woodstock
Holding Space is a new yoga studio with a difference in Woodstock. Situated just outside the city bowl on Victoria Road, where the crowd is wonderfully diverse, Holding Space is what yoga instructor, Kafui Awoonor, calls "the first black-owned and run yoga studio in Cape Town". And that's important to her, because, as some might know, Kafui was very vocal recently around making yoga more outwardly open and inviting to all Capetonians.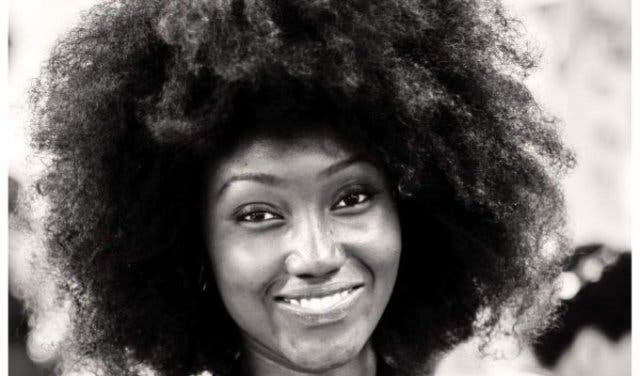 "I believe yoga is a valuable spiritual and physical practice that should be available and accessible for all. I'm passionate about introducing it to people from all walks of life."
INSPIRATION AND WHAT THE NAME "HOLDING SPACE" MEANS
For years, Kafui has wanted to introduce yoga to more people, to be more inclusive and reflective of South African society. And she felt that yoga in Cape Town hasn't always offered comfortable spaces for people from all walks of life.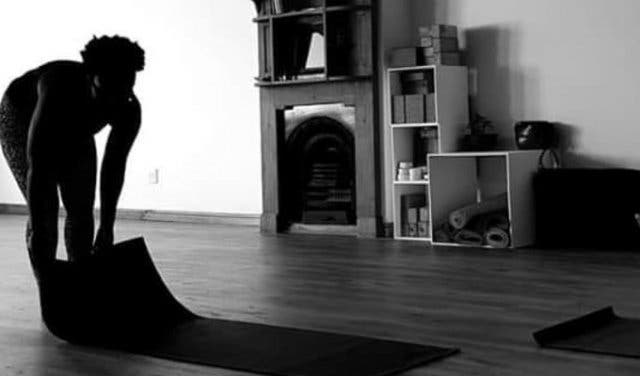 "After eight years of being part of the Cape Town yoga community and having various experiences of being excluded and discriminated against, I decided it was time to stop asking and start building," Kafui says.
"I often speak about holding space for yourself and for others. By this I mean, giving people a safe space to unpack and acknowledge whatever surfaces during practice."
And to create a truly inclusive yoga space, Kafui intends to bring in instructors from different backgrounds who, in their own way, can facilitate and guide people through processes and avenues of healing.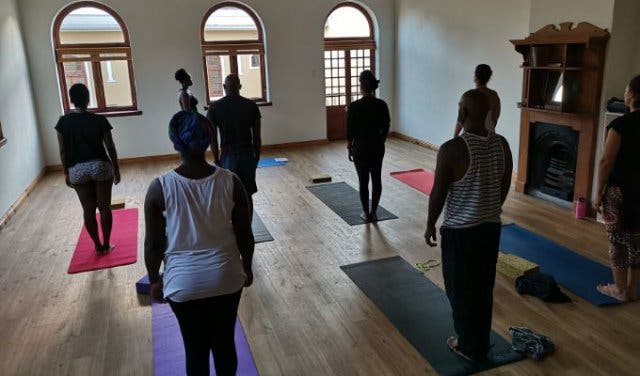 The name Holding Space surfaced while Kafui was brainstorming with her Freedom Friends collaborators. Freedom Friends strive to build a stronger, fresher and more balanced environment while having an amazing time and creating a new wave of consciousness.
INSIDE THE HOLDING SPACE STUDIO
The yoga studio is within the Holistic Health & Creative Centre in Victoria Road in Woodstock, on the first floor of a beautiful historic building. Kafui chose this building because, as soon as you step off the busy road outside into the studio, the atmosphere and energy change completely. It's a light and bright space, boasting beautiful hardwood floors while views of Devil's Peak add another dimension to make you feel as if you're in a completely different space.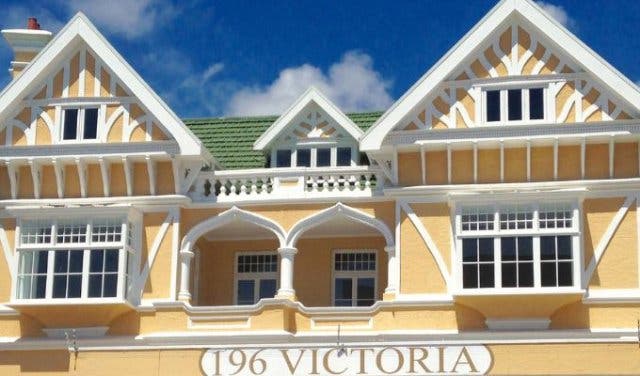 The Holistic Health & Creative Centre brings healthcare practitioners and independent visionary businesses together. In addition to the yoga studio, it also offers a vegetarian salad bar, therapy rooms, art gallery, workshop space and retail space.
WHAT'S AVAILABLE AT HOLDING SPACE?
Different types of yoga and wellbeing practices are available. From vinyasa, hatha and kundalini to movement therapy. You can also look forward to sound journey experiences, womens' circles and monthly new moon or full moon gatherings. For the latest events, follow Holding Space on Facebook.
THE INSTRUCTORS
The teachers have all come together with a similar vision. Hatha teacher, Mario Lee, has recently returned after 16 years abroad to bring his experience and gentle nature to the space.
Movement therapist, Roxanne Sonnenberg, brings her knowledge of the mind, body and spirit connection and how to restore the balance between the three. Kundalini yoga teacher, Vanessa van Heerden, has a passion for sharing the practice with others because she has experienced for herself how it can deepen the connection with oneself and promote healing. While vinyasa teacher, Ndivhudzannyi Mphephu (Ndi), is a powerhouse in a small package who guides students through precise and slow classes that challenge and push you to where the magic happens.
Kafui herself teaches beginner's vinyasa classes with a focus on healing.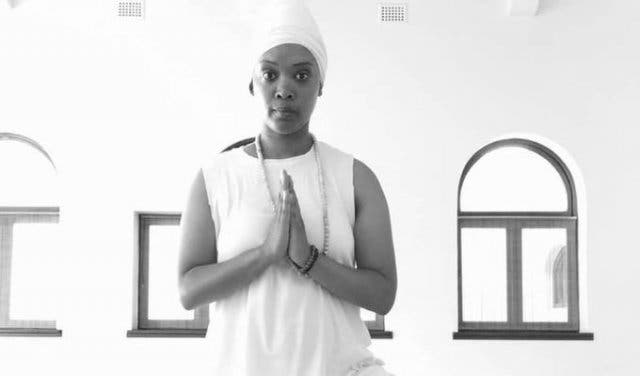 AFFORDABLE RATES
Drop-in R80
Drop in +mat R100
2-week special R180
5 class pass R350 (valid for 2 months)
Monthly unlimited R850
HOLDING SPACE
Address: 196 Victoria Road, Woodstock
Contact: holdingspace2019@gmail.com
Hours: Tue–Sat according to schedule. Follow on Facebook or Instagram for details
---
Up your hula hooping game over a weekend in nature at Spiritfest.
Customise private yoga classes or ask an instructor to come to your workplace with The Om Revolution yoga. The group classes are weather dependent and you can get the latest schedule online for outdoor yoga in Cape Town.
Have a look at some wonderful yoga studios, opportunities for free yoga and other wellness options in Cape Town as well as other fun ways to stay fit.
Here is a bounty of affordable things to do and also free and cheap things to do with kids.
Climb on the health bandwagon and check out these healthy eateries and vegetarian restaurants.
Yoco are rocking it for small businesses around the country. Read more about their credit card machines.
---
Use our events section for an up-to-date overview of what's happening in the city, 'burbs and dorpies. Join our newsletter and get quick access on the go by adding us to your mobile home screen for the ultimate guide to discoveries in Cape Town.

Follow and like us on Twitter ❤ Facebook ❤ LinkedIn ❤ Instagram ❤ Pinterest for updates.