7 SA Success Stories of Entrepreneurs (Incl 3 from Cape Town)
Mobile payment company Yoco is changing the game for small businesses
For over six years CapeTownMagazine.com has been supporting new businesses by featuring a new place every week. That means we've activated over 300 (that's 52 per year) entrepreneurs opening new businesses, each one of them to the value of R60 000.
Yoco, the much-talked-about wireless and mobile (credit card) payment company, shares our passion for the success of small businesses, which is why for the next six months they are supporting us to help drive the success of our New Places Project by featuring even more new businesses. Each new business will also stand a chance to win a Yoco starter pack. (You can nominate a friend's new business here.)
To kick off our this collaboration, we spoke to a few entrepreneurs who told us how Yoco was a game changer for their turnover.
VEGAN ICE-CREAM SHOP: IT HELPED ME MAX MY PROFITS
– Sine Ndlela, owner of vegan/health ice-cream maker Yo Coco in Johannesburg
The dream: To create a fully plant-based ice-cream that's also delicious.
The reality: "I do a lot of markets and events with no card facilities, so I'd either lose out on sales or people had to download an app first to be able to make QR-based payments," Sine says. Because the Yoco device is portable, she can take it anywhere and anyone can pay anytime, which has eliminated the disconnect Sine felt between her business and her old bank. "Also Yoco really takes only a small percentage per transaction." They also provide support through articles and insights and even let Sine exhibit her product at a Yoco event recently.
The delightful surprise: Yoco's payment portal doubles as an accounting tool. "I can maximise my profits by looking back at what sold best, where and when and make future projections, too."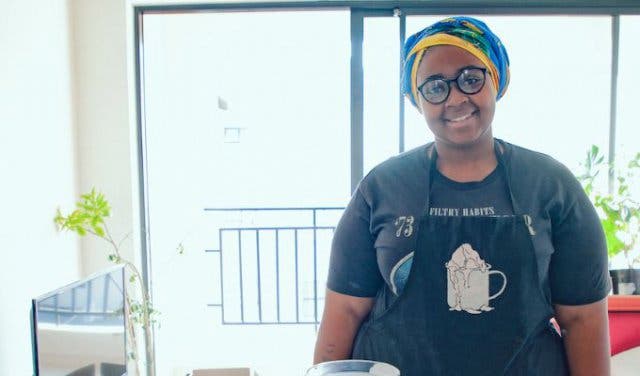 BURGER JOINT IN DURBAN: WE DOUBLED TURNOVER
– Yusuf Bassa, co-owner of restaurant Smokin' Joe's Knockout Burgers in Durban
The dream: To create really good burgers.
The reality: "My brother Mo and I did pop-up markets for four years," says Yusuf. At markets and events, they could only take cash, so they turned to Yoco. "We doubled our turnover just by being able to accept card payments." People loved their burgers so much that they opened a small shop. That did so well, they opened a 100-seater restaurant in 2019, where they also use Yoco ."It works because the service is seamless. It looks really sleek on our restaurant counter, too."
A delightful surprise: You can borrow money from Yoco (a short-term cash advance). "You put in a request and you have the cash within two hours. Then they just deduct small amounts off your transaction charges. It's really smooth."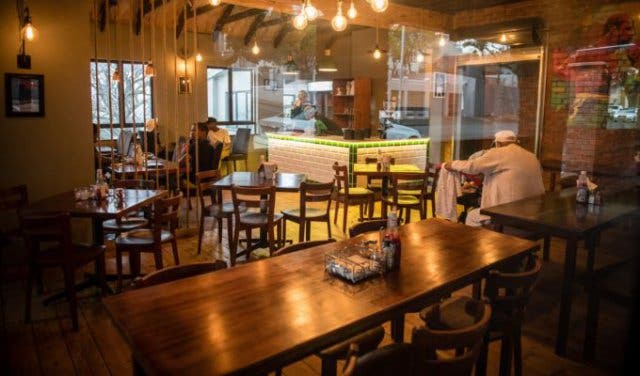 FASHION STORE: NO MORE LOSING OUT ON SALES FOR ME
– Lizwe Thabethe, owner of fashion accessories store Project Inflamed in Johannesburg
The dream: To support himself through fashion.
The reality: "I worked in retail for long enough to spot a gap in the accessories market," says Lizwe. He now has his own store, a cult following on Instagram and collaborates with the likes of Markhams. But at the store he was struggling. Using his old card machine, he would have to try transactions again and again. "I once lost out on R1500 because the payment just wouldn't go through." So he switched to Yoco two years ago, which takes every card every time.
A delightful surprise: Yoco's point of sale (POS) system lets you control your stock. "You can add and remove stock, stocktake and even see what performs."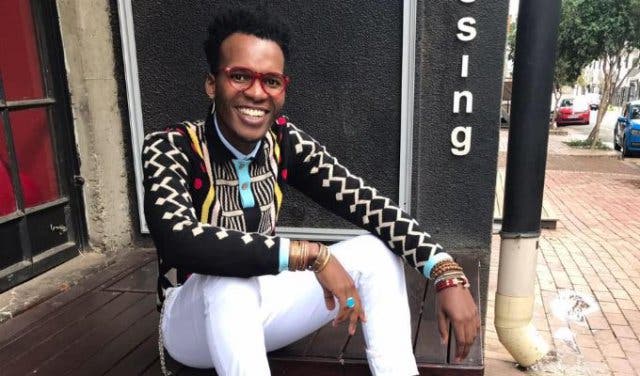 NATURAL SKINCARE SHOP: I WAS ABLE TO GET 50–80% MORE SALES
– Kafui Awoonor, owner of natural skincare range Kafui Naturals in Cape Town
The dream: To create an all-natural skincare range specifically for black women.
The reality: "I started doing markets where I would just sell out." But the traditional bank service was not user- or small-business friendly. "The card machines from the banks were just ridiculous: high monthly charges and 7–8% off every transaction." Kafui would be at a market, losing out on 50–80% of her sales because she had no reliable way to take card payments. Small businesses can't afford that. "Now I'm at the Cape Town International Jazz Festival using Yoco and not losing out on any sales."
A delightful surprise: "I love the backstory of how Yoco started. As a female black business owner, I'm also inspired by their entrepreneurial story." And client support is light years better. "You tap the help button and within five minutes someone phones you to sort out any problems."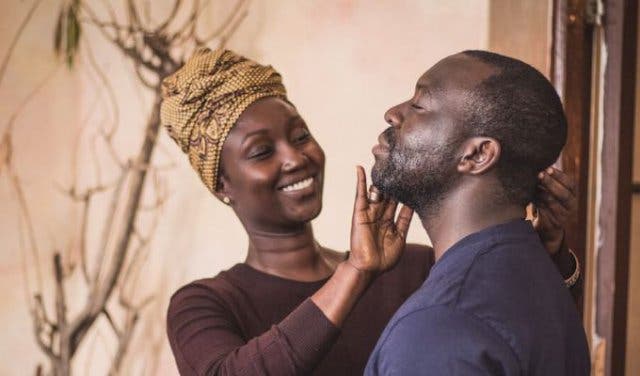 HAIR PLACE IN JHB: THEY CONTACT ME IF THE DEVICE GLITCHES
– Hlobisile Manana, owner of wigs-for-natural-hair shop Mbali Rose Hair in Johannesburg
The dream: To create hair solutions for people who want wigs that look natural.
The reality: "You might call Mbali Rose a wig shop, but we serve a clientele with scalp problems and hair loss, or who just want great hair that fits who they are," Hlobisile says. Transactions were cumbersome: the device was clunky, needed a landline and bank charges were too high. Small businesses just don't have that infrastructure in place. "Wigs are expensive, some cost thousands of rands. People don't carry that kind of cash, so I'd lose out on the sale." Until she switched to Yoco.
A delightful surprise: The excellent support you get. "Sometimes, I don't even know something's wrong with the device. They notify me. And then they reboot it on their side and it's fixed in minutes."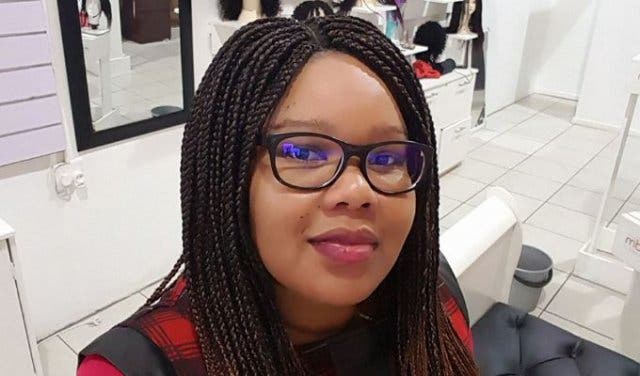 COFFEE SHOP OWNER: IT INTEGRATES PERFECTLY WITH OUR POINT OF SALE
– Geoff Noble, owner of Colombo Coffee in Durban
The dream: To own the 100-year-old coffee shop in the neighbourhood he grew up in.
The reality: "I quit alcohol seven years ago and coffee became my thing," Geoff says. When Geoff bought the heritage coffee shop, he also inherited Yoco in the shop. "I was tied between going with a QR-code-based system or keeping Yoco. I'm glad I kept it, because it's literally plug-and-play and it ties in seamlessly with our POS system and XERO."
A delightful surprise: Yoco introduced tap-and-go payments recently – where you just tap your card to the device to pay. "I always wondered when we'd get tap-and-go in South Africa, because I've seen it in the UK."


TEA SHOP IN CAPE TOWN: WE INCREASED SATURDAY SALES BY 20–30%
– Yixin Zhou, co-owner of Chinese tea shops Royaltea in Cape Town
The dream: To bring authentic, preservative-free Asian teas to South Africa.
The reality: "Coming from China, I was shocked at what passed for Asian tea and bubble tea in the world. It's just sugar and preservatives," Yixin says. She co-owns three outlets around Cape Town. They also trade at the Old Biscuit Mill on Saturdays, where lots of tourists want to pay by card. "With traditional card machines, you can't follow in real-time whether a payment has gone through – you just get a nasty surprise a few days later." Yoco is not only mobile, the portal also let's you confirm transactions then and there. "We increased our weekend turnover by 20–30% by getting the Yoco machine."
A delightful surprise: How Yoco does upgrades to the device. "When they introduced tap-and-go recently, it wasn't hardware. You didn't have to get a new device, it was just a software update. The next morning, your machine had a completely new functionality."


CONFECTIONERY TRADERS: IT PLUGS ME INTO A NETWORK OF ENTREPRENEURS
– Muhammad Haffajee, co-owner The Happiness Factory in Durban
The dream: To supply people with little treats and delights at a good price.
The reality: "We started trading in biscuits directly from factories," says Muhammad. And now he and his wife have diversified to everything from chocolates to confectionery. They trade at the shop and a market, and the POS system lets them seamlessly swap between users working on the same account. "My wife can be at the shop while I'm at a market, and we both work on the same POS. So you can imagine that I could one day have a franchise and be able to monitor it all from my phone."
A delightful surprise: Yoco actually touches base regularly and follows up with you. They also do meet-ups with Yoco users, so you can network with other entrepreneurs.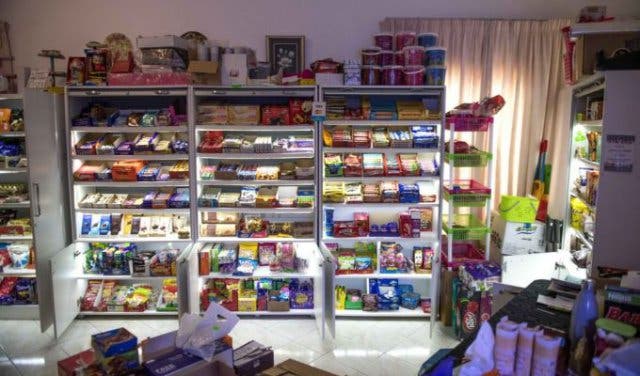 ARE YOU AN ENTREPRENEUR AND WANT MOBILE PAYMENTS OR TO SWITCH/SWAP?
Yoco has a dedicated line if you want to get their mobile payments system. You can even swap your existing machine for theirs for free. Call them on +27 (0)87 551 7000.
Web: Yoco.co.za
Instagram: @Yoco_ZA
Facebook: @YocoZA
---
PLUS: NOMINATE A FRIEND'S NEW BUSINESS
You never forget the people who supported you when you first started out. That's why we're giving you the chance to nominate your family member or friend's new business to win R60 000's worth of activations and the chance to win a Yoco starter pack. Just click to fill out a form (less than a minute) to nominate a new business.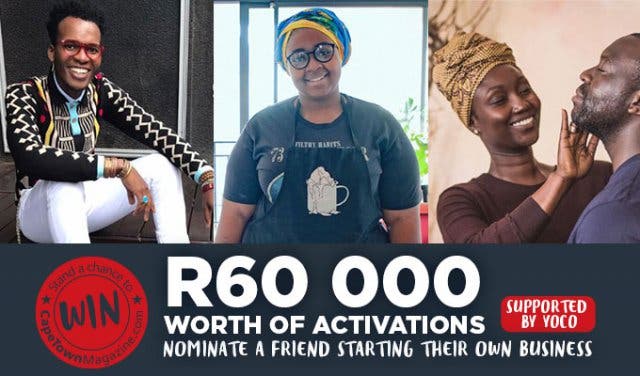 ---
Get your guide to tipping In South Africa.
Ever wanted to become an influencer? Learn how to build a balanced personal brand at this Future Females talk by experts.
A local and lekker social hub in Obs to connect over food and drinks at Home Bru Cafe.
Discover something fresh at some of the most exciting markets in the Western Cape and these new restaurants in Cape Town.
Alternatively, find something you don't want to miss among our selection of things to do every weekend.
---
Use our events section for an up-to-date overview of what's happening in the city, suburbs and dorpies. Join our newsletter and add us to your mobile home screen for the ultimate guide to discoveries in Cape Town.
Follow and like us on Twitter ❤ Facebook ❤ LinkedIn ❤ Instagram ❤ Pinterest for updates.