Spend a Day in: Kalk Bay
Discover one of Cape Town's treasure troves
The sleepy sea-side fishing village of Kalk Bay is so much more than it's known to be. It sits on the picturesque coast of False Bay, bathed in sunshine during the warmer seasons. It is full of amazing places and activities just waiting to be discovered and experienced all year round. Kalk Bay will enchant you no matter how you choose to spend your time there. The village is home to a theatre, art galleries, a book shop, a bakery, cocktails all the way from Cuba, antique shops, a train-car restaurant, and so much more.
We'll show you just where to go to make the most of a trip to the coast however far you are travelling from. When you live in the city, Kalk Bay will seem like it's on the other side of the world, but it is well worth a visit.
Kalk Bay is away from the hustle and bustle of Cape Town, but has a unique buzz of its own. It attracts fewer tourists than the V&A Waterfront, but still manages to be a hub of fun activity for all ages. The thing we at CapeTownMagazine.com love about Kalk Bay is the amazing places to eat, have a few drinks and take a load off. We think with our stomachs, and luckily this charming little hamlet knows how to show our tummies a good time.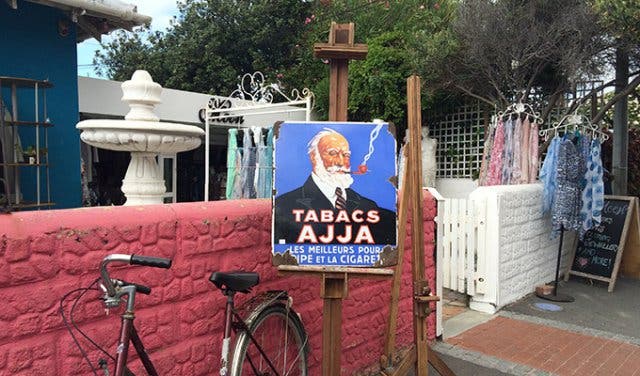 Kalk Bay's layout is pretty simple. Most of the town's eateries, bars, stores and hotspots are located along the main street. There are parking places along the entire length of said street, but you'll usually have to park a little while away from where you're headed, and walk along the beautiful coastline, which is really part of the experience. Whether the sun is shining, or the clouds are gathering, the walk is the perfect way to start your day in Kalk Bay.
Let's start where every day must: breakfast. Having breakfast at a café in Cape Town is so common that it's practically a regional past-time. There is nothing better than waking up on a lazy Sunday morning, throwing on some clothes, and having your morning coffee made by the professionals. Life in Kalk Bay is no different.
Bootleggers in Kalk Bay offers the most amazing coffee, whether you're a flat-white or a triple-espresso kind of person. The newly built Majestic Village is the home of this café that is all clean lines and pristine blinds, located at the Fish Hoek end of Kalk Bay Main Road. Ideal for a stress-relieving coffee, freshly baked bread, DIY breakfasts or a drink to warm you up after a chilly winter beach walk.
Olympia Bakery. You cannot go to Kalk Bay without visiting this little gem. This temple for the lovers of baked goods bake almond croissants that will convince even the most dedicated of banters to come over to the carb-side. Attached to the bakery is Olympia Café, for those who want to sit down and enjoy a relaxing meal. If you live in the area (you will probably already know about it), run down to Olympia Bakery and grab one of their amazingly tasty loaves of bread for a sensational step-up in your breakfast-in-bed game.
There are so many places to choose from in Kalk Bay that it is pretty difficult to narrow them down, but we shall try our best. Scouts honour. The next category should probably be lunch, right? Wrong. It's shopping, because going to Kalk Bay and not looking in all the little unique shops is missing part of the experience. Choose between colourful hippy clothing, authentic African souvenirs, cheeky trinkets, and even the coolest antique stores that side of the mountain.
Big Blue offers the original unique shopping experience. It boasts everything from prank packs and joke gifts, to quality leather products and stylish T-shirts. We love everything about Big Blue, especially its quirky style. They even sell outside-the-box gifts, allowing you the opportunity to improve your gift giving. Most of their products are made proudly in South Africa, and the mzansi spirit lives in this funky fashion hub.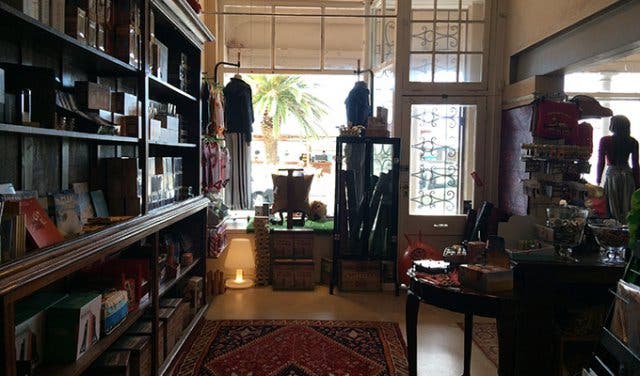 The ultimate shopping spot in Kalk Bay must be Whatnot and China Town. Their amazing array of beautiful ceramics is like something out of an 18th century royal French court. Think golden gilded teacups, with matching hand-painted teapots and sugar bowls. This place is for lovers of everything dainty and pretty.
Here at CapeTownMagazine.com, we love the inside scoop and only very recently did we discover this little gem; The Sweet Ol' Jester. It's an adorable sweet shop that's filled to the brim with all things delicious and sugary. From cherry bon-bons and banana sweets to candy lollies and marshmallow cones, this place is the sweet shop you dreamed of as a kid. The Sweet Ol' Jester is located underneath Whatnot and China Town. They are both tucked away behind a corner on Belmont Road, if you don't already know!
SKA is synonymous with colour. Their products boast bright patterns and interesting designs which make them must-haves in any true Capetonian's wardrobe. Sure there are SKA outlets elsewhere in Cape Town, but the Kalk Bay branch has a much larger selection than most, and it's an outlet vendor for most trance party tickets! It does not have to be your style to warrant a visit, Kalk Bay is about exploring, discovery and new experiences, so why not start here?
Gypsy offers clothing items similar to those displayed at SKA, but with a few more neutral pieces mixed in. They sell those uber popular Jack Daniels printed racer-back tops, henna, jewellery and possibly the most awesome selection of day dresses that exists, ever. The amount of incense to choose from is also pretty unbelievable, and the best part? It won't break the bank.
Mark down the rest of these places to go shopping, because the true experience of any place is about the small moments and memories you take home with you! Be sure to visit:
Cape to Cairo
Moon
Oh So Boho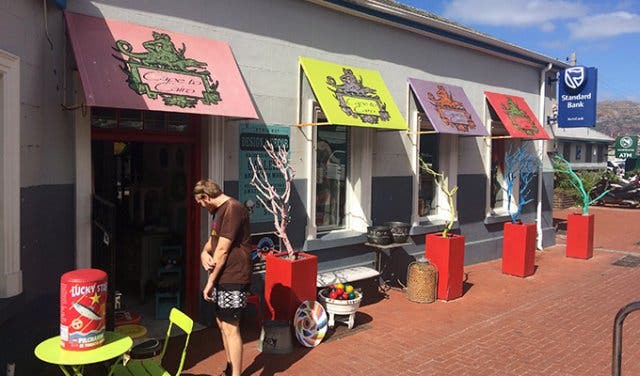 The Kalk Bay Trading Post almost deserves a category on its own. This amazing little treasure is one of those antique stores that you see in films. It has everything; old toys, vintage tins, books, glasses and bottles, post cards, posters, china, and more. They even have those little packs of matches that you used to get at hotels? Remember? And a huge selection of cardboard posters that you get at old-fashioned pubs; the high quality, uniquely designed branded ones. Choose between retro film posters, antique beer glasses, or genuine black and white polaroid snaps.
The active lifestyle lovers will enjoy visiting the caves up in the mountains above Kalk Bay. This 4-km uphill walk will usually take around two hours, allowing for stops and water breaks. The level of fitness needed is widely regarded to be 'basic', with some areas of walking being trickier than others. As per usual in Cape Town, never go on a mountain walk alone, always go in a big group because it's safe and a lot of fun. Some of the caves are very small which means if you are claustrophobic then they're not for you, but the hike is worth it simply for the lovely view of False Bay.
After an hour or five of fun activities, we fully encourage a visit to the Ice Cream Café. This popular hotspot has been in Kalk Bay as long as we can remember. The staff are incredibly friendly, the ice-cream is amazing (the selection is impressive), and the prices are very reasonable. Have whichever ice-cream flavour takes your fancy, order it with a sugar cone, and take a stroll along the seaside.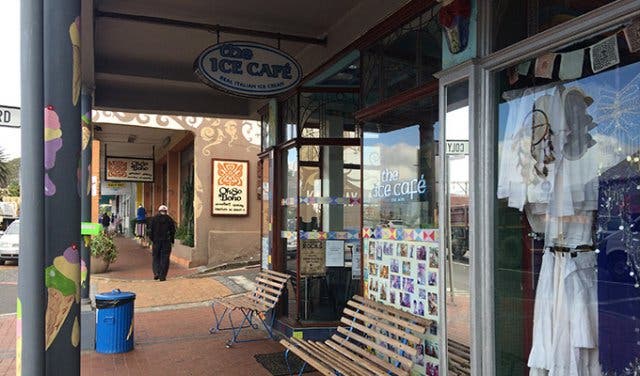 Lekker is the perfect spot to grab some lekker lunch. This quaint yet hip café has all kinds of yummy treats to satisfy the hunger that only explorers understand. Their bobotie pies are to die for, and they are washed down pretty well with their Monin 'design your own drink' menu. Choose from 11 different flavours, select your drink preference (latte, milkshake, steamer or frappe) and Bobs your uncle, you've just got yourself an amazing foodie experience.
Ever wanted to have lunch on a train? Well, no we haven't really either but only because the trains in Cape Town are a little worse for wear and definitely not somewhere you should eat. Kalk Bay has a train car that doubles as a café. Kalk Bay Expresso has set up dainty tables in a beautifully preserved old train carriage, and they serve tea, coffee and baked delights all year round. Their scones are sublime, and we suggest creating a fully British experience by accompanying those buttery mouth-watering bites with a lovely cup of tea.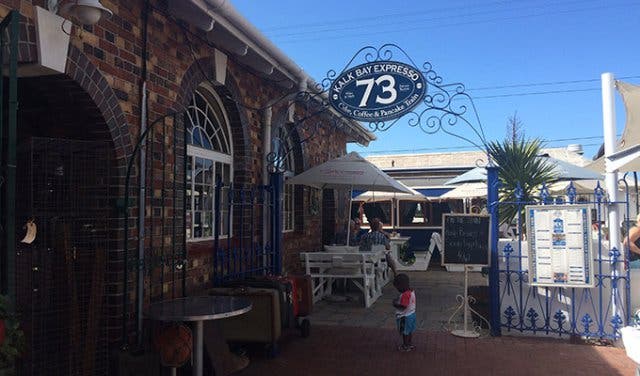 As with all activities in Cape Town, the most important thing is to ensure that your plans are awesome no matter what the weather is doing. There is plenty to do for the summer-loving, sun-shining kinds of people and there are funky adventures to enjoy even when the clouds have rolled in and the sun has gone home. Kalk Bay has artistic flare in abundance, so why not have a look around some of the more alternative spots? Catch a show one evening at the Kalk Bay Theatre. They have amazing performances with intimate sized audiences. You can have dinner at the in-house restaurant as well, so make it a full date-night and take your significant other somewhere they will not expect.
For book lovers everywhere, the place for you to visit is Kalk Bay Books. This hidden gem has been known to host literary events, with well-known authors visiting to launch their new works, discuss them and even engage in dialogue with fans. Only last month, Patrick Flanery was there launching his new book 'I Am No One'. Check out their website (Kalkbaybooks.co.za) for more info and a clearer picture of which authors are appearing and when.
Right next door to Kalk Bay Books is The Annex. Tucked away behind the bookshop is a lovely little spot to sit and have a fabulous drink while enjoying the atmosphere that only Kalk Bay can deliver. The most important thing to remember about this place is to always order their breakfasts. You can see the beach and enjoy your perfectly cooked eggs and crispy bacon.
Drinks are the start of every good evening. Kalk Bay has some of the coolest places to sit down and have a chilled beer on tap, or a fabulously creative cocktail. Cape to Cuba has a branch on Long Street in Cape Town's CBD, but what the Kalk Bay one has that the other is lacking is a sea view. There is nothing more Cuban than drinking by the sea and eating some authentic Cuban flatbread. Take an Uber and have one or two of their mojito jugs to really get the good times going.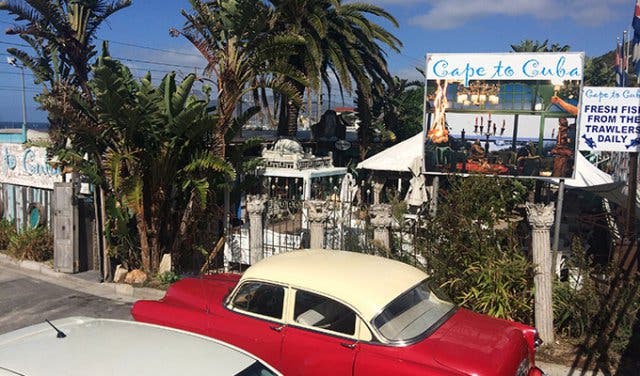 Brass Bell is a Kalk Bay icon. It has been the watering-hole of residents and locals alike for many years. Both a restaurant and a trendy bar, Brass Bell offers something for everyone. On Wednesday, the sea-side bar section becomes a karaoke venue, with anyone welcome to get up and show off their pipes. On the weekends, the bar is a popular hangout for youngsters, and the restaurant remains busy throughout the week. In peak summer time, Brass Bell is the perfect place to sit and sip on a drink while the little ones (if you have any) play in the fully walled tidal pool. They get to enjoy the sea, and you get to enjoy the quiet. This is what we call a win-win scenario.
A trip to the seaside without fish and chips is like a glass without wine; empty and sad. The fish wizards over at Kalky's know how to cook a snoek exactly the way your ouma intended. Their fish and chips are some of the best in Cape Town. Sit back, relax and enjoy the beautiful views of the sea with a cold beer and a scrumptious freshly caught meal. The calamari is famous as well!
Easy Tiger is a relatively new restaurant in Kalk Bay, but one of the best for sure. Their selection of beer would make any Capetonian lad cry with joy, and their food will entice the most dedicated of dieters. Their speciality is 'dude food', and their other branches (Cape Town CBD and Muizenberg) are really popular. Come and have the best burger of your life, with the best company at Easy Tiger.
Kalk Bay remains one of the most beautiful towns on the False Bay coastline. It has shops so quaint you would think you were in rural England, browsing the small shopping district on the cobbled high street and enough coffee shops to satisfy even the most caffeine addicted person. It is a place that you simply must visit, and there are activities to keep you busy whether the weather is sunny or not.
Article written by Charlotte Rogers.
---

For a party that peaks from start to finish and begins and ends on a train to and from Kalk Bay, get on board the Make Believe Train Party.
Let loose your inner green thumb at the False Bay Gardening Expo.
Celebrate our 100-year-old surf culture and help break the World Record of 511 people in a paddle out.
Love a good live show? Don't miss out on the award-winning Guy Buttery.
Check out the all-new beach-style Folk Cafe in St James. There's a new oasis in the Deep South called Osetra in Kalk Bay.
If you are on the search for sunset spots to quench your thirst, why not check out our overview of Sizzling Sundowner Hotspots in Cape Town. Also, why not consider taking a trip of a lifetime on the Atlantic Rail Steam Train in Cape Town. Or eating at the renowned restaurant, Harbour House. And if you're interested in days spent outside of Cape Town then have a look at this steam train ride to the Elgin Railway Market.
For a once-in-lifetime experience, visiting Fish Hoek beach to witness the moulting of the giant elephant seal, Buffel.
---

Also, don't forget to follow us on Twitter, like us on Facebook, join our Google+ circle and check out our Pinterest boards for updates. Not to mention, subscribe to our newsletter to keep up to date with what's hip and happening in our pretty city.