Watch and Listen: Catch 3-DJs and 5 Live Electronic Acts On A Party Train Along The Coast
This electronica, house, nu-disco and techno party has limited capacity and leaves 30 November
Only 500 people will get to join this one-of-a-kind party experience: eight train carriages – fitted with sound rigs, a centralised DJ and a bar at each end – will wind along the seaside, passing Muizenberg, St James and disembarking at Kalk Bay for an all-night dance party.

It's called the Make Believe Train Party and it's an electronica, house, nu-disco and techno party with limited capacity that takes place on 30 November.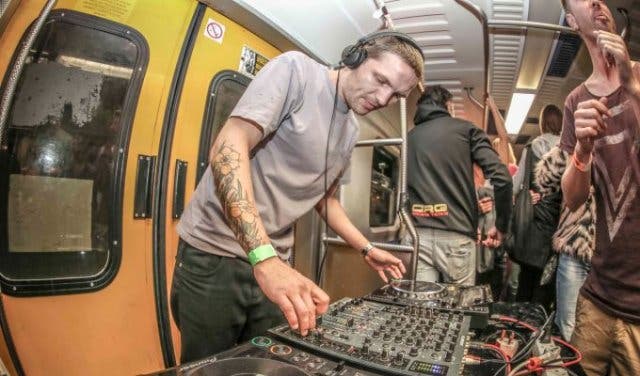 A NON-STOP PARTY ON THE TRAIN TO KALK BAY
It all starts at Cape Town Station, where partygoers board. It takes 45 minutes from the station to Kalk Bay, and during this time DJ duo Egg n Spoon will set the mood on the eight mobile music carriages with melodic vocal classics & electronica.

The bar is limited to beer and cider by the six pack, or tequila shots while the train cruises down Metrorail's Southern Line (note: there's no food on board).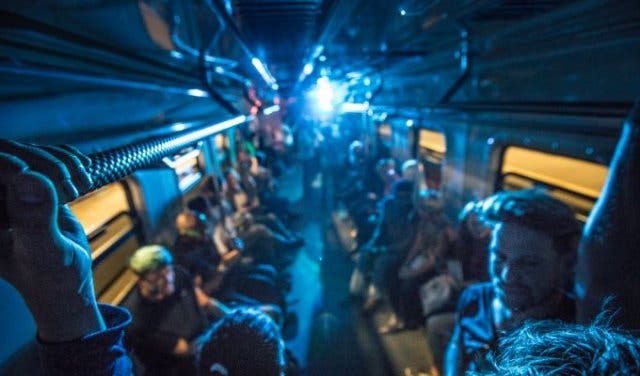 THE MAIN PARTY WILL FEATURE FIVE LIVE ACTS
The train ride is just the teaser: the party will disembark at Kalk Bay station and move to the Brass Bell, a couple of restaurants and pubs in one venue. This Kalk Bay institution serves everything from burgers to seafood and woodfired pizzas, and is also a top live-music venue, hosting acts including Arno Carstens, Watershed, Alanna Joy and the late Johnny Clegg. For this Make Believe there are five unique electronic acts.

Reinhardt Buhr uses a loop machine to record a range of instruments from Spanish guitar to electric cello and even an Australian didgeridoo. He packs these layers together until it sounds like you're listening to a massive rock 'n' roll symphony.


Soul'd Out is an electronic music duo, drummer Tall Strangerr and DJ Prince Of Persia, who produce beat-driven club tracks.


Lectric Licks is a live DJ/act duo, Snake SA and Gerry Liberty, who fuse their musical methods to create, as Kennedy puts it, "a perfect balance of deep and uplifting melodies that can please almost any ear of any age".


Sides is a Cape Town-based DJ and producer who creates progressive melodic techno.


Soft-Touch Operation is a producer from Cape Town who plays live synth based techno.


Kennedy will also be playing a set on the night, becoming an unofficial sixth performer. His bouncy, quirky set will be sandwiched right in the middle of the other performers. At around 1.30am the party moves back to the train, with DJ Original Odyssey on the decks, and heads back to the central Cape Town station, arriving around 02:30am.

TICKETS MAKE BELIEVE (GET THEM NOW)
Sales have closed on early bird/The Believer Tickets. However The Fence Sitter (second phase) tickets are available until 22 November for R400, and Late Arrivals tickets are up for grabs until 30 November for R500. There's also a Half-way Ticket priced at R200pp. These are limited to 50 tickets and are only for entry to the Brass Bell, so no train trip. You can also pre book a six pack of beer or cider for the train at R150 per pack. Get your Make Believe tickets now.
---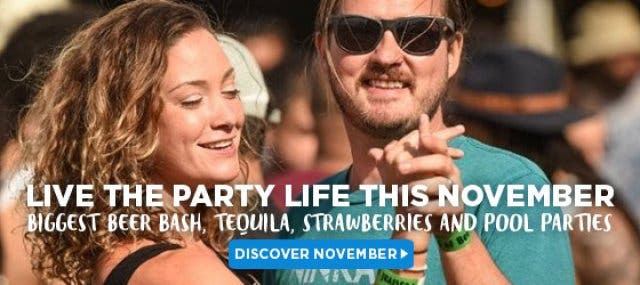 ---

Party every weekend at these Cape Town party places.

Learn more about the Kalk Bay icon that is the Brass Bell.

Get your dance on at one of these banging nightclubs in Cape Town.
---
Supercharge your event? Our Events Support Programme gets results. Contact support@capetownmagazine.com or +27 (0)21 565 0415.
Use our events section for an up-to-date overview of what's happening in the city, 'burbs and dorpies. Join our newsletter and get quick access on the go by adding us to your mobile home screen for the ultimate guide to discoveries in Cape Town.

Follow and like us on Twitter ❤ Facebook ❤ LinkedIn ❤ Instagram ❤ Pinterest for updates.