Yoga, Spirituality And Music Are On The Cards This March
Three major jazz events and a Cricket World Cup in Cape Town
--
Please note that due to the guidelines set out by the government about the coronavirus (COVID-19), some events and/or their details are subject to change in the coming days and weeks. We are taking the time to contact event organisers to confirm details and safety measures that will be in place, and will communicate those as we receive them.
Find out how to stay safe while you're out and get updates on coronavirus COVID-19.
--
We may be running out of summer, but that's no reason to be glum. With great events such as the Summer Jazz Picnic, the Over 50's Cricket World Cup and the Night Harvest coming up, you'll have plenty to do while ushering in autumn.
NO CELL PHONE SIGNAL? NO PROBLEM (POSTPONED)
26-29 March
Escape cell phone reception and the hustle of life for four days and three nights of wellness, music, art and food. This retreat focuses on movement discipline and includes yoga as well as talks and workshops among other things. It takes place in a breathtaking village in Riviersonderend. Moms and dads, don't need to stress - kids are welcome, too, at Retreat Yourself 2020.
Price: R550 - R850


Elandskloof Farm Cottages | Helderstroom | hello@retreatyourself.co.za

DOLLAR BRAND AND JONATHAN BUTLER RETURN (POSTPONED)
27-28 March
If there's one thing Cape Town is famous for in March, it's the Jazz Fest. Celebrating its 21st birthday this year, the annual musical smorgasbord is promising a larger than life line-up. The first artist announcement has already got the Mother City buzzing with Abdullah Ibrahim and Jonathan Butler, The Ndlovu Youth Choir, Lady Zamar, Lira and Femi Koya among the star-studded names on the list. Keep an eye on our social media for more artist announcements and details on the Cape Town International Jazz Festival (CTIJF).
Price: R648 - R999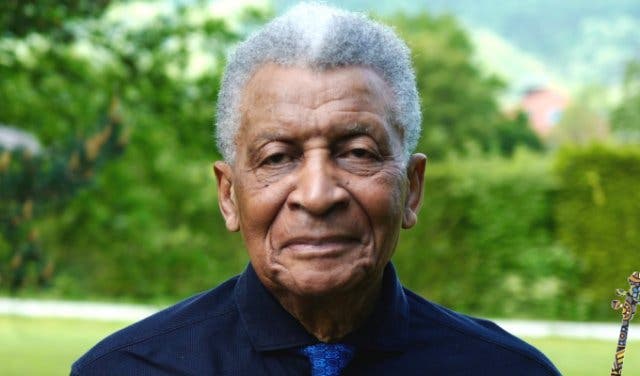 Convention Square | 1 Lower Long Street | Cape Town | +27 (0)21 671 8716 | info@espafrika.com

RIVER SWIMS AND HIKES TO A WATERFALL
5-8 March
Acoustic music, dance and even hula hoop activities. This is more than a yoga festival. Set in a beautiful natural landscape in Swellendam, it promises those attending a chance to refresh themselves and bring their minds, bodies and souls together. You can expect talks about wellness, spirituality and conscious living, plus you'll get plenty of time to explore the area and swim in a river or hike a waterfall at Spiritfest 2020.
Price: R30 - R1100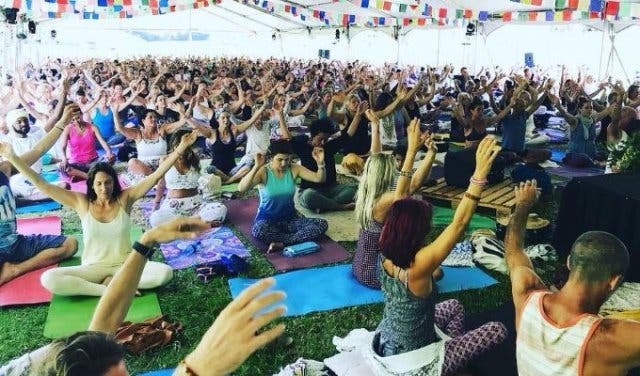 Somerset Gift | Swellendam | info@spiritfest.co.za

LAUGH WHILE YOU LEARN HOW TO MAKE OTHERS DO THE SAME
11-15 March
From the country that gave you Leon Schuster, Trevor Noah and Barry Hilton comes a festival that celebrates one of comedy's greatest skills… improv. This festival consists of a host of improv shows, classes and jam session featuring local and international improv comedians doing what they do best. Also, no matter what your profession, if you have a passion or are intrigued by improv, you can come along and learn a few skills at the Mama City Improve Festival.
Price: R100 (Online), R110 (at the door)


Magnet Theatre | info@mamacityimprovfest.com | +27 (0)71 644 4001

STAR-STUDDED LOCAL LINE-UP IN DURBANVILLE
7 March
A big event on the calendar for many Capetonians, this festival always boasts an exciting and star-studded line-up. For 2020 it has the likes of Emo Adams, Craig Lucas, Jimmy Nevis, The Kiffness, YoungstaCPT, Taryn Lamb, Mi Casa and the legendary Mango Groove joining a host of other performers. The festival is all about connecting people and includes a chill area with shaded seating, private ablution and a cash bar. Celebrate South African music at the Huawei K-Day Festival.
Price: R165-R550


Meerendal Wine Estate | KDay@kfm.co.za | +27 (0)21 446 4745

BRAAI, JAZZ AND OLD SCHOOL JAMS
28 March
Bring the family and your portable braai for a jazz event that's going to take you to the roots of the genre. It celebrates every jazz style that has influenced Cape Town's scene: blues, R&B, Afro-Caribbean, Cape jazz, Latin jazz, marimbas and more. Plus after sunset, the after-party event goes old school with tunes from the '60s, '70s and '80s. There will be a dedicated communal braai area, a fully licensed bar and a kids play area with jumping castles and more at the Summer Jazz Picnic.
Price: R60-R200 (kids under 6 free)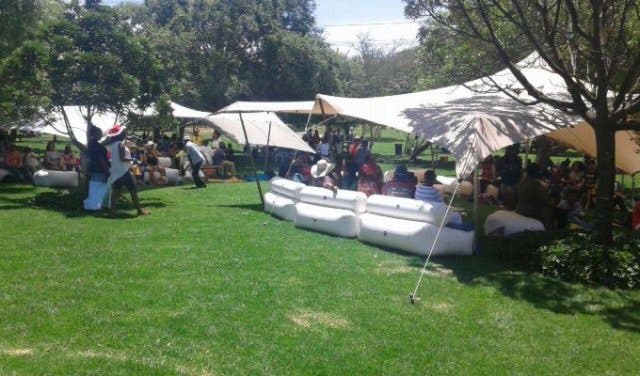 Venue TBC | urbanrewindjazzpicnic@gmail.com | 079 744 3035

WATCH CRICKET LEGENDS PLAY IN A WORLD CUP (CANCELLED)
11-24 March
Cape town will be hosting a Cricket World Cup in 2020, and past legends will be representing their country in it. Sound like something from a fantasy video game? That's what you'll get at the over 50's Cricket World Cup. This is the second iteration of the event and it comes to Cape Town after a successful 2018 tournament in Australia. It's been expanded from eight to 12 teams and will be played at top-class cricket venues in the city, with the final happening at the iconic Newlands Cricket Stadium. You can watch all the action live and free at the Over 50's Cricket World Cup.
Price: Free


Various cricket venues | over50sworldcup@gmail.com

FREE JAZZ IN THE SQUARE (POSTPONED)
25 March
One of the highlights of the International Cape Town Jazz Festival is when the organisers set up a massive stage in Greenmarket Square and bring a selection of the top local and international musicians to play a free show. This is a great opportunity for those who didn't get a festival ticket to experience Jazz Fest. In 2019, top names such as Shekinah, Craig Lucas, Ben Volpeliere-Pierrot and Don Vino performed there. Plan in advance to get in early because the square can get rather packed for the free jazz concert
Price: Free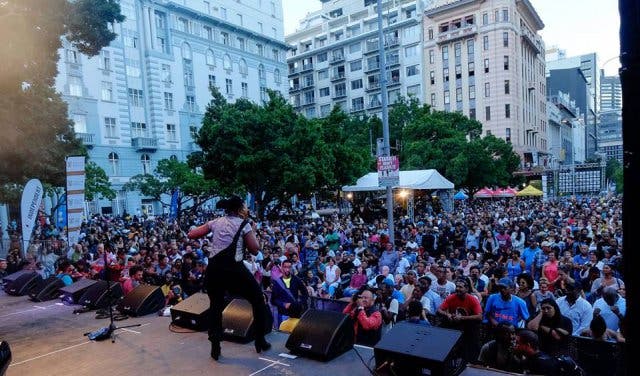 Greenmarket Square | www.capetownjazzfest.com | +27 (0)21 671 0506

GET SOME INK DONE (POSTPONED)
27-29 March
Ninety of the world's best tattoo artists from different countries (15 in fact) are coming together to showcase, discuss and do tattoos. There will also be live music, good food and a bar, plus kids under 12 get in free at the South African International Tattoo Convention.
Price: R195pp for Friday only, R280pp for Saturday only, R216–R240 for Sunday only, or R590 for an all-weekend pass.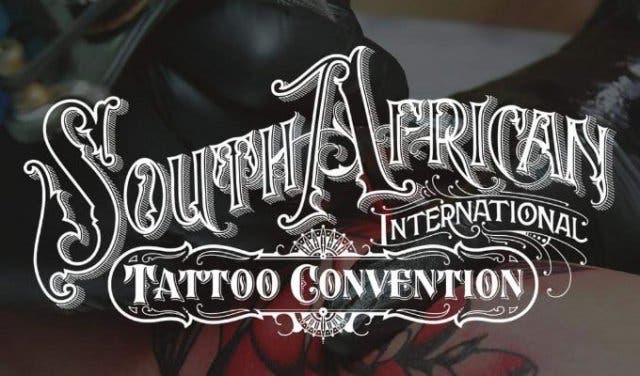 The Lookout | V&A Waterfront | romy@southafricantattooconvention.com

THE MOST BEAUTIFUL RACE IN THE WORLD
8 March
The world's biggest timed cycle race attracts thousands of cyclists and overwhelming support from many spectators along its 109km route. If you're not riding, then get out and support those who are during the Cape Town Cycle Tour.
Price: Entries are now closed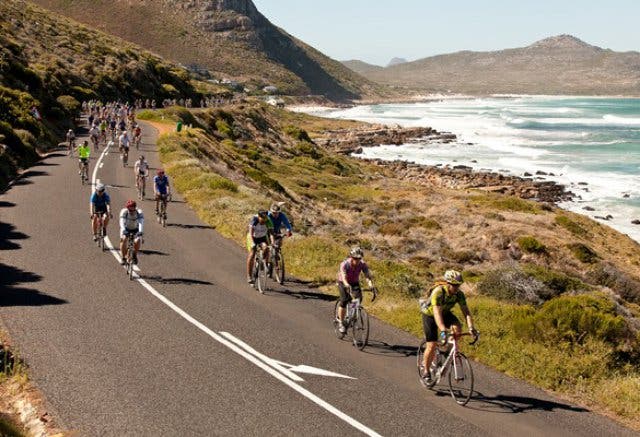 Castle Of Good Hope | info@cycletour.co.za | +27 87 820 7223
---
PLEASE NOTE: All dates are subject to change.
---
Catch Agatha Christie's ancient Egyptian drama Akhnaton come to life at the Masque Theatre
It's not just about the catwalk at the AFI Fashion Week.
Enjoy a sun-filled Saturday at the Hucksters Food Market.
Race against the sun at the Crazy Store LightHouse Race in Seapoint.
Cape Town homebrewers are putting their best beer forward at the SouthYeaster Summerfest.
Run, walk, skip, cycle or dance your way through Open Streets Woodstock.
Taking your car for a service? Get a CapeTownMagazine.com courtesy car and try one of our 15 Cape Town Inner City Experiences.

Discover the true splendour of Shimmy Beach Club.

Keep the kids occupied over the holidays with these awesome kids activities.
---
Supercharge your event? Our Events Support Programme gets results. Contact support@capetownmagazine.com or +27 (0)21 422 2444.
Use our events section for an up-to-date overview of what's happening in the city, 'burbs and dorpies. Join our newsletter and get quick access on the go by adding us to your mobile home screen for the ultimate guide to discoveries in Cape Town.

Follow and like us on Twitter ❤ Facebook ❤ LinkedIn ❤ Instagram ❤ Pinterest for updates.