The Premium Work-and-Play Hub For Business Travellers Who want It All
Plush hotels lead down to convenient coworking offices and bedecked lounges
For bleisure travellers, convenience is everything.
So is a posh stay at a fair rate; productive hubs where the tech is in check; and being at the epicentre of their destination city.
In Cape Town the inevitable (and enviable) location for the seamless blurring of work and life comes together at the Ideas Cartel - a lifestyle suite of offerings that includes the Cartel House Hotels.
The offices and coworking spaces, private booths and meeting rooms are called Inner City By Ideas Cartel. They include beautiful lounges, accessible to hotel guests and members of the Cartel Members Club, just some of the offerings that fall under the Ideas Cartel umbrella and the three locations it covers across the city.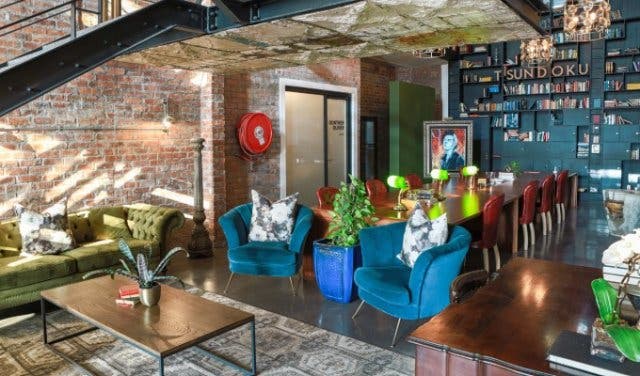 TOP-CLASS CITY STAY MEETS BOUTIQUE HOTEL
Business travellers can really maximise on time and play because the hotels, perched atop the Inner City office spaces, are the seamless mix of polished accommodation and intimate boutique hotel. And so on-point is their style that they accommodate all contemporary tastes, from quirky Millennials to been-there and seen-it-all executives
The jewel-coloured padded velvet doors at the Cartel House Hotel at the Loop Street location lead to five of six rooms, in sizes up to 100 square meters and feature various configurations of open-plan living, views and balconies.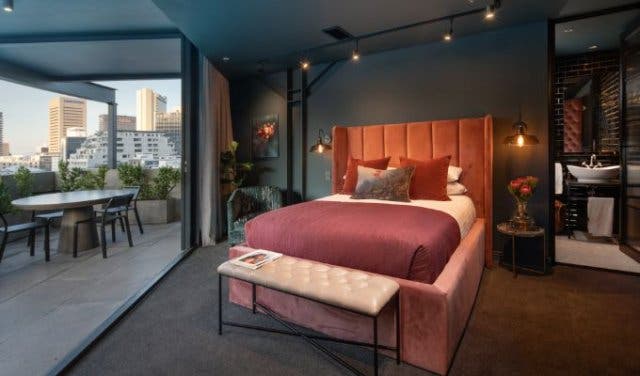 TAKE IN THE CITY FROM YOUR ROOM OR STREET
As with all their locations, the nightlife is a walk or short Uber away. The Loop Street hotel is sandwiched between Long (a popular haunt for the young) and Bree Street, catering for more upmarket tastes. There are three rooms at the Cartel House Hotel on Waterkant Street, and about 20 more in the works at the Old Foundry on Sand Hill Road.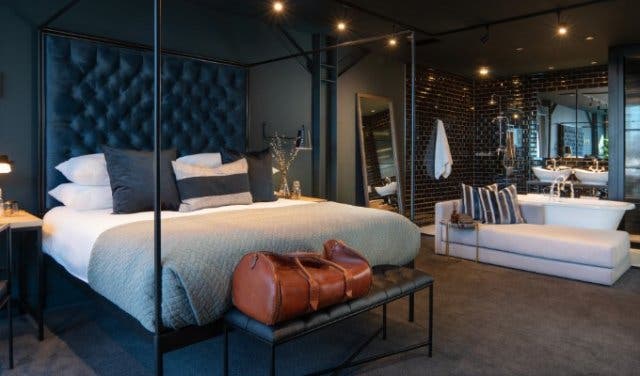 50% OFF CARTEL HOUSE HOTELS IN OCTOBER
All suites are decorated by Jacob Crafford-Burger, the brain behind all of Inner City office's upmarket industrial interiors, but he really pumped up the plush and comfort levels for the hotels. One room has a spacious balcony, complete with hammock, patio furniture, plants, and views of the Bo-Kaap, Signal Hill and city.
Prices: R2200–R4500. CapeTownMagazine.com readers get 50% off all rooms at the Loop Street hotel. Enter booking code CTMag50 once you've clicked "book now" on the Cartelhousehotel.com website.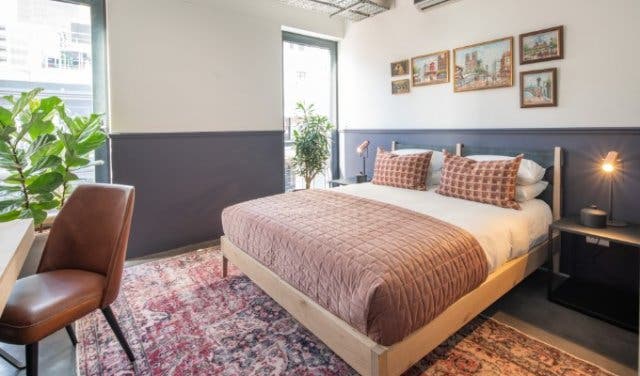 FOR CREATIVES, FREELANCERS AND BUSINESS TRAVELLERS
A few floors down, interconnected by steely stairs at the Loop Street location, are the Inner City office spaces, rented by entrepreneurs, exciting start-ups, business accelerators, like Startupbootcamp, and founders of fashion brands and creative agencies.
Inner City coworking spaces are favoured by full-time freelancers and work teams, which means you'll see everyone from an executive in a suit, to a photoshoot by the coffee bar and a dog rolling around on the cowhide rug of its owner's office.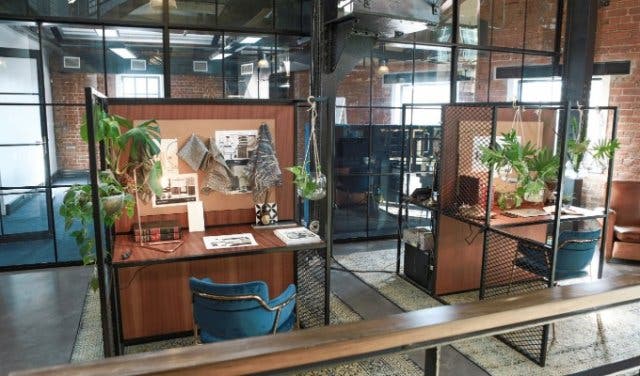 AN OFFICE EXCLUSIVELY RESERVED FOR WOMEN
An exciting addition is a women-only coworking space on the 5th floor of Loop Street. A partnership with Future Females, a movement to inspire more female entrepreneurs, has resulted in a space to support and encourage more female entrepreneurs.
COFFEE BARS AND RESTAURANTS IN CONVENIENT SPOTS
Each office floor on Loop has a fully kitted-out kitchen, but the third-floor coffee bar is where everyone congregates, especially in the morning. Another favourite is Cafe du Cap on the ground floor, while the exquisite Hemelhuijs definitely wins out at the Waterkant space. At the handsomely decorated Old Foundry, which also serves up a Friday Feast, the outdoor Cartel Cafe on the ground floor is the go-to eatery.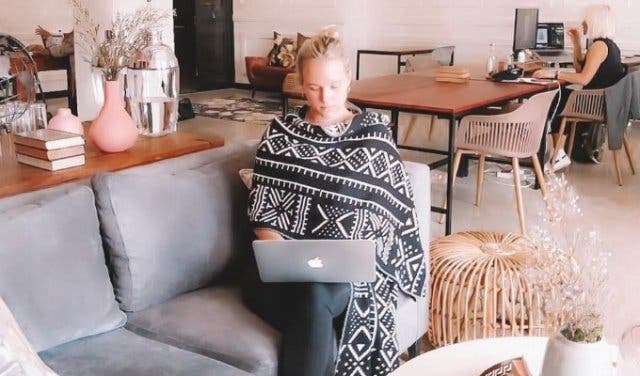 OFFICES OF GLASS, LEATHER AND STEEL
The stately boardrooms, one with a two-metre gilt-framed mirror and dropped ceiling of ornately mounded silver ceiling panels, wrought-iron and leather chairs, and a solid wood table, are set up for elegance as much as efficiency. Each comes equipped with a 55-inch flat-screen, and constantly is booked for presentations.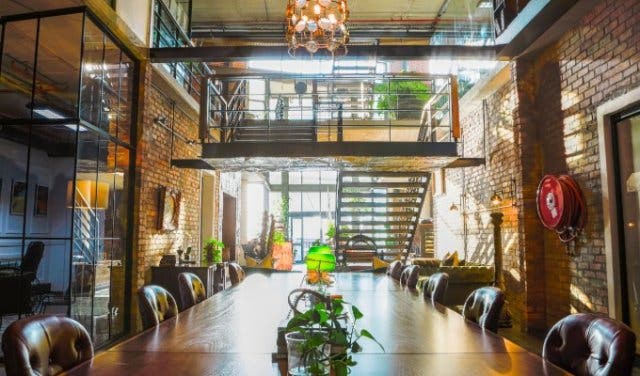 MEETING ROOMS AT HALF PRICE FOR MEMBERS
Membership to Inner City by Ideas Cartel offers not only a covetable and connected business address, but also cleaning, a reception desk, network support, boardroom facilities and more, depending on the arrangement you choose.
Price: From R350 a day for hotdesking, and from R5000 a month for offices. Members can score 50% off meeting rooms and boardrooms.
How it works: Choose a date, time and location and chat with a consultant to find the best solution for you when you book a tour.
What makes it stand above the rest? It has everything you need from impressive meeting rooms to offices, all conveniently available and bookable via the Cartel App.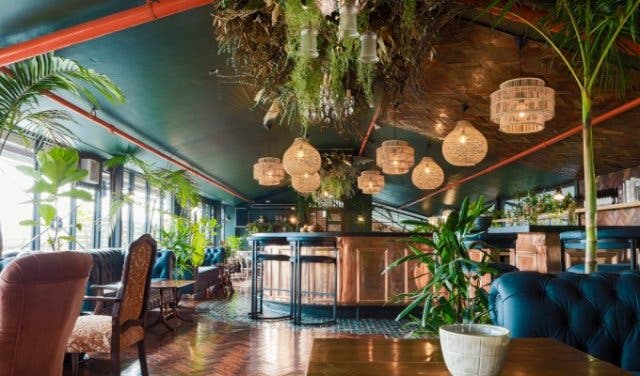 WHERE FOUNDERS, FUNDERS AND FREE-THINKERS FLOURISH
Ideas Cartel prides itself on being the perfect environment for entrepreneurs to thrive. Cartel Members Club offers exclusive access to The Founders Lounge in Loop Street and the Frontier Bar at the Old Foundry.

The exquisitely decked-out lounges, conceptualised by sommelier, chef and award-winning mixologist, Andrew Copsey, are where business owners come to host coveted clients. Or play poker while Andrew serves up top-notch cocktails.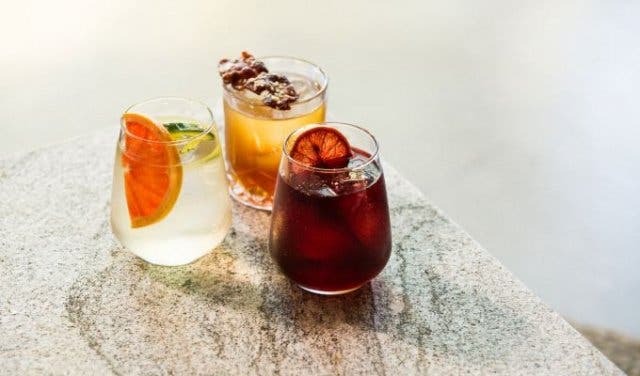 MEMBERS GET DISCOUNTED RATES AND PERKS
Members can get access to coworking spaces in London, The Court in Soho, and Norrsken House in Stockholm by simply notifying the Cartel Members Club. Members also receive preferential booking and discounted rates across all hotels, and a host of other perks and benefits.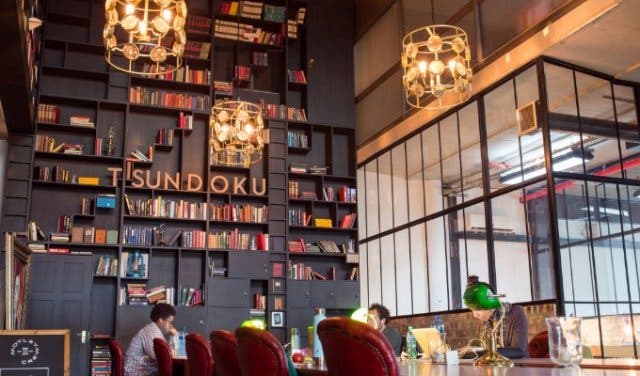 They can also attend weekly, monthly and quarterly events, free of charge (usually priced R100–R350 or more), ranging from influencer talks to gym classes and entry to an opening party of the World Economic Forum.
Prices: The Cartel Members Club requires a once-off joining fee and monthly membership fee of R1150.
How it works: When you apply online, you are asked to share something about yourself and your business and how you can contribute to the Cartel House Members Community. Your first drink is on the house.
All of these experiences can be booked on the Cartel App.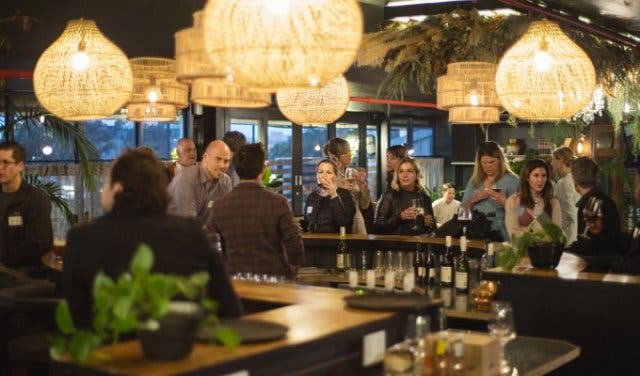 Discover plush hotels suites at the epicentre of Cape Town at Cartel House Hotel.
---
There are only 20 seats available at the Disappearing Dining Club.
Find your sweet spot mentally and emotionally to excel in 20Plenty at the Strategise Your Life Seminar.
Cocktails, poker and big ideas at Cartel House's Founders Lounge.
If you're interested in efficient office space, find the perfect option in our collection of shared working spaces and function venues.
For those who love something a little different, you'll find it here in our list of unusual accommodation, romantic weekends or cosy weekend getaways.
To get it all, have a look at our accommodation section and accommodation outside Cape Town.
---
Use our events section for an up-to-date overview of what's happening in the city, suburbs and dorpies. Join our newsletter and add us to your mobile home screen for the ultimate guide to discoveries in Cape Town.
Follow and like us on Twitter ❤ Facebook ❤ LinkedIn ❤ Instagram ❤ Pinterest for updates.