Keeping up with fashion design in Long Street
From the runway to the fashion boutiques, Long Street is home to the style elite
Last update: January 6, 2017
Cape Town's Long Street is spirited, colourful and is widely regarded as the Mother City's creative spine. Fashion is no exception and Long Street is lined with boutiques stocking rare and vintage finds, show stopping bubble-tuck dresses, handmade high fashion, vibrant Bohemian colours and playful 1950's glamour. Long Street is quite the platform for established and emerging local designers, many of whom have featured on the runway. When shopping for quirky Capetonian fashion items, the word on every fashionista's lips should be Long Street.
So You
For vintage and rare evening and day dresses from the 1960's and 70's look no further than Sharifa Mohamed's So You. Conservative women in their 20's and 30's who love to dress up will find tailored garments and unusual hats to breathe retro glamour into any formal occasion.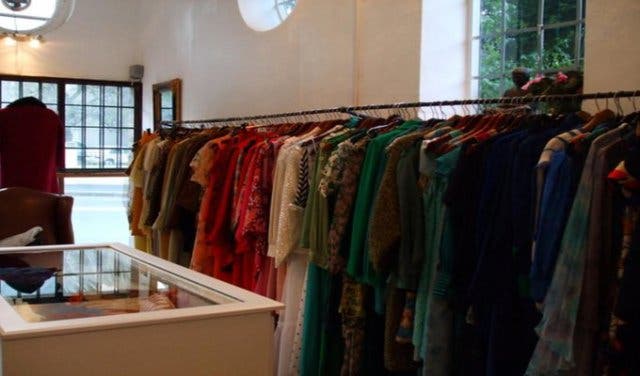 303 Long Street | City Centre | Cape Town
WAG
WAG is characterized by show-stopping semi-casual/smart dresses for functions and weddings including the dazzling red boob tube bubble-tuck dress in the window display. Inspired by world travel, Capetonian designer Shery Bakos started her own label in 2003 and also offers alterations and designs in many colours at great prices.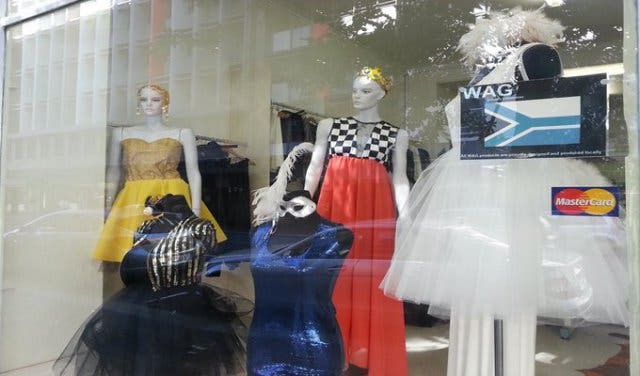 62 Long Street | City Centre | Cape Town | +27 (0)21 422 5015
A List
From sipping cocktails in Camps Bay to a red carpet event A-list supply models, celebrities and jet setters with exclusive, one-off garments that are manufactured locally and are one step ahead of seasonal trends. You'll find party dresses, shoes, bags and brands including American Apparel and Buch & Deichmann. We love their retro jacket in salmon satin with tassels and individually knotted detail.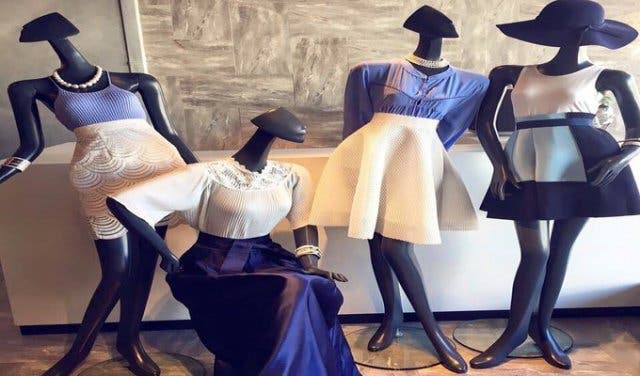 110 Long Street | City Centre | Cape Town | +27 (0)21 422 4844

Afraid of Mice
Black, high waisted tuxedo pants by Chanel are just the garment owner of Afraid of Mice, Bianca Brandi, wishes her mother had kept for her. "This is a top-notch vintage store offering classics at affordable prices," says Elle Magazine, "a shop to spend a good part of your day in."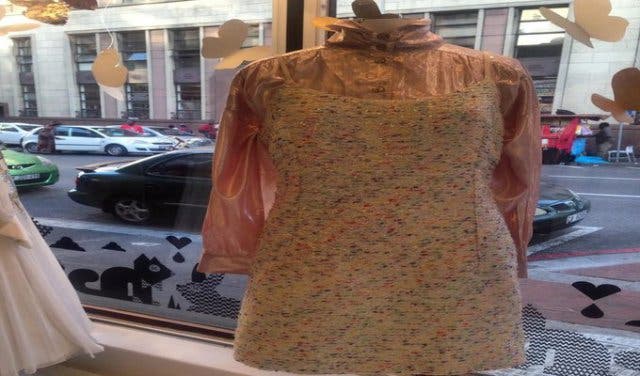 88 Long Street | City Centre | Cape Town | +27 (0)21 423 7353

Me Me Me
Started as a project space by Doreen Southwood in 2000 this store has become quite the Long Street institution. Individuals with a keen eye for style will find no shortage of feminine, romantic, simplified and nostalgic designs with a twist, many of which featured on the runway at SA Fashion Week. The store features transitional wear, holiday wear, jewellery and a bespoke handmade shoe range in an accessible space with a communicator culture.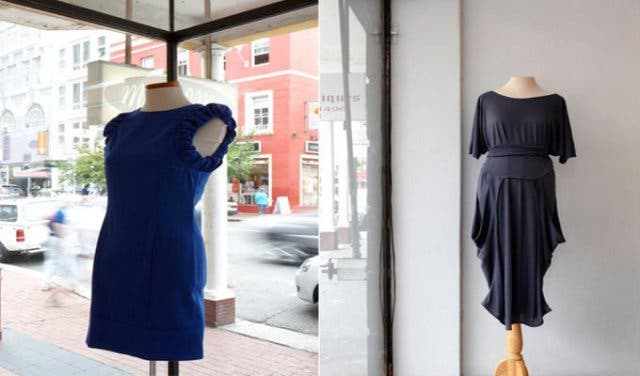 117A Long Street (Corner of Church Street) | City Centre | Cape Town | +27 (0)21 424 0001

Bonafide
Feminine urban wear is synonymous with Cape Town's beach and cocktail culture. Expect a wide range of tops, jeans and dresses from brands including Mooks, RVCA, Insight and their own bikini brand Love Water Love. We love the Love Water Love biscuit bikini – very sexy.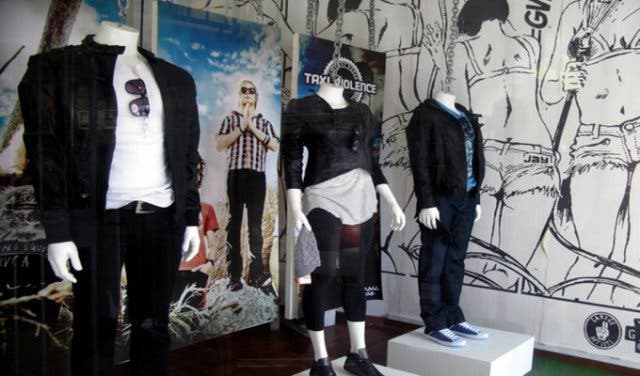 207 Long Street | City Centre | Cape Town | +27 (0)21 422 0800

Traffic
Bringing a slice of edgy Harajuku style to Cape Town Traffic serves unique and daring fashionistas with high fashion. Avoid the fashion police in a fitted and tailored blazer with padded shoulders in the style of Lady Gaga.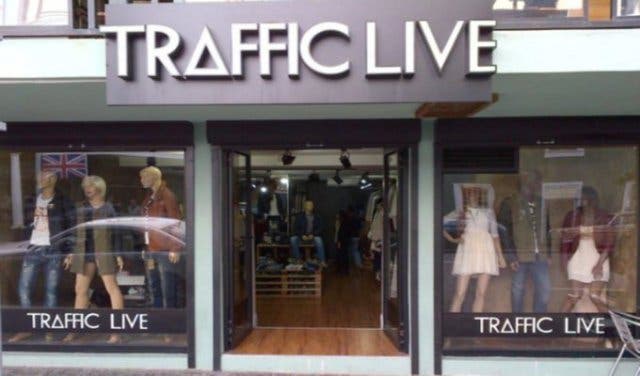 195-197 Long Street | City Centre | Cape Town | +27 (0)21 426 0465

SKA
Hippies, students and eccentric souls will love this vibrant Bohemian store. A rainbow of pants, skirts, bags, hats and harem pants from Thai and Nepalese designers, including Nuchy and Babu, awaits. We love the Fisherman's pants – put them on, fold them, fold them again, tie them and fold them again. Cool and swishy, these pants breathe well and are ideal for Cape Town's sunny days.

161 Long Street | City Centre | Cape Town | +27 (0)21 426 5025

David West
After Cape Town Fashion week David West's 1950's skirts, ginghams and candy floss colours are hot on the lips of the who's who in the fashion industry. "It was light, playful and his use of fabrics is incredible," remarked Creative Director of Marie Claire South Africa Sharon Beck. The eagerly anticipated store has all the grandeur of the 1950's silhouette and bold shapes.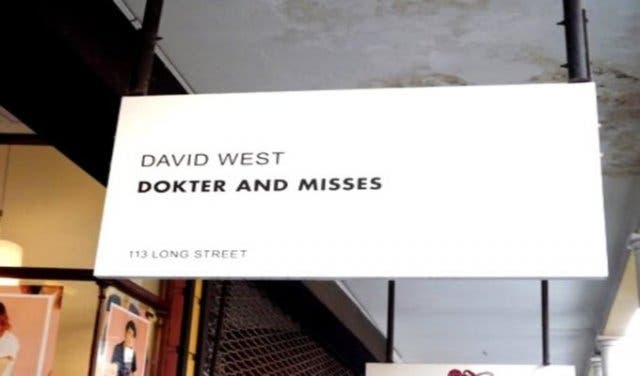 113 Long Street | City Centre | Cape Town | +27 (0)21 801 4733

Mungo and Jemima
Opened in 2008 by locals Marian Park-Ross and Kirsty Bannerman this cool, elegant store features designers Coppelia, Michelle Ludek and I Love Leroy. For the lady who wants something classic that is built to last for more than one season the store offers handmade basics with a twist including dresses, skirts, jewellery and shoes in pastel colours, feminine florals and simple tailoring.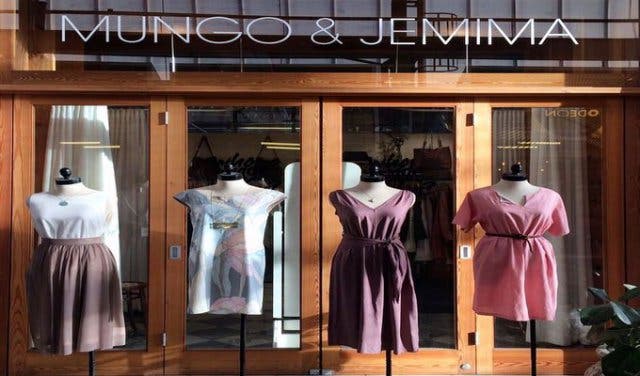 108 Long Street (Corner of Church Street) | City Centre | Cape Town | +27 (0)21 424 5016

Merchants on Long
Set in a charming Art Nouveau building Merchants showcases exclusively African brands including Suzaan Heyns avant-garde wearable spring and summer collections for 2010 that were a hot topic at Cape Town Fashion Week.Other brands include Okapi, Lalesso, sawa and Bantuwax.

34 Long Street | City Centre | Cape Town | +27 (0)21 422 2828

Sitting Pretty
Sitting Pretty was originally born in Thailand but opened its Long Street doors in 2009. The vintage boutique was inspired by playfulness and beautiful people, places, music and things. The Kottonree recycled clothing range and designers Myabi and Frolic feature at this store.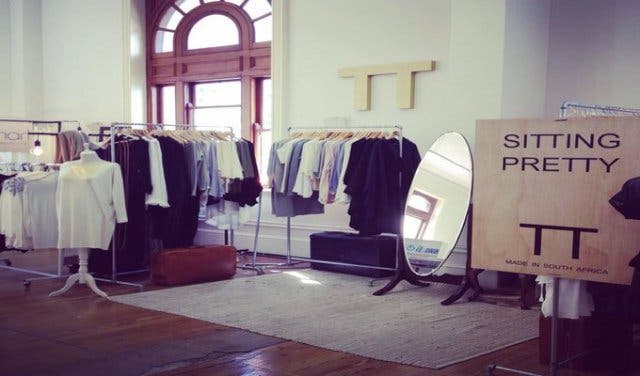 11 Long Street | City Centre | Cape Town | +27 (0)21 422 3996

---
It's not just about the catwalk at the AFI Fashion Week.
Enjoy a CBD infusion experience on Long (CBD optional) at Infusion On Long.
See live punk, jazz and rock at this rock show with Undead Generation.

Bottomless beer and a brewery battle royale for National beer Day at Beerhouse Long Street's Battle Of The Taps

Usher in the year of the earth pig at Sea Palace Chinese Restaurant and celebrate the Chinese New Year

Read our overview of Cape Town's vintage stores.

How about shopping on Kloof Street, Loop Street, at the V&A Waterfront or at Green Point's Cape Quarter? Check out our Shopping Section for a retail-junkie fix. Keep up to date with the lastest trends by checking out our Fashion Section. Also, here's everything you need to know about the Cape Quarter Lifestyle Village.
Also, check out new coffee and snack bar From Cape Town With Love on Long Street.

For your monthly update on what's happening in and around Cape Town, be sure to subscribe to our popular newsletter and follow us on Facebook and Twitter.