Celebrate the Year of the Earth Pig at Sea Palace on Long
Chinese New Year in Cape Town? Discover Chinese culture, the nature of the Earth Pig and friendship over a social dinner in town
The 4th February 2019 is Chinese New Year's Eve. And it's a special one: 2019 is the year of the Earth Pig. What does it mean? You can discover it, along with a whole host of exciting facts about Chinese culture, right here in Cape Town.
The Sea Palace Chinese Restaurant in Long Street is hosting a traditional Chinese New Year's Eve celebration on 4 February 2019. And you can be a part of it. As per tradition, it's a social dinner, made for sharing Chinese culture over delicious Chinese food and drink, with friends.


WHAT ARE THEY OFFERING ON THE NIGHT?
Mrs Chen, the restaurant owner, will be prepping authentic Chinese dishes for the night's feast. This includes five starters and 14 other dishes like Crispy Lobster Tail, Lamb Belly with Cumin, Crispy Duck, Egg Fried Rice with Veg Chow Mein and more. They will also have a cash bar (not included in your booking fee) all enclosed in an oriental setting fitting the occasion.

HOW DO I GET IN?
Bookings are essential and cost R300 per person, which includes 12 dishes and gratuity. Once your booking is finalised you will receive a menu and if you have any special food requirements feel free to let them know beforehand. Book at info@jing-an.co.za or call +27 (0)21 791 0659.


WHAT DOES THE EARTH PIG SYMBOLISE?
The "Earth Pig" brings wealth, prosperity and abundance to those born in its year. It's represented by the Earthly Branch Hai and is the last animal of the twelve animal signs. Apparently, Pig people are like Monkey people: talented and clever. They are also keen learners and avid readers. the Pig is the last of the 12 animals in the Chinese zodiac. And it's coupled with the Earth element, which is the last of the five zodiac elements. This means we're on the brink of the end of a cycle, by 2020, a new cycle begins.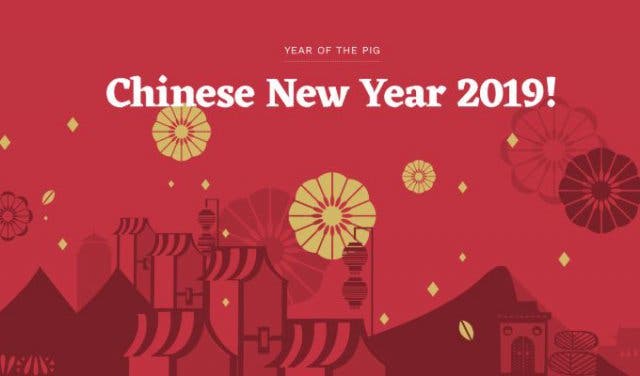 SOME INTERESTING CHINESE NEW YEAR FACTS TO WHET YOUR APPETITE
The date for the Chinese New Year isn't on the same date every year like ours. It moves around from year to year. In China, it's sometimes also known as the Spring Festival and the celebrations can last for 15 days. A sixth of the world's population celebrates Chinese New Year and it's known as the longest public holiday in the world, lasting 7 days (4–10 February this year).

Sea Palace Chinese Restaurant | 2 Long Street | Cape Town | info@jing-an.co.za | +27(0)21- 791 0659
---

What's there to do on New Year's Day? Find out here.
Explore Chinese food, culture and heritage at the annual Chinese Spring Food Fair.

If you enjoyed your Chinese new year experience then try out some more Chinese restaurants in Cape Town

Looking for someplace cheap to take the family for a meal? Try one of these affordable Cape Town restaurants

Become a fashionista by shopping at one of these Long Street fashion Boutiques

---
Supercharge your event? Our Events Support Programme gets results. Contact support@capetownmagazine.com or +27 (0)21 422 2444.
Use our events section for an up-to-date overview of what's happening in the city, suburbs and dorpies. Join our newsletter and add us to your mobile home screen for the ultimate guide to discoveries in Cape Town.
Follow and like us on Twitter ❤ Facebook ❤ LinkedIn ❤ Instagram ❤ Pinterest for updates.