All-You-Can-Eat Italian Dinner Special at the Park Inn
Made fresh right in front of you, with your choice of sauces and toppings – this is one dinner special you don't want to miss
Freshly made pasta, pizza, sauces and ingredients to choose from. The great vibe, atmosphere and stunning red interiors of RBG Bar & Grill at Park Inn by Radisson Cape Town Foreshore on Heerengracht Street. Welcome to all-you-can-eat pasta, every Wednesday, 6pm–11pm.
CUSTOM-MADE PASTA
Sit down and share a drink with friends or your date, while the chefs prepare homemade pasta and pizza bases. And, when you're ready, head on over and in a fun interactive method (great to do together with family and friends), build your own pasta dish to enjoy!
CHOOSE YOUR FAVES
There's a spread of various sauces, ingredients – from meaty to beautifully prepped veggie options – and cheeses. You be the don: Choose your base ( pasta), your sauces, toppings and cheese. Best of all: It's all-you-can-eat, so you can taste a little of everything and indulge in your very own Italian-inspired meals.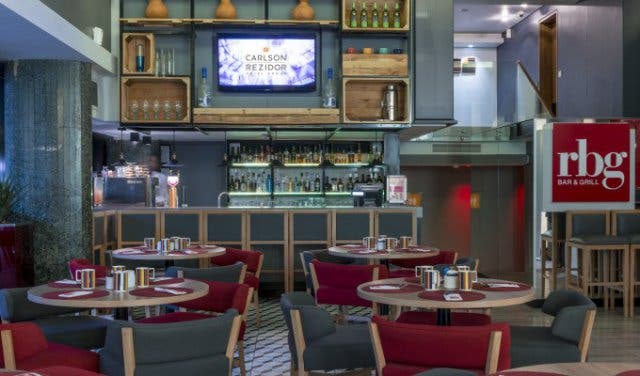 A FUN NIGHT OUT
A team member has described Italian Nights as "vibey and versatile". There's a cool atmosphere and a delightful din; no loud music, but a lot of people talking and sharing around the various tables.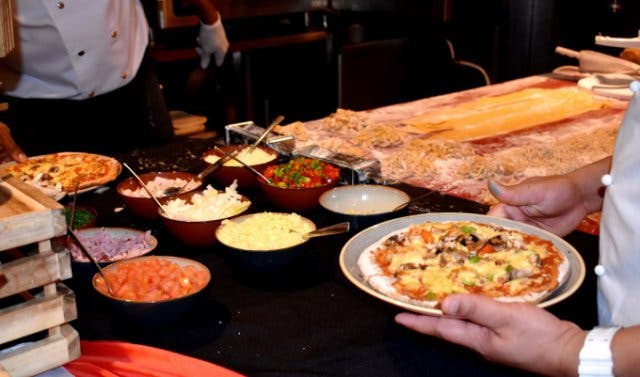 IDEAL FOR GROUPS OR DATE NIGHTS
Some come in big groups, pushing tables together and sharing bottles of good wine – hey, it's all-you-eat after all. Yet the RBG Bar & Grill space also allows for an intimate and more romantic experience. There are also loads of couples meeting to share a meal and enjoy a relaxed night out.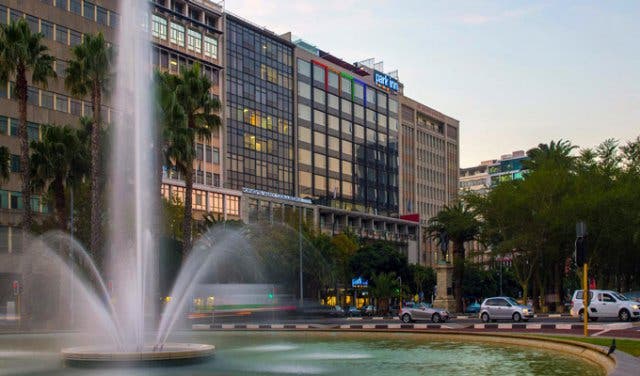 See you Wednesday, 6pm–11pm at RBG Bar & Grill at Park Inn by Radisson Cape Town Foreshore.
---
New: Pizza and neon signs at I Love the Dough in Bree Street.

Also check out this Park Inn hotel's Friday sundowners and DJ on the rooftop.
There's a whole selection of cool Italian restaurants to explore around Cape Town and a host of romantic spots for your date night.
See some more amazing rooftop bars around the city and great party venues to pitch to your boss.
---
Check out our events section for an up-to-date overview of happenings in Cape Town. Also, don't forget to subscribe to our newsletter.
Like us on Facebook, connect with us on LinkedIn, check out our photos on Instagram and follow our Pinterest boards for updates on what's happening in and around the Mother City!