Hottest New Workout, Use Your Fists And Box At Drenched
Free boxing classes for newbies on Fridays until the end of November 2018. Get those long, lean, toned muscles you've been dreaming of
Drenched is South Africa's hottest new workout and you can try it out in Cape Town. It's a heated boxing class that makes you work a little bit harder, sweat like never before and maximises the kilojoules you burn while having loads of fun. (Non-heated classes are also available.)
WHAT TO EXPECT AT DRENCHED
Each class lasts for 45 minutes. It's important to arrive 15 minutes before the class starts so that you can get wrapped. Wrapping your wrists and hands is essential for providing stability to keep your hands safe inside your gloves. Staff members can help you or can do it yourself. You'll start the class by warming up and activating your muscles through a combination of body weight exercises.
The highlight of the class is the main workout that consists of three ten-minute rounds. Each round has two parts: First, your instructor guides you through your two-minute aqua bag boxing round, teaching you various punches and techniques. You'll spend the last minute of each round on the floor using steps and dumbells in a high-intensity interval training session.
Finally, you'll focus on your core with a three-minute intense ab workout followed by a cool down where you stretch out your muscles. Make sure you drink water to stay hydrated.
THE TRAINERS AT DRENCHED
There are currently three trainers – Justin Radford, Dallas Kiximba, and Jenna Röll. When you sign up, it's possible to contact the trainers personally and let them know about your specific situation. Jenna believes that you don't need cheat meals if you train hard enough – you can eat whatever you want!
BOOKING A CLASS AT DRENCHED
Download the Mindbody mobile app for free for Android and iOS, create an account, and book a class. On your desktop, laptop or tablet, you can view the Drenched schedule online. A once-off class costs R150 while unlimited membership is R1500 per month. You may bring your own boxing gloves or hire a set for R20 per class. Classes on Fridays are free for newbies until the end of November 2018.
DRENCHED GYM
Address: 47 Bloem Street, CBD
Contact: 084 256 8318, info@drenched.co.za
Hours: According to schedule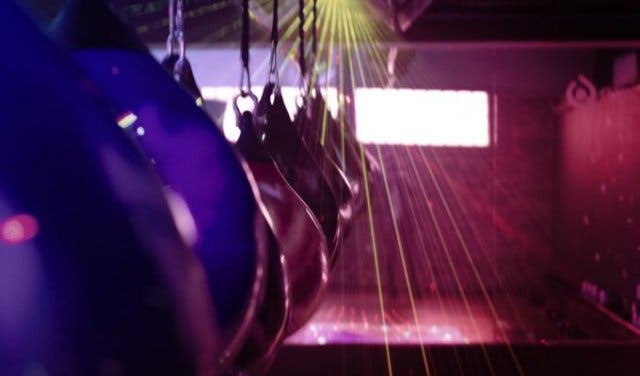 ---

Waack, pose and perform at the Arcade Ball.

Support Cape Town's local LGBTQI community at the Rainbow Friendly Festival 2019.
Powerful women get in the ring to raise funds and empower other women at Warrior WomXn boxing event.
Engage in functional movement to reach your fitness goals with Functional Performance Lab. Also, check out their weekly fitness class.
If you love heat and yoga, try out Hotpod Yoga in Salt River.
Check out our overview of boxing gyms in Cape Town.
Have you heard of these unusual ways to keep fit in Cape Town.
---
ABOUT #CapeTownMagNew:
#CapeTownMagNew discovers exciting new places in and around Cape Town and the Western Cape. CapeTownMagazine.com celebrates entrepreneurship by telling the unique story of your business. Follow #CapeTownMagNew on Twitter and Facebook to stay up to date on new places and experiences or read more here about new places in Cape Town.
---
Use our events section for an up-to-date overview of what's happening in the city, 'burbs and dorpies. Join our newsletter and get quick access on the go by adding us to your mobile home screen for the ultimate guide to discoveries in Cape Town.

Follow and like us on Twitter ❤ Facebook ❤ LinkedIn ❤ Instagram ❤ Pinterest for updates.