Outstanding And Out of Town: Markets Worth Travelling For
Moonlight markets in the Karoo, sell-out cinnamon rolls in McGregor and a steampunk-style market in Elgin
The way to a little town's heart is through its markets or country fairs. They are picturesque, leisurely, slow fairs serving good, honest produce. The traders and villagers are equally interesting. Try the one where you can buy the best cinnamon buns in the Cape (but arrive later than 9.15 and they'll be sold out), or the one with a dance floor in a paradise garden, and still another set in an art-deco railway complete with visits from a puffing-and-whistling steam train (the kids will love it).
And from the market named after a dog to a slow market in Langa, there's lots to see at these City of Cape Town markets.
LAND OF MILK AND HONEY, CHEESE, PIES, CAKES...
The land where honey comes from, that's what the ancient name Outeniqua means. But since 2011 when the Outeniqua Family Market opened, locals say it's the land where honey, cheese, veggies, pies, cakes, fruit come from. It also has everything from flammkuchen to churros, and African art to second-hand books. Hang in the beer garden or play board games. Children love the pedal cars, face painting, the massive play park and more. Locals perform songs, poetry, instrumentals, or comedy during the day (plus there's the lady who pushes around her cats in a stroller). Many of the stalls have SnapScan, but not all.
Insider info: There's free WiFi at the market.
Top tip: Bring a basket as the market is encouraging recycling if you're planning on making use of the market's fresh fruit and vegetable stands, as well as the cheese stalls.
When: Saturday 8am–2pm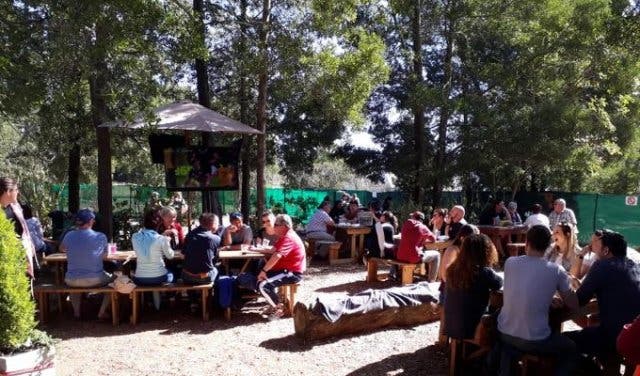 Opposite the Garden Route Mall, N2, George, +27(0)76 781 3621, ofmsonja@gmail.com, website
WHERE THE VILLAGERS DO THEIR WEEKLY SHOPPING
In McGregor, one of the province's cutest little towns, is an outdoor market partly under the cover of trees. Villagers do their weekly shopping here before getting on with Saturday. There are mouthwatering wares: Josh's warm cinnamon buns that often sell out in 10 minutes, Fiona's koeksisters (her three-fruit marmalade is rumoured to be a favourite of famous Dutch violinist André Rieu's), Robert's pastries, Rustic Ronnie's meals and Janet's chicken pies and carrot cake. Bring cash.
Insider info: Be quick getting there as it's over in the blink of an eye.
Top tips: Dog lovers should make a beeline for Bertus and Barbie Lekay's Brakkie Happies (dog treats).
When: Saturday 9am to 10/11am. When there are events in the village, or it rains, the market's location moves, updates between 6 and 7am on a Saturday on the Destination McGregor's social media pages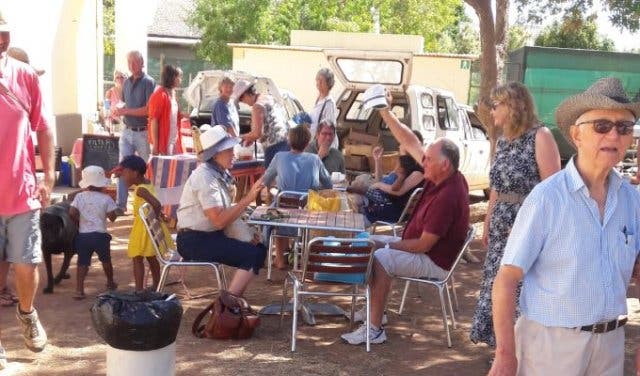 Next to the NG Kerk hall in Voortrekker Street, info@destinationmcgregor.co.za, website
EARTH, CHILD AND DOG-FRIENDLY COMMUNITY MARKET
There's a wonderful camaraderie at the Hermanus Country Market, where traders get together for a morning chat and coffee. Most are also the producers of the goods they are selling. Meet friendly villagers and share a meal or oysters and bubbly at the communal table-benches. There's always live music and kids love the train pulled by a quad bike, the play area and sandpit. There are water bowls for dogs. Traders accept all and there's an ATM at the sports club next door.
Insider info: Food is in re-usable crockery with cutlery. Some people bring their own tablecloths, cushions and cutlery.
Top tip: Get there early, it can get full and the veggies sell quickly (bring a basket because shopping bags are not provided).
When: Saturday 9am –1pm, rain or shine unless weather warning; summer night markets every Wednesday evening in December and January from 5pm to 9pm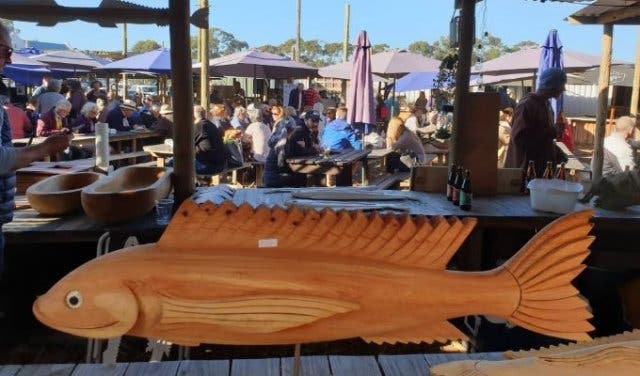 Hermanus Cricket Grounds, corner of Jose Burman Avenue and fairways Avenue, +27(0)72 883 3894, farmersmarket@hermanus.co.za, website
HAPPY, HOLISTIC FARMERS' FAIR
At Wild Oats Community Farmers' Market in Sedgefield you're greeted by a minstrel band and a mime. At this happy place, with large trees and wide, wood-chipped walkways, are over 60 stalls and over 700 seats around rustic, wooden tables. Local farmers and food producers are present, selling their own veg, fruits, pasture-raised meat, dairy products, baked goods, plants and plenty of eats.
Insider info: Wild Oats was built according to the architectural principles of Sthapatya Veda, the ancient Vedic knowledge of structuring according to Natural Law.
Top tips: A special area is reserved for diners with dogs. Bring beach gear for a beach-stroll or picnic at Gericke's Point around the corner.
When: Every Saturday morning until 12 noon, year-round, rain or shine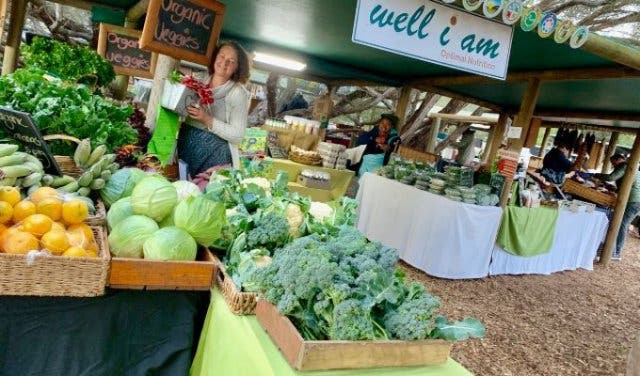 Outskirts of Sedgefield near the edge of the Swartvlei Lagoon, wildoatsmarket@gmail.com, +27(0)82 376 5020, website
FIRES AND FAIRY LIGHTS IN THE KAROO
The once-a-month Moonlight Market, with its tin-drum fires and fairy lights, is for specialty goods. At the same venue, the weekly Saturday Prince Albert offers products such as handmade kaleidoscopes, unique steampunk lights and vegan Karoo-style kimchi. You can also pick up some fresh fruit and veg from the local farmers' garden. Traders accept cash and card payments.
Insider info: There's a wonderful charity stall with books, knick-knacks, records, awnings and collectables.
Top tips: To find the market easily download the Prince Albert app.
When: Saturday market 8am–12noon; monthly night market 6pm–9pm (dates set so far are 20 Sept, 11 Oct, 13 Dec and 21 Dec)


42 Church Str, just next to the museum, Prince Albert, Karoo, tourism@princealbert.org.za or office@princealbert.org.za, +27(0)23 5411 366, website
SLOW AND SATISFYING SHOPPING IN STELLENBOSCH
The people, the pace and the place is what makes the Slow Market Stellenbosch special. Shop crafts, fresh produce and enjoy nachos, wraps, fresh pastries and more under the oak trees in the historical winelands city. There's live music at the indoor and outdoor market where guests gather for the location, the diversity, and the wine. There's seating and picnic areas. Dogs on leashes are welcome. Traders accept cash, card, apps and an ATM is available on-site.
Insider info: The bubbly and oysters with a squeeze of lemon are a hit.
Top tip: Arrive with enough time to take it slow; there's lots of creative products you'll want to spend time on.
When: Saturdays 9–2, year-round, all-weather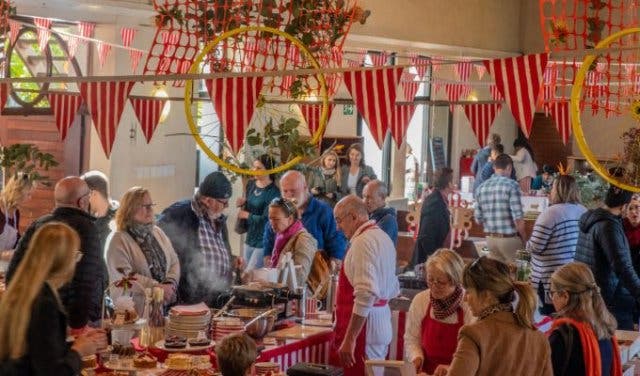 Stellenbosch, Oude Libertas, cnr Adam Tas and Oude Libertas Streets, accounts@slowmarket.co.za +27(0)818313011, website
A LITTLE CANAL RUNS THROUGH IT
Start with fresh pancakes and a cup of coffee or a freshly-squeezed juice under shady trees. There's freshly baked bread, cakes and melktert. Plenty to browse, too, from handcrafted jewellery and embroidery, to baskets, furniture and books. The vibe is small-town and slow; you can eat and people watch the whole day at Montagu Village Market.
Insider info: Bargain hunt on the last Saturdays of the month when people trade previously loved goods, the annual Mistletoe Market takes place on the Friday evening closest to 16 December, and Art in the Park takes place on the first Saturday of the month
Top tips: There's good value, bring a basket to fill up with home-baked goodies. Plus there's a small canal where a child can float the little boats that are sold at the market.
When: Every Saturday, 9am – 1pm in winter; 8am – 12:30pm in summer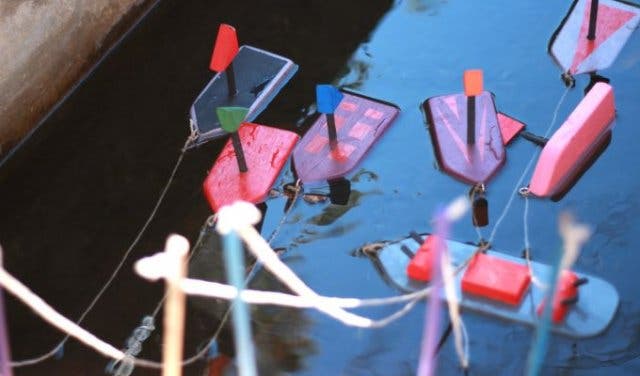 Euvrard Park, Bath Street, opposite the Tourism Bureau, +27(0)84 389 0121, leadersatlogos@gmail.com, website
DANCE IN A PARADISE GARDEN IN SOMERSET WEST
It's a gorgeous setting of sprawling lawns, trees and landscaped gardens with a fountain. It's on every Friday and Sunday, plus there's the Twilight Market on the first Friday evening of the month. What sets the market at Lourensford Wine Estate apart is the permanent dancefloor that livens up as resident DJ Yogi AKA DJ Concorde spins tunes. For children? Treetop adventures, a jump-and-rope yard, face-painting and more. Traders accept cash, card and Snapscan.
Insider info: Look out for the market's playlist competition post on Facebook for #FirstFriday. The winner gets a voucher to use at the market.
Top tip: Arrive and eat early because it can get busy.
When: Seasonal market re-opens Sunday 1 September–May, with an annual festive break. Every Friday 5pm–9pm and every Sunday 10am–3pm, rain or shine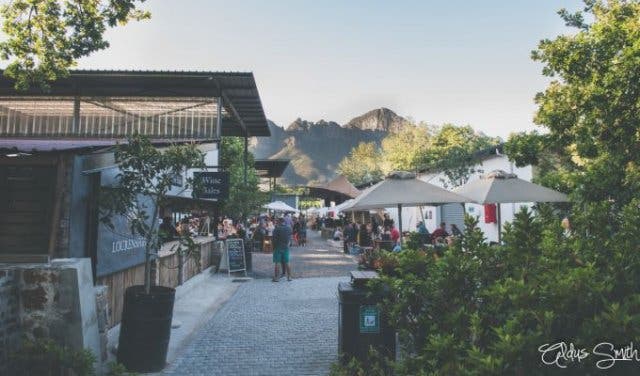 Photo credit: Lourensford Harvest Market: Aldus Smith Photography
Lourensford Wine Estate at the end of Lourensford Rd, Somerset West, +27 (0) 72 284 1654, hello@lfhm.co.za, website
ART DECO MEETS VICTORIAN AT THIS STEAMPUNK MARKET
The Elgin Railway Market's steampunk style is inspired by the railway-side setting. A steam train runs by weekly, and you can sign up to take a ride. Market-goers can watch the whistling train puffing steam from either the station platform or the leisure deck. Produce includes local food, jewellery, leather, pottery, fresh flowers and more along with live music. There's ample seating, and kids love the play area and climbing wall outside. Dogs are allowed on leashes outside.
Insider info: It's an old apple warehouse converted into a space where art deco meets Victorian style. If you fall in love with an item of the decor (fans, chairs or rocket-stove fireplace) you can order it.
Top tip: Get your coffee and food before the train arrives to avoid the queues – it gets busy then.
When: Friday 5pm–9pm (limited food vendors) and full vendor complement on Saturdays and Sundays 9am–5pm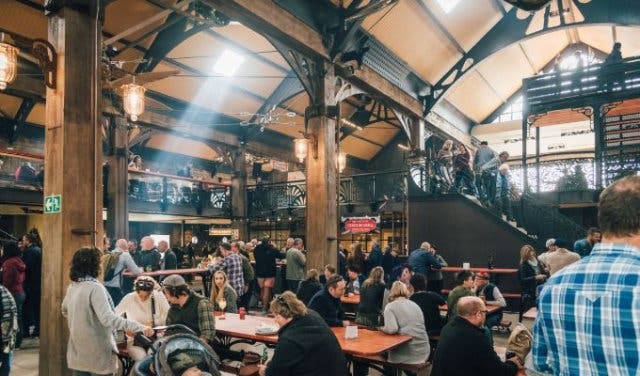 Oak Avenue, Elgin, info@elginrailwaymarket.co.za, +27 (0)21 204 1158, website
A NEXT-LEVEL ARTS-AND-CRAFTS FAIR ON A 1692 WINE FARM
The work at the arts-and-crafts market at Spier Wine Farm ranges from paintings and man-sized wooden carvings to jewellery, leather-work, textiles and ceramics. You can watch the artists, designers and crafters as they create, and they are keen to give some insight into their processes. Cash and credit cards are accepted.
Insider info: You can have customised experiences if you book in advance such as Make it Yourself, in which an artist will teach you the basics and you take home your work.
Top tip: There's plenty to do close to the market: Try the grape-juice tasting, and watching Eagle Encounters' dancing owls is for children. Leave your pets at home.
When: Daily 10am – 5:30 during summer (October to the first week of May), weather permitting


Spier Wine Farm, Lynedoch Road (310), Stellenbosch, Cape, info@spier.co.za, +27(0)21 809 1100, website
PLAY BOULES AND BUY WINE-BARREL SERVERS
Watch as locals battle it out at boules. There are wooden benches beneath oak trees and, this being wine country, there are many related products. One of the nicest are the Neighbourwood's 100-year-old reclaimed oak wine-barrel servers. There's live music and kids play in the playground at the Franschhoek Village Market. Some traders have credit cards machines and Snapscan or Yoco, while a few trade in cash only.
Insider info: There's a smaller pop-up market under the trees every first Sunday of the month from October until March.
Top tip: There's free parking nearby at the Dutch Reformed Church.
When: Every Saturday (unless rain is predicted) 9am–3pm in summer; 10am–3pm in winter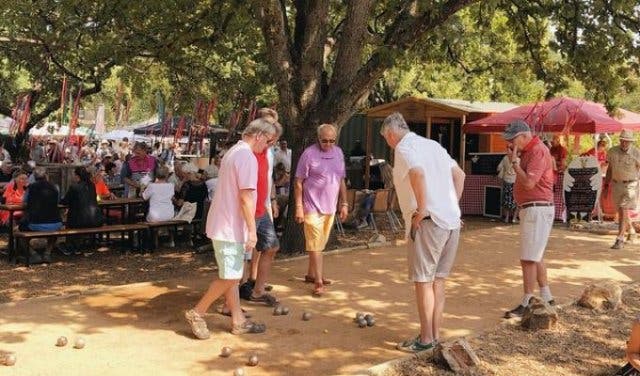 29 Huguenot Street, Franschhoek, +27(0)21 876 2431 info@fhkvm.co.za, website
WATCH THE SUNSET AT THE VIBEY OVERBERG MARKET
Once a month, the village comes together, from babes in arms to gramps in his comfy chair at the Stanford Sunset Market. Although all vendors are local, the products are diverse. There's German sausages and Belgian chocolates alongside local food trucks selling fish 'n chips, Mexican, Indian, craft beer and Stanford Wine Route wines. There's live acts and space for the kids to run around on the Village Green. Bring cash.
Insider info: Stanford is a popular wedding destination and the market is a great meeting point for wedding visitors.
Top tips: Seating and tables are provided, but feel free to bring your own deckchairs. Wrap up warmly for when the sun goes down.
When: 6pm – 8pm on the last Friday of the month from September – May (closed June, July, Aug for winter)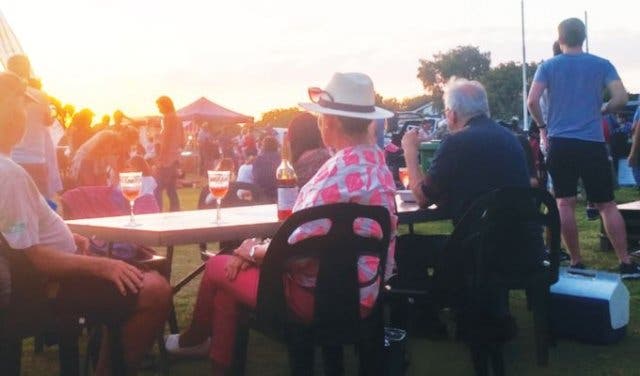 Shortmarket St, Stanford, on the Village Green, +27(0)82 667 0619, philippa.murray@gmail.com, website
FARM VIBES AND BEAUTIFUL BOLAND VIEWS
At the Pure Boland Market retired couples arrive before the gates open to get their hands on fresh produce, old-school country foods such as roosterkoek, pancakes, jaffles and seasonal waterblommetjie stews and local wine. The beautiful scenery and a farm-style atmosphere makes it great for families with small children, too, who can get horse rides if the weather permits. Bring cash.
Insider info: Some have been trading since the very first market, almost 11 years ago, and never missed a market day, like Sanoline and Limpie Viljoen who sell kerrie afval (curry offal), jaffles, rusks and preserves.
Top tip: Bring a shopping basket and come early if you want seating – it gets busy quickly.
When: Every first Saturday of the month (except January) 9am–2pm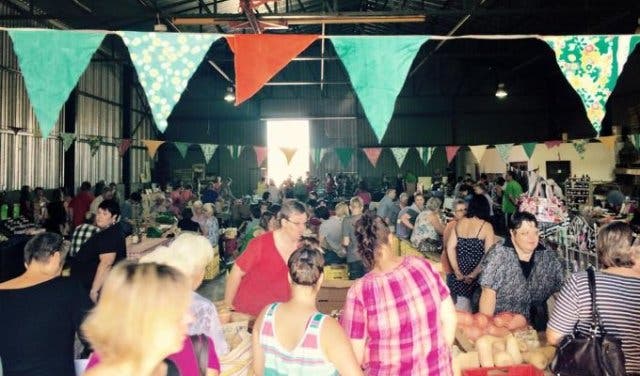 Groenstoor, Brandwacht, Worcester, tharina@realevents.co.za, +27(0)82 301 8561, website
KIDS WILL LOVE THE PLAYGROUND
Relaxed, but vibey with a mixture of old and young people, there's a wonderful tranquillity at the indoor-outdoor Root44 Market, plus a plethora of craft, clothing, decor and food. All this is enjoyed in the setting of mountains and vineyards. There's live music every Saturday and Sunday and there's lots for the kids to do. Traders accept cash, card and Snapscan.
Insider info: Kids love the World of Adventure play park and lawn area: jungle gyms, pedal cars, ball pits, zipline and climbing wall, which is weather-proof because there is an outdoor and tented area.
Top tip: Book the VIP Tree House online. There's a gig guide is on the website and Facebook page.
When: Every Saturday 9am – 4pm and Sunday 10am – 4pm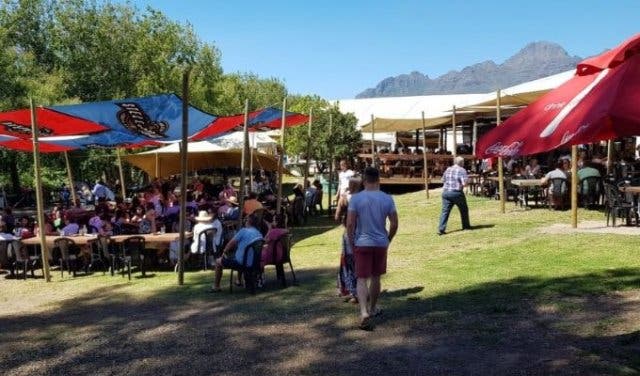 Corner of R44 and Annandale Road, Stellenbosch, +27(0)21 300 3935, info@root44.co.za, website
WIN WINE WHILE KIDS RIDE TRACTORS
The surrounding community come together once a month at this joyous market to trade food, fresh produce, crafts, arts, homeware, wine and much more at the outdoor Groote Post Country Market. For children, there are tractor rides, children's entertainment, and guided horseback rides.
Insider info: Three lucky draws mean three opportunities to win a hamper with products from the market and wine from Groote Post.
Top tip: Most seating is on hay bales which can be scratchy to sit on, so bring a flat cushion or something to sit on to be more comfortable.
When: Last Sunday of every month 10am–3pm. Closed May, June, July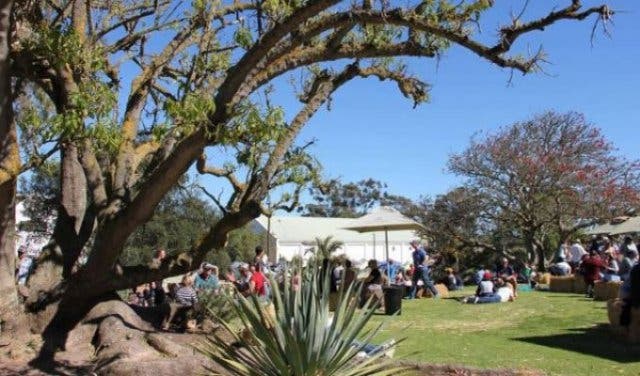 Groote Post Vineyards, Hill St, Darling, +27(0)22 451 2202, info@iloveyzer.co.za, website
UNDER THE OLD WILD FIG TREES
The Market at Blaauwklippen takes place every Sunday on one of the oldest and most picturesque wine estates in the Cape. There's a jovial spirit amongst traders, and the market has a laid-back, non-pretentious vibe. Sit by the old wild fig trees and enjoy music by different musicians every week. There's always something delicious to eat. There's also clothing, fashion, plants, antiques and collectables and other interesting stalls. It's paradise for kids: there are inflatables, pedal carts, Zorb balls, ATV (all-terrain vehicle) "train ride" and more. Most traders use Snapscan and card facilities, but the market also offers an ATM.
Insider info: It hosts the Helderberg Animal Welfare every third Sunday of the month for a Vineyard Doggy Walk. Entry is R20 per person and dog.
Top tips: There is a strict "no outside food or drink" policy in order to support the farm and traders.
When: Sunday 10am–3pm, weather dependent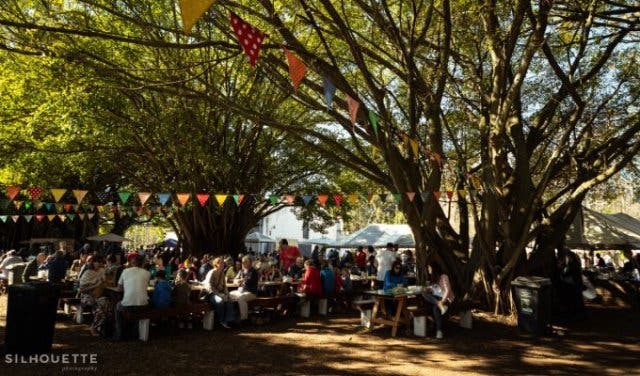 Blaauwkippen Wine Estate, R44 between Stellenbosch and Somerset West, bkfamilymarket@gmail.com, website
---
* Information correct at time of publishing
Road trip to Darling to experience a country market with a down-to-earth and relaxed vibe at the Groote Post Country Market.
Which is your favourite market outside of Cape Town? Please let us know all the details and we'll share with the rest of Cape Town.
For pop-up markets and seasonal markets, check out our events section and join our newsletter for an up-to-date overview of what's happening in the city, suburbs and dorpies.
---
Pitch your tent beneath a canopy of stars at any of these camping sites.
Family vibes in the winelands at The Saturday Market at Bloemendal Wine Estate.
Don't break the bank with these free and cheap things to do with kids. So many things that the whole family can enjoy with our list of things to do with kids.
Picnic on the lawns to the sounds of jazz at the Kirstenbosch Craft & Food market.
New idyllic summer hangout in Hermanus's open-air restaurant, Ficks.

Get out and about this weekend with the Cathedral Market.
Vinyl, clothing, books and more: get antiques and hidden gems at this vintage market.
Read more about markets in Cape Town and surrounds in our overviews of markets in Cape Town.
---
Use our events section for an up-to-date overview of what's happening in the city, 'burbs and dorpies. Get quick access on the go by adding us to your mobile home screen for the ultimate guide to discoveries in Cape Town.

Follow and like us on Twitter ❤ Facebook ❤ LinkedIn ❤ Instagram ❤ Pinterest for updates.