12 Fresh Music Festivals You May Not Know About
Includes the city's New Year's Eve party, trance, rap, metal, gqom
From the fairy tale New Year's Eve festival Alcazar, to the strictly deep house camping experiences We House Sundays Festival and eclectic Liefde By Die Dam. These are the new, unique and charming music festivals that you need on your year's calendar.
CAPE TOWN'S INNER CITY NEW YEAR'S EVE PARTY
31 December
The city's premier New Year's Eve experience is a lavish 12-hour celebration in the heart of the city. It is a collaboration between two of the city's masters of experiential, immersive partying: Bazique Festival and Wolfkop Weekender. With everything from fire dancers to aerial performers, top DJs and CapeTownMagazine.com as the media partner, this is the party Cape Town really deserves: The magical Alcazar New Year's Eve party.
Cost: R390–R690

105 Hatfield Street | Gardens | hello@alcazarenye.co.za | +27 (0)11 880 2199
JOIN THE HOUSE MUSIC FAMILY
14-16 December
Anyone who has been to one of We House Sundays' events will know: you don't leave there without a bunch of new friends. Now, the organisers are hosting a weekend-long outdoor house party at Cloof Wine Estate in Darling. They bring in top local and international DJs and themed decor, and create an atmosphere that allows all lovers of house music to mingle, dance, and become family. It's a weekend of beats, sunshine, swimming, good food. You're sure to gain new friends and family at the We House Sunday Festival.
Cost: R450-R1345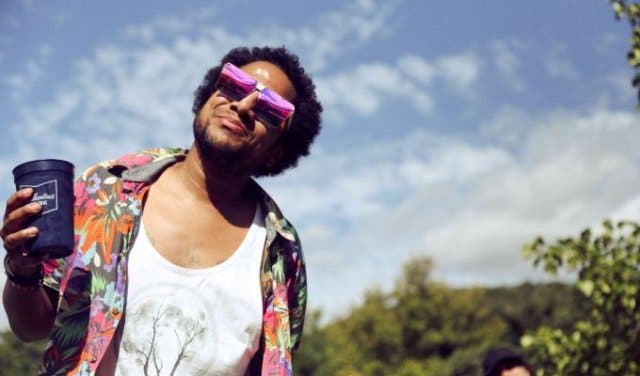 R315 Malmesbury | Darling Road | info@wehousesundays.co.za | +27 (0)74 142 6359

ECLECTIC ACTS AND TOP CHEFS
29 December
Sizzled Food and Music Festival is as much about the food as it is about the music. It brings together the freshest acts and the funkiest gourmet food trucks to make for the ultimate alternative festival experience. The line-up is eclectic with everything from hip hop and house to future sound. Get your groove on and taste food by top local chefs at the Sizzled Food and Music Festival.
Cost: R150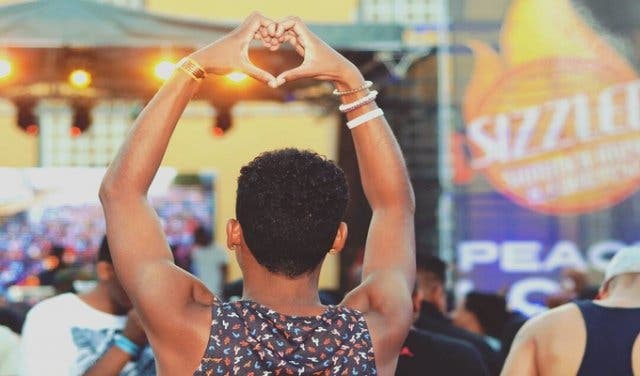 The Fort Wynand Monument | Green Point | info@sizzled.co.za

REBEL IN SPIRIT, REBEL IN SOUND
25-26 January 2019
On the surface, The Festival of Rebels is all about motorbikes, but the Harley brand is also all about rock and roll. The line-up includes 40+ acts, and some past headliners include The Kiffness, Prime Circle, and Mean Mr Mustard. While it may speak to the rebel in us, kids are welcome to attend the Festival of Rebels – Motorcycle Lifestyle Festival.
Cost: R149-R1399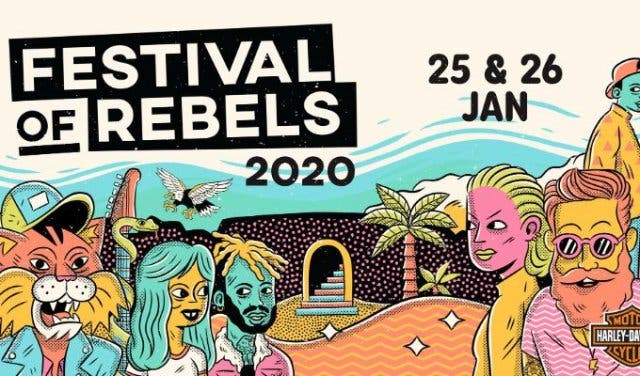 Castle of Good Hope | Darling Street and Buitenkant Street | info@festivalofrebels.co.za

METAL UP YOUR NORTHERN REGION
1 February 2020
Metal4Africa is the leading platform for up-and-coming hard rock and heavy metal bands. Twice a year they host a festival at the Metronome in the Northern Suburbs: WinterFest, and SummerFest. The festivals bring together some of the best underground rock and metal acts on the continent. These include staple acts like DevilSpeak, Abbadon, and Marene alongside other local and Southern African bands. The organisers provide shuttle services to and from the festival and you have a chance to meet the bands at SummerFest'20.
Cost: Ticket price TBC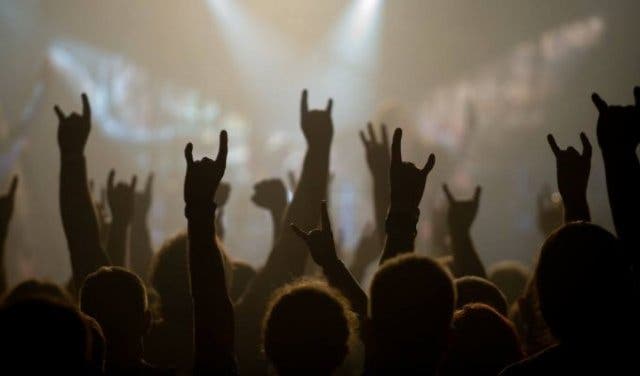 Metronome Night Club | 12 Viben Avenue | Brackenfell Industrial | info@metal4africa.com | +27 (0)84 621 4913

FRESH AND UNCONFIRMED FESTIVALS TO LOOK OUT FOR IN 2020

THE LOVING SIDE OF HEAVY METAL
September
Heavy metal may be hardcore to its roots, but it has its soft side. Take the annual Creature Feature festival: it brings together well known local metal bands like Abaddon, Terminatryx, and DevilSpeak amongst others, for a raucous night of noise, headbanging, and general craziness. But all of this is to raises funds for HART, the Helderberg Animal Rescue Team. See for yourself why metal is about more than beasts and darkness at Creature Feature.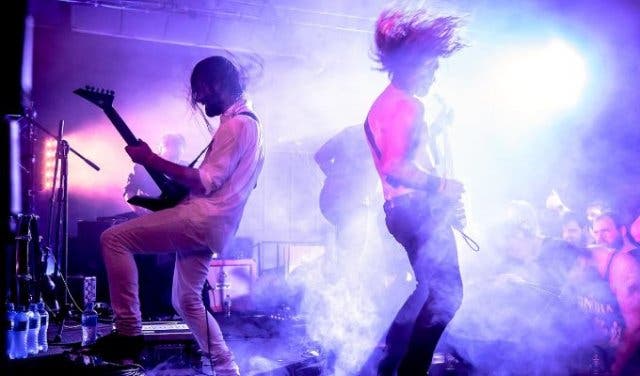 Trenchtown | 143 Lower Main Road, Observatory | +27 (0)21 447 1787

SHAKE YOUR GREEN BOOTY, AND DO IT MINDFULLY
September
As the name Equilibrium suggests, this festival is all about finding a state of balance. In collaboration with Bloedlemoen Gin, it's set in pretty Paarl, where you can dance to acts like 2019 headliners Headroom, Lectric Likcs, Tanya Vee, and DJ Snake. But the focus is on holistic connections: there are yoga sessions with The Yoga Life, lifestyle talks on mindfulness, healing, and transformation, plus a cannabis workshop by Guerilla House. Food is strictly meat-free. Only over 20's are allowed into Equilibrium: Spring Edition.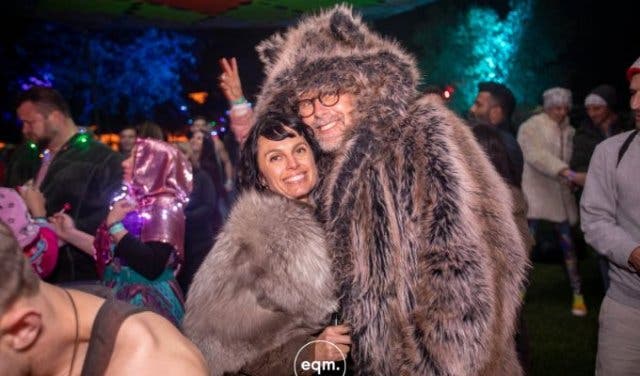 Nelson Creek Wine Estate | Paarl | info@equilibriumfestival.com

ROCTOBER LIFESTYLE, ONE OF THE CITY'S BEST
October
The Roctober Lifestyle Festival happens in Langa, and is one of the city's most vibey annual festivals. You'll find a major line-up of entertainment, from electronic music artist to gqom DJs, comedians, food from local vendors, and even a fashion show.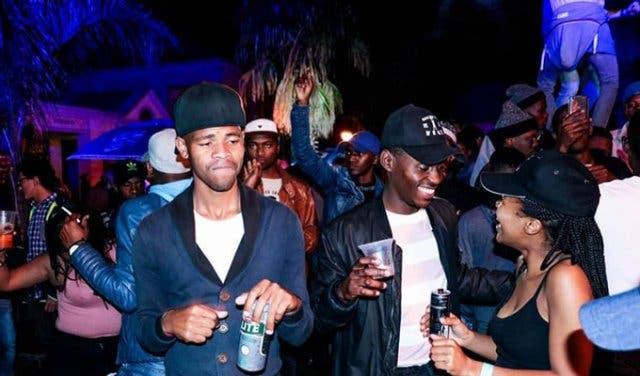 Maragana Park | Washington Street | Langa | info@pincodeconcepts.co.za | +27 (0) 794840318

DANCE AMONG TREES, CAMP IN NATURE (HOT SHOWERS INCL.)
October
At Organik, nature is your playground and you get to dance in it all day. It happens annually at Kromrivier Farm in Riviersonderend. You get local and international DJs, with past acts including Undercover and, the DJ who created his own genre, Sensient. Plus if you've been out for a while and the dirt gets too much, there are hot showers at Organik's Gaian Dream.


Kromrivier farm | Riviersonderend | Off the N2 | organik@organik.co.za

IT'S MUSIC AND LAUGHS AT THIS AFRIKAANS FEST
16 November
Liefde by die Dam turns the pristine Meerendal Wine Estate into a music festival playground where an array of eclectic acts entertain the masses. Regularly MC'd by quirky funnyman Schalk Bezuidenhout, and with a lineup that has had the likes local rock royalty like Arno Carstens, Ghoema Award-winning Early B, and Afropop Star Majozi, it prides itself in creating an authentic South African music experience. It's a family affair, so bring the kids along to Liefde By Die Dam.
Price: R195–R795 at Computicket


Meerendal Wine Estate | Vissershok Road | Durbanville Hills | Western Cape | charlotte@morsecode.co.za

LOSE YOURSELF IN THIS CAPE TOWN RAP BATTLE COMPETITION
Thursday, 29 November
Like a scene from the Eminem biopic 8 Mile, local rappers go toe-to-toe (or rhyme-to-rhyme) while the crowd responds , all for the title of rap champion and a R1 000 cash prize. Even you can enter if you can rhyme like Busta, and you can't, join the crowd at The 7500 RAP Battle & Glow in the dark House Party.
Cost: R60 pre-booked, R70 at the door


Club 7 on Loop | 7 Loop Street, Cape Town | +27 (0)67-654-5259

THE MAJOR FESTIVALS IN 2020: USE THIS LIST OF AWESOME EVENTS
| | | | |
| --- | --- | --- | --- |
| Name | Date | Venue | Contact |
| Oude Libertas Summer Season Concerts | January 2020 | Oude Libertas Farm | |
| | 6-8 February 2020 | The Breede River | +27 (0) 21 510 0547 @UpTheCreek.MusicFestival |
| | 29 February - 1 March | Kogel Bay Resort | info@aliensafari.net |
| | 27-28 March 2020 | CTICC | +27 21 671 0506 | info@espafrika.com |
| | March 2020 | 11 Imam Haron Road Claremont | +27 (0)82 373 8877 |
| | March 2020 | | dawid@ramfest.co.za |
| | May 2020 | Baxter Theatre Concert Hall | info@ctbigbandjazzfest.co.za | +27 (0)21 794 8193 |
| Chamber Music Festival | July 2020 | Stellebosch University | info@sicmf.co.za | +27 (0)21 808 2343 |
| | August 2020 | Cape Town Ostrich Ranch | mark@globaltakeover.co.za | +27 (0)82 562 2582 |
| Rocking The Diasies | October 2020 | Cloof Wine Estate | |
| | November 2020 to March 2021 | Kirstenbosch Botanical Gardens | +27 (0)21 799 8783 | kirstenboschinfo@sanbi.org.za |
See what else is happening around Cape Town in December with our selection of unique and special events and parties in December
---
Local artists celebrate South African music at KDay.
Planting funny bones and growing local comics at the Mother City Comedy Festival.

Check out Cape Town's very own Pizza & Pasta Festival.
Prefer your live acts in closed spaces? The head to these Cape Town Live Music Venues.
---
Use our events section for an up-to-date overview of what's happening in the city, 'burbs and dorpies. Join our newsletter and get quick access on the go by adding us to your mobile home screen for the ultimate guide to discoveries in Cape Town.

Follow and like us on Twitter ❤ Facebook ❤ LinkedIn ❤ Instagram ❤ Pinterest for updates.