Be The First To Tap Into The Social Media And Cultural Mega Trends
World Economic Forum Young Global Leader Dave Duarte answers all your burning questions at this Startup Grind networking event and chat
How did a picture of an egg become the most-liked Instagram post with over 50 million likes? Dave Duarte answers questions like this at the Startup Grind Let's Talk Social Media and Cultural Mega Trends networking event at Workshop17 at the V&A Waterfront on Wednesday 6 February 2019.
WHAT TO EXPECT
Got a business, know someone in business or keen to upskill yourself? Here's where you can get the inside track on 2019's social media and cultural mega trends from one of the most recognised voices in digital communications strategy, behavioural science and storytelling. Dave Duarte, named a 2014 Young Global Leader by the World Economic Forum and expert on social media and cultural mega trends, is taking part in a fireside chat where he will shed light on the topic.
You can expect ample opportunities at this networking event to connect with exciting startups and their founders, tap into a support network, form meaningful bonds and be inspired about your business journey.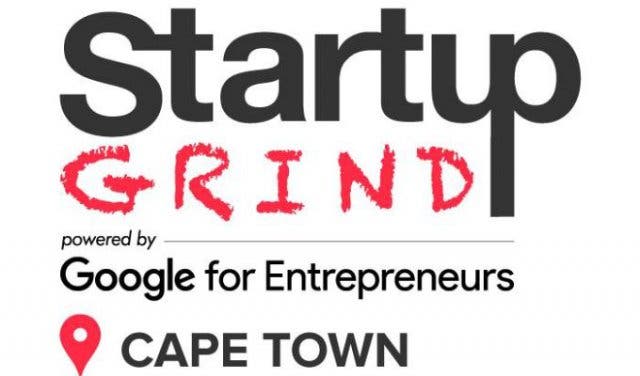 WHAT'S ON THE AGENDA
5:30 pm: Networking and finger food
6:30 pm: Chat
7:30 pm: Networking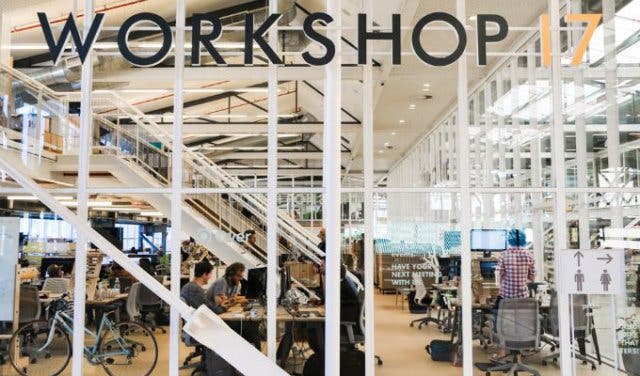 ABOUT STARTUP GRIND
Startup Grind is a global startup community that educates, inspires and connects founders, innovators, educators and investors. Startup Grind hosts monthly talks and networking events that invite successful local entrepreneurs from all walks of life to share personal stories and lessons learned on the road to building successful companies.
ABOUT DAVE DUARTE
Dave Duarte is the CEO and founder of Treeshake marketing consultancy. He's an expert on social media and cultural mega trends with extensive international experience
He runs the Ogilvy Digital Marketing Academy, helping to keep it at the forefront of marketing innovation. He serves as chairman of the Reach Trust, a non-profit organisation, developing mobile apps that millions of South Africans use to improve their literacy, numeracy and find employment opportunities.
"Dave is a legend. He knows his stuff and is one of the great thinkers in the digital space. He is a sought-after speaker and educator. It's rare that you get a consultant with an intellectual edge in the social media space – and this is what Dave brings. We are lucky to have him in this country," says Memeburn founder Matthew Buckland.
WATCH DAVE DUARTE TALKING SOCIAL MOVEMENTS
MAKE A CONTRIBUTION
There are university students and people from townships who want to attend, but can't afford to travel home after the event. You can help contribute towards their transport. You can also sponsor 15 female entrepreneurs from organisations, universities or communities. See how to contribute online.
TICKETS TO STARTUP GRIND
Tickets cost R80–R150 per person and you can order online. The Valentine's 2-for-1 special entitles you to two tickets for R160 (excluding the small booking fee).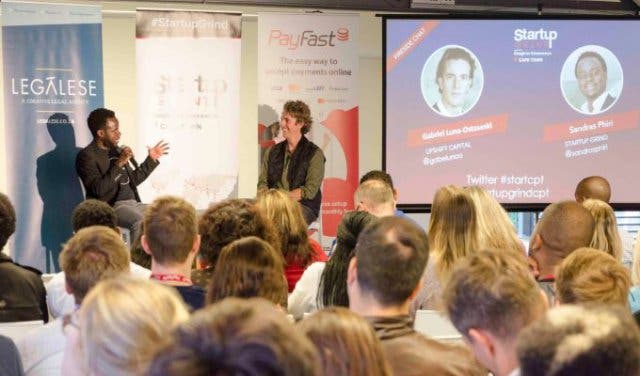 ---
Diet tricks for success at the office from the Tim Noakes Masterclass.
This event takes place at Workshop17, V&A Waterfront. There are plenty of other things to do at the V&A Waterfront.
You can look forward to the opening of Workshop17 Kloof.
Get more info on workshops, conferences and tech networking events and other events in the city.
If you're an entrepreneur and are feeling inspired, check out these amazing shared working spaces in Cape Town.
Yoco are rocking it for small businesses around the country. Read more about their credit card machines.
---
Supercharge your event? Our Events Support Programme gets results. Contact support@capetownmagazine.com or +27 (0)21 422 2444.
Use our events section for an up-to-date overview of what's happening in the city, 'burbs and dorpies. Join our newsletter and get quick access on the go by adding us to your mobile home screen for the ultimate guide to discoveries in Cape Town.

Follow and like us on Twitter ❤ Facebook ❤ LinkedIn ❤ Instagram ❤ Pinterest for updates.