A Stylish Relaunch For Kwa-Ace In Khayelitsha
Fun, entertainment, exclusivity and a new VVIP area at KwaAce
"Clubgoers no longer need to travel as far as the CBD to get a premium club experience that includes everything from sipping fresh cocktails to having a designated hostess," says the team at KwaAce. KwaAce is bringing the 'burbs to eKasi.
The name KwaAce translates to "at Aces", which is owner Ace Mabheka's nickname. Ace has upgraded and re-launched the existing club as one of the city's tourist attractions.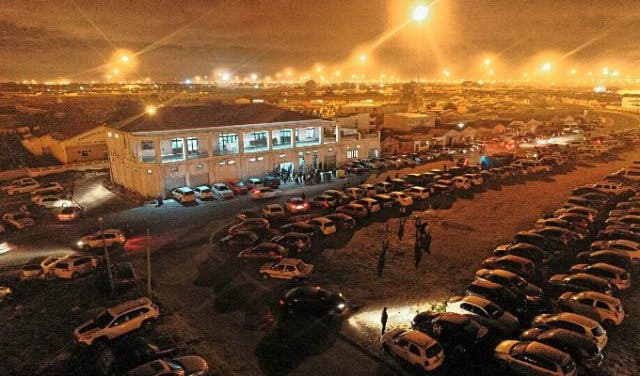 THE VENUE
Dubbed "The Castle", the double-storey KwaAce is situated in the heart of Khayelitsha. There are three different sections, namely the general section, VIP section and the upstairs VVIP section. The spacious VVIP section boasts a balcony and a pool, and each floor offers beautifully renovated restrooms and a bar. There is plenty of secure parking space outside with car guards on standby and bouncers at the gates at all times.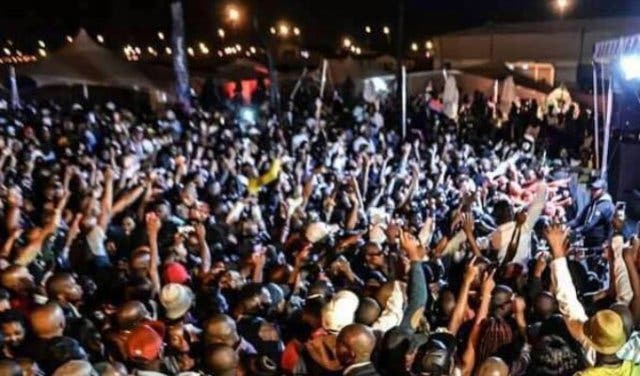 GET READY TO PARTY
Put on your dancing shoes and tighten up your moves in isbujwa, hip-hop and everything in between. Music styles range from Gqom to deep and commercial house and kwaito.
DJ Ed Harris, now signed with local independent record label Kalawa Jazmee Records, is one of the resident DJs, alongside DJ Phira and King Retro. With the re-launch, you can expect more new faces at fresh monthly events such as summer picnics, the annual December birthday celebration and the June 16 Youth Day party. You can look forward to soulful jams on Sundays for an easy and smooth start to the week.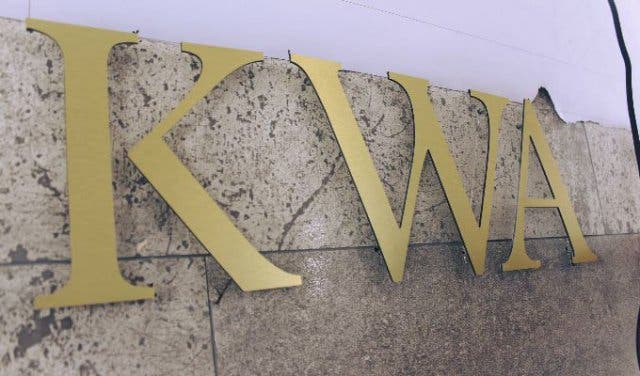 REFRESHMENTS
KwaAce will also be opening a butchery where they will be serving ishisa nyama with veggies and pap; the kasi way. From 27 October, you can look forward to refreshing cocktails crafted from premium brands.
THE RE-LAUNCH EVENT SATURDAY 27 OCTOBER 2018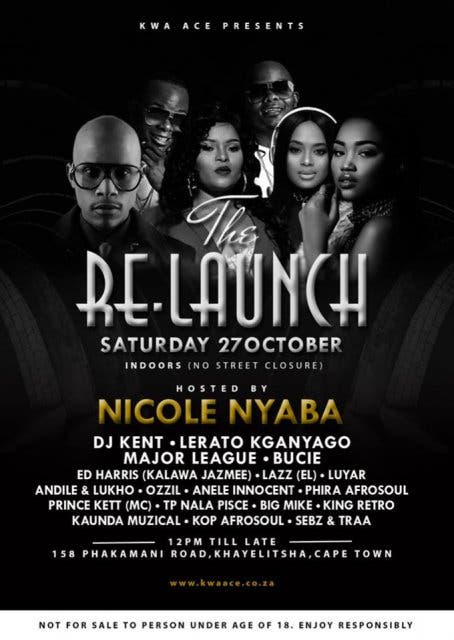 KWAACE
Address: 158 Phakamani Road, Khayelitsha, Cape Town
Contact: +27 81 300 6977, +27 61 458 4719, kwaace@gmail.com, www.kwaace.co.za, https://www.facebook.com/officialgroova/
Hours:
Fri: 4pm–3am
Sat: 4pm–4am
Sun: 4pm–3am
---
Featuring Black Coffee, Zonke and many more, this event is The Ultimate Weekender.
An explorer's guide to Khayelitsha.
Discover the 18 Gangster Museum in Khayelitsha.
Find out about the Rands Lifestyle Space in Khayelitsha.
Khayelitsha Benefits From R120m Urban Upgrading Programme.
---
ABOUT #CapeTownMagNew:
#CapeTownMagNew discovers exciting new places in and around Cape Town and the Western Cape. CapeTownMagazine.com celebrates entrepreneurship by telling the unique story of your business. Follow #CapeTownMagNew on Twitter and Facebook to stay up to date on new places and experiences or read more here about new places in Cape Town.
---
Use our events section for an up-to-date overview of what's happening in the city, 'burbs and dorpies. Join our newsletter and get quick access on the go by adding us to your mobile home screen for the ultimate guide to discoveries in Cape Town.

Follow and like us on Twitter ❤ Facebook ❤ LinkedIn ❤ Instagram ❤ Pinterest for updates.