Discover Cape Town's Soccer Clubs
From team insights to relegations and this season's changes, this is your go-to guide to football
Last update: 2 August 2019
Ever since the first football match was played at Green Point Common in June 1862, the City of Cape Town and its surrounding communities have witnessed a vast expansion of the round-ball game at both amateur and professional levels.
On weekends, fans from all walks of life regularly travel to the various stadiums and fields, in and around Cape Town, to enjoy their favourite sport. Whether it's at a venue that belongs to the third-tier ABC Motsepe League amateurs, the professional National First Division (NFD) teams or the Premier Soccer League (PSL) squads, supporters can always look forward to a mighty clash and a festive atmosphere.
NEW SPONSOR FOR SECOND-TIER SOCCER IN 2019-20 SEASON
For the first time in more than 10 years, the NFD will boast a sponsor following the PSL's announcement that the GladAfrica Group has signed a 5-year deal, which is exceptionally good news for the struggling league.
The winners of the newly named GladAfrica Championship are set to receive R3 million in prize money, while the runners up and third placed teams will also get R1.5m and R1m respectively.
There's also a possibility that certain matches will be televised.
PASSIONATE AND CHEERFUL FANS
The fan frenzy that usually surrounds the Mother City's most well-known teams, Cape Town City and Ajax Cape Town, can usually be found at either the Cape Town Stadium or Athlone Stadium, while Ajax's U19 Motsepe team, AKA the "Young Urban Warriors" takes on teams such as Norway Parks Magic, Glendene United, Santos, Zizwe United and Ubuntu Cape Town.
This intertwining of pro and amateur level matches has led to many great rivalries and, in turn, vehement support from the respective fans. Cape Town soccer enthusiasts are known to be some of the most passionate sports spectators and can always be counted on to add to the festivities with their songs, chants and cheers.
MOVES AND RELEGATIONS
There have been a number of changes in the NFD in recent times with Vasco da Gama reverting back to amateur status after a takeover by Stellenbosch FC in mid-2016. A year later, Santos were relegated to the third-tier ABC Motsepe League, while Ubuntu Cape Town FC followed in their footsteps after finishing in 15th position during their 2018-19 campaign.
On a positive note, after a number of unsuccessful attempts, Steenberg United won promotion into the NFD last season and will be plying their trade as professionals for the very first time alongside Ajax Cape Town and Cape Umoya United.
Furthermore, Stellenbosch FC were crowned NFD champions which means that the Winelands-based club grabbed a spot in the lucrative PSL for the 2019-20 season.
This means, when it comes to the big league, Cape Town now boasts two teams.
TEAMS IN PSL 2019/2020 SEASON: CAPE TOWN CITY FC & STELLENBOSH FC
The re-born Cape Town City, who once thrilled fans with their slick football during the 1960s and 1970s. The Mpumalanga Black Aces PSL franchise was taken over by John Comitis in May 2016, and consequently moved to Cape Town.
Get more insights on Cape Town City FC.
Stellenbosch FC
Ambitious Stellenbosch FC earned automatic promotion to the money-spinning PSL after a stunning display of attacking football, which saw Steve Barker's team scoring 45 times in 30 games, while ending with a goal difference of +24.
Learn more about the history of Stellenbosch FC.
CAPE TOWN TEAMS IN NFD 2019/2020 SEASON
Ajax Cape Town FC
Here are more insights into Ajax Cape Town Football Club.
Cape Umoya United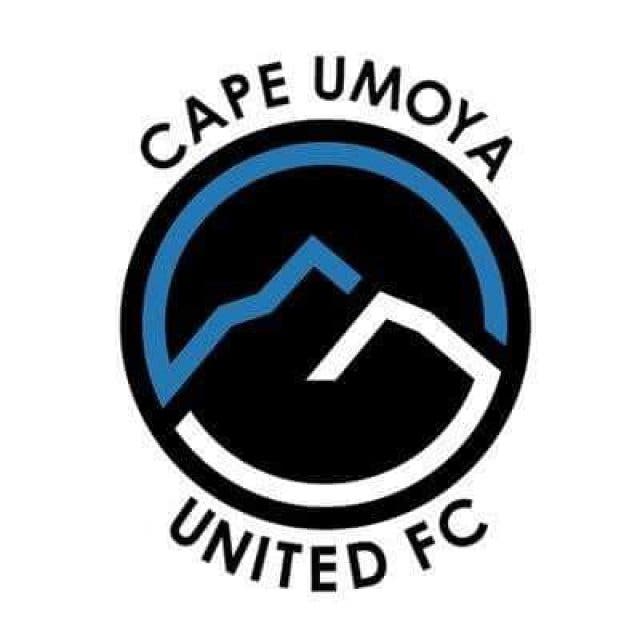 Find out how Cape Umoya United rebranded and rebuilt their squad and relocated to the Mother City.
GET INVOLVED WITH SOCCER IN THE CITY
Check out the teams and start pencilling in the dates for their matches for the new season by using our full schedule of 2019/2020 PSL fixtures.
---
If the pre-season friendly match was anything to go by, it's going to be a cracker when Cape Town City FC play Chippa United.
Is Cape Town City FC's next win around the corner at Cape Town City FC vs Highlands Park?
Can the Cape Town City FC get revenge on Polokwane in the Cape Town City FV vs Polokwane City PLS game?

See who ends up victorious at Orlando Pirates versus Stellenbosch FC.
Can the team change their fortune on the new stadium pitch at the Cape Town City vs Martzburg City PSL match?
---
Use our events section for an up-to-date overview of happenings in Cape Town. Also, don't forget to subscribe to our newsletter.
Follow us on Twitter, like us on Facebook, connect with us on LinkedIn, check out our photos on Instagram and follow our Pinterest boards for updates on what's happening in and around the Mother City.