Seaside Cafe Meets Bistro in the Southern Burbs
Meet the love child of legendary Sea Point bistro La Boheme and its sibling the Sea Grill in Harfield
Cape Town has many foodie havens – one that's sometimes overlooked is 2nd Avenue in Harfield Village. That's about to change thanks to a new addition on the Southern Suburbs' food map. Sea Grill By La Boheme brings a fresh vibe and a mix of seafood and meat offerings that'll keep every kind of foodie happy.

SOUND FAMILIAR?
It should. La Boheme has been on the Sea Point restaurant scene for the last 11 years, becoming one of the most popular bistros in the area. In 2018 the owners opened a seafood restaurant, Sea Grill, two doors up the road.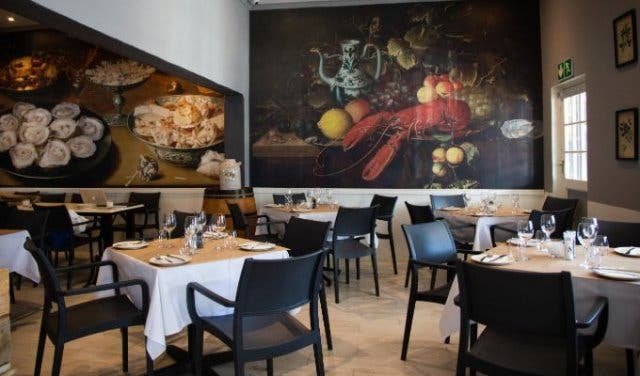 A TASTE COLLABORATION
A delicious mash-up of the bistro vibes of La Boheme and the seaside feel of Sea Grill, the decor is mostly nautical with a light blue colour scheme and ocean-themed wall murals. What sets this spot apart from others in the area is the open feeling and warm lighting. Most other restaurants on the 2nd Avenue strip focus on intimacy with dim lighting and calming music. The Sea Grill is brighter (though not too bright) and has the kind of acoustics that make conversations around you fade into a sort of background buzz that adds to the ambiance.

There's no music, which sounds like a bad thing, but it isn't considering the vibe created by the acoustics.

If you want peace and quiet there's a seaside-style outside deck area – all that's missing is an ocean view and crashing waves.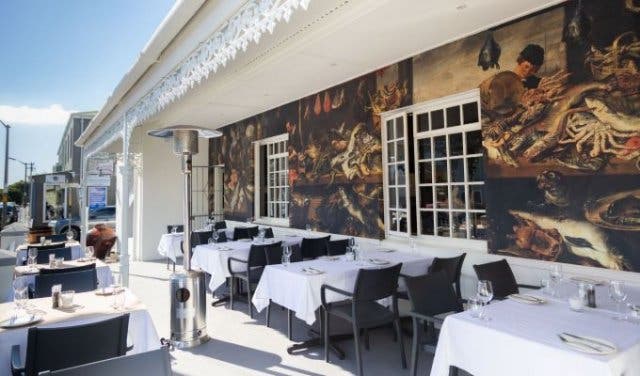 WHAT ABOUT THE FOOD, MAN?
First things first: the portions are much bigger than you'd expect. The menu has everything from nibbly tapas to juicy steak frites, but the crux of the matter is seafood. From Patagonia calamari to deep-fried squid, seafood-based meals are available in tapas, mains and side-dish options, while fish dishes include hake, kingklip and a catch of the day.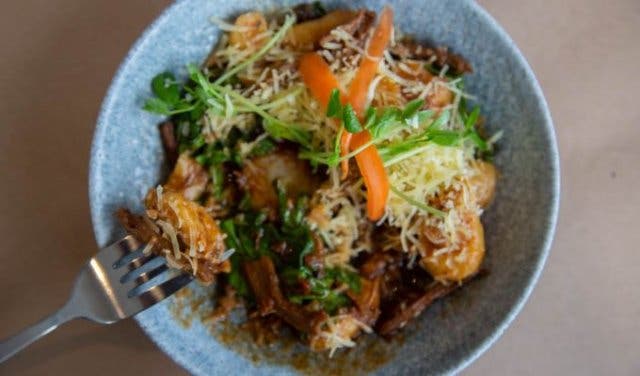 Everything on the menu is fresh, and according to restaurant manager Tamara Nothnagel, they order portions on a daily basis. This does mean that once they run out of a menu option, that's it for the evening. "This hasn't happened yet" says Tamara, "but we're getting busier all the time so it can be expected, although we will adjust our orders as trends change."

There are daily specials and a fully stocked bar plus they've brought favourites from both source restaurants to the Harfield Branch: The lamb shank on mash from La Boheme, and a seared tuna dish from Sea Grill.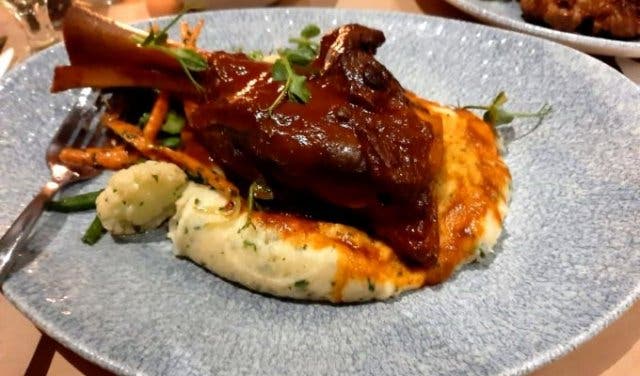 ABOUT SUSTAINABILITY
Instead of buying bulk from major seafood vendors, the Sea Grill/La Boheme stakeholders get their daily seafood from an app called Abalobi.

The mobile app, created as a platform to aid growth and sustainability in the small-scale fishing industry, allows the trade of seafood without middlemen. According to Tamara, small-scale fishermen can upload their daily catches to the app, where restaurants can check in and buy it.
"It allows us to get our seafood in fresh, while also supporting the small independant fisherman."



BUT MOST IMPORTANTLY...
… service is constant and attentive. You don't have a designated server, instead any hawkeyed one will check in on you now and then. This is a nice touch, but makes tipping difficult (let's hope they pool all tips).
Also important: Beers are served in chilled classes, making them that much crisper.
Parking is informal with off-street options around the venue. If you get in early enough you can park right in front, If not, there's ample parking further down 2nd Avenue, and other nearby side roads.

---
Steal her heart and earn some brownie points by taking her to a romantic restaurant.

When you're so hungry you can't think, eat all you can at any of these buffet restaurants.

---
Use our events section for an up-to-date overview of what's happening in the city, suburbs and dorpies. Join our newsletter and add us to your mobile home screen for the ultimate guide to discoveries in Cape Town.
Follow and like us on Twitter ❤ Facebook ❤ LinkedIn ❤ Instagram ❤ Pinterest for updates.

---