November: 12 Events To Kick Off Summer Fun
5 Comedy Acts, 200 Beers And All The Tequila You Can Take This November.
Last updated: 17 October 2019
It's parties, festivals and fairs this November. Introduce yourself to serious tequila, feel free at a glamorous plus-sized pool party, test out the best bikes, and take the kids along to a fest with a rebellious edge (they'll love the motorbikes).

Plus there's one event you can't miss: a beer festival that's making good on its claim of being the biggest one in the country.

CAN YOU EAT A JELLYFISH?
5 November
Jellyfish are misunderstood sea creatures. The Two Oceans Aquarium is out to change that perception with an event called Jelly Night, dedicated to these ocean aliens. They're bringing in leading jellyfish experts such as Angel Yanagihara, Lucas Brotz and Dror Angel to talk about subjects like what happens when you get stung by a jellyfish to whether you can eat them. Aquarium members get a 20% discount but space is limited so move fast. If you don't get a ticket, here are 15 other reasons to visit the Two Oceans Aquarium.
Price: R140-R185 (includes a light dinner). Book tickets here.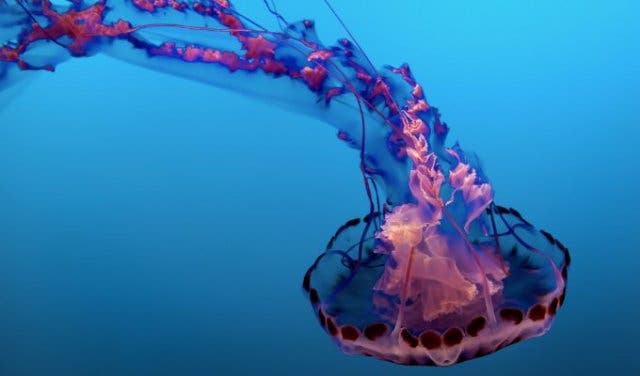 Dock Road | Victoria & Alfred Waterfront | +27 (0)21 418 3823 | aquarium@aquarium.co.za

TOP AUTHORS CREATING SELF AWARENESS THROUGH LITERATURE
Friday to Sunday, 1-3 November
"See Things Differently" is the theme for this year's Prince Albert Leesfees. The book festival brings in recognised local authors to discuss how contemporary issues are being tackled in literature. This year Azille Coetzee (In my vel) and Miché Solomon (Zephany: Two Mothers. One Daughter) will be there. Playwrite Mike Van Graan will present a collection of theatrical sketches called He Had It Coming, addressing the issue of gender based violence in South African society. There's all of this and an entire town to explore when you're attending the Prince Albert Leesfees.
Price: R40-R450


Jans Rautenbach Schouwburg | 12 De Beer Street | Prince Albert | princealbertleesfees@gmail.com | +27 (0)23 541 1014

STRAWBERRY FESTIVAL AT A HIDDEN GEM
Friday and Saturday, 1-2 November
At a quaint little village tucked away in Stellenbosch, you can attend a festival where you'll find everything from homemade strawberry cake, to fresh strawberries, strawberry jam, strawberry fridge tarts and strawberry pancakes. You can also get belly filling tripe and trotter curry or bean and waterblommetjie bredie among an array of other local food and drinks. You'll also have live entertainment and from local performers and the kids are sorted with a colouring corner and face painting and more. Join this street party on the main road of Jamestown for the Jamestown Strawberry Festival.
Price: Free-R30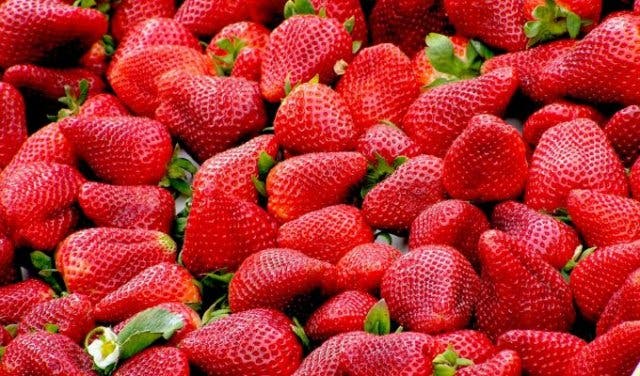 Webersvalley Road | Jamestown | Stellenbosch | +27(0)71 445 8185
ALL HAIL THE GREATEST FESTIVAL OF BEER IN THE LAND
Friday-Sunday, 29 November-1 December
The Cape Town Festival of Beer, in its 10th year, will be big on everything: the brew (it's the largest selection of commercially available beer in the Southern Hemisphere) and the vibe, and packed with Guinness Book of World Records-worthy activities from Friday to Sunday. It's going to be a showcase of over 200 beers produced by 60 brewers, with cider, lagers, ales from micro and macro brewers, and top food trucks and live music. Friday is perfect for end-of-year and you can book a corporate package. Sunday is for families because kids under 12 get in free – there'll be a dedicated play area just for them at the Cape Town Festival of Beer.
Price: R99 - R150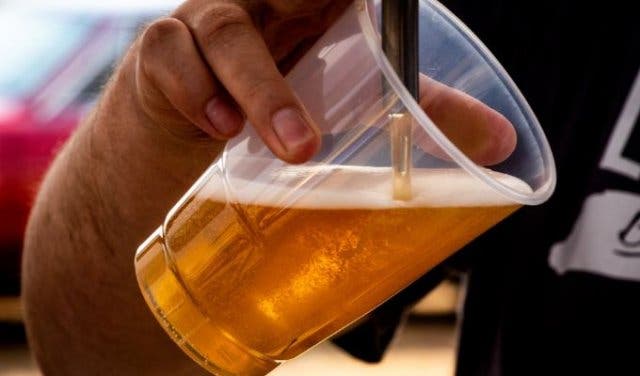 Hamilton's Rugby Club | 1 Stephan Way | Green Point | bookings@capetownfestivalofbeer.co.za
TEST YOUR DREAM BIKE AT THIS FOCUSED FAIR
Friday-Sunday, 8-10 November
If you've ever looked at that expensive top-of-the-range bike and thought, "If I could only ride it once," then this is your chance. The Bike Fest 2019 will have hundreds of bikes by a variety of brands, from Specialized to Momsen, and you can test ride them on a custom-built pump track. But there'll also be over 28 talks, presentations and classes on everything from nutrition to being bike fit. Food trucks will keep attendees fuelled, plus there's a fun race for charity on the first day of the event. You'll also find cycling accessories, a beer garden, and a wine bar at the Bike Fest 2019.
Price: R80–R120 at Webticket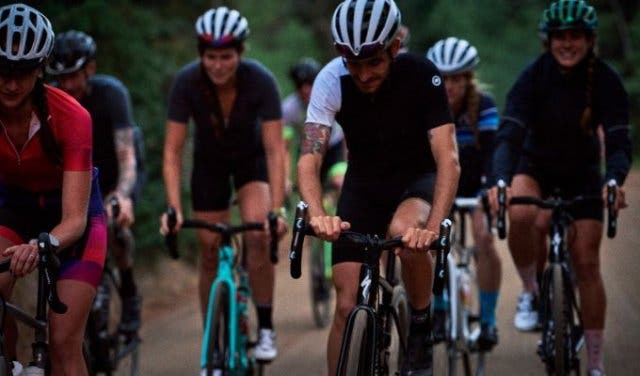 False Bay Rugby Club Fields | Constantia Sports Fields | Constantia | info@bikefest.co.za / seth@bikefest.co.za | +27 (0)84 679 6726/ +27 (0)82 413 1868 | Tickets go on sale October 1st

A 12-HOUR PARTY FOR PHATT WOMEN (AND MEN)
Saturday - Sunday, 30 November - 1 December
Have you ever felt inadequate about going to the beach or pool because you're too self-conscious to wear a bathing suit? Differently Beautiful has exactly what you need: a 12-hour Pool, Honeys and Thick Thighs (PHATT, get it?) party. As a Facebook group that prides itself as a safe space for women by women, it's encouraging women to show off their summer body no matter the shape or size. Join plus-size bloggers, motivators and regular curvy women for a day of selfies, swimming, cocktails and more. PS. Men are welcome at PHATT Pool Party.
Price: R80–R250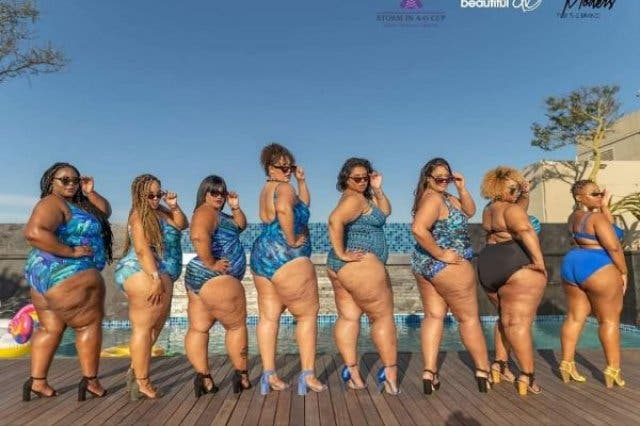 Oude Molen Eco Village | Alexandra Road | Pinelands | differentlybeautifulcpt@gmail.com

COMEDY ROYALTY'S COMING TO TOWN
Saturday, 2 November
Five of South Africa's comedy jewels hit the stage at the Grand Arena at Grandwest. It's a hilarious mix of John Vlismas' schizophrenic deliveries, Schalk Bezuidenhout's deadpan quirk, the charming humour of Stuart Taylor and Tumi Morake plus Jason Goliath's flat and punchy jokes at the Big 5 Comedy Show.
Price: R180–R350 at Computicket


Grand Arena | Grand West | info@big5comedy.com

CAN A HYUNDAI RACE AS FAST AS AN F1 CAR?
Saturday - Sunday, 9 – 10 November
Get to Killarney for Rallycross, two days of fast cars (it's said they accelerate from 0 to 100 in 6 seconds) piloted by skilled, elite drivers across a mixed terrain course of tar and dirt in a sprint-style racing format. The event has four qualifying heats, two semi-finals and then a final. Ford, VW, Audi, Hyundai and more will be powering around the course at the FIA World Rallycross Championship.
Price: R250–R6 500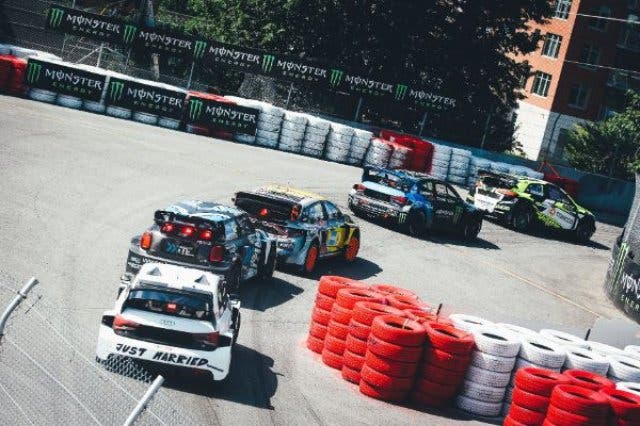 Killarney International Raceway | Potsdam Road 6 | Killarney Gardens

AFRIKAANS MUSIC FEST BRINGS THE HITMAKERS
Saturday, 16 November 2019
Named after a popular Valiant Swart song, this Afrikaans music festival is always bringing in big-name performers. This year it's rock royalty Arno Carstens and Francois Van Coke, Ben Ten hitmaker Early B and Afropop star Majozi. There'll be food vendors and a fully stocked bar. Plus general tickets are only R75 for Liefde By Die Dam.
Price: R75–R695 at Computicket


Meerendal Wine Estate | Vissershok Road | Durbanville Hills | Western Cape | charlotte@morsecode.co.za

GET THE FESTIVE SEASON SHOPPING DONE
Friday - Tuesday, 29 October - 3 November
South Africa's beloved artisanal market is in Stellenbosch early November, just in time for the festive season. With over 120 hand-picked vendors, who produce all of their products from scratch here in South Africa, visitors can expect a range of goods from home decor and wedding-party ideas to designer fashion and accessories. You're bound to find something truly unique at Kamers Vol Geskenke.
Price: Free–R120pp at Plankton.mobi and at the gate.


Blaauwklippen Vineyards | R44 between Stellenbosch and Somerset West | info@kamersvol.com

GET TO KNOW TEQUILA LIKE A MEXICAN
1-3 November
Party with NOMAD Bistro and Bar and sample all the tequila and mezcal you can handle. With over 20 different brands, as well as talks by tequila experts, you'll be well-fueled and educated on the famous agave-based beverage. Add to that musical acts such as the Kiffness, Prime Circle, Deslynn Malotana, and DJ Robfather, plus food trucks, a cocktail bar and tequila masterclasses - weekend long at the International Tequila Festival.
Price: R150 (early bird) – R9 000 (VIP table for six). See full ticket details.


Hamilton's Rugby Stadium | 1 Stephan Way | Greenpoint | +(0)62 649 4439 | info@internationaltequilaco.com

THE KIRSTENBOSCH SIGNAL THAT SUMMER IS HERE
17 November
Pack a picnic basket, a bottle of wine and prepare to be wowed by some top local and international music acts, while relaxing in the pristine setting of Cape Town's most sought after botanical garden. The Artist lineup has been announced, so find out which of your favourite acts is playing at the Kirstenbosch Summer Sunset Concerts.
Price: Various


Kirstenbosch Botanical Gardens | Rhodes Drive | Kirstenbosch | Newlands | +27 (0)21 799 8783 | kirstenboschinfo@sanbi.org.za

---

If you're looking for the best brew then start your search at one of these top craft beer venues in Cape Town.

Get your music from a stage at these live music venues.

Discover more handmade gifts and other wares at these Cape Town Markets.

---

PLEASE NOTE: All dates are subject to change.

---

Use our events section for an up-to-date overview of what's happening in the city, suburbs and dorpies. Join our newsletter and add us to your mobile home screen for the ultimate guide to discoveries in Cape Town.

Follow and like us on Twitter ❤ Facebook ❤ LinkedIn ❤ Instagram ❤ Pinterest for updates.