10 Years: Cape Town Festival of Beer – Friends, Beers, Anecdotes For Years
There are over 200 beers. Make it your first or end the year there with your team, friends or family
What started as an idea over a couple of beers 10 years ago is now the most awesome weekend beer festival in the Cape. The Cape Town Festival of Beer (CTFOB) – from Friday, 29 November to Sunday, 1 December 2019 – is big on everything: the brew (it's the largest selection of commercially available beer in the Southern Hemisphere) and the vibe, which is infectious. And every year is packed with Guinness Book of World Records-worthy activities from Friday to Sunday.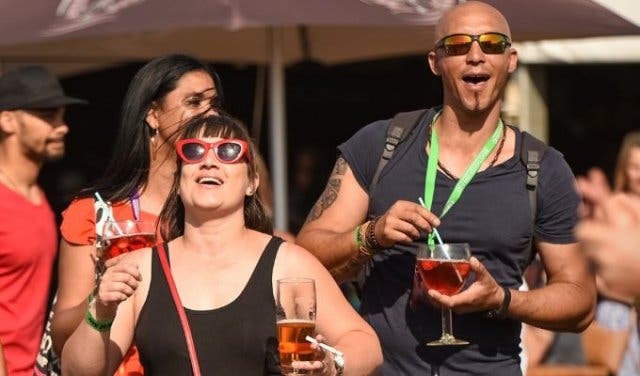 HILARIOUS STORIES TO TELL FOR YEARS TO COME
CTFOB, at the Hamilton Rugby Club in Green Point, is one of beer blogger Lucy Corne's (The Brewmistress) favourite weekends of the year. We'd say she digs the culture and the bucket loads of beer (in 2013, she tasted every single one). The weekend is all about good beer, good friends and good vibes, where everyone leaves with a story to remember and anecdotes to share.
FROM LOG ROLLS TO BACK SEAT KARAOKE
In the past years, there have been bachelor dance-offs, beer Olympics, a log roll and karaoke kombi (make sure to Youtube that). They've even held the biggest game of beer pong ever – literally – the cups were 1.7m high (Guinness Book of World Records were called). Every year, there's something. There have been some hilarious stories over the past 10 years. What are some of yours? And be sure to get some tickets to make your own memories.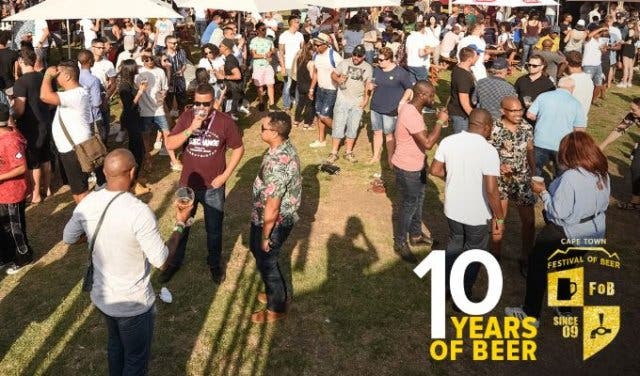 SO MANY BEERS AND CIDERS TO TRY
This year, there will be around 200 beers (and ciders, too) from more than 60 breweries. There will be no shortage of variety, including limited-edition beers brewed specifically for the festival. From micro to macro brewers, lagers to ales, expect to see brewers like Hey Joe, Lagunitas, Soweto Gold, Loxtonia Cider, Jack Black and Darling Brew.
THE COMPETITION: FIVE TOP HONOURS IN 7 CATEGORIES
You'll get to appreciate artisanal beer and perfect food choices to pair with each brew. Cape Town-based home brewers club South Yeasters will decide on best beers on show in accordance with the Beer Judge Certification Program. Brewers in attendance will be vying for top honours in the seven categories: Best Lager, Best Hoppy Beer, Best Beer on Show, Best Dark Beer, Best Speciality Beer, Best Wheat Beer and Best Cider.
If you are not so partial to beer, and just want to come for the vibe and with friends, there still wine and bubbly stand.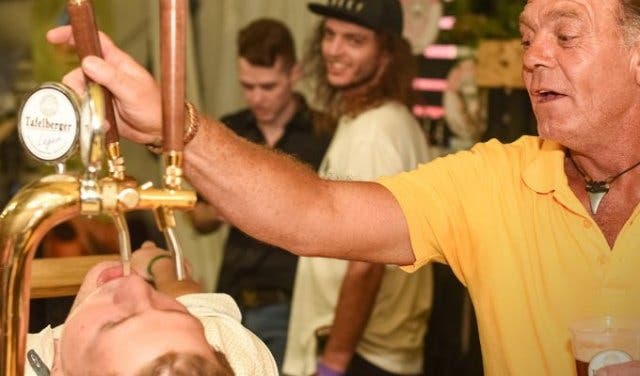 FRIDAY IS FOR A GROUPS OF FRIENDS OR COLLEAGUES
As we close in on the holiday season, Friday is the perfect setting to knock off early with co-workers and friends, especially since CTFOB has different VIP packages for companies hosting end-of-year functions. The packages include platters and a dedicated waitron. You can also expect an exclusive keg and team-building led by a brewer.
With Friday being the first day of the festival, it's also a good day for beer aficionados to get the first taste of old favourites and new brews, some of which are limited. Plus, most breweries will have an activation space to celebrate the 10th anniversary by doing something special, such as launching new beers that will be available soon. Buy tickets for Friday.
FROM YEAR-END GATHERINGS TO CORPORATE PACKAGES
CTFOB has different VIP packages for companies hosting end-of-year functions, starting at R150, catering to any size company, from two to 2000. You can customise your experience, from simple to VVIP: Get the standard entrance and 10 taster tokens or dedicated service and entertainment, platters, corporate activities and corporate gifts. You can customise your booking, too. For queries on options and bookings for Friday, email Cathy: bookings@capetownfestivalofbeer.co.za.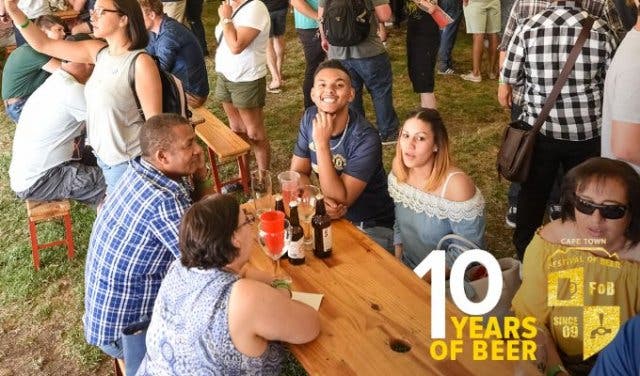 WHAT TO EXPECT ON SATURDAY
There will be beer pong as well as annual favourites, such as the hang challenge and the celebrity boat race, which has included stars such as Schalk Burger and Ryk Neethling.
In between hitting the beer stands, swing by BeerGuevara for one of their famous hop shots and then grab a hangover remedy (for later). Local DJs and Cape Town party band Me & Mr Green will entertain the crowds all day, while celebrity MC Dan Nicholl hosts the event.
You can't have beer without food. There for your dietary needs will be Kitchen Cowboys (steak rolls, ribs, etc), Hudsons Burger Joint, Love Pizza, Wicked Waffles, Finest Sausages, Bali Food Truck and Southern Smoke. Buy tickets for Saturday.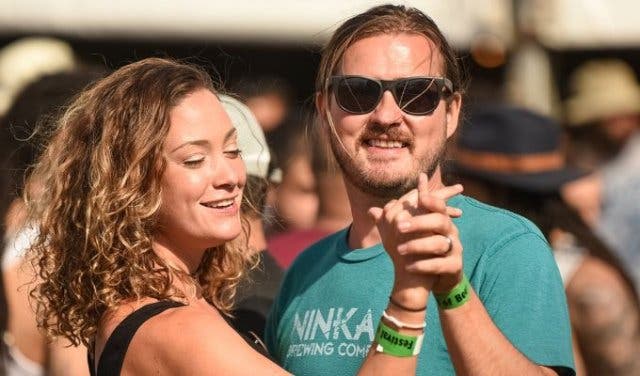 SUNDAY – KIDS IN FREE AND SUPERVISED
Things slow down for family day, where the kids' area expands for the parents and guardians to enjoy a couple of cold beers while the kids play. Children under 12 get in for free all weekend but on Sunday, the dedicated kids' area has professional supervision and loads of fun, including train rides, magic shows and face painting. Buy tickets for Sunday.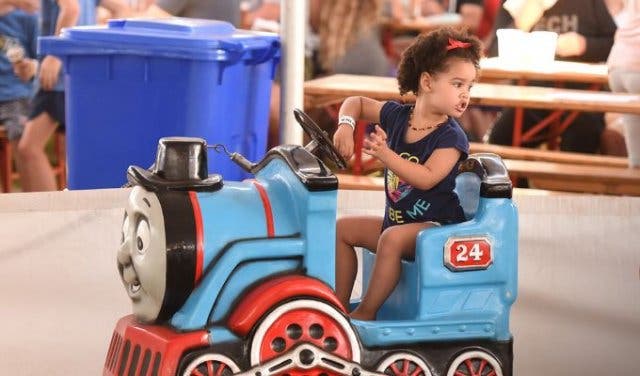 OPENING TIMES AND TICKET INFO
Friday 29th Nov: 3pm–11m (taps close at 10pm).
Buy tickets for Friday.

Saturday 30th Nov: midday–11pm (taps close at 10pm).
Buy tickets for Saturday.
Sunday 1st Dec: 10am–7pm (taps close at 6pm).
Buy tickets for Sunday.

GET YOUR TICKETS FOR FRIDAY
They range from R99 for early bird tickets (limited availability) to R150 on Webtickets. There are many group, year-end and team-building options: contact Cathy: bookings@capetownfestivalofbeer.co.za.
By Daryn Wood
---
Join the shiny happy people floating to happiness on the river at Wolfkop Weekender.
Looking for a venue or exciting idea for your year-end office party? Have a look at out our office party venues overview. See what else is happening on the weekend in Cape Town. If you're keen for some entertainment, here are some live music spots.
---
Use our events section for an up-to-date overview of what's happening in the city, suburbs and dorpies. Join our newsletter and add us to your mobile home screen for the ultimate guide to discoveries in Cape Town.
Follow and like us on Twitter ❤ Facebook ❤ LinkedIn ❤ Instagram ❤ Pinterest for updates.