NEW: The One Dish, Served One Day A Week That Feeds Whole Families
Akni, named after the humble food made of protein, basmati rice, potato, spices and love
Every Sunday morning from 10am, street food chef Tauriq Essop sets up his table and bench to serve akni.
There, under the iconic pink arches where historical images of the first mosque, teachers, tailors, tradesmen and slaves are painted, he makes and serves two 80-litre pots of the halaal dish whose main components are as simple as the four-letter name – protein, basmati rice, potato, spices… and love.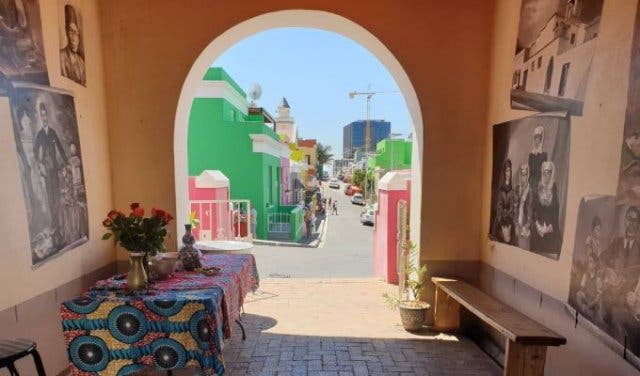 A SIMPLE DISH THAT TAKES A DAY TO PREPARE
"Akni is a humble food made for the masses," says Tauriq. But don't be fooled by its simplicity, the dish is a labour of love. It takes a full day and night to prepare.
Akni is meant to be shared and enjoyed by many, and it's no wonder the stall in Bo-Kaap is gaining a reputation for being the go-to spot for Sunday takeouts. Tauriq is hoping to establish a culture of street food in the Bo-Kaap community. In future he wants to set up tables and chairs in the archway, but for now, standing and chatting is all part of the Akni experience.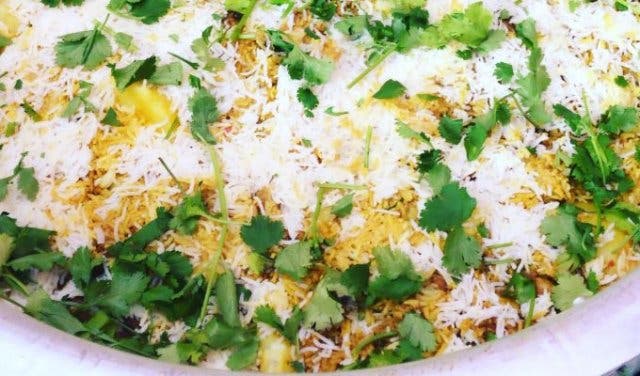 Even the Duke and Duchess of Sussex popped past during their Heritage Day visit to Bo-Kaap on 24 September 2019, much to the delight of the crowds gathered to catch a sight of the royal couple.
CATERS TO ALL CULTURES AND CLASSES
If you're lucky, you might get invited into Tauriq's adjoining family home. "Friends come over to sit and eat all day and many locals and visitors make a stop and pick up their Sunday akni to take home."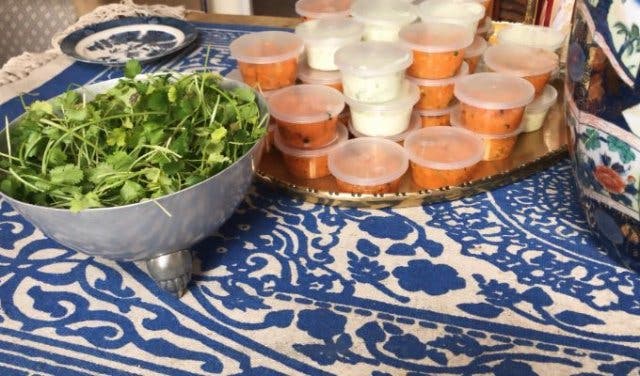 Tauriq is used to catering for all cultures and classes. "I have served people from all continents and Akni has been nothing but loved and embraced. Tourists love tasting new flavours shaped by local culture."
THE R80 DISH THAT SERVES FAMILY OF 3–4
Akni serves one cuisine, one day of the week and offers a taste of local culture that is as authentic as its historical Bo-Kaap setting.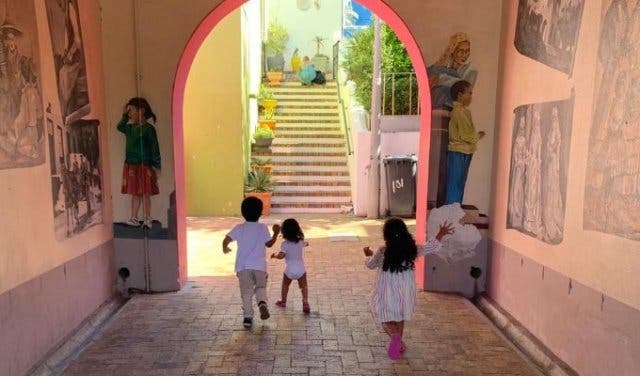 The halaal dish is made from organic, free-range lamb, basmati rice, potatoes and a blend of herbs and spices that are typically used in Cape Malay cooking, sprinkled with fresh coriander. There is also a chicken option, and Tauriq is working on a vegan alternative too. You'll pay R80 for 1kg of akni, which feeds three to four.
ADD A SALAD, CHAI TEA AND KOESISTERS
Add side dishes of a salad, made from onion, carrot and herbs pickled in sweet vinegar, or a cultured milk dish made with double cream yoghurt, mild chilli and fresh herbs. They go for R5 and R10 respectively.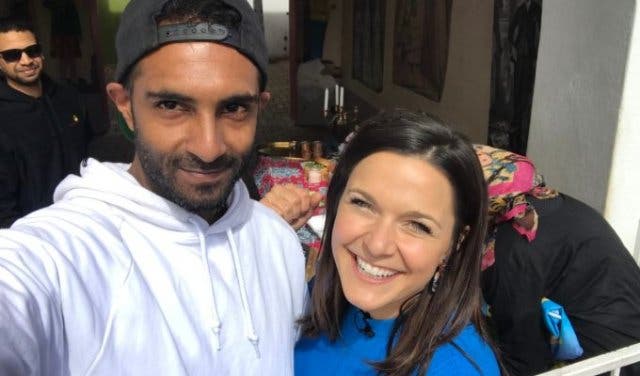 If you are waiting around, you should try Tauriq's milky chai tea (R20), which is made from Rooibos and the same spices used to make the akni. Pair your chai with two koeksisters, homemade by a community member, and it will only cost you R30.
Sundays at Akni is a feast, including for the eyes as you can also wander the streets of Bo-Kaap, taking in the colourful houses, rich heritage.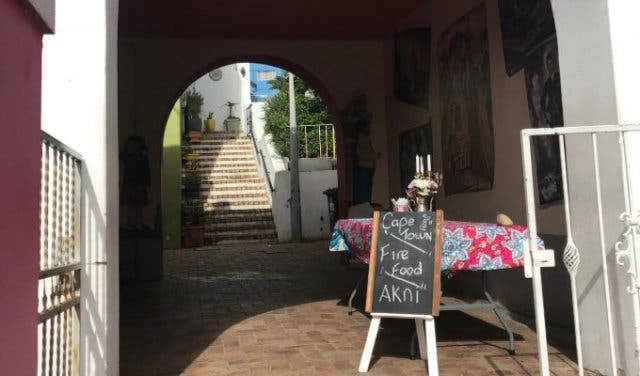 AKNI: BO-KAAP, CAPE TOWN
Address: 95 Wale Street, Bo-Kaap
Contact: +27(0)83 258 7804, Tauriq212@gmail.com
Hours: Sundays, from 10am until lunchtime, or until sold out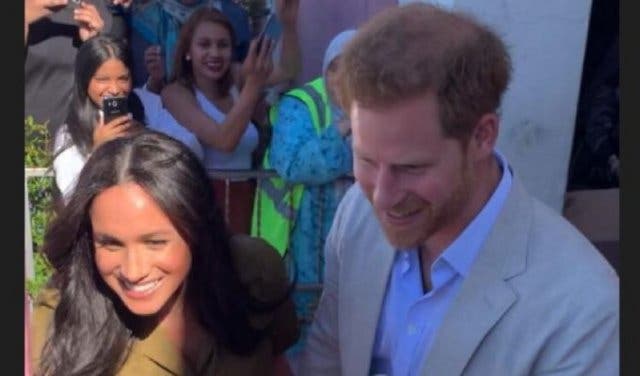 ---
ABOUT #CapeTownMagNew:
#CapeTownMagNew discovers exciting new places in and around Cape Town and the Western Cape. We celebrate entrepreneurship and we tell their unique stories.
Follow #CapeTownMagNew on Twitter and Facebook for the latest updates or read more here about new places in Cape Town.
PLUS: NOMINATE A FRIEND'S NEW BUSINESS
You never forget the people who supported you when you first started out. That's why we're giving you the chance to nominate your family member or friend's new business to win R60 000's worth of activations and the chance to win a Yoco starter pack. Just click to fill out a form (less than a minute) to nominate a new business.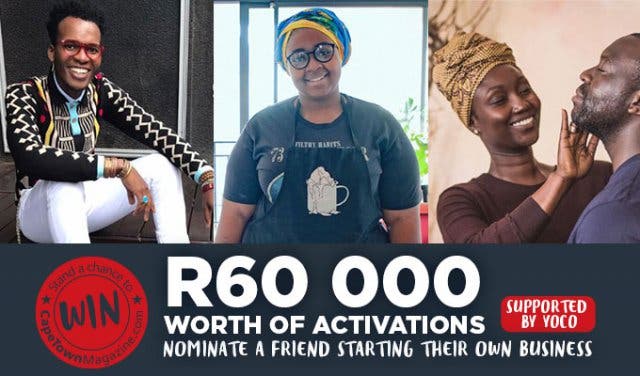 ---
Experience the Bo-Kaap with Free Walking Tours.
Check out where you can find amazing halaal food.
If you do feel like cooking, try this Cape Malay breyani recipe.
Try a halaal cooking service for time-strapped families with Let Me Cook For You.
Enjoy a taste of Turkey at Eatstanbul and halaal food at Cafe Zor in the Bo-Kaap.
---
Use our events section for an up-to-date overview of what's happening in the city, 'burbs and dorpies. Join our newsletter and get quick access on the go by adding us to your mobile home screen for the ultimate guide to discoveries in Cape Town.
Follow and like us on Twitter ❤ Facebook ❤ LinkedIn ❤ Instagram ❤ Pinterest for updates.