Cartel Connect Online: a virtual coworking space where you can connect and network
Get access to webinars, showcase your company, order groceries and even get assistance from a virtual PA
Ideas Cartel, known for its coworking spaces, hotels, bars and cafés, has launched a digital platform that is all about community in these socially distant times.

A VIRTUAL COWORKING SPACE
Cartel Connect Online (CCO) is like a coworking space for remote workers, with all the same perks. Meet like-minded individuals, showcase your business, network, share ideas, and engage in some office banter - all from the comfort of your home office.
CCO is accessed through the Ideas Cartel website and mobile app, and it includes a variety of curated live content, such as webinars, remote workouts, and even a "delicatessen to your door" grocery delivery service. Membership costs R99 a month.

CONNECT WITH PEOPLE EVEN WHILE WORKING REMOTELY
As part of the Ideas Cartel family, you'll have access to the Ideas Cartel Slack community (think of it as a virtual water cooler). You will be able to connect with like-minded professionals, offer your services, share your skills, ask for advice and stay up to date with Ideas Cartel news.
You'll also be able to join your fellow Ideas Cartel members in-home workouts that focus on strength training but require very little to no equipment. It might be the push you need to keep in shape while the gyms are closed.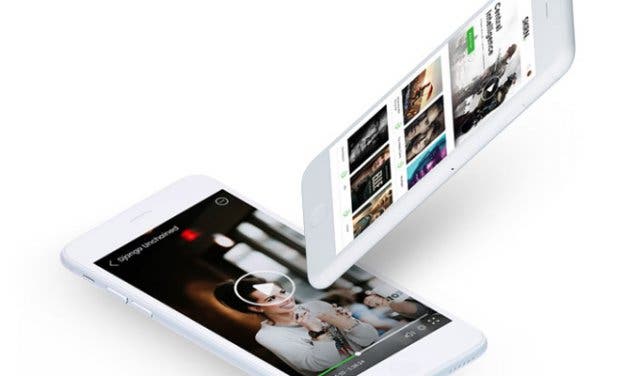 SHOWCASE YOUR BUSINESS
One of the most valuable advantages of being a part of the Ideas Cartel community is the opportunity to showcase your business. CCO includes a member-driven webinar series, where you can feature your business in a topical and helpful masterclass format. Your content is then shared via several channels, including social media and the Ideas Cartel website.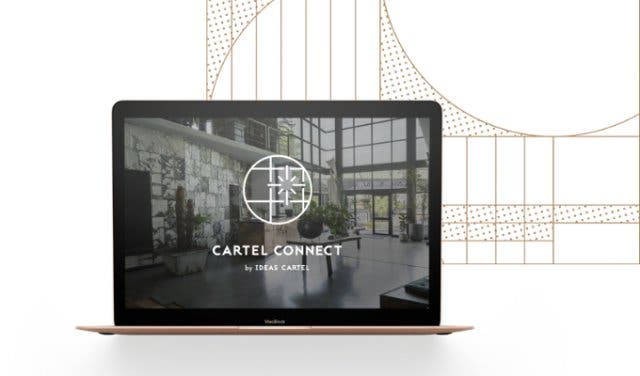 YOUR VIRTUAL PA WILL HELP YOU GET THINGS DONE
Need a little extra support? Through the Virtual PA feature, you can ask for assistance on day to day tasks, such as errands (like dry cleaning and groceries), setting appointments, and even finding a web designer. Watch how it works:

UPSKILL YOURSELF WITH USEFUL WEBINARS
Members have full access to content such as video masterclasses, business coaching and thought-provoking webinars that are pertinent to the times that we're living in. Expect talks hosted by industry experts that include how to build your personal brand on LinkedIn, thriving during the pandemic, and what the future holds for SMEs.
Non-members have the option to access live sessions when they buy a ticket in the app.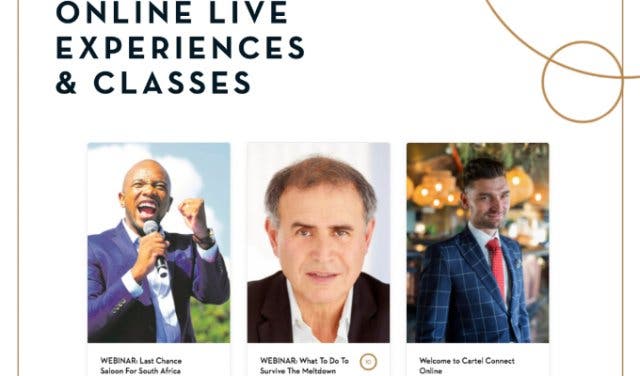 DELI GOODS DELIVERED TO YOUR DOOR
Ideas Cartel has teamed up with local farms and artisanal suppliers to support small businesses and provide high-quality, fresh ingredients that are delivered to your door.
The family boxes consist of a range of fresh fruits, vegetables, free range eggs and raw honey from local farms. You can also expect restaurant-quality meats from family butchers, fresh milk and yoghurts from nearby dairies, and breads and pastries from Ideas Cartel's own independent baker.
Every pre-packed bag and box contains a combination of one week's worth of food, but if you feel like spoiling yourself, you can top up with additional luxury items.
During lockdown, deliveries are available from Tuesday to Friday, and the service will continue to operate beyond the lockdown period. The grocery service is also available to the public, but members will get a little bit more.
A SPECIAL OFFER FOR CAPETOWNMAG READERS
Sign up using the reference code 990099 and you'll get the remainder of May free. Download Cartel Connect Online via the Play Store or the App Store.
For more information, contact Ideas Cartel on +27 (0)21 824 1782 or visit the Ideas Cartel website.

---


Check out what else you can expect from Ideas Cartel.
Stay up to date with lockdown regulations.
Show your support for small businesses in Cape Town.
Get advice from local entrepreneurs on how to help your business survive COVID-19.
---

Use our events section for an up-to-date overview of what's happening in the city, suburbs and dorpies. Join our newsletter and add us to your mobile home screen for the ultimate guide to discoveries in Cape Town.
Follow and like us on Twitter ❤ Facebook ❤ LinkedIn ❤ Instagram ❤ Pinterest for updates.

---