Where to watch live jazz in Cape Town
A selection of great clubs, bars and restaurants where you can listen to live jazz
Last Updated: 13 January 2017
No longer reserved for dark, smoky basements as it was in the 50s, jazz culture is now a celebrated form of social commentary and poetic expression. Cape Town jazz culture is no different and boasts a variety of jazz clubs and events, including the much anticipated annual Cape Town International Jazz Festival. We compiled a list of jazz clubs in the Mother City. If we're missing out on something, let us know.
Alliance Française du Cap
Make your way to Cape Town's very own French speaking culture centre every last Friday of the month, for some classical and soulful tunes. Alliance Française du Cap (Alliance Francaises in Cape Town) hosts a 'Jazz Rendez-vous' to showcase some of the best in local blues and jazz talent in their venue. With a history of promoting great South African musicians like Schalk Joubert, Laurinda Hofmeyr, Ernestine Dean and many more, one should easily note that the quality of musicians coming into this venue are top class. Remember that the kitchen and bar is open during performances so be sure to enjoy a glass of your favourite pinotage or merlot whilst bobbing your head and tapping your feet to the soulful sounds of local jazz talent. The Jazz Rendez-vous starts at 7pm sharp and entrance to the classical venue is charged at R80p/p.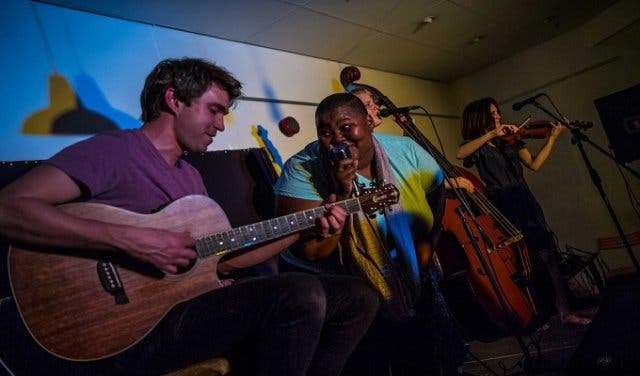 155 Loop St | Cape Town City Centre | +27 (0)21 423 5699
Tafel & Tap Bistro and Bakery in Paarl
This establishment does not only offer delicious treats but also great jazz beats to feed your soul. They have weekly events and themed evenings for the enjoyment of their customers. Tafel & Tap offers live Jazz and Blues every Thursday nights starting at 6pm. Guests can look forward to the smooth sounds of Paarl-based jazz musicians like Riaan Niewenhuis, Nico Erwee and many more while dining on a deliciously prepared meal at the eatery.

191 Main St | Paarl | +27 (0)21 872 0697
The Piano Bar
It is the first official piano bar in the city. This musical revue joint gives its stage to professional soul, funk, blues and jazz performers every night of the week. While the baby grand, in the corner, imbues the place with a certain kind of decorum, at The Piano Bar, it's more about having fun and less about focussing on the music. So, expect easy listening and come prepared to be fulfilled in more ways than one: the sophisticated watering hole makes unbelievable cocktails (think basil clove martinis and fruit infused vodkas) and wholesome food items like burgers, steak, chicken, samoosas and more. Not to mention, guests can cosy up around the crackling fireplace during winter and tuck into Spanish tapas and wine on the wrap-around terrace or the rooftop loft when the weather's warmer. The music starts at 7:30pm each night, and there's only a cover charge over the weekend.

47 Napier Street | De Waterkant | Cape Town | +27 (0)21 418 1096
Kaleidoscope Café
Although based in a Claremont ministry, the only thing religious about these weekly Friday jazz sessions is the pure soulfulness of the music. Running since 2005, the regular entertainment evenings aim to give audiences the opportunity to take in performances by talented aspiring artists. Some of the Kaleidoscope Café's initiatives include a fund to bury artists whose families do not have the means to do so and a programme to equip undiscovered musicians from the Cape Flats with skills through training and workshops. Currently,the organisers are working towards creating a medical/provident fund that can help jazz performers live out their twilight years with dignity. Attendees pay around R120p/p for entry, a cost that includes both the music and a hearty dinner (usually of curry and rice). The good times get rolling around 7:30pm; booking is recommended.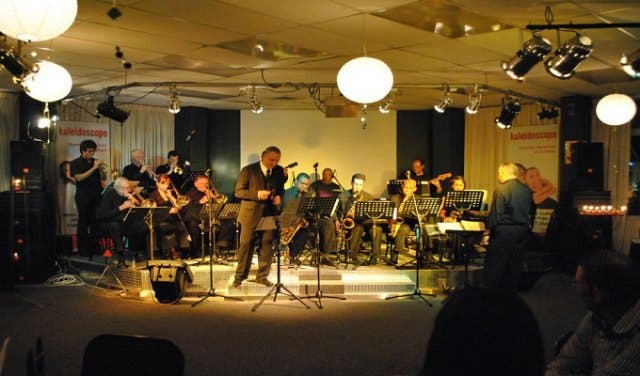 56 Main Road | Claremont | +27 (0)21 674 5761
Asoka
Everyone who's anyone in Cape Town knows that Tuesdays are Asoka days. The long-time Kloof Street lounge, restaurant and cocktail bar has made its early weekday evening somewhat of an institution among the Mother City's trendy after-dark crowd, offering live jazz at dinner and then original deep house into the wee hours of the morning. Those who want a vibey eating experience can come as the sun begins to set, take a seat among the eclectic pan-Asian decor and tuck into international fusion fare while tapping their feet to Jason Reolon's, Mr Keys & The Funky Munks. The in-house band plays from around 8pm to 10pm every Tuesday, and their African flavour, motuno rhythms and lyrical melodies kick the, already buzzing, atmosphere up an extra notch. Following the performance, Asoka shifts gears and transforms into a heady lounge, but those who enjoyed a meal and music are invited to stay the night at their table, sip on some of the bar's famous cocktails and watch the beautiful people bop and groove around them. Entry to the jazz night is free, but space is limited – so it's necessary to reserve a table at least a few days in advance.

68 Kloof Street | City Centre | Cape Town | +27 (0)21 422 0909
Lounge 021 @ Swingers
Initially known as Swingers Jazz club, Lounge 021 @ Swingers is a great venue to ease into a feel-good vibe after a hectic day at work. Every Monday and Friday you can bob your head to contemporary African jazz performed by local and visiting musicians. Famous for its experimental jazz sessions, legendary acts including Melanie Scholtz and Erica Lundi have graced the stage with their presence. The club opens from 12pm till late.

1 Wetwyn Road | Lansdowne | +27 (0) 21 762 2443
Kloof Street House
Every Sunday afternoon, between 1pm and 3pm, the gorgeous eatery hosts a FREE live jazz performance on its veranda-turned-stage. The family-friendly event allows you and your troupe to settle in Kloof Street House's magical, partially covered, garden area and enjoy some smooth jazzy tunes. Not to mention, the main meal menu offers chalmar beef with smoked marrow bone butter and hand-cut fries; bouillabaisse which include line fish, salmon, prawns, calamari, mussels, clam, garlic toast and aioli; and lentil artichoke bake with carrot and cumin puree, avocado, onion bhaji, chevin and mixed seeds. It's the perfect way to make the most of the last day of the weekend.

30 Kloof Street | Gardens | Cape Town | +27 (0)21 423 4413
West End Jazz Club
Regarded as a prime venue for live performances, you can expect to rub shoulders with serious jazz fundis. Dark velvet drapery and opulent contemporary furnishings set the scene for top local and international artists to do what they do best. You can look forward to some Cape Town jazz created by its very own. Doors open every Friday and Saturday from 7pm till late. Strictly no under 21's allowed. Note that the West End Jazz Club also offers jazz dance classes on a Saturday to help you enjoy their music even more.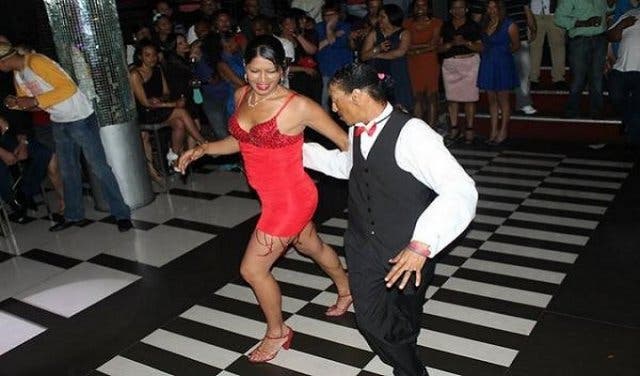 Cine 400 Building | College Road | Rylands | +27 (0)21 637 9132/3
Thuthuka Jazz Café
Owner Laura Ndukwana offers visitors a night overflowing with local flavour at this popular Gugulethu-based joint. Enjoy world-class jazz that's infused with traditional musical elements. Popular amongst Capetonians and tourists alike, one can expect a truly South African experience: a potjie of culture, musical expression and culinary splendours. Make sure to call in advance for confirmation on jazz performances.

Klipfontein Rd | Gugulethu | +27 (0)82 979 5831
The G-Spot
This is one of the few places where adults can act like children. Generations Café, or The G-Spot as it is better known, is one of the few venues which hosts live bands from Wednesdays to Saturdays. Acts like Spyro Gyra, Jonathan Butler and the Jazz crusaders have all taken to the stage at this prestigious venue. The club is well known for their annual G Spot Jazz on the Lawn event.

Gerry Ferry Crescent, off Gunners Circle | Epping | +27 (0)21 535 1873
Hanover Street Jazz Club
A double-storey, classy jazz venue housed in Cape Town's Grand West Casino. Think New Orleans circa 1920—the golden days of jazz. The well-stocked bar will keep you happy while tapping your feet to the beats from the Voodoo-capital. Doors open at 9pm every Friday and Saturday with a cover charge of R50p/p.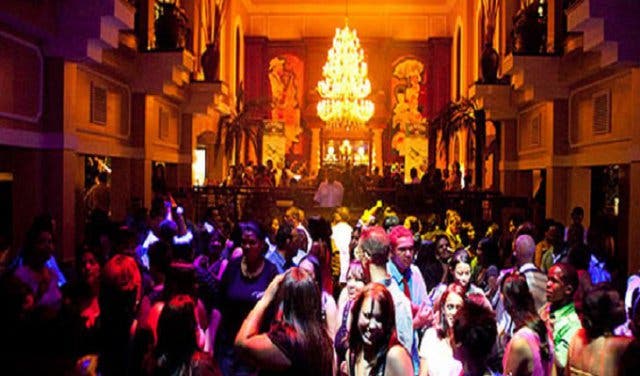 Grand West Casino | Goodwood | +27 (0)21 505 7777
Jackson Hall
Here is another venue at Grandwest Entertainment World, to just jazz up your night even more. Jackson Hall offers a great dining experience in a smooth soulful environment. You can relax in soft leather couches and let the silky jazz take you back to the good ol' days. Doors open at 9pm. Entrance is free of charge.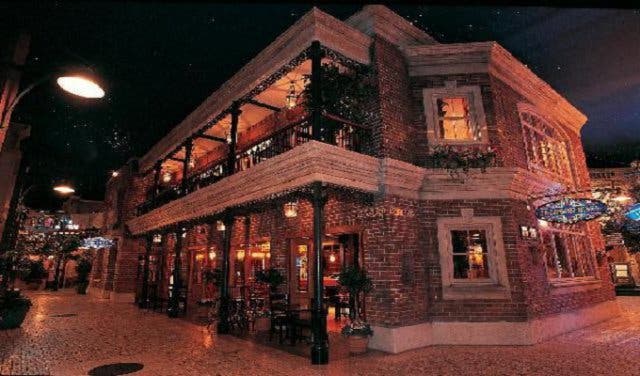 Grand West Casino | Goodwood | +27 (0)21 505 7777
The Melting Pot
What do you get when you mix a great selection of music, catchy vibes and interesting people in a space with an abundance of creativity and community? The Melting Pot, of course! This musical institution in Muizenberg offers regular open-mic nights and jamming sessions. They are also a supporter of up-and-coming talents in jazz and afro-fusion. Keep an eye on their line-up, as there's a different act every week.

15 Church Street | Muizenberg | Cape Town | +27 (0)21 788 9791
Sunday Jazz Brunch at the Winchester Mansions
Want to enjoy a Sunday brunch with a difference? Then head out to the seaside hotel, Winchester Mansion. Enjoy the live jazz band while you browse the complimentary Sunday newspaper and sip on a glass of bubbly. Choose from a selection of mouth-watering dishes from the buffet table. Cost is R225p/p, and the music starts at 11am and ends at 2pm.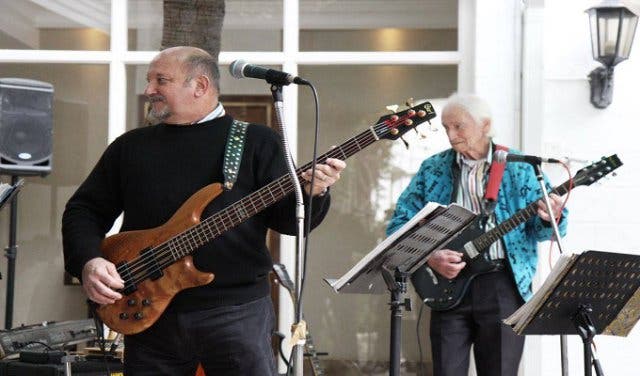 221 Beach Road | Sea Point | Cape Town | +27 (0)21 434 2351
Studio 7
If you're partial to intimate, private concerts, you will love this Sea Point establishment. Face brick walls, wooden floors and soft sofas provide the ultimate relaxing environment for some serious musical reflection. The acoustic stage has showcased some talented local musicians, including Zolani Mahola (Freshly Ground), Vusi Mahlasela, Arno Carstens and Albert Frost. You can catch some of these talented musicians on the first and last Sunday of the month.

213 High Level Rd | Sea Point | Cape Town | +27(0)83 399 3334
---
First artist release for Cape Town Jazz Festival.
Come for dinner and listen to the Alvin Dyers Trio, or better yet bring your own instrument and jam with them at the Cape Town Comedy Club Jazz Jam Sessions.
Bring 'n braai 'n jazz legends at Jazz in the Kraal.
See live punk, jazz and rock at this rock show with Undead Generation.
A great activity with real substance to fill those early evening hours before dinner, theatre or other night-time entertainment at The Daily Music Show Cape Town.
Can you guess which Cape Town band got featured on Apple Music's Artist Spotlight of the Month?
Up for some African moves and grooves? Check out our list of African restaurants with live music and check out these classical concerts at La Motte. Friday Vinyl Nights will take you back in time at the Skotnes Restaurant every Friday night for the month of September 2018.
---
Use our events section for an up-to-date overview of what's happening in the city, suburbs and dorpies. Join our newsletter and add us to your mobile home screen for the ultimate guide to discoveries in Cape Town.
Follow and like us on Twitter ❤ Facebook ❤ LinkedIn ❤ Instagram ❤ Pinterest for updates.