Learn Magical Herbalism in A Secret Location
For women only (or the woman in your life): a herbalism, healing and folklore workshop
Yoga teacher and herbalist Carly Esterhuizen is on a mission to help women empower themselves from the inside out. She does this with the help of herbal medicine, and she'll be sharing her wisdom during a four-hour herbalism workshop in Muizenberg on Saturday, 6 July 2019.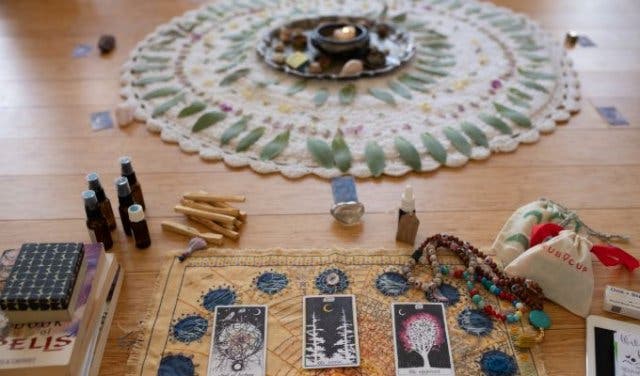 GET WILD
Esterhuizen's workshops help women discover their inner 'wild woman' (the woman who, in her words, 'is not bound by society's conditioning and is connected to her own source') through herbal medicine making and craft activities like basket making, primitive pottery and natural fabric dyeing.
Esterhuizen believes our minds are overloaded with societal pressures, which blocks us from discovering our true potential. Her self-development exercises and workshops, along with meditation, yoga and other mindful practices are intended to 'rewild' our minds. "Through the use of re-wilding and traditional life skills and supportive women's circles, we aim to nourish from the inside out," she says.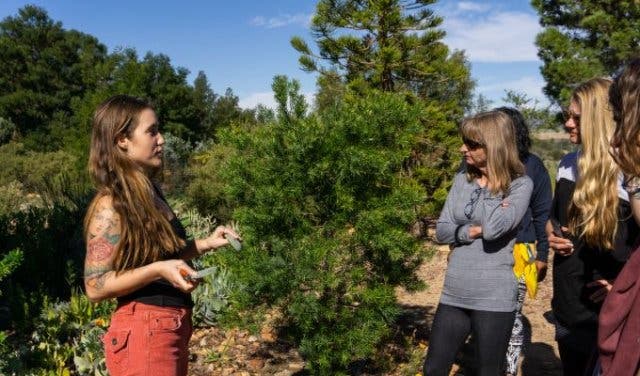 WHAT TO EXPECT AT THE HERBALISM WORKSHOP
The aim of the workshop is to get familiar with the plants growing around us as well as their healing, medicinal (and possibly magical) properties – perfect for anyone interested in creating their own home apothecary. "It's all a bit of fun, really. We explore old folktales about witches, Greek mythology and interesting African stories relating to traditional healing herbs," says Esterhuizen.
Here's what you'll learn:
The basics of wild harvesting and identification of plants
To better understand the medicinal properties of local flora
How to make a tincture with wild plants and garden herbs
How to make a smoke wand (a smudge stick or herb bundle that is burnt for medicinal, ritual, ceremonial and therapeutic uses which you'll learn more about at the workshop)
How to make medicinal herbal teas
Everyone goes home with their creations: a tincture, a smudge stick and a tea infusion.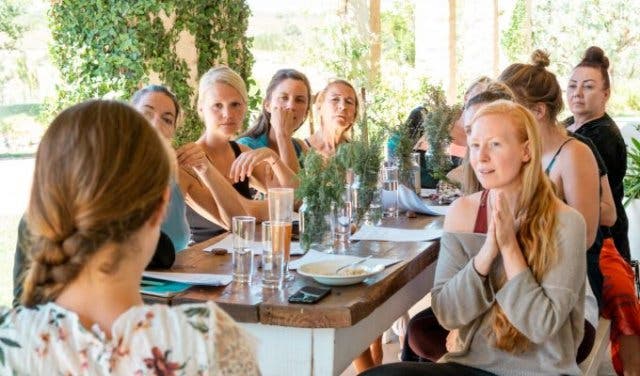 MAGIC, PLANTS AND HISTORY LESSONS
Plants have been used as medicine since the beginning of time. Esterhuizen draws inspiration and knowledge from the local San and Khoi cultures and in her workshops, explains how herbs are used in rituals and ceremonies by different religions and cultures, including Pagan, Christian, Native American and Xhosa traditions. "Witchcraft is often misunderstood and thought to be a 'dark or evil practice'. It is actually just a spiritual practice in which magic is learned and used," says Carly.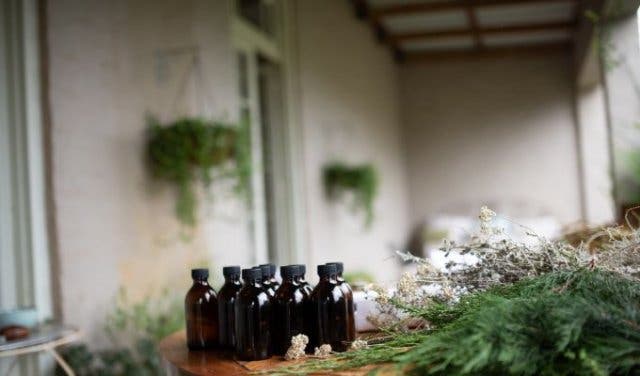 HERBAL REFRESHMENTS
Esterhuizen serves crackers and vegan cheeses with nutrient-dense foraged foods and a sampling of her garden harvest. There are also herbal teas, wild floral cakes and finger foods to snack on during the workshop.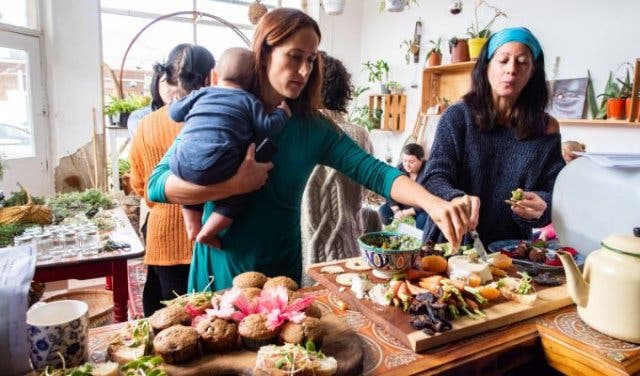 ABOUT THE VENUE
The workshop's exact location details are only shared upon booking, but it's held at Esterhuizen's home in Muizenberg in a residential area with on-street parking. You'll get to see her medicinal herbal garden for yourself and prepare food in her kitchen. You'll also get a peek into her home apothecary and learn how to set up your kitchen and garden if you want to dabble in folk medicine and family herbalism. (Note: dogs on the property; children over the age of 10 are welcome.)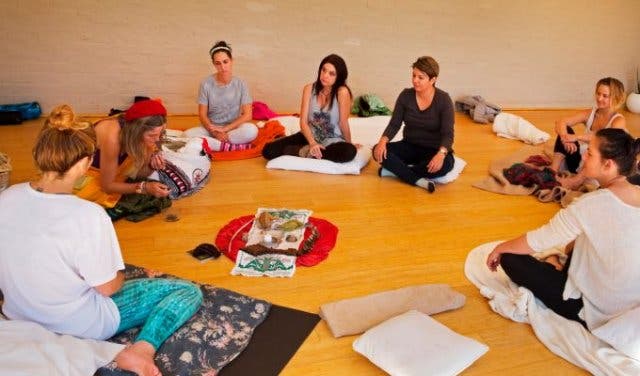 ATTENDING THE MAGICAL HERBALISM WORKSHOP
Attending the workshop costs R350 and includes workshop materials, plus notes that you'll receive by email (you might want to take a notepad and pen on the day).

Bring a small (100-200ml) glass jar with a lid, a mug for your tea, good vibes and a curious mind. Fifteen guests at a time can be hosted, so hurry and book your spot online.

For more information, contact the organiser directly, preferably on carly@wildlove.life. You may also WhatsApp on +27(0)82 255 0065. Keep up to date with future workshops on Facebook.

If you're keen for more, Carly hosts retreats like her seven-day women's rewilding retreat, which includes the herbalism workshop, at her guest farm in Tulbagh.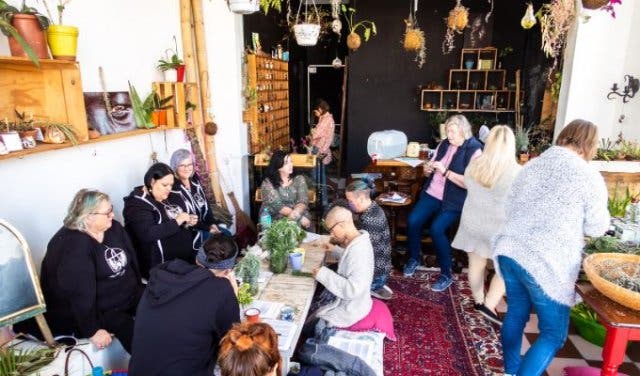 MEET THE WILD WOMAN
Esterhuizen is a primarily self-taught folk herbalist who has completed two herbalism courses and has attended multiple medicinal walks, talks and workshops. She is a certified yoga teacher and has completed a course in canine nutrition and hydrotherapy. She started The Wild Love empowerment movement two years ago to create a nurturing space to share the tools for self-empowerment through workshops and retreats.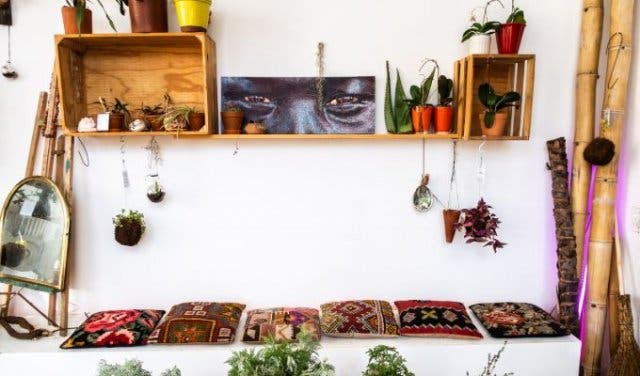 ---
Dinner with a difference: try a cultured menu at the Fermented food pairing.
It's okay to lose your mind to connect to emotions and spirit at the Mind, Body Spirit talk by Brett Simpson.
Love learning? Check out these workshops in Cape Town.
While you're in the area, you could take the St James coastal walk.
Be enthralled by a different type of magic in Cape Town.
Downward dog at any of these yoga studios.
---
Supercharge your event? Our Events Support Programme gets results. Contact support@capetownmagazine.com or +27 (0)21 422 2444.
Use our events section for an up-to-date overview of what's happening in the city, 'burbs and dorpies. Join our newsletter and get quick access on the go by adding us to your mobile home screen for the ultimate guide to discoveries in Cape Town.

Follow and like us on Twitter ❤ Facebook ❤ LinkedIn ❤ Instagram ❤ Pinterest for updates.