Unique Things To Do With Teenagers This Summer
From seal snorkeling to learning to code in the field of robotics – for your teens in Cape Town
Last Updated: 30 December 2019
SHRED THE SUMMER AWAY
If you haven't been to The Shred yet, you must drop in to check out their new skate plaza. Marc Baker and Jamie O'Brien from The Shred have converted the section between their original street course and the Vans bowl into a brand new, next level skating experience. It suits all ages and skill levels and is built to a world-class spec. Plus, If you're not a skater yourself, grab a cuppa at the Deluxe coffee shop and a bite from the Eiland Eatery while you watch. There are some epic birthday packages too and soon they'll also have a giant airbag at The Shred Skate Park.
Price: Weekdays R50pp (R80 double session), Weekends/ Holidays R60pp (R100 double session).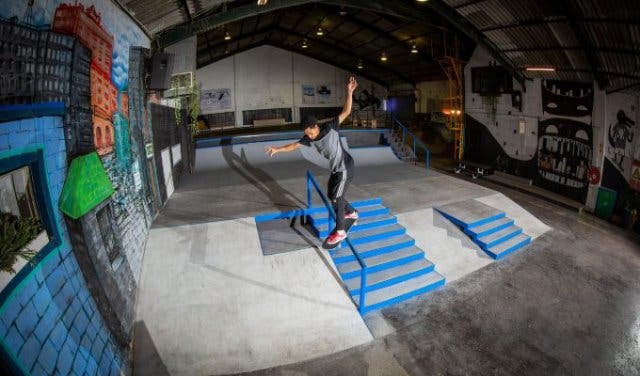 68 Auckland Street | Paarden Eiland | +27 (0)21 510 2918

HEART POUNDING, ADRENALINE PUMPING
Nerf battles, using toy guns that shoot foam darts, have become very popular, thanks to famous YouTubers like Unspeakable and Dan TDM. Dive behind barrels, snipe from over 20 metres away, and team up to defeat your opponents in this exhilarating game. It's the perfect way to get your teens to forget about their devices for a few hours. Strategic games are available such as King of the Hill, Capture the Flag, Elimination, and Sniper Shootout. The ideal group size is 8–15, but groups of 4–35 are accommodated with Scout Smart Ideas' nerf battles.
Price: R99–R199 per person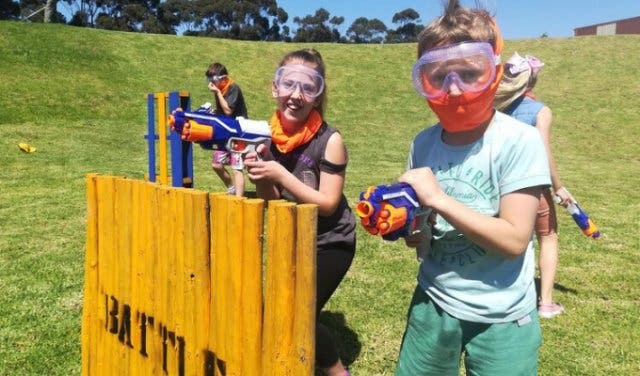 Your address of choice, scoutsmartideas@gmail.com, +27(0)63 434 4239, book online
SEAL SNORKELING OR FREEDIVING: BUCKET LIST OCEAN EXPERIENCES
Ocean Experiences has a variety of ocean adventures to suit every teen, from the easily distracted to the overly inquisitive, from seal snorkelling to scuba and freediving. Their Ocean Safari to see the Marine Big 5 is a winner. Join the 1.5 hour Ocean Safari, or if you have younger kids (aged five and up) try the 45 minute Table Bay Safari. There are lots of bucket list items you can tick off with Ocean Experiences.
Shop 8 | Quay 5 | V&A Waterfront | +27 (0)21 418 2870 |info@oceanexperiences.co.za
PLAY GLOW-IN-THE-DARK PUTT-PUTT
Go on a 3D adventure. Play 18 holes of glow-in-the-dark mini golf for R130 per person, all while taking a trip to outer space. There's a luminous 3D course, UV lights, 3D murals, disco lights, and an event room available for private functions at Glowing Rooms SA.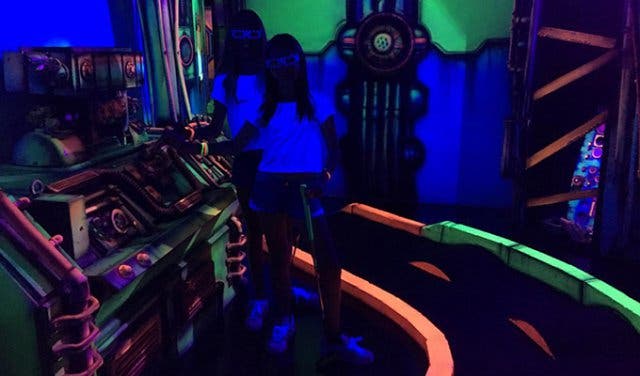 Shop 16 | The Gallery | Milnerton | +(0)21-551 22 44
CONNECT ON A KAYAK
Bond out at sea on a tandem kayak. You'll have to work together for the 90-minute adventure for 90 minutes. Your teen can be the brawn and paddle in front or, if they are tall enough, sit at the back and steer. This teamwork means you're depending on one another to propel your kayak in the right direction. A licence is not required, so two teens can also go without mom or dad. Children from six years can also join the fun with Kaskazi Kayaks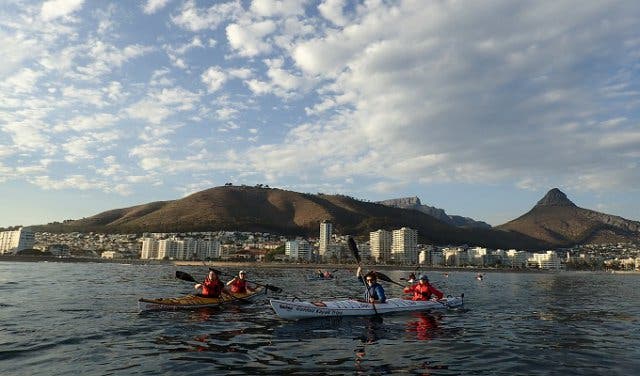 179 Beach Road, Mouille Point (next to the Shell garage) | +27(0)83 346 1146, info@kayak.co.za
EDUCATIONAL ROBOTICS
Between dedicating their lives to becoming Insta-models, finding fame as a tweleb, or dominating the web as the next vlogger sensation; it's a wonder teenagers find enough time to eat and sleep. You might not be able to separate your teen from their smartphone but EDRO certainly can. Educational Robotics (EDRO) is an exciting programme that is helping teens and young adults learn one of the most important languages of the 21st century: coding. EDRO offers classes throughout the year for children to attend as an extra-curricular activity, or they can partake in one of their holiday packages.
66-68 Albert Road | Woodstock | Cape Town | +27 (0)21 409 7905
HIGH FIVE KITESURFING
High Five Kitesurfing School is the go-to place to try this hot adrenalin sport! Offering beginner lessons and tandem kitesurfing sessions, High Five in Bloubergstrand makes for the perfect day out for your water-loving, thrill-seeking teen. What's more, the experts in the biz also offer SUP'ing.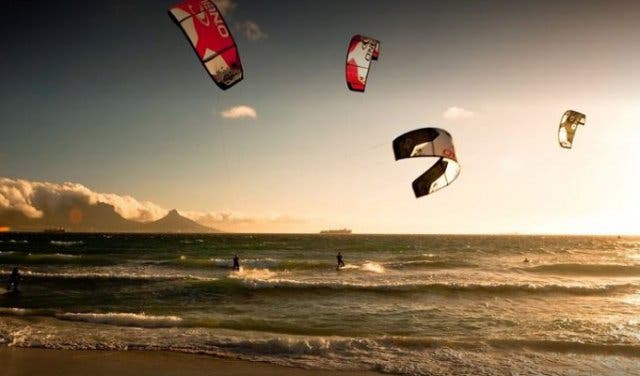 68 Beach Blvd | Table View | Cape Town | +27 (0)72 902 7899
GET TO KNOW THE BIG 5
Aquila offers the perfect balance of downtime for parents mixed with heaps of opportunities for teens to enjoy the glory of nature while also getting a glimpse at the iconic Big Five and exploring the adventurous side of life. With safari drives on quad bikes or on horseback, teenagers will love all that the reserve has to offer. Parents can witness the Big Five from an open 4x4, relax in the bar, or unwind in the exclusive Tranquila spa! Can you spot all the animals at Aquila?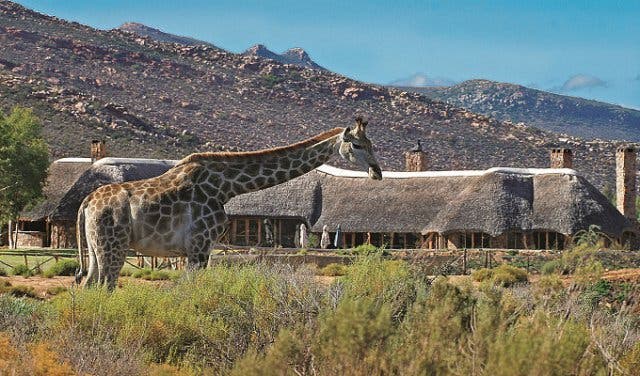 Touws River | Ceres | Western Cape | +27 (0)21 430 7260
SHARK CAGE DIVING TOURS WITH WHITE SHARK DIVING CO.
For a truly out-of-this-world experience your teen is not likely to forget anytime soon, book a cage dive with the White Shark Diving Company (WSDC) in Gansbaai. They specialise in underwater adventures that showcase the kings of the deep in their home territory. The winter months from June to August make for the perfect conditions to view the sharks breaching with WSDC.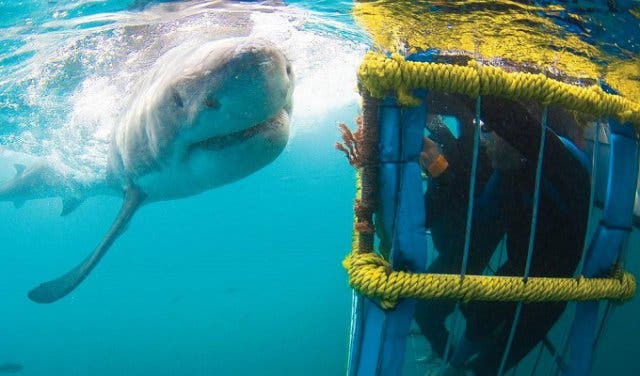 9 Kus Drive | Kleinbaai | Gansbaai | +27 (0)82 559 6858 | info@sharkcagediving.co.za
GET YOUR SURF ON WITH GARY
Located on the beautiful Muizenberg beachfront is Gary's Surf School. You can rent everything you need from Gary's, including a wetsuit, bodyboard or surfboard. Your 15-year-old will be up and riding the waves in just one lesson with Gary's Surf School.


34 Balmoral Building | Beach Road | Muizenberg | Cape Town | +27 (0)21 788 9839
LEARN ABOUT AFRICAN PENGUINS
Is your teen a considerate caregiver? Nature-loving volunteers can learn about the life-cycle and conservation of the African penguin, as well as learn how to catch, hold and feed them. The South African Foundation for the Conservation of Coastal Birds (SANCCOB) is an international organisation dedicated to seabird rehabilitation. It is the only seabird rehabilitation organisation registered with the South African Veterinary Council, and is based at the Rietvlei Wetland Reserve in Table View.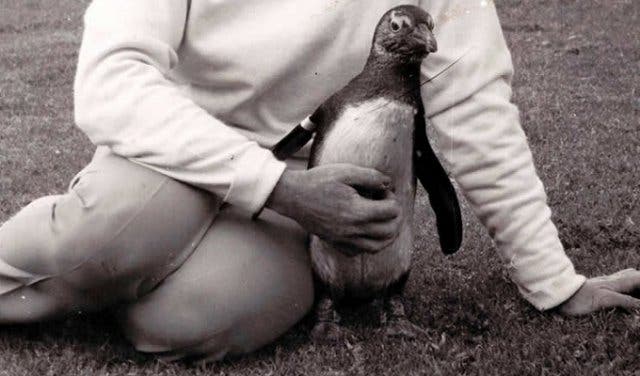 22 Pentz Drive | Table View | Cape Town | +27 (0)21 557 6155

CYCLING TOWNSHIPS WITH AWOL & BEN BICYCLE TOWNSHIP TOURS
Experience various elements of South African lifestyle on an interactive cultural township tour. Open your teen's eyes to Cape Town culture and traditions. You'll visit a traditional healer, a vibrant gospel church service, and a pre-school with AWOL's Bicycle Township Tour.


Muizenberg | Cape Town | +27 (0)21 418 3803
ARE YOU A DRAMA QUEEN (OR KING)?
Teens who want to improve their confidence and speaking ability or dream of a career in theatre will benefit from the Helen O'Grady Drama Academy's classes. They include improvisation, character analysis, theatre games, and monologues. The Helen O'Grady Drama Academy is community-based and bubbling with creativity, and they teach timid young people how to be confident in life!

St Peters Church Hall | Park Avenue | Camps Bay | Cape Town | +27 (0)21 674 5386; Andrews Road | Hout Bay | Cape Town | +27 (0)21 674 5386

A SHOP FOR EVERY NEED
Canal Walk is a shopper's haven featuring over 400 stores, 30 restaurants, and 17 Nu Metro cinemas. Shop the world with brands like Nike and Steve Madden at Canal Walk.


Century Boulevard | Century City | Cape Town | +27 (0)21 529 9799

TAKE A STADIUM TOUR
Soccer-crazed teens can visit the iconic, 68 000-seater Cape Town Stadium that hosted the 2010 FIFA World Cup. The tour includes behind the scenes look at the stands, players' changing rooms as well as the prison cells that rowdy fans get locked up in.

Green Point | Cape Town | +27 (0)21 430 7346
TRY YOUR HAND AT BOWLING
There's more to explore than the incredible casino and ice-skating rink at GrandWest Casino and Entertainment World. This family-friendly destination offers the biggest selection of kids' entertainment and fun activities in Cape Town. The Magic Company offers a great bowling experience where the whole family will enjoy this ten-pin-tastic overdose of UV lights, cheesy pops, fizzy drinks, and bizarre bowling shoes.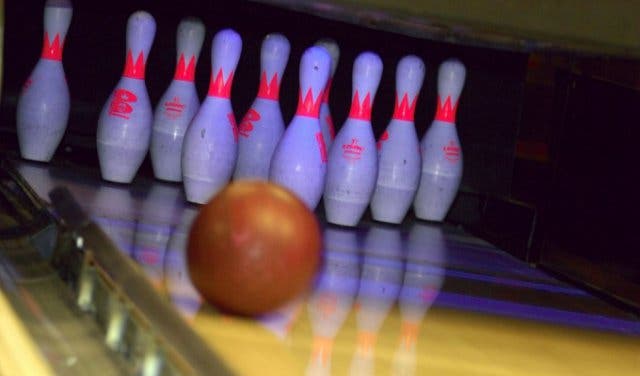 Magic Company | 1 Vanguard Drive | Goodwood | Cape Town | +27 (0)21 535 4582


---
Healthy lifestyle for family and friends, young and old at Run The Vines.
A children's activity that they will be talking about for days with a Nerf party in Cape Town.
Lightning-fast cars and fierce competition at World Rallycross Championship.
Ready? Get set. Go on a scavenger hunt across the South Peninsula on the Fish Hoek 100 And Beyond Scavenger Hunt.
Good vibes for the whole family on winter nights at Good Night Fridays at the Waterfront.
Enjoy a post-work Monday adventure to revitalise your week with sunset kayaking or sunrise kayaking.
Check out the first pics of the new free skatepark being built at Battery Park at the V&A.
Read our top things to do with mom and top things to do with 20-somethings.
---

Follow us on Twitter, like us on Facebook, connect with us on LinkedIn, check out our photos on Instagram and follow our Pinterest boards for updates on what's happening in and around the Mother City!